anotheroom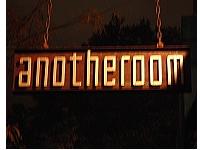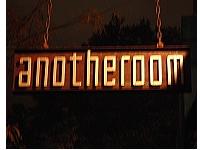 PLACE INFO
Type:
Bar
249 W Broadway
New York
,
New York
, 10013-2400
United States
(212) 226-1418 |
map
theotheroom.com
Notes:
No notes at this time.
Added by apintofknowledge
PLACE STATS
Reviews:

9

Ratings:

pDev:

14.32%
HISTOGRAM
View: Place Reviews
Ratings: 9 | Reviews: 9
Reviews by Billolick:

4.06
/5
rDev
+2%
vibe: 4.5 | quality: 4 | service: 4 | selection: 4
Another in the otheroom family, they follow a pattern and are very similar, actualy quite familiar. Upscale, but comfortable, fine selections abound, no bargains, no food, but plenty of style, sophistication and cool. Downtown NYC location, sort of Tribeca, soho, WTC area. The hi qualty brew (12 taps) flows from taps in the wall, plus mucho high octane bottled selections.Its small like all the others. Dark and plush, good place for a date, or a brew or two with some out of town guests, fun spot to include on a downtown pub crawl.
535 characters
More User Reviews:

3.92
/5
rDev
-1.5%
vibe: 4 | quality: 3.75 | service: 4.25 | selection: 3.75
Nice little place in TriBeca that is more bar than beer bar, even though they have about 20 taps and another 50+ bottles to choose from. The wine selection on the blackboard over the bar was just as extensive, so this is an ideal meeting spot for a mixed crowd of men and women. Music was very good yet not too loud, with a generally friendly vibe about the place. It was a nice night tonight and most people were on the sidewalk at the tables, leaving me solo at the bar of 10-12 stools.
The beer selection was diverse in brands and styles, with a mix of US and European beers that covered what most people would be seeking. No rarities but enough variety to keep me happy.
Bartender was quick, very friendly and pretty knowledgeable and he even tipped me off on to the draft happy hour specials for $5 per pint so I ordered and enjoyed a Magic Hat IPA called Electric Peel. It was good and the tasted nice and fresh, like the lines and glass were both clean.
Overall it was a very good experience as the beer was cheap for this part of NYC in the happy hour range, and while the bar itself was small and dark with candles to indicate a date joint, the feel and young crowd made it very relaxing and not pretentious at all. Good little spot to grab a drink.
1,263 characters
2.5
/5
rDev
-37.2%
vibe: 4.5 | quality: 3 | service: 1 | selection: 2.5
I went here with a friend one night. After my first round I was told I couldn't have anymore because I didn't tip (like a lot of people, I usually tip when I cash out for the evening). I couldn't figure out why the bartender was so mad and even tried to tip him $10, but he wouldn't take it. He insulted me (in front of a female I had taken out no less) and wouldn't even accept my apology for not tipping on the first round of my tab. I have been here several times and the female bartender I usually get is completely nice and reasonable. Beware the male bartender. I would suggest just going to the tribeca tavern next door instead. It has a full bar and usually has good service too.
687 characters

4.06
/5
rDev
+2%
vibe: 4.5 | quality: 4 | service: 3.5 | selection: 4.5
I was meeting a friend in Chinatown near Tribeca and went to beeradvocate looking for bars in the area. Anotheroom looked appealing, and there we went after gobbling on dumplings in Chinatown.
This is a small, dimly-lit lounge located next to Tribeca Tavern and the fancy restaurant Corton. Cool design and ambience inside, cozy, lots of sofas and tables. Perfect for a romantic evening, but it can get crowded and loud.
12 quality taps here, including Boulder Porter (fucking delicious), Sierra Celebration, Smutty Big A, Victory Prima, Allagash White and Black, Gaffel Kolsch. Also a small but well-chosen selection of bottles, plus a bunch of wines.
Service was not so good the first night, what with the dumbasstic blonde sipping beer behind the bar and talking to the rich guy while ignoring the other customers, but I came back another day and had very good service (on a crowded Saturday night) from a dude.
This is a quality stop, no doubt. Unlike at Tribeca Tavern next door, there is no crap on tap here. Abita Light will be your choice if you're here for Bud-Miller-Crap. No food, though- but you can eat elsewhere in the neighborhood.
1,155 characters

3.9
/5
rDev
-2%
vibe: 4.5 | quality: 3.5 | service: 4 | selection: 4
August 2008:
Located in the awesome trendy 'Tribeca' district of Manhattan, AnotherRoom is one of many chic, intimate venues to enjoy a drink in the area. Lucky for me, they serve good beer!
Upon entering, I talked with the man behind the bar for sometime while my girlfriend was in the bathroom, which be forewarned are inconveniently dark! He did not seem overly informed, and even less so passionate, about the beer he was serving. His utter neutrality and complete lack of enthusiasm left me feeling sort of disenchanted with the place.
Their selection was impressive, mostly a range of east and west coast American craft beers numbering over a dozen. They also boast a good collection of bottles to choose from. The prices certainly weren't cheap but not entirely unreasonable either. Also note they serve only beer and wine.
The place was relatively empty the Thursday night of our visit. Those who were there - another couple, a small group of women and a separate small group of guys, all in their mid 20's - were dressed quite nice and seemed to consider themselves quite trendy. I'm sure they were, the area is very artsy and quite chic. There were a number of cafes and lounges that, if time and beer menus were no factor, I would have loved to stop in for a drink.
I did also like the ambiance of AnotherRoom, too. I enjoyed the music and its dim, candlelit interior made for a very intimate setting. We opted instead, however, to take a seat outside and take in the view of surrounding patios and the luscious summer green of trees and flowers that lay in the small area across from us. Manhattan is a beautiful city and my seat outside of the bar was a lovely place to take some of it in.
I don't really see how you can go wrong to visit AnotherRoom. They have a strong selection, reasonable prices, intimate setting, and a quaint location center to a vibrant and trendy part of town. That being said, if your travels strictly revolve around the beer scene, then I'd recommend seeing the more notorious beer stops first.
2,045 characters
4
/5
rDev
+0.5%
vibe: 4 | quality: 4 | service: 4 | selection: 4
Tribeca? I know I'm a social misfit and don't know where's hip to eat and what's cool and all, but there is just so nothing for me this far downtown. Which room what? I've never been to any of them, these Rooms three, of which this is the third, I think. Dunno, lemme see. The first one was "The Room", "the" meaning "it, the one, singular". And I guess "other" in "The Other Room" would mean "not the one, but the one that isn't the one, a second one". So yeah, "Anotheroom" would should could be whatever comes after that, I suppose...
I can't remember where I was before but Ben was saying that they were all going to be here for Caletha's birthday, so, come in. So, I did. Parking was murder, but I snagged a sweet spot on Ericsson Street. Too sweet a spot if you really want to know; the kind that makes you think the confusing street signs have done just that; got me all tangled up and there's no way this is legal parking. From here all the way out to Varick and all that side angled is police parking for the 1st precinct, but standing, no, Saturday, yes, after 7, yes, I think I can park here. I'm sure of it, at least I think I am. And it's that uncertainty that made me go into the precinct and ask. Shitty indifferent could be but didn't want to be bothered desk cop asserted "No, it's all police parking". "But the signs...." Whatever, I'm still parking there, I'll just fret about finding my car there or not upon my return, so glad I did that. Now wandering about, I overshot my destination and heard Ben shouting my name from across the street (Shhh!! Don't do that. I just, this sign, my car, the police!!)
Small room with a concrete topped backwards "J" shaped bar seating 9 or so. Sake, Port, and a dozen plus reds & whites listed on the horizontal big board above, with a light bar below shining upward. Pressed tin ceiling with fans, black painted walls with colorful paintings, and drop mesh cylinder lighting above. 4 crescent bar tables in a row on the far wall sharing a common bench, 2 small round tables up front with cushiony seating, and some bar counter space to the rear of the room. A glass window portal on the door, with windows to both sides opening over Varick, and the pair of picnic tables out front there. Mounted wall lamps and small glass candles on the tables and bar counter.
Wines held on a counter space in the underside of a stairwell to above from somewhere else. 12 taps in a row on the brick wall at the back end of the bar and glassware on adjacent shelving. The tap mix is a good mix of micro (Smutty Pumpkin, Sprecher Dopplebock, Stone IPA, Bear Republic Red Rocket Ale, Lagunitas Pils, Mendocino Blue Heron Pale Ale, Blue Point Octo) and imports (Maredsous 8, Dentergems White, Delirium Tremens, LaChouffe, Old Speckled Hen).
And a solid bottle list, some 50 bottles there. More than a dozen each micros (Southampton, Rogue, Wolavers, Otter Creek, Magic Hat, Allagash, Sierra Nevada, Sea Dog, Anchor Steam, and 4 from Abita), Belgians (Saison DuPont, Orval, Westmalle Tripel, Rochefort 6, Duvel, DeKoninck, Corsendonk Pale Ale, 4 from Lindemans, and the Chimay trilogy), UK, German and the rest of the world (Fischer Amber, 4 from Sam Smith, Strongbow, Bitburger, Ayinger Celebrator Dopple, Schneider Weisse & Aventinus, Pilsner Urquell, Hitachino Nest White, Coopers, James Boag), and then a handful of big bottles (Kerst Pater Xmas, Corsendonk Brown, Duvel, Otterhead Ale).
Service was as good as it could have been one person short (you need a barback on a Saturday night, the bartender can't do everything). The place is comfortable enough, beer's good. Kind of curious how it ranks on the Room circuit.
3,669 characters

4.5
/5
rDev
+13.1%
vibe: 4.5 | quality: 4.5 | service: 5 | selection: 4
This is one of the three "rooms" in Manhattan (the original Room in SOHO, the other room in the West Village, and this one called the Anotheroom in Tribeca). There is also a Room in Miami and Venice, CA. The concept is a single room, minimal in decoration with hand crafted seating and bars (lots of welded steel), candlelit, a hand picked selection of beer and wine with a West Coast bent, a good sound system with great modern pop music combined with solid service. I believe the owners, three brothers, come from the Bay area (San Francisco) which explains this unusual mix of great beer, great wine, music, and hip decor.
The Anotheroom is an intimate single room in Tribeca, just below Canal on West Broadway. They have curved small bar with 10-12 seats, a long straight seating area along the back wall with another 10-12 seats, a couple of tables in the front, and a picnic bench outside that is often packed in good weather.
During my last visit, they had 12 beers on tap including Thomas Harvest Hooker, Bear Republic Rye, Stone IPA, Delirium Tremens, La Chouffe, and Young's Double Stout. They also had a bunch in the bottle, a nice selection of wines by the glass, and even some hand crafted sodas. I had a fantastic Bear Republic Rye and a decent harvest beer from Hooker. Both fairly rare on draft on the East coast, good service, and enjoyed the music, and creativity of the decor.
I am note sure why more BA people do not frequent these three NYC gems, perhaps because they are small and embedded in neighborhood settings that are off the beaten path. But, they are well worth seeking out for the beer selection, and atmosphere. They also make a very nice venue to drag your wine drinking spouse, or SO, or friend, as everyone will be happy. Another advantage of this place, is you are not dragging someone to a "beer bar" as this really is a well executed bar (decor, music, nice crowd) that also has a great beer and wine selection. This keeps the gender mix 50/50 and the emphasis on fun and a good night out rather then just a beer destination. Perhaps, in the future, all bars will have as just one component a great selection of 12 taps and a bunch of hand picked bottles. In the mean time, the three Rooms in Manhattan will do.
2,253 characters
4.5
/5
rDev
+13.1%
vibe: 4.5 | quality: 4.5 | service: 5 | selection: 4
It's a pleasure to find a beer bar in this neighborhood... almost all of the other places I've been to have only a nice cocktail list and at most - a few nice imports to choose from for beer. But then there is Another Room...
Ten taps total, with three domestic micros and Chimay on tap as well. Awesome. The place is softly lit, with art along the walls and plush seating around the exterior. And the bartender was one of the most friendly ones I've encountered in Manhattan, which always makes the experience that much more pleasurable.
If you find yourself in the neighborhood and you want a good beer, make sure you give this place a try. You'll probably want to come back
682 characters
4.36
/5
rDev
+9.5%
vibe: 4.5 | quality: 4.5 | service: 4.5 | selection: 4
Just slightly bigger than a hole in the wall in the now trendy TriBeCa neighborhood of lower Manhattan, anotheroom serves a modest but well-chosen selection of beer and wine in a hip, minimalist but comfortable atmosphere.
There are about 8 to 10 selections on tap and around 40 from the bottle. They range the gamut from well-respected local ales to world-renowned Belgians. And for those interested in trying several without over doing it, they offer two sizes of each tap selection, along with a three-beer sampler.
On both occasions I've visited, the bartender was very helpful, accommodating and knowledgeable (I was steered to try a De Konick when the Chimay Tripel tap ran out, and was very happy with the suggestion). And for those who appreciate good wine, the selections by the glass offer an interesting variety beyond the standard Chardonnays and Cabernets.
If you're going with a few friends, be sure to snag one of the two tables on either side of the front door… they provide more comfortable seating and allow for easy conversation.
Note: Beer and wine only, along with some Ports and Sherries. No food is served.
Anoter note: very cool bathrooms... but a tricky lock if you've had too much to drink!
1,234 characters
anotheroom in New York, NY
Place rating:
3.98
out of
5
with
9
ratings