Tiger Town Tavern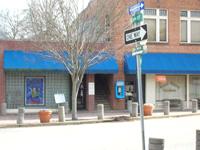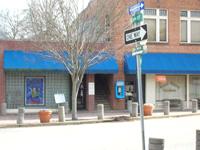 Bar, Eatery
368 College Ave
Clemson
,
South Carolina
, 29631-1430
United States
(864) 654-5901 |
map
tigertowntavern.com
Notes:
Reviews by scottyshades:

scottyshades from Florida
2.51
/5
rDev
-21.6%
vibe: 3.5 | quality: 3 | service: 3 | selection: 1
Fun bar (but not for beer), usually pretty busy...a bunch of pool tables upstairs and downstairs, a nice outdoor patio that is a fun change of pace, good service for such a busy bar, the servers are very attentive...
but there is a non-existent selection of brews here...besides Guinness, there is nothing else...the $5 pitchers (big pitchers) are great, but nothing worth mention here...
If you are looking for a bar where you can play pool and drink cheap pitchers, then Triple T's is a good choice...but if you want to find a bar in Clemson with a good beer selection, go to Nick's
EDIT 9/13/09:
So I must bump up TTT's selection because as of a week ago, their draft selection includes Sweetwater IPA and a few New Belgium taps (Fat Tire is one of them)
Oct 15, 2008
More User Reviews:

Zekenyce from New Jersey
4
/5
rDev
+25%
vibe: 4.25 | quality: 4 | service: 4.25 | selection: 3.75 | food: 3.75
May 12, 2017


thagr81us from South Carolina
2.15
/5
rDev
-32.8%
vibe: 1.5 | quality: 2 | service: 3 | selection: 1 | food: 4
Been here quite a few times back in my college days to meet up with people and get hammered. Stopped in this past weekend to find some friends at the bar. Upon walking in you could tell this area is for all of the college students. HUGE open space, massive bar, loud music, and crappy beer all around. I was in here for maybe 5 minutes saw what they had on tap and made my way to the door (~2 minutes from the bar due to the MASSIVE crowd). Unless you are looking to hook up with some college chics or want to knock out the Bottom of the Barrel list... Avoid at all costs.
Aug 23, 2010
feelmefoam from South Carolina
3.13
/5
rDev
-2.2%
vibe: 4 | quality: 3.5 | service: 3 | selection: 2.5 | food: 3
As a Clemson student, I've been to Triple T's quite a few times and it's definitely not my least favorite bar to go downtown. It's pretty fun, especially after you have a few beers in ya. The selection, however, is what turns a lot of BA'ers away. If you're looking for craft, Sweetwater and some Thomas Creek brews are about all you're gonna get (maybe Magic Hat #9). That's fine with me though, as I usually go here after I've been to Nick's right across the street, which is Clemson's real beer bar. The service isn't great, but that's because they're slammed a lot of the times I'm down there. When it's a slow night, the staff are friendly, even if they don't know much beer-wise.
Apr 13, 2010
SaCkErZ9 from South Carolina
1.76
/5
rDev
-45%
vibe: 2.5 | quality: 1.5 | service: 2.5 | selection: 1
Stopped by here on a Monday night and was greeted with abrevity. This is a pseudo micro joint. There were only 12 drafts and all twelve were macro crap. Guinness, Harp, Corona, Coors (et al).
This place is crap. It is right across the street from Nicks: go to Nicks. Should be removed. No good beers. SA and Guinnness are as much craft as this place exhibits.
How this place place made it into beerfly is beyond me. Please avoid at all costs. If in Clemson, this is a waste of time. Go to Nicks instead.
Apr 28, 2009

HeyItsChili from South Carolina
3.88
/5
rDev
+21.3%
vibe: 5 | quality: 3.5 | service: 4 | selection: 3.5 | food: 4.5
I have to review TTT in the context of a former Clemson student who spent many days and nights in this fine establishment. It means something different to me than it would to, say, someone coming into town for a football game from out of town (why else would you suddenly find yourself in Clemson?). My thoughts on TTT are dripping with nostalgia and memories of bacon blue cheese burgers with pitchers of cold, watery beer.
What you will not find at TTT:
A big beer selection - Killian's is considered exotic.
Cuisine - they serve bar food.
Pretentiousness - people are friendly, things are simple.
What you will find at TTT:
Good prices, friendly service, nice happy hour deals, tasty and greasy bar food.
I tend to steer clear on football weekends as the bar gets crowded elbow to asshole and you can hardly get a beer.
Jan 06, 2009
bobbyc881 from South Carolina
2.55
/5
rDev
-20.3%
vibe: 2.5 | quality: 2.5 | service: 3.5 | selection: 1.5 | food: 3
Bar+booths+outside patio. Large bar as an island in the middle. Being in Clemson, there's a lot of Clemson themed decorations. This place isn't bad during the off-season, but while school is in session the crowds can be completely intolerable on Thurs/Fri/Sat night.
Very experienced, fast bartenders. They have to be for the number of people that can pack into this place.
Poor beer selection. Guiness usually. A local micro on occasion. Otherwise, plenty of macros for the college crowd. A couple decent choices if you're forced to go here.
Food is average. Typicaly pub selection, but not very quality fare.
I usually avoid this place -- certaintly not a destination for good beer.
Oct 09, 2006
timtheenchanta from South Carolina
3.53
/5
rDev
+10.3%
vibe: 4.5 | quality: 3.5 | service: 3.5 | selection: 3 | food: 4
This place really is a must see if you're in the Clemson area. It has a really cool feel and it's nice to get your free teeshirt on your 21st (unless you live in Clemson because everyone else in town already has the same shirt). The food here is wonderful and the item names on the menu are of course Clemson/ACC themed.
The selection is a let down like most of the bars downtown. Six or seven taps, almost half being macros. Guiness and Bass always seem to be on tap.
It's a fun place to go on a football weekend though if you can put up with the crowds.
Mar 28, 2006
jabocu from Georgia
3.58
/5
rDev
+11.9%
vibe: 4 | quality: 4 | service: 3 | selection: 3.5 | food: 3.5
Triple T's as the locals call it is a great college town hang out. Downtown Clemson (that changes everytime I get back down there) has lots of bars and pubs to hang out in, but the Tavern is always an exciting scene. Pool tables, large bar area and several booths around the perimeter. They also have a nice outside courtyard area that is very nice on a spring or fall day, but can get crowded on a weekend night. There is always a big guy at the front door checking IDs, and they give you a free T-shirt on your 21st birhtday. If you're in the area, don't miss out on this small town gem.
Feb 24, 2006
goindownsouth from Pennsylvania
3.43
/5
rDev
+7.2%
vibe: 4 | quality: 3.5 | service: 3.5 | selection: 3 | food: 3.5
Nestled in beautiful, downtown Clemson, South Carolina is a local staple - Tiger Town Tavern. This establishment, along side Keith Street Pub and the legendary Esso Club are the benchmarks of local college happenings in and around Clemson. The atmosphere is that of typical college pub, but not sleezy or dirty, by any means. The menu covers a broad range of tastes, including their tasty wings not to mention solid traditional barbeque sandwiches. The beer selection is not overly inspiring, but it is respectable, carrying staples like Pabst Blue Ribbon, if you want to call that a staple, but they also stock some local micros like Thomas Creek and occasionally RJ Rockers brews. All in all, a must-see when visiting downtown Clemson, whether it be before, during or after a football game, or anytime you like for that matter.
Dec 27, 2004
Tiger Town Tavern in Clemson, SC
Place rating:
3.2
out of
5
with
14
ratings