Stew Leonard's Wines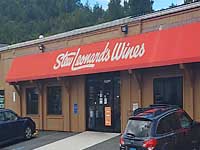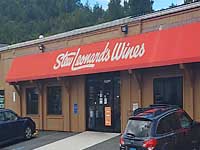 Store
2 Nabby Rd
Danbury
,
Connecticut
, 06811-3258
United States
(203) 797-0049 |
map
stewswines.com
Notes:
Recent ratings and reviews.
| Log in to view more ratings + sorting options.
Ratings by mltobin:

Reviewed by mltobin from Connecticut
4.05
/5
rDev
+9.5%
Across the street from the Stew Leonard`s grocery store in Danbury is their branded liquor store. A few years ago, it was owned by someone else under a different store name.

The lay out of store and the quality of the contents within is good, which goes along with the same experience at their grocery store. They cater mostly to the fairfield county wine enthusiast and often have wine tastings and wine writers and chefs come by to make store appearances. Moving on to the beer, they have Brooklyn, DFH, North Coast, Sierra Nevada, Tom Hardys, Delirium, Fullers, Unibroue, Thomas Hooker, and the macros of course. Service is good and they usually have someone on staff who could answer any questions that you may have specific for their beer section.
Jul 09, 2009
More User Ratings:
Reviewed by WillieThreebiers from Connecticut
2.75
/5
rDev
-25.7%
vibe: 2.75 | quality: 2.75 | service: 2.75 | selection: 2.75
This liquor store has gotten progressively worse from the perspective of a craft beer drinker. Their inventory has shrunk over the past year, and now most of what little craft they carry are the ABInBev surrogates and a few run-off-the-mill national.
Oct 28, 2014

Reviewed by sandman3479 from Connecticut
2.54
/5
rDev
-31.4%
vibe: 3 | quality: 2 | service: 2.5 | selection: 3
Was in this store recently, and things have drastically changed. Used to have one of the better selections in the area (without hopping the border to DeCicco's), and now is back to average at best.

Previously, they had a pretty solid selection of American craft along with a nice selection of imports. Usually nothing crazy, or any whales, but a solid selection including "new releases" and Gandhi Bot/etc occasionally. A solid place if you were in a pinch.

Went in recently, and the many display's pushing Craft were gone (with nothiing in their place, just open space), and the craft and import aisles were very picked over and half empty. It was to the point that I literally walked up to the cashier and asked if the store was closing. It was then that I was informed that the store had a new manager who didn't much care for beer and was a wine specialist...

If you're looking for beer in the area, my suggestion would be to drive about 1 mile North on Rt 7 to the ShopRite plaza in Brookfield for a very solid selection at a decent price at the store in that plaza.
Jan 17, 2012

Reviewed by steph1974 from Connecticut
4.35
/5
rDev
+17.6%
This place is right down the road from me, so I do find myself wandering the aisles frequently. The good news is, their better beer selection has slowly-but-steadily been improving over the past year or so. Staff is quite friendly and they are willing to order product for you if it's available from the distributor.

There's a doubled-sided aisle at the back of the store where you can find your better six packs and big bottles. One side is all domestic, the other side is imports. You'll have no problem finding the more common offerings from Dogfish, Ommegang, Brooklyn, Weyerbacher, Magic Hat, Chimay, Schneider, Rochefort, Great Divide, etc etc. I have never come across a more rare offering here, such as a Dogfish Theobroma or a Brooklyn Black Ops - so this isn't the place for a treasure-seeker...just a great, well-maintained location with a decent selection of better beers available in CT.
Feb 02, 2009

Reviewed by fank2788 from Connecticut
4
/5
rDev
+8.1%
I should have reviewed this place earlier but due to the name change I didn't know that Discount Liquors and Stew Leonards Wines, or whatever they call it now, were one and the same. Anyway conveniently placed, if you don't get lost in downtown danbury that is, long story, and worth the trip. Overall the beer selection is small especially when it comes to what is available in six and twelve packs however they have an amazing singles selection with a lot of stuff you hardly see in Connecticut nothing jaw dropping but there are a few I've never seen before. Also if they carry a brewery they don't just have one or two popular beers but it looks like they try to carry a nearly full lineup. Some of the stuff that piqued my interest was a lot of dogfish head, rochefort, ayinger, samuel smith, youngs, thomas hooker imperial porter and liberator, thomas hardy, nearly full unibroue lineup etc. Prices are a bit higher than what I've seen up in Northern CT but maybe that isn't a fair comparison because everything is a bit more expensive down here. Worth a visit if you've never been I know I'll be back.
Sep 07, 2007

Reviewed by gpcollen1 from Connecticut
4
/5
rDev
+8.1%
Edit in July 2006 - This store was purchased recently by Ste leonards - the guys who own one of the best pseudo-supermarkets (only 3 locations) in the tri-state area. I guess they were not getting any volume in their 'Stews Wine and Liquor' so they bought the competition. My only fear here is that they stick with volume and get rid of some of the fine stuff they have....I will let you know if that happens...

...Just a hop off the highway, ...my review based on this being my main stop for beer...

- Decent selection from belgium, mix in England, a bunch from Germany, Czech, even France - good well-rounded European offerings. Nothing lights up the night however...no St. Bernardus...No true lambics and krieks...If you like Porters - the selection is good (try Synbrychoff sp. (from Finland)).

Great selection from the US - everything your little heart could desire - from Allagash to Victory...even some of the limited editions stuff....

If you are into wine - talk to these guys - the selection is fantastic and the help unparalelled. Not as knowledgeable about beer, but they put forth the effort.

Ask if you need something - they will order you anything they can get their hands on and will call you back when it is in - fun place to shop - bring your credit card ...
May 05, 2006
Reviewed by Hautacam from Connecticut
4
/5
rDev
+8.1%
Across the street and up the hill from Stew Leonard's.
Lots of beer. Back of store...a Belgian selection...OK, not as good as Mountview in Naugatuck...but who is around here ?
Lots of American micros, German, Czech, English lined up in singles and fours....coolers loaded with good micros.
Pretty good local stuff...Hooker, Cotrell.

The best thing about this store is that you can get anything in a single. I made up about two and a half mixed sixes of beers that I haven't tried.

Everything is dust free, so either they have a good turn-around , a good housekeeper, or both.

Wine selection also very good.
Worth a trip.
Mar 25, 2006

Reviewed by Billolick from New York
4
/5
rDev
+8.1%
This place is easy to find, its across the street from Stew Leonards just north of Danbury. They carry a load of wine, booze and BEER. You'll start to see the sacred suds as you get near the large wall of coolers at the rear of the store. They have a nice display of Belgian, Brit , german imports kept warm, then a mess of the usuals in the coolers. I/F/O the coolers are 12 packs, sixers and cases of more usuals, both macro and micros, more decent beer is located along the shelving unit in the back corner of the store, finally cases of crap are back towards the registers, whew, they have alot of beer, some of it very worthwhile. Prices are average, service is friendly and pretty helpful. Its a busy place so the stuff moves and whats out seems to be quite fresh. A worthwhile stop, Nothng truly amazing, no growlers last time I went, they do get some Thomas Hooker stuff, but it doesnt last long according to the beer manager.
Jan 14, 2005
Stew Leonard's Wines in Danbury, CT
Place rating:
3.7
out of
5
with
11
ratings