Sparrow Wine & Liquor Co. - Uptown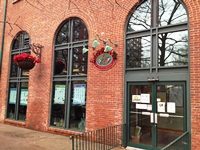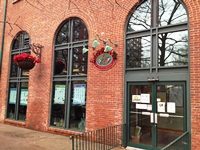 Store
1224 Shipyard Ln
Hoboken
,
New Jersey
, 07030-5581
United States
(800) 304-6811 |
map
sparrowine.com
Notes:
Reviews by dbrauneis:
dbrauneis from North Carolina
3.14
/5
rDev
-16.5%
vibe: 3 | quality: 3 | service: 3 | selection: 3.5
This uptown location of Sparrow is much larger than the downtown location and has a much larger selection of both beer and wine. It is obvious, even from the name of the store, that the focus is much more on the wine than the beer.
There was the normal collection of mass market beers as well as a decent selection of craft beers. Normal craft beers that you frequently see in the area were present (DFH, Weyebacher, etc.) but they did carry some different offerings from those brewers than other local shops. Prices were on par with other places and not too expensive in my opinion.
The staff was friendly enough and the service was good - I found a couple of beers I wanted to purchase and the checkout process was quick even though it was close to New Year's and things were quite busy.
Feb 13, 2012
More User Reviews:

paulish from New York
4.25
/5
rDev
+13%
vibe: 4.25 | quality: 4.25 | service: 4.25 | selection: 4.25
Apr 20, 2020
Lobina from Arizona
3.71
/5
rDev
-1.3%
vibe: 4 | quality: 3.75 | service: 3.5 | selection: 3.75
Fairly decent selection. Being from the West I was hoping for more East coast options. Because it was October they had a good selection of pumpkin beers. 20 minute parking on East side of building..if I got my direction right.
Oct 13, 2015
almostjay from Virginia
3.59
/5
rDev
-4.5%
vibe: 3 | quality: 3.75 | service: 3.5 | selection: 3.75
Feb 10, 2015

Zekenyce from New Jersey
4.23
/5
rDev
+12.5%
vibe: 4.5 | quality: 4.5 | service: 4 | selection: 4
Jan 11, 2015


bboz from New Jersey
3.36
/5
rDev
-10.6%
vibe: 3.5 | quality: 3.5 | service: 3.5 | selection: 3
I live a few blocks away so this is my go to place in walking distance. Has gotten some better craft selections recently but priced high. They do not have much stock so dogfish head 120 will sell out within the week it comes in.
If I take the car to super buy rite, I can get a bigger selection for much cheaper. Also they charge $2 more for a bomber of the rum cask Innis and Gunn when everywhere else it is the same price as the original. They do carry founders so I hope they will have some KBS come march.
Aug 24, 2012
mikesgroove from South Carolina
3.5
/5
rDev
-6.9%
Well taking the path into the city three nights in a row gave me lots of time in hoboken, LOL. I stopped in here on Thursday to check it out. Not really much aof a selection here, really more of an upscale wine selection, but there were some decent craft offerings to be found. Your normal locals, plus a decent flying dog, abita, ST, a few trappists. But nothing really terribly different then the rest of the area. Prices seemed a little higher then some of the places I had been to in the week, but it was still within a dollar or two of the average. Overall not a bad stop, but I would not seek it out for beer alone.
Dec 13, 2009
dsa7783 from New Jersey
3.9
/5
rDev
+3.7%
June 27, 2008:
On a weekend trip to Hoboken, this place was conveniently located a couple of blocks from where I was staying...
Clean, tidy store mostly devoted to wines, with one aisle of coolers devoted to beers...
The best thing about this place was that you can mix and match individual singles...
Decent selection, including samples from Rogue, Bear Republic, a few Belgians like Chimay, La Chouffe, and Corsendonk... A full line of Magic Hat and Flying Dog...
Definitely not the best selection, yet for the area, one of the better places to buy beer for sure...
Jun 28, 2008
GRPunk from Michigan
3.85
/5
rDev
+2.4%
I did my beer shopping here while on a week-long visit to Hoboken. I was very happy to find a place with a decent selection so close to where I was staying.
While they overwhelming appear to cater to wine drinkers, this was a pretty good place to pick up some beer. The employees were pleasant and said they could order many beers that they did not have in stock. While it didn't help me out in the week I was there, it was nice to know that they were willing to to the extra mile for their customers.
Selection was good, not great. While they carried a variety of six packs and bombers, I was a little disappointed they didn't have 12oz singles to make a mix pack. Being on vacation I was hoping to try a bunch of different beers in a short period. It was also a little tough to figure out the arrangement of beers. While the brands were kept separate, it seemed like imports, local brews, and national micros could all be found behind the same door. Another bonus, all of the beer seemed to be available cold. I could see this being my local store and would come back on my next trip.
Jun 28, 2007
Newsman from New Jersey
4
/5
rDev
+6.4%
This is my favorite place to get beer on the Jersey side of the river. Yes, their main business is wine, but they have a fairly impressive wall of coolers devoted to beer. One or two are set aside for the macro crowd, but the rest is regionals, micros and foreign. I do wish they had more local beers -- Brooklyn is well represented, but that's about it. But they did have a nice selection of other micros, including a whole shelf of Dogfish Head. They also have a good selection of bomber singles from the likes of Stone, Rogue and Ommegang (!), and a nice collection of Belgians and other goodies from the other side of the pond. The price is pretty good for the area, and I even got a Hennepin for $4.95. They also readily special order for you. Not the broadest selection, but I always end up buying more than I came in for. The staff is friendly, too.
Mar 27, 2007
jrancan from New Jersey
4
/5
rDev
+6.4%
Right now, this store has the best beer selection in Hoboken. Beers are kept in the coolers along the back wall, with a smattering of extra cases stacked up off to the side. Plenty of domestic micros: Flying Dog, Victory, Dogfish, Flying Fish, etc. All the big bottles from Rogue, Avery, and Weyerbacher, Allagash 10th Anniversary and FOUR. Good selection of imports: the usual along with Stille Nacht, Saison Dupont, Moinette Blond, Wolnzacher Hell, Nora, and Super Baladin. Place is clean and turnvover seems quick....I've never seen any old beer here. Service is very good, they've special ordered stuff for me.
Good job.
Sep 28, 2005
horndecker from New Jersey
3.35
/5
rDev
-10.9%
The uptown partner to the downtown disappointment.
Downtown used to have a decent selection, but has jettisoned anything of interest. Need some Coors Light or Sam Adams? Go downtown. Uptown you'll find a middling to decent selection.
All of the beer is in a cooler at the back of the store. They don't do mix and match, make your own pack, but they do have a smattering of singles. A smattering of belgians and germans, less of the british ales, some micros, mostly by the six. Chimay, Lindemans, De Dolle Stout, Dupont, Castelain, Duvel and Orval, nothing out of the ordinary. A few oddities like A Le Coq, Carnegie Porter and Nora. From the UK - the Samuel Smiths and Speckled Hens, Burton Bridge and OHanlons. Once in while some JW Lees.
No Westmalle, St Bernie or Rochefort, and they don't seem to be too interested in stocking them. And sometimes they'll be out of something for weeks and weeks. The prices are average.
It's convenient if you want something you've had before, but it's not a destination.
Mar 21, 2005
Sparrow Wine & Liquor Co. - Uptown in Hoboken, NJ
Place rating:
3.76
out of
5
with
14
ratings