County Cork Public House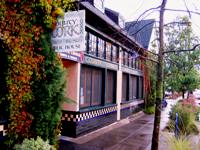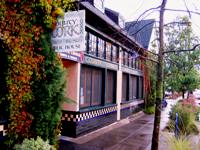 Bar, Eatery
1329 NE Fremont St
Portland
,
Oregon
, 97212-2218
United States
// CLOSED //
Notes: Monday - Thursday: 3 pm - 11 pm
Friday & Saturday: 12 pm - 12 am
Sunday: 12 pm - 11 pm
Reviews by Dubbercody:

Dubbercody from Washington
4.44
/5
rDev
+2.8%
vibe: 4 | quality: 4.5 | service: 4.5 | selection: 4.5
All around nice pub. High ceilings give the illusion of a larger space. I was very pleased it was non-smoking, it's always nice when a pub gives drinkers the chance to taste the beer over the smoke. Good choices between the cask, nitro and draught beers. Also, a nice combination of local, national and international beer and cider choices. I was able to have a Dogfish Head and Bass in the same place. From what I've seen there is one tap given over to the fizzy yellow beers, but the other choices make up for that. Many fun afternoons have been spent with this as a stopping place to throw some darts. Can get crowded when a good musician comes to play, but it has never been overwhelming.
Apr 24, 2006
More User Reviews:



csiewert from Oregon
4.25
/5
rDev
-1.6%
vibe: 4.5 | quality: 4.25 | service: 4.5 | selection: 4 | food: 4
Went here for St. Patty's this year... managed to squeeze myself into a bar spot. Can't really speak to the normal atmosphere of the place since I was there during amateur hour, but I can speculate...
The location is a nice off the beaten path spot, with good authentic decor. The staff were amazingly friendly, especially considering the craziness going on around them when I was there. The beer selection was pretty good, they always try to have some quality stuff on tap (Pliny, Lagunitas, etc...) alongside your typical Irish pub fare (Guinness, Harp, Smithwicks, etc). The prices are pretty straightforward... $5 for a pint of anything. The food is your traditional Irish pub fare... the fish and chips with theier homemade tartar sauce and vinegar is a good go to. They have regular live music, which definitely adds to the atmosphere. If you're looking for a good comfy Irish pub in Portland, this is the best I have found so far... way better than the frat fest that is Kell's.
Mar 17, 2013
msubulldog25 from Oregon
4.04
/5
rDev
-6.5%
vibe: 4.25 | quality: 4.25 | service: 4 | selection: 3.75 | food: 4
Memory is fuzzy about the first visit I made a visit to County Cork years ago, but suffice to say it's always been a comfortable, family-friendly pub that fills the belly and warms the heart. The space is filled with several booths lining street-facing windows (operable in the summer, kinda drafty in the winter) and a mix of sturdy communal and smaller tables. Seating is a hodgepodge of stools, wooden chairs and plank benches - feels very much like one would expect the fabled Irish pub *should* be like. There's a small stage for regular live music and Monday night quizzes and a narrow adjacent slot for dart tossers. Ceilings are a little too lofty for the room to be truly 'cozy', but it's convivial on every visit.
Food is stable and filling, the standard pub fare done well. I'll always opt for a plump scotch egg with bright fruit chutney and a healthy dollop of sweet-hot mustard, but the chips & fish are nice, too. Service has generally been very friendly and pretty quick with pints and grub.
A likable beer selection, focused a little less on the UK standards and more on local craft brewers like Ninkasi, Laurelwood, Widmer and so forth. Maybe 20-25 taps in all, so there's something for everyone. A rotator from Occidental (makers of terrific, traditional Germanic styles in North Portland) was the delicious doppelbock on a recent visit and the Russian River rotator was Pliny the Elder (*as it often is*). Pints are $4.95, but they're 20 oz. imperials so all is good (although $6.50 for the PtE is a bit steeper).
One of those 'neighborhood' places with consistently good food, nice atmosphere and a solid beer list that simply flies under the radar. Worth checking out!
Jan 15, 2013

hopsbreath from Florida
4.13
/5
rDev
-4.4%
vibe: 4 | quality: 4 | service: 4.5 | selection: 4 | food: 4
I landed in Portland on a Friday at about noon. The first order of business was of course to get some lunch after spending the previous 8 hours in planes/airports eating little more than peanuts. I knew right where to go based on the reviews of this website. I went to County Cork.
The wife and I got there at about 12:30 and we were the only ones there. I ran by the bar while she got a table to get a couple menus and order us up a couple imperial pints of Pliny the Elder. This would be my first ever Pliny and the anticipation had me excited.
We got our Pliny's without much time to scour the menus but I ordered the first thing I had seen that looked good. Our fish taco's came in double stacked corn tortillas and topped with Tillamook sharp cheddar cheese. The fish itself was blackened and still juicy. It was simple but proof of a cook who had good prep skills in the back.
I would recommend this stop for anybody in town and must say that Pliny pairs nicely with the spicy fish tacos.
Mar 23, 2010
madtappers from Washington
4.85
/5
rDev
+12.3%
vibe: 4 | quality: 5 | service: 5 | selection: 5 | food: 4.5
After hearing alot about this place I finally made it in. This is an irish type pub with an awesome selection of micros and imports on tap.
The selection of beers include green flash ipa and 90 minute ipa of which I had a pint of each. The food is a selection of irish pub fair and burgers and fries.
Staff is very friendly and wants to make sure you enjoy both your beer and food. Even made sure I had a full pint by giving me a 1 ounce sampler to fill my glass that was not a "true" pint pour!!!
Overall this place is a must for NE Portland beer geeks to go to (others should go as well)!
Feb 16, 2010
John_M from Oregon
4.44
/5
rDev
+2.8%
vibe: 4 | quality: 4.5 | service: 4.5 | selection: 4.5
Any place else, this would probably be the best beer bar in the city (or one of the best). However, in beer rich PDX, it's just another outstanding beer bar.
This place is located in a small strip mall, right on the street, and so is very easy to miss. It's not all that large either, and as you walk in from the Fremont Street entrance, there's nothing really all tht impressive about this place. There are high ceilings, roughly 12 to 16 tables, a couple of dart areas, lots of beer paraphenalia and decorations on the wall, and pretty much just your typical faux Irish pub vibe. Of course, then you look at the beer list, and notice it ranges between 18 and 25 offerings, with PTE on the regular "house" draft list. While I'm always happy to see Pliny on the tap list, outside of Santa Rosa and the Toronado, I've never seen it listed as a house beer regular.
The proprietor/bar tender admitted they run out of Pliny on occasion, but apparently they have some sort of connection with the local distributor, who ensures they almost always have it on draft. Otherwise, the list consists of typical solid offerings, which this day included wreck the halls, Full Sail Wassail, SN celebration, etc. Service was quick, knowledgable and efficient, and... what can I say? This is just an all together great place.
A final comment I think is necessary. There are a lot of great areas of the country where you can find a knowledgable wait staff (SEPA comes immediately to mind), but what you find in PDX... it's just on a completely different level. The bar tender/proprietor was totally into good beer, and while his place is outstanding (obviously), he was quick to acknowledge that the horse brass is superior (the best place for beer in town as he put it), and so of course that's where he does his drinking. I don't know. I just don't see this level of candidness too many other places, and it's kind of a refreshing thing to see. No matter. This is an outstanding place, and a spot I'll remember to visit in the future whenver I need a Pliny fix (and at $5.75 an imperial pint!). What's not to like?
Dec 27, 2009
NeroFiddled from Pennsylvania
4.13
/5
rDev
-4.4%
vibe: 4 | quality: 4 | service: 4 | selection: 4.5 | food: 4
County Cork was one of my favorite stops on my trip to Portland. It's a family friendly place, not far from where I was staying with friends, so we packed up the kids and walked over.
When you step inside there's a small dining room and the bar. It's comfortable with lots of wood. But we wanted to sit outback, and that worked out well because we were able to get a seat right away. Portland has great weather when it's not raining, and it was very nice. There's a fence along the back, and they have chalk available for kids to draw. Some people hate the kids and dogs thing, but I find it entertaining.
There were more than enough beers on tap, and two casks. I had a hard time deciding, but eventually went with Full Sail's Grandson of Spot on cask. Along with that, I had a California veggie burger (w/ avacodo) that was great.
It was fairly crowded, but the service was still pretty quick once we got started.
So, although I've only been there once, I'd certainly give it the nod, and I'll definitely be back at some point.
Oct 11, 2009
aevarela from Oregon
4.08
/5
rDev
-5.6%
vibe: 4.5 | quality: 4.5 | service: 3 | selection: 4.5 | food: 4
Need to finally give a big, long-overdue nod to my neighborhood watering hole. I've always admired the 23 tap and two cask line-up with steady rotation of 3 or 4 seasonals. It wasn't until last weekend when my wife sent me off to buy a few groceries that I slipped into the Cork for a quick Pliny the Elder, fighting off the urge for that Hairy Eyeball cask, and realized how special a situation I have for myself.
Sure the staff is often overwhelmed on Friday nights when the live Irish tunes are cranking and all the young families with strollers clog the aisles to soak in the smoke free air (not as big a deal now that all of PDX is smoke free). You may wait 20 minutes at the bar for your beer sometimes but at least the atmosphere is quaint, Blazers on the TV, company friendly, tunes usually good and taps mouth-watering.
Did I mention the imperial pints. Besides rotators from Deschutes, New Belgium and Lagunitas, standards now include: Pliny the Elder, Russian River Damnation, Arrogant Bastard, Elysian ESB, Pike Kilt Lifter, Old Rasputin, Red Seal Cask, Murphy's and Guiness Stouts, Paulaner Hefe, Lagunitas IPA.
May 05, 2009
LittleA from Washington
3.95
/5
rDev
-8.6%
vibe: 3.5 | quality: 3.5 | service: 5 | selection: 4 | food: 3
A good neigborhood Irish pub in central NE Portland. A decent place to grab a pint of Guinness or other NW micro and listen to tradtional Irish music. Food is typical pub grub, but good. On my last visit, two weeks ago on a Friday, we waited for a few minutes to get a seat at the bar. The lighting could be darker and the music a bit more robust - it was hard to hear the two musicians. Staff is great and the location makes it a good palce from which to try other local pubs, like Amnesia and the Alberta Public House.
Oct 29, 2005
County Cork Public House in Portland, OR
Place rating:
4.32
out of
5
with
11
ratings