Fainters Dubbel
| Bright Brewery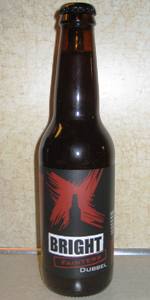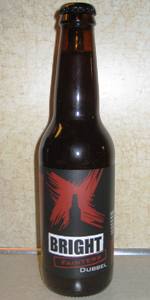 BEER INFO
Brewed by:
Bright Brewery
Australia
brightbrewery.com.au
Style:
Dubbel
Alcohol by volume (ABV):
8.50%
Availability:
Year-round
Notes / Commercial Description:
No notes at this time.
Added by vancurly on 03-20-2007
HISTOGRAM
Ratings: 10 | Reviews: 9
Reviews by CrazyDavros:
3.38
/5
rDev
-8.9%
look: 4 | smell: 3.5 | taste: 3 | feel: 4 | overall: 3.5
Dark ruby pour, slightly haze, nice 1 inch head that slowly fades leaving lots of lacing.
Aroma is of banana bread, toast malt, walnuts and hints of alcohol. Roasted/burnt malt starts to dominate, not exactly true to style. Vague underlying sweetness.
Roasted malt is also evident in the taste, not too sure about that. Hints of dark fruit, plum mostly.
Alcoholic heat can definitely be felt on palate. Nice creamy body though.
Too much roasted malt for a dubbel.
463 characters
More User Reviews:
3.76
/5
rDev
+1.3%
look: 4 | smell: 3.5 | taste: 4 | feel: 3.25 | overall: 3.75
A: Pours a dark amber color with a nice tan head that fades to some lacing.
S: Aroma of Dark fruit, some roasted malt and a bit of spice in the background.
T: Taste of dark fruit sweetness along with some roasted malt and spice.
F: Fairly light body, smooth and bit silky with a hint of the 8.5% ABV.
O: Nice beer to end the day with. Worth checking out.
361 characters

3.42
/5
rDev
-7.8%
look: 3 | smell: 3.5 | taste: 3.5 | feel: 3 | overall: 3.5
a: hazy ruby red, little head ever appears, bubbles near the top
s: very sweet fruits, caramel malts, some subtle spices
t: sweet, caramel malts with raisin flavor with a slight hoppy bitter finish, alcohol lingers
m: almost syrupy upfront, with a nice little carbonated finish -- decent balance
d: tried this once before, but it was clearly too cold as it was nothing to remember. but after letting this one warm up a bit, i enjoyed it. relatively balanced & a nice belgian effort for this brewery.
503 characters
3.73
/5
rDev
+0.5%
look: 4 | smell: 3.5 | taste: 4 | feel: 3.5 | overall: 3.5
Well, here's a beer I likely won't ever get to taste again - not because I wouldn't want to, but because not much from Bright Brewery seems to make it to the Pacific NW. Big thanks to willjansen, who toted these on his trip from Brisbane to Charlotte, NC, via Portland.
Poured to a Chimay goblet, served from a 330 ml bottle (curiously noted on label as: "Approx 2.2 standard drinks"). Also the label's reminder: "Keep cool and upright - the beer too".
A: Slightly hazy auburn-chestnut brown, with a steady stream of tiny carbonation emanating from the etched center of the glass. Short, but nice-looking, head of creamy ivory-white; it mounds a little at the center and clings in a ring. No lace.
S: Initially, a thin, syrupy-sweet aroma that smells mostly of cherries. With warming comes a decent fruitiness beyond cherries: plums, raisins, a mild oaky-vinous grape. Traces of spice (brown sugar, nutmeg) and a grain alcohol.
T: Good fruit flavors and plenty of malt. Ample cherry, plum and red grape flavors, with more tart peach and apple subtones. Sugary toasted grain (caramel malt), tastes a bit like sweetened cereal/granola.
M: Carbonation is modest, a little crisp. Body is probably medium at best, thinness makes it a little forgettable (i.e. fleetingly 'clean', not much lingering flavor). Alcohol level is towards the high end for the style and does show a bit of smooth warmth.
D: A likable dubbel, pretty true to style. Flavors are good, bold even. It's one I'd have again, if it were available to me. Nice 'Belgian' effort by this (previously unknown to me) Aussie brewer.
1,596 characters
4
/5
rDev
+7.8%
look: 4.5 | smell: 4.5 | taste: 3.5 | feel: 4.5 | overall: 4
Appearance - Deep red body, 2 fingers of beige head with very good retention and lacing.
Smell - Sweet, malty, dark fruits with a hint of spices - possibly the best smelling Australian beer I have tried.
Taste - Very malty and quite sweet, but not too sweet like I often predict with Australian made Belgian style ales. There is one significant flaw though, which is an unusual spiciness that reminded me of Marmite. This makes the aftertaste a little unpleasant, though it does not overwhelm the excellent dark fruit and malt tastes.
Smell - Very smooth, not cloying at all.
Drinkability - Above average for the style.
Overall - An unfortunate example of an mostly excellent beer with one flaw that lets it down. Still, it is pretty much the equal best (with New Norcia Abbey Ale) Australian made Belgian Ale I have tried, and I would recommend it to anyone who can get their hands on it.
894 characters
4.03
/5
rDev
+8.6%
look: 4 | smell: 3.5 | taste: 4.5 | feel: 3.5 | overall: 4
We're traveling around Australia and checked out Bright Brewery. It was great! The dubbel has a nice golden appearance with good lacing. A smell of the beer will leave you with earthy, malty smells with a hint of spice and fruit. The taste is your sweet, malty yeast from Belgium. The mouthfeel is well balanced, but has an alcohol finish to it that doesn't quite suite us. Overall it's a very good beer.
404 characters
3.67
/5
rDev
-1.1%
look: 3 | smell: 3.5 | taste: 4 | feel: 3.5 | overall: 3.5
A - Dark copper colour with ruby red highlights when held up to light. Couple of centimetres of light brown head.
S - Sweet dark fruit and caramel malt dominates the smell.
T - Similar to the smell but more pronounced with a bit of a spicy touch as well. Alcohol emerges as it warms.
M - Thick bodied with medium carbonation.
D - Nice beer & a well brewed Australian Dubbel. Not a regular but worth buying again.
412 characters
3.44
/5
rDev
-7.3%
look: 3 | smell: 4 | taste: 3.5 | feel: 3 | overall: 3
Moderately hazy, mahogany-red colour. Small, verging on non-existent head.
Spicy alcohol, clove phenols, very ripe peaches, a hint of darker malts and rotting bananas. Interesting.
Hmmm, the flavours are big and fruity with overripe fruit, hints of darker kilned malts. Light minerally note. Relatively substantial bitterness. Not classic Dubbel but certainly a decent drop.
Medium-light body with high carbonation. It's actually a bit sharp. Not amazing.
This is a decent full-flavoured beer. Unfortunately, the mouthfeel lets it down, decreasing drinkability, the flavour is also not quite classic dubbel and is a little weird in the rotting fruit flavours.
663 characters
3.96
/5
rDev
+6.7%
look: 4.5 | smell: 3.5 | taste: 4 | feel: 4.5 | overall: 4
Appearance - 4.5
Poured two fingers of pillowy beige head over a clear copper to brown body. No lace.
Smell - 3.5
Alcohol dominates the aroma, but the usual cocoa, sweet cakey malt and spice notes are there too.
Taste - 4.0
More boozy than a dubbel ought to be, but still pleasant with flavours of cocoa, dried fruit, sponge cake, warming alcohol and a little more bitterness than most of the style.
Mouthfeel - 4.5
Fine, creamy carbonation gives the beer a light mouthfeel.
Drinkability - 4.0
Defies the higher alcohol to be a very drinkable Belgian style ale.
OVERALL - 4.05
Rates higher than many Belgian brewed dubbels for me. A good, tasty, big beer.
660 characters
Fainters Dubbel from Bright Brewery
Beer rating:
3.71
out of
5
with
10
ratings