Chill Caribbean Beer

Brouwerij Nacional Balashi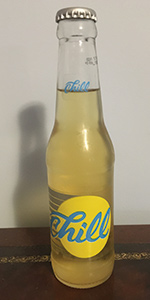 Rate It
Beer Geek Stats
| Print Shelf Talker
Style:

ABV:

5%

Score:

Avg:

2.53

| pDev:

25.69%

Reviews:

10

Ratings:

From:

Avail:

Year-round

Wants

Gots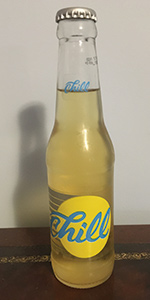 1009 from Massachusetts
2.79
/5
rDev
+10.3%
look: 3.5 | smell: 2.5 | taste: 2.75 | feel: 3.25 | overall: 2.75
This glorious golden beer reminds me much of a Corona. That being said, you must drink this with a lime, otherwise it is just not great. However if you're on the beach or CHILLing poolside, it is refreshing to sip on!
Mar 11, 2019

WoodBrew from Ohio
3.39
/5
rDev
+34%
look: 3.25 | smell: 3 | taste: 3.5 | feel: 3.75 | overall: 3.5
My bestie brought a can of this to Nashville whilst there for my son's hockey tournament. It poured a clear yellow with white head that did not leave much lace. The scent had faint grain notes. The taste was nicely balanced and easy to drink with grain and lemon kisses. The mouthfeel was lighter in body with good carbonation. Overall its a good beer.
Dec 31, 2018

Jlabs from New York
3.45
/5
rDev
+36.4%
look: 3 | smell: 3 | taste: 3.75 | feel: 3.5 | overall: 3.5
Poured into a pint glass via can
Color is a light yellow
Smell is a lager..slight malt crispness, light citrus
Tatse follows the nose
Medium carbinationlight mouthfeel
Aruba's version of Bud Light..like Balashi, its not a great beer but tastes better due to the location you are drinking it
Nov 06, 2018

kingmaker from Louisiana
2.61
/5
rDev
+3.2%
look: 3 | smell: 2 | taste: 3 | feel: 2.5 | overall: 2.5
It's a good beach beer that I would recommend not drinking anywhere but Aruba. This is a pretty unique barley/rice/corn flavor, very sweet. Not much in the aroma. Feel is a little off.
Aug 18, 2017
Stinkypuss from Pennsylvania
2.29
/5
rDev
-9.5%
look: 2 | smell: 3 | taste: 2 | feel: 2.5 | overall: 2
LOOK: Golden color with a little fizzy head that dies away quickly. Good clarity but the lack of head or retention hurts the score here.
SMELL: Per the style, you have pale barley malt, heaps of corn, rice and perhaps sorghum or other light brewing grains. Slight buttery DMS.
TASTE: Nondescript malt and adjunct sweetness, like granulated table sugar, then a pinch of citrus, followed by bread and buttery DMS. Hefty sweetness, hop bitterness is there just far too restrained. Light adjunct lager that finishes with cooked veggies. Very basic.
FEEL: Light bodied and well carbonated. Aftertaste has a bit of the DMS and cooked veggie thing going on.
OVERALL: For cheap beer in Aruba this is certainly an option. Stacking up to beer in the states, this just doesn't make the cut whatsoever. Still a perfectly fine cheap simple beer if you find yourself on a beach somewhere remote and don't trust the local water supply. Another flavor of Rice, Corn, Malt mix beer for those with more serious inquiries.
Jun 03, 2015
GarthDanielson from Virginia
2.3
/5
rDev
-9.1%
look: 2.75 | smell: 2 | taste: 2.5 | feel: 2 | overall: 2.25
Another smuggle from Aruba, and another 7oz bottle. Poured in a shaker pint, the beer is an extremely pale, yellowish coloring, with slow carbonation bubbling in the body, and a wisp of white on the surface. This looks limp. Aromas of nothing. Literally, nothing. At most, if I really dig in there, I can catch a hint of roasted corn, but that is a stretch. Flavors are toasted corn forward, with an almost astringent aftertaste immediately after you swallow. Musty notes, and a couple of off esters in there, too. Yikes. Light, watery body, with a grainy and semisweet aftertaste. The finish is non-remarkable.
Sep 28, 2014

Huhzubendah from District of Columbia
2
/5
rDev
-20.9%
look: 2 | smell: 2 | taste: 2 | feel: 2 | overall: 2
Thanks to Darrell for bringing this back from Aruba for me. The beer is light golden and clear with virtually no head. Sweet corn, malt, adjuncts aroma. Sweet and cloying. Good thing it comes in a small bottle. Syrupy yet light on the palate. Artificial sweetness. A beer for the masses to be consumed at the beach. A fun tick, but that's about it.
Jun 12, 2014
Dave128 from Kentucky
2.63
/5
rDev
+4%
look: 3 | smell: 2.5 | taste: 2.5 | feel: 3.5 | overall: 2.5
Drank from a can in a taxi on the way back to the airport in aruba. Bought a six back of these for an inflated price and it was definitely a bad idea XD
A amber clear. 3
S. 2.5 or 3. Rotten malt
T 2.5. If I don't drink cold it's awful. Metallic aftertaste
M 3.5 appropriate. Light body
O 2.5. Didn't ever enjoy it.
Sep 27, 2013
ProfessorHomer from New York
2.4
/5
rDev
-5.1%
look: 2 | smell: 2 | taste: 2.5 | feel: 3 | overall: 2.5
Overall: Brand-new 2011 beer from Balashi, Aruba's national brewery. If Corona Lite had sex with Miller Genuine Draft Lite, this beer would be their progeny. Not at all worth it.
A: bottles are only like 10oz! WTF? Bottle appearance is of a underfed, pasty Corona. Very, very thinly yellow colored "beer". Medium carbonation.
S: just like Corona. Lemony grass, sour-smelling.
T: JUST like a cross between Corona and Miller Genuine Draft. Both Lites. This is not a good beer by any measure.
M: is their one? No taste = no aftertaste.
Medic25 is absolutely spot on the money: this beer is frantically YELLING for a lime wedge or Something to give it flavor. Yikes & yucks! Get it whilst you can, this "beer" won't be around long...
May 27, 2011

medic25 from Connecticut
2.76
/5
rDev
+9.1%
look: 3.5 | smell: 2.5 | taste: 3 | feel: 2.5 | overall: 2.5
A new offering from Aruba's national brewery. The marketing seems geared towards a Corona-type vibe, and the taste corresponds. Color is a clear straw yellow with a clean white head. Slightly sweet aroma. Taste is very clean and light, a very bland corn flavor with the slightest bit of bitterness. Finishes very cleanly, since there was little flavor to start with. This beer is calling out for a lime wedge.
Apr 25, 2011
Chill Caribbean Beer from Brouwerij Nacional Balashi
Beer rating:
68
out of
100
with
58
ratings