Westridge Liquors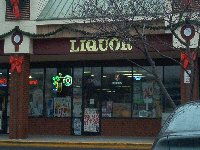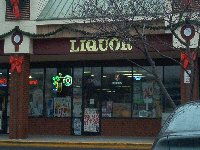 Store
1045 West Patrick Street
Frederick
,
Maryland
, 21702
United States
(301) 662-8686 |
map
Notes:
Recent ratings and reviews.
| Log in to view more ratings + sorting options.
Ratings by MuenchenerKindl:
Reviewed by MuenchenerKindl from Germany
4.35
/5
rDev
+5.3%
Wow, I checked this places out last time I was in Frederick. Thanks for the tip BA! This places is great, real nice selection and easy to figure discounts for quantity. If you get 12 or more large singles (.5L, bomber) they take 10% off. They will take $1 of each 6 PK in a mixed case, even cross brands. The selection is very strong. Even with about a dozen cases of top of the line beers in the Bier Keller I was able to find a mixed case of great bomber and 2 cases of mixed 6 pk to add to my collection. Hard to find Midwest and west coast stuff as well as many of the great east coast breweries. The staff as a whole was not go out of their way helpful but they keep a neat and clean orderly shop. However more prices should have been marked on 6 pks. As I had read in bar fly, there was a younger guy there that was quite knowledgeable about their beer. Most of the one I wanted to either ask about of talk about he had tried. When he had not tried a brew he was honest about the beer indicating that he had not tried it. I went during the week in the mid afternoon. That is a good time to go if you have questions as it is a slow time. The prices are not the lowest I have seen but they are not high either, reasonable. Very good if you consider how far you may have to drive to find something rare like Avery 13 or Weyerbacher Heresy. Mmm I can't wait to go back. As I said the place is quite clean and well organized. They could use a lot more cold storage bud it is not bad for a smaller shop. The sprit shop in Frederick is not much larger. You can sure get a lot of great beer between the two of them. Some of their stock must be a little slow to more. As I was able to get a 6 of SN celebration. But they keep it in the back out of the way of the sun and bright lights. This place deserves god marks and I will reward them with a return trip often. MK
Jul 15, 2006
More User Ratings:

Reviewed by crookedhalo from Pennsylvania
3.85
/5
rDev
-6.8%
Stopped by on the way home from visiting my sister in Brunswick. Walked by all the liquor and wine to the back of the store to find what I was after, anything that I hadn't tried before or was not available in my area. Dropped a little less than $100 and got a nice selection of 750ml Belgians, some high-octane Avery's, and a few other micro/import small bottles. Seems like a family run establishment, with an Asian man and woman running the register/packing my purchase, and their little boy playing with his toy. I spoke with the man for a little bit about the beer and left when a few customers looked like they were about ready to check out. A pretty nice place, but I must say that I liked it a lot better when my sister lived right near Stateline. I'd stop in again next time I visit my sister and my niece. Nice selection.
Oct 01, 2007
Reviewed by franksnbeans from Ohio
4.55
/5
rDev
+10.2%
Made a 30 min drive to check this place out strickly on BA's suggestion. This place was well worth the easy trip. I went during the day so no traffic whatsoever. After 4 would have been a nightmare, the nature of the D.C. beast. Selection is outstanding. Wide variety of six packs, from local to rare. A lot of Belgians to boot. Great selection of bombers and 750's. Everything I could want and more. The staff was no help whatsoever but only cause it was obvious that they were there as warm bodies to run the register. If they could have helped me they would have, I was just working with the B team. Best prices I have seen to date. I wasnt robbing the place but everything was consistantly cheaper than at Chevy Chase Wine in DC. Even walked out with a couple Bear Republic bombers for $2.99. I will definitly be back.
Aug 06, 2007
Reviewed by ams4k from Massachusetts
4.2
/5
rDev
+1.7%
Surprisingly, this strip-mall liquor stores in small-town Frederick is one of the great American beer stores, rivalling the famous (now defunct) Happy Deli in New York City. The selection of American micros is almost as good as it gets, and they do pretty well with British beers too (Belgians etc. not so much). When I was there last month, they had Three Floyds Dreadnaught, Black Sun, and Gumballhead (always tough to find on the East Coast), all Rogue, all Avery, most Dogfish, most Stone, and tons of other beers. Really top-notch. Luckily, my parents live in Frederick so I have lots of excuses to go hear -- and Ye Olde Spirits Shop, which rivals Westridge in certain ways (though not in pure selection).
Jun 27, 2006
Reviewed by gpackin from Maryland
4.15
/5
rDev
+0.5%
I really enjoy shopping here. The selection is quite good. I feel like every time I go in there I notice something new. I always see the same guy working the cash register, he is friendly and appears to know his beer. I agree with an earlier review that there could be more cooler space for craft beer and imports. But, like most liquor stores I would guess a good part of their business come from people buying cold macro stuff. It is not that big of a deal to me though, I generally don't buy from the cooler anyway. I like this place just as much as Ye Olde Spirits Shoppe, I decide were to go based on where I'm going to be in Frederick. Like in most good liquor stores I find myself taking way too long to shop here, walking back and forth trying to decide what to try next. But it is fun.
Apr 25, 2006
Reviewed by Higravity from Michigan
3.85
/5
rDev
-6.8%
The 2nd best palce top buy beer in Frederick that I have found. Owned by people who don't care about beer, but there is a college guy in there who is a beer nut. They have a good selection of everything they can get their hands on from the distributors. The bottles don't have dust on them which is a plus for some of them that I know have been sitting there for a while. The need more cooler space for the micros but other than that a good store even if the prices are sometimes $1-2 dollars higher for some beers.

BTW they do have a decent wine and liquor section, but again a little pricey.
Nov 29, 2005
Reviewed by chOAKbarrell from Maryland
3.85
/5
rDev
-6.8%
This cavernous liquor store is located off of Route 40 aka "the Golden Mile" aka West Patrick Street in Frederick. It is set back off the road in the same shopping center as Giant foods.

Like I said, when you walk in, you will notice the large size of this store. Nearly the entire center of the store + 1 wall is filled with wine. I'm sure they have some nice finds, but since I know nothing about wine, on to the beer...

A respectable amount of space is given to craft brews here. A section of one wall + many shelves. I'll toss out some names: Weyerbacher, Rogue, Allagash, Bear Republic, Sierra Nevada, Wild Goose/Blue Ridge, Anderson Valley, Dogfish Head, Young's, Thomas Hardy, etc. There's sixers & singles, cases & bombers. Sometimes there are even special finds, like Dogfish Head Liquor de Malt, or Anchor Christmas magnums.

The selection is great, and rivals the Ye Olde Spirits Shoppe on 7th street. However, Westridge liquors loses out slightly, because the Spirits Shoppe has the option to mix a six pack, and this store does not.

The service is your typical neutral, indifferent liquor store service. The prices are normal & reasonable. $7-$10 sixers, $4-8 singles.

Check out Ye Olde Spirits Shoppe first, and if they dont have what you want, try this store. If you still cant find the beer you're looking for, then you're probably out of luck.
Nov 29, 2005
Westridge Liquors in Frederick, MD
Place rating:
4.13
out of
5
with
10
ratings