Willy's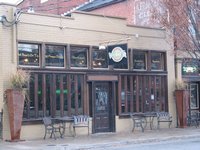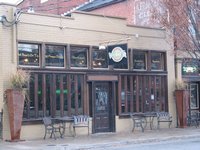 Bar, Eatery
942 Baxter Ave
Louisville
,
Kentucky
, 40204-2065
United States
// CLOSED //
Notes:
Reviews by JiminKY:
JiminKY from Kentucky
4
/5
rDev
+3.6%
vibe: 4 | quality: 4 | service: 4 | selection: 4
Willy's is on Baxter, right next to O'Shea's. You need to go around the back to enter, because of some zoning law that restricts how far bar entrances must be from each other. It's stupid, considering the bar's half block of windows and glass doors that look out on Baxter. But once you get in, you'll find a spacious bar with a very interesting decor. There are lots of stones and exposed brick, a decently long bar, as well as a back bar in a separate room where the dance floor and pool tables are located. There are tables and chairs in several alcoves, so you can get some privacy if you want it or mingle in the crowded areas if you want.
Willy's has about 68 beers on tap, the bulk of which are quality craft beer selections. There are multiple selections from such breweries as Great Lakes, Rogue, Goose Island, Dogfish Head, Bell's, and Sierra Nevada, as well as numerous imports and other domestic microbrew selections.
I've had some good times at Willy's. On weekend nights, the crowd is young (college age), if you want that. Other times, it's pretty quiet and the service is friendly. They have satellite TV with sports on the weekend days. And if you have non-beer drinking friends, Willy's has a huge selection of frozen drinks, on tap, as well.
http://www.willyslouisville.com/
Definitely worth a stop.
Dec 04, 2005
More User Reviews:
TheEclecticGent from Georgia
2.61
/5
rDev
-32.4%
vibe: 2.5 | quality: 2 | service: 2.5 | selection: 3.5
This bar is no longer Willy's. I can't remember the new name but it's under new management. The building looks similar to the picture but perhaps a new paint job. Brick and wood interior with interesting twisted brick columns. The bar is to the right of the main room. They still have the 68 or so taps but about 5 or 6 are out of order. One beer I tried had skunked. I think the new owners were just carrying on with the previous stock. At the time of my visit 7-26-2009 all beer was being served in plastic cups. The bartender indicated the owners wanted to re-do the bar in a horseshoe style and reduce the amount of taps. The establishment seemed to be in transition with little focus on the beer.
Jul 28, 2009

woodychandler from Pennsylvania
4.2
/5
rDev
+8.8%
vibe: 4.5 | quality: 4 | service: 4 | selection: 4.5
This was a nice, expansive place extending for a good portion of the block on Baxter Avenue, but it was a bugger to get into. Sign after sign read "Entrance In Rear", but without any arrows to point the way. Finally, after feeling my way around like a blind man, I happened on a white tent up a narrow alleyway and Voila!, I was in.
The place was really three different spaces, each with its own theme. The main, center one was the bar area and it featured a hammered copper-topped bar with a built-in terrarium (!). Man, did I jump when the speckled lizard inside suddenly came to life and went scuttling past. The front doors seemed as though they would fold open, probably during good weather. There were also brick pillars that reminded me of those at Sugar Mom's in Philly. The other notable feature of the bar area was the back bar with its collection of sixty-eight (68) taps (!). Holy McFly's, Batman! It made me mourn Lancaster's now-defunct beer bar.
The right space, facing Baxter Avenue, was the pool room with two (2) tables, a dance floor, a DJ station, and its own, separate bar up a short flight of steps.
The left space, again facing Baxter Avenue, was right out of "The Flintstones" with its stone furniture. No b.s. A couple of boat propellers (screws) turned in the overhead as fans. Also, as a truly incongruous touch, a Bogart-like mannequin in snap-brim hat and holding an automatic admonished us all to "Watch Your Step!" Yow!
Beers: I must have been getting jaded at this point. Goose Island (3); Sierra Nevada Celebration; Great Lakes BC (3); Bell's (3); and Unibroue (3) were all that stood out for me. The rest, for me, were mostly old hat. To their credit, however, was the fact that very little BMC was being offered. Worthy? Hell, yeah!
Oct 24, 2007
Portertime from Florida
4.64
/5
rDev
+20.2%
vibe: 4.5 | quality: 4.5 | service: 4.5 | selection: 5
This was a really cool pub I visited with my friend in Kentucky. I had never been to a bar with 130 different beers actually on tap. They were all located on one long wall behind the bar which really intrigued me. I heard each tap and keg needs to be cleaned daily by professionals hired specifically for that job. I was very inebriated that night so I don't exactly remember what I had tried but I know it was good. The bartenders were friendly and knowledgable. There were four of us and we had a great time drinking and watching sports on the multiple wall mounted TV's. Be sure to stop by if you are in the area.
Sep 10, 2006
Willy's in Louisville, KY
Place rating:
3.86
out of
5
with
4
ratings