58 Degrees And Holding Co.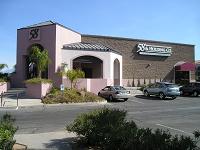 PLACE INFO
Type:
Store
5340 East Broadway Blvd
Tucson
,
Arizona
, 85711-3720
United States
(520) 747-5858
// CLOSED //
Notes:
No notes at this time.
Added by UberWasser on 12-12-2005
Ratings: 5 | Reviews: 5
Reviews by bennetj17:
3.65
/5
rDev
-10.3%
At first I thought this was only a liquor store, but after I showed up I found they have a nice little bar in back which even carries appetizers. As for the beer selection in the store, it is excellent. They have lots of Belgian brews, and some top of the line craft brews. Everything is sold as singles which is great. There are a few selections that I haven't seen anywhere else in Tucson. They have a lot of the AleSmith specialties, Avery, Allegash, Stone, and Dogfish brews. They also seem to have ordered most of the Belgian selections available to them from their local distributors. The prices were about what you'd expect.
The place is brand new, high quality, and the staff are very friendly. I decided to stay and have a few drinks at the bar. Their main focus was on wine, but for beer lovers like me they had four solid drafts: Dogfish Head 60 minute IPA, Great White Blonde, and best of all, Corsendonk Abbey Brown. They also carry 58 Degrees Oatmeal Stout, which the bartender told me was made for them by Thunder Canyon Brewery. Not a bad beer in the house. The bartender seemed very knowledgable about the beers, and asked me what selections I would be interested in them carrying in the future. The drinks on tap were very reasonable, considering you can't find those anywhere else in Tucson. This could be one of my new favorite places...
UPDATE: 12-07 On more recent visits I have discovered they are not getting alot of new beers and their selection of bottles is dwindling. Many of the beers appear to be the same ones they had last year so I would be careful what you buy. I think that they probably didn't sell enough beer from the start here and now have backed off a bit. Sadly I would recommend not going here anymore, just stick with Plaza...
1,772 characters
More User Reviews:
3.7
/5
rDev
-9.1%
58 Degrees is a wine shop - no question about it. They do, however, have a decent beer selection; what they have is all 'good' but they don't have a tremendous amount of it. The Broadway location has more beer (it is a bigger place overall). Service is very friendly and beer knowledge is adequate. A real plus is the upscale tasting room / lounge; where you can enjoy any of their beers for a few extra bucks. Perhaps the most notable aspect 58 degrees is the feeling you get that beer is considered on par (or nearly anyway) with wine.
537 characters
4.15
/5
rDev
+2%
I first of all have to thank Bennetj17 for this score as he was the one who lead me in the direction of 58 Degrees. I had called ahead to get some beer put on hold for me, and the person on the other end of the phone was very pleasant to talk to and very helpful. The same for when I got there. Upon first walking in, its apparent its first and foremost a wine shop. Its everywhere, and along the back wall is the beer cooler. All the beer is chilled, unless the shopkeepers are willing to go in the back and get you some room temp bottles, which they gladly offered to me. Not a huge selection, but a nice overall selection none the less. They had all of the Alesmith brews on hand which was nice, and I was able to get some Allagash beer from this spot as well. Compared to the "other" beer shop in Tucson, its lagging, and the prices are about $2 more expensive per 750ml bottle, but a real plus is the tasting room they have in the back!! Stocked and serving a few Tuscon made beers (specially brewed for them). You can also buy any beer in the shop and sit in the back and drink it to see if you want to buy more...thats cool! Overall a great place to buy beer when on that side of town.
1,192 characters
4.35
/5
rDev
+6.9%
Well, I wish I would have looked here first, but I found out about this place through an ad in our local chamber of commerce booklet. I dashed out on line to look at the beer selection, looked good so I checked it out. Like the other review the place is nice and the selection is good. But I found some things I had not seen before, even at Plaza. Granted, I spent 16$ on a mixed sixpack (one being a bomber) but it was worth it. I had my first Samichlaus (sp?). It was marvelous. Overall the place was great, a little pricey but you could expect that for a wine shop. I will be back.
584 characters
4.5
/5
rDev
+10.6%
4/30/06
Went back again, and this time checked out the wine tasting room in the back. They also had some beer on tap, so my friends and I hung out. The servers were pretty rude when telling us that they only had bar seats, since the rest was rented for a party...then when a friend decided to try a glass of champagne she was given a flat glass from the bottom of the bottle. A place trying to serve a clientele like 58 Degrees is should have employees that know better. Then, when she asked for a new glass to be poured, not only was the employee rude about it, he tried to charge her for both when it was time to settle the tab. There were a few other examples like this during out stay. As for the people out front this time, they were much less helpful...when I asked them if they were getting Stone IRS in, like they told me they would and even took my name to give me a call when it came in, it was a major chore for them to check...and when they did, guess what? No one had even bothered to order any. Good thing I didn't wait around for them and instead picked up the first few bottles I saw at a closer liquor store.
So I've dinged them back down for service this time...it's hit and miss, it seems.
02/23/06
*Edited for length*
---
58 Degrees, for short, opened just a few months ago here in Tucson. It is advertised heavily as a wine shop, wine tasting room, wine restaurant and wine storage facility, so I never would I have thought to go there looking for beer. However, just this weekend, I read an article in a local newspaper suggesting a number of places to shop for gifts this season, and this store was mentioned. Within the article it was noted that they have the self-proclaimed "largest selection of gourmet beer in Tucson."
This I had to check out. So I hopped on Broadway and took a drive.
From the outside the building, located in a corner of a shopping center parking lot, stands out against the rest of the flat-fronted stores. The most attractive feature is the pedestaled stairway the leads to the large, heavy wooden doors that lead inside.
Once through those doors you are greeted with the checkout counter and the smile of the friendliest person I've met at a beer or wine shop. She welcomed me and asked if she could help me find anything. I said that I was there for beer, at which I figured I would get an upturned nose, this being a wine shop first (which is clear by the thousands of bottles of pricey wine coating every wall and inch of floor) but fear not, for she smiled and directed my attention to the coolers at the back of the store. She described their selection as a nice mix of West coast microbrews and gourmet European beers with some East coast and international offerings mixed it. She also pointed me to a nice gift pack of Belgian beers they were carrying for the holiday season, as well as their empty six-packs available for me to fill.
Thanking her, I went ahead and had a look. I was a bit confused at first, I must be honest. Yes, their selection was good, but at about 150 beers, it certainly wasn't immense, like that of Plaza Liquors. AJ's even has fifty or so more. But then I noticed something. There wasn't a single macro beer in the store...not one Miller Lite to be seen, no matter how hard you looked. Looking closer still, I noticed that they weren't even carrying any of the less stellar micros that other stores carry. This was a very carefully chosen selection of beer with more of a mind towards quality than squeezing every penny into the profit margin.
It included the likes of Trappistes Rochefort 8 and 10, St. Bernadus Pater 6, Prior 8 and Abt 12, offerings from Bear Republic, Stone, Hennepin Saison, Westmalle Trappist Tripel, red white and blue Chimay, Unibroue's big three, Weihenstephaner's line, and on, and on. It's almost as if they came on here, looked at the "top beers" for the various styles, and stocked only those.
I didn't have a lot of cash on me so I picked up a bomber of Bear Republic Racer 5 (which I've wanted to try anyway) and paid. The pleasant cashier wished me luck with it and hoped that it was a good one.
All in all, a great store. Their claim to the "largest selection of gourmet beer in Tucson" comes down to a bit of semantics, it would seem. A place like Plaza has a far bigger craft beer selection, with over 400 possible choices, but you can be sure that at 58 Degrees you won't have to wade through a single sub-par beer to get to the good stuff. On top of that, the service was great. The only two downsides I can think of are the price, which is high for some of the Trappist beers in particular, and that the beer is a bit too brightly lit. So think twice about buying a front row green bottle beer (which I only saw one of). Otherwise, this is clearly a store run by someone with a passion for good drinks, be they made from grape or malt.
4,893 characters
58 Degrees And Holding Co. in Tucson, AZ
4.07
out of
5
based on
5
ratings.