Van's Wine & Liquor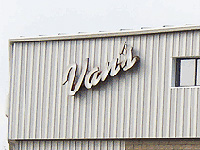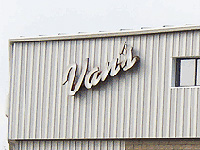 PLACE INFO
Type:
Homebrew, Beer-to-go
470 Sinsinawa Ave
East Dubuque
,
Illinois
, 61025-1428
United States
(815) 747-3631 |
map
vansliquor.com
Notes:
None provided.
PLACE STATS
Reviews:

9

Ratings:

pDev:

10.3%
Reviews: 9 | Ratings: 11
Reviews by dcotom:

3.53
/5
rDev
+7%
vibe: 3.5 | quality: 2.75 | service: 4 | selection: 4
I'll echo what some others have pointed out regarding the age of beers on the shelf here. It looks as though a large percentage of their stock is kept unrefrigerated and many of the beers on the shelf are outdated. That said, the selection is excellent. Van's has what I would call a typical liquor-store vibe. The staff were friendly and helpful (I personally witnessed a clerk go out of his way to accommodate an unruly customer). Prices were pretty good on most of the beer and spirits. Worth a stop.
503 characters
More User Reviews:
3.23
/5
rDev
-2.1%
vibe: 3 | quality: 2 | service: 4 | selection: 4
Wide selection, but most of the beers are dusty, not rotated, and extremely out of date. Their mix-a-six has, I kid you not, 2 year old IPA's and discontinued beers that should have been pulled a year or more ago. Any six or 4 pack can be split up into singles, which is nice, but a lot of random beers spread out on the singles shelf don't have prices and I ended up paying more than I wanted to for some beers (World Wide Stout, which was a rare find, was $10). Some other barrel aged stuff was $8-$12, I was only anticipating spending a certain amount but was shocked at the checkout. Had a few clearance bombers which I scooped up, and a good section of cold beers. IPA's were on both the dry shelf and in the cooler, but oddly enough the freshest IPA's were on the dry shelf.
Stand-out brands included Revolution, Dogfish Head, Half Acre, Alesmith, Southern Tier, OddSide, and Maplewood. No Pipeworks, no Mikerphone.
Staff was meh. Cordial but not friendly.
I'd only stop (and only stopped in the first place) because it was a last ditch while we stayed in our Dubuque hotel to grab some last minute Illinois beers.
1,127 characters
3.14
/5
rDev
-4.8%
vibe: 3.5 | quality: 3.25 | service: 2.5 | selection: 3.5
I stopped in here after visiting Family Beer a couple of miles away. The distance is huge in quality. The selection isn't bad, a good bit of craft and a smattering of imports. No mix a six or singles, it's 6 packs or bombers only. Prices were a bit higher as well. The cashier was kind of on the cranky side and the place could use a bit of straightening up. Overall a mediocre store.
384 characters

3.28
/5
rDev
-0.6%
vibe: 1 | quality: 4 | service: 2.75 | selection: 4
Go to family liquor. Better selection, better service, just overall a better beer store.
88 characters
3.65
/5
rDev
+10.6%
vibe: 3.5 | quality: 3.75 | service: 3.5 | selection: 3.75

3.68
/5
rDev
+11.5%
vibe: 3.75 | quality: 3.75 | service: 4.5 | selection: 3 | food: 3
Although they don't have a huge variety of craft beer you can still find some gems here. I was able to get a six pack of Hopslam from them a couple of days ago (6/5/14) - pretty impressive considering it sells out almost immediately in most cases. Their staff is very friendly and helpful which always keeps me coming back.
323 characters
2.55
/5
rDev
-22.7%
vibe: 3 | quality: 2.25 | service: 3 | selection: 2.25
This store is clearly focused on cheap wine and spirits and American Lagers. There is one aisle of craft beer with a lot of the usual macro crafts and crafty suspects. I found a lot of expired beer here. They still had some seasonal Sierra Nevada wet hopped ales that I know are at least a year old and some of the bottles literally had dust on them that would take 6 months or more to accumulate. Craft beer is not keeping them in business.
The walk in cooler was dedicated to the yard beers with a few very strange finds in there like a case of AleSmith YuleSmith bombers tucked on the floor in the corner but again nothing fresh. I walked out with one four pack of Mendocino India Pale Ale - something I have not had but I was unable to determine the freshness. Worth a $6 risk.
If you are looking for craft beer in the area drive the extra mile and go to Family Beer & Liquor which is also hit and miss but a notch above this place.
Not a bad store, just not the place to go for interesting, fresh, craft beer.
1,017 characters
2.81
/5
rDev
-14.8%
vibe: 2 | quality: 3 | service: 3.25 | selection: 2.5
It's a pretty small store. Not a great selection. The guys who work there are nice and willing to help out. It's slightly cheaper than family beer and liquor. They have a wine and spirits section that seem pretty small. I'm partial to Family but Van's is okay. They're open an hour later than Family on Fridays and Saturdays which helps when you get off work late.
364 characters
3.48
/5
rDev
+5.5%
vibe: 3.5 | quality: 3 | service: 3.5 | selection: 4
Stopped in here just passing through. They have a ton of parking... a second lot across the street plus what's in front.
Beer aisle is back towards the left, in the center straight towards the coolers. The place has seen better days, but pretty much what you'd expect for an older liquor store. Florescent lights and tile floors, metal shelves. Warm shelf had more options than the cooler, though I saw some Dark Horse in the cooler not on the shelf, and vice versa. Also noticed Griesedieck Bros. Pilsner here, which previously was only in the St. Louis and S. IL area.
Some brands: Green Flash, Two Brothers, Dark Horse, Bells, Great River (IA), Potosi (local), Goose, Hacker Pschorr, Steigl, Chimay, Orval, Sam Smith. Nothing to obscure, but overall a good selection with some seasonals, Plead the 5th for example. As others have noted, there's still old stock here... sixers that were a year out of code, though not really dusty. Stick to current seasonals and new arrivals to be safe.
The "homebrew supplies" rack was pretty sparse, and half wine-making stuff... don't think there even enough there to brew with. Check out Bluff St. Brewhaus in Dubuque for homebrew supplies & equipment, great shop.
Cashier was preoccupied but friendly enough, and someone on the floor said hello. Overall not the best selection in the area, that would be Family Liquor a mile or two east.
1,386 characters

3.65
/5
rDev
+10.6%
I've visited Van's perhaps half a dozen times in total, and do so whenever I'm in the area for my other hobby (gulp, beer can collecting!) A nice store altogether, with a dedicated wine tasting area in the middle of the store, flanked by some pricey vintage wines, cigars, and Champagnes. This seems to make it a very, very classy place until you see the pork rinds, cheese curds, and Styrofoam bait buckets ten feet away near the checkout lane. Still, when in Rome and all that jazz, so I do as the tourists do when I'm enjoying my visit to the Tri State region. And let me add: there's nothing more classy than Chimay served cold from a Styrofoam cooler . . .
As far as beer goes, first of all, beware of old stock. Although there are some tastey and unique beers to be found here, there are not nearly that many craft and specialty beer enthusiasts in these parts in order to turn over stock fast enough. Of course, your first clue might be the thirty packs of light and macro lagers stacked near the funnel (entryway) on your way in, but by the time you spy the dusty, well-past the due date imports in the specialty beer section it may be too late! You'll be so happy to see such a nice little selection of specialty beers in such a small town that you might grab up a cartload before checking the dates. As for myself, I'm more cautious, and my experience at retail typically finds me checking Julian dates and inspecting for dropped-out proteins - when I can keep myself from front-facing the shelves, that is : ) There are always some nice finds for folks who enjoy vertical tastings; just check out the standalone display coolers along the back wall typically hold more than one year of Anchor's Our Special Ale and Sierra Nevada's Celebration. But again, *Beware Old Stock!* On one visit I saw a three year old flat of Paulaner Lager that was marked at full retail price, and that's practically an impeachable offense anywhere else.
Given their tendency to tolerate past code stock, one would think that Van's Home Brewing selection would be laughable at best, and yet it exists nonetheless. In some sense I give 'em credit for offering this, but there's a line you cross that seperates being all things to all people and doing just fine with the basics: someone please tell me that they're better at rotating out old grains, extracts, and yeast than they are specialty beers!
Aside from these complaints, Van's carries a modest selection of acceptably-fresh craft brews from the likes of Boulder Brewing, Rogue, and Capital. Imports include Aventinus and Warsteiner from Germany, and Orval and Chimay from Belgium; sure these are readily available at almost any retailer located in a larger metropolitan area, but they are especialy fun to drink down by the river on a sunny day (in a Styrofoam bait-bucket no less!) In terms of domestics and popular brands, Wisconsin favorites Huber and Berghoff tend to crowd the shelf, but when they're mixed in with five flavors of Mike's Hard beverages you don't really seem to mind. Prices are about right for the area, and speaking of which, there's a bigger store with a larger selection just down the road, and with a mix-and-match policy on six packs to boot. For the record, my best finds have been Bombardier (U.K.) and a vintage magnum of Our Special Ale.
Service is friendly if not knowledgeable, even though I'm not in the habit of discussing IBUs and SRMs with people who sell more cheese and live bait than specialty beer. This isn't to say that this place is lacking in customer service, only that they better watch that expired stock a little closer. Either that or stick to selling domestics and those specialty brands with the highest rate of turnover. At any rate, I won't hesitate to visit Van's again. They're good folks and they really do try to be a lot of things to a lot of people, and more than half the time they succeed!
3,908 characters
3.3
/5
rDev 0%
This was the second and last stop on my beer run to East Dubuque, the closest place I know of to get out-of-state beer. I only went to this place on a whim as a last act of desperation because I was seeking the Bell's Wheat Love which Family Beer didn't have. It turns out the selection here is just as broad, pretty much. It is just as easy to find as Family Beer as well, being just off of HWY 20 and less than a quarter mile from the bridge that crosses the Mighty Miss.
One thing you may notice at this place is that there is some seriously old beer here. I picked up a few Rogue bombers that are no longer being made for my collection. I almost picked up a six pack of last year's Anchor OSA, but it was still at full price. I wouldn't even want to know how old some of their imports must be. Just be wary of what you're buying at this place and you should be fine.
From my one and only experience of buying beer here, I wouldn't expect to find even the slightest bit of help in regards to beer knowledge. Don't bother to ask how old certain stock is, etc, because you'll just get a shrug of the shoulders in response. Even the cashier seemed a bit grumpy.
It is quite a shame that this place seemed so bad, because they had a great selection. Not quite as broad as Family Beer, but it seemed like they had a bigger selection of imports as well as some other domestics not found down the road. I did find my Bell's Wheat Love here afterall, so I was happy with that at least.
Worth a stop if you're an Iowan with a thirst for new beer, especially since it is on the way back from Family Beer.
1,609 characters
Van's Wine & Liquor in East Dubuque, IL
Place rating:
3.3
out of
5
with
11
ratings