Dismiss Notice
Extreme Beer Fest:Los Angeles
Join us December 9th in Los Angeles for the ultimate throwdown of craft beer creativity!
Learn more...
Dismiss Notice
Pure Malt Lager
| Gage Roads Brewing Company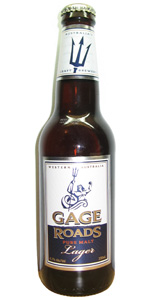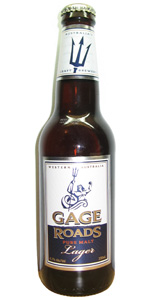 BEER INFO
Brewed by:
Gage Roads Brewing Company
Australia
gageroadsbrewing.com
Style:
American Pale Lager
Alcohol by volume (ABV):
4.70%
Availability:
Year-round
Notes / Commercial Description:
No notes at this time.
Added by Weizenmensch on 02-28-2006
This beer is retired; no longer brewed.
HISTOGRAM
Ratings: 10 | Reviews: 10
Reviews by ohitsbrad:
3.67
/5
rDev
+3.1%
look: 3.5 | smell: 4 | taste: 3.5 | feel: 3 | overall: 4
21 September 2006
Clear golden colour with a medium sized white head and some lacing. Fresh herbal hop aroma. Some slightly sweet and fruity malts underneath. I let this warm up a bit and noticed a sour fruit aroma. Flavour is fresh, grassy and clean. Some fruit and bubblegum like sweetness. Reasonable aftertaste. There's not a lot to distinguish this but it does have a simple natural pleasant flavour. Light body. This is probably one of the best Australian pale lagers around. All-malt and you can tell. I would classify this as a Euro Pale Lager.
555 characters
More User Reviews:
3.9
/5
rDev
+9.6%
look: 4 | smell: 4 | taste: 4 | feel: 3 | overall: 4
Gage Roads Pure Malt Lager. Blue and white label with a picture of Poseidon on it, with the head of the trident on the collar label. Plain brown non-twist top 330mL bottle.
Appearance: Promising. A fairly effervescent beer, the head pours nicely and dissipates slowly, leaving an acceptable amount behind on the liquid surface. Pale amber in colour and moderately cloudy (bottle fermented), leaving behind minimal lacing.
Smell: A rich blend of citrus, earth, green vegetable and possibly a trace of candied sugar. Smells almost like a tripel, but has a favourable pale ale hoppiness.
Taste: Moderately complex, bitter and organic tasting. Bitter hops on the tongue and palate dominate, but unlike many Australian microbrewed pale ales, the bitterness is well-balanced and enjoyable. Not as much citrus as in the aroma, but astringency and earthiness give this a well-rounded finish with a nice aftertaste.
Mouthfeel is thin, and this is distracting. The hop bitterness contrasts with the thin wateriness in the mouth, so this mouthfeel does not serve to improve the drinkability of the beer. Still, it's a minor factor in an otherwise good beer.
Drinkability: Staunch Cooper's supporter though I may be, I think I would prefer to drink a six-pack of this than of Coopers Pale! Blasphemy I know, but I'm happier with this beer than I thought I'd be. Well done Gage Roads.
Notes: One thing I don't understand is - why on earth is this beer called "Pale Malt Lager"? It's clearly a bitter, bottle-conditioned example of the English Pale Ale style! I would be willing to bet that this is a top-fermented ale, and not a lager. I suppose they called it Lager to lure in unsuspecting lager drinkers who were sick of the glut of Pale Ales that have newly arrived in the market (e.g. Crackenback and other mediocre Aussie pale ales like it). Maybe I'm wrong, but it really doesn't look, smell or taste like a lager to me.
Apart from that, I'm glad I found this new beer, at my local bottle shop no less. Vive les Western Australian pale ales!
2,055 characters

4.08
/5
rDev
+14.6%
look: 4 | smell: 3.5 | taste: 4.5 | feel: 4 | overall: 4
Pours a slightly cloudy orangy golden color with a minimal amount of head that fades away rather quickly leaving a thin layer that does manage to lace the glass all the way down. Smells slightly floral and a tiny bit citrusy, but the aroma is very faint. The taste is very malty, a lot more so than I expected from a lager, even an 'all malt lager'. A hint of roast flavor as well. There's also some hoppy bitterness, with some hints of citrus in it. Finishes bitter, but not overly so. Mouthfeel is heavy and creamy, with some tingles on the tip of the tongue. Overall, a very drinkable beer. Fast becoming one of my favorite lagers.
634 characters

3.77
/5
rDev
+5.9%
look: 3.5 | smell: 4 | taste: 3.5 | feel: 4 | overall: 4
I was happy to come back to Perth after 3 years away and see locally brewed beers of this caliber widely available! So much has changed. This is a fresh tasting beer, with a malty backbone, but a subtle pilsner character in that it has a mildly sweet finish. It seems to blend the taste found in the few good aussie lagers (i.e. Cascade/boags) with a soft, fresh quality.
I would like to see this one on tap.
409 characters
3.76
/5
rDev
+5.6%
look: 4 | smell: 3 | taste: 4 | feel: 4 | overall: 4
a surprising find at my local bottle shop. happy to see more growing distribution from the domestic craft brewers. good luck to them.
330ml bottle. no dating. 4.7%abv
and a nice touch under the cap with the images of water malt hops and yeast.
pours a deep golden color with a dense frothy white head. impressive stability. carbonation starts off high and eventually slows, leaving several streams of tiny bubles to do their work.
aroma is subdued with only a bit of malt making an impression. digging (sniffing) a bit deeper shows a light floral hop presence. aroma on the whole is fairly light and ho hum.
taste is full and smooth. very nice. well placed with strong malt presence and light hop bitterness and flavor. all this and its a lager? domestic macros should take note. this is what a lager should taste like.
well done. this is a quality beer only let down by the light aroma. otherwise it would make a great session beer. and the lacking aroma isnt all that much of an issue.
1,003 characters
3.35
/5
rDev
-5.9%
look: 3 | smell: 3 | taste: 3.5 | feel: 3.5 | overall: 3.5
A: Clear golden, good head, good retention with a little lacing. Soft carbonation.
S: Fairly thin, only hints of malt, a little fruits.
T: A little Malty, with some floral citrusy hops & fruits / pears...no lingering bitterness.
M: Medium to heavy...lively carbonation.
D: For a Premium Lager this was one of the more complex & enjoyable (the noble floral favours felt very American Pale Ale-ish)...enough happening on the palate to entice back. Tasty enough!!!
465 characters
2.88
/5
rDev
-19.1%
look: 3 | smell: 2.5 | taste: 3 | feel: 3 | overall: 3
A: Pours a clean golden color with a fizzy head that fades quickly to no real lacing.
S: Aroma of some citrus with some malt sweetness and fresh grain.
T: taste of a bit of citrus and malt sweetness and some grain. Mild bitterness and a clean finish.
F: Fairly light body, a bit crisp and refreshing. Decent balance.
O: Decent beer, good for a few.
356 characters
3.75
/5
rDev
+5.3%
look: 3.5 | smell: 3.5 | taste: 4 | feel: 4 | overall: 3.5
Interesting entries prior to mine.
Did someone suggest bottle-fermented ? Not in my case....the beer is crystal-clear with no sediment.
The maltiness makes me think Dortmunder. Certainly that's the dominant character. I recommend future reviewers parallel this with a DAB.... see what you reckon.
It is a nice drop.... head vanishes quickly.
Nose of pale malts, with some subtle mintiness, which I believe is the Hallertau.
Nice flavour...similar to the aroma, with a medium body, and a lingering malty/bitter aftertaste. A very nice beer.
A very nice lager, in fact.
574 characters
2.64
/5
rDev
-25.8%
look: 3 | smell: 4 | taste: 2 | feel: 2 | overall: 2.5
The beer sounds a bit dodgy (ie the combo of 'pure malt' and 'lager') but tastes ok (just). Light orange with a rusty tinge, looks good, but very poor head retention. Very sweet malty nose, lots of confectionary. Thins out somewhat on the palate; overt sweetness on the nose is not really evident and the beer does unfortunately slip into the trap of becoming a clean larger style in taste that does lack character. Nose promised something pretty special.
461 characters
3.76
/5
rDev
+5.6%
look: 4 | smell: 3 | taste: 4 | feel: 4 | overall: 4
Ah ha.
Between buying this and reviewing this Weizenmensch has found a bottle and reviewed.
I bow to his greater knowledge by labelling this a Pale Ale ,
I admit to being happy with the Lager description.
Whatever it is I thought was pretty nice.
The most appealing thing is the balance .
It has for me a distinctive Euro Lager maltiness initially that ever so smoothly turns into a dry bitter finish There are no rough edges or sudden changes , It is smooth !
In amongst this wonderful transition is an orange /chocolate liquer taste .
It was relatively expensive , which is the greatest deterrant but certainly a beer I would like to drink again ( and again )
670 characters
Pure Malt Lager from Gage Roads Brewing Company
Beer rating:
3.56
out of
5
with
10
ratings