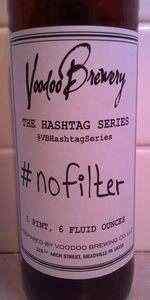 Write a Review
Beer Geek Stats:
| Print Shelf Talker
Style:

ABV:

6.8%

Score:

80

Avg:

3.4

| pDev:

17.94%

Reviews:

10

Ratings:

From:

Avail:

Retired (no longer brewed)

Wants

Gots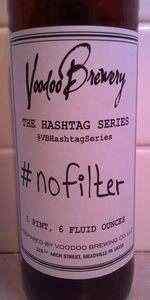 Notes:

Darkmagus82 from Texas
3.61
/5
rDev
+6.2%
look: 3.75 | smell: 4 | taste: 3.5 | feel: 3.25 | overall: 3.5
Served on tap in a chalice glass
Appearance – The beer is served a clear golden orange color with a one finger head of billowy white foam. The head fades rather quickly leaving a light level of foamy lace on the sides of the glass.
Smell – The aroma of the beer big of a sour green apple smell mixed with lots grassy and hay-like smells mixed within. Along with these smells are some wheat and some other sweeter fruit aromas of a peach and apricot smell as well as some yeasty smells and a bit of pepper and lemongrass.
Taste – The taste begins with a bready and somewhat doughy taste mixed with some fruit flavors of tangerine and apricot. A sour apple flavor quickly comes to the tongue as the taste advances, bringing with it a hay-like and funky flavor. More fruit flavors of apricot and some peach come to the tongue toward the middle bringing more sweetness to the brew. At that time the doughy flavors are lost, crisping up the flavor a bit more. At the end, a bit more hay and grass along with the slightest bit of a grassy and earthy hop flavor as well as some lemongrass and pepper come to the tongue, which mix with the rest leaving a wheaty and fruity lightly hopped funky flavor to linger on the tongue.
Mouthfeel – The body of the beer is on the thinner and crisper side with a carbonation level that is on the lower side. A bit more carbonation may have been slightly better for the style and complemented the crispness and funk of the brew slightly better, but even with that said the thinner body did just that, so overall the feel was rather decent.
Overall – A rather nice saison with a good balance of funk, sweet, and malt that creates a very easy drinking style.
May 03, 2014
Evahflow from Pennsylvania
3.96
/5
rDev
+16.5%
look: 3.75 | smell: 4.5 | taste: 3.75 | feel: 4 | overall: 3.75
Poured into a Prairie Teku glass from a 22 oz bottle
A- Hazy Golden amber coloring. fluff off white head that dissipated a little quicker than I would have liked. Not overly carbonated.
S- Smells amazing. Big notes from the yeast, lemon, pepper earthyness, classic saison smells. This is where the beer shines.
T- Again big flavors from the yeast, lots of lemon, other citrus perhaps, little bit of pepper.
M- Good body, maybe a bigger body than most saisons I've had have had. Not as carbonated as I would have liked but this is quenching.
Overall- I liked this beer much more on tap at voodoo. I'm not sure if they didn't get the carbonation they wanted in the bottles. I've had better and I've certainly had worse. This is a very good beer though and they executed it very well. Great beer to drink on a porch in the summer.I hope they make more saisons in the future.
Apr 08, 2014
BlitzShadow from Pennsylvania
3.97
/5
rDev
+16.8%
look: 4 | smell: 3.75 | taste: 4 | feel: 4.25 | overall: 4
Poured from the 22oz bottle to form a tight head atop a cloudy golden base.
The flavors are quite refreshing. Earthy and malty with citrus notes (faint lemon) and a hint of tartness.
The weather is getting warmer and this was a great beer to say good-bye to winter!
Note- Admittedly, I am quite surprised by some of the reviews. I did not experience any off-flavors at all. That is very unfortunate, but I am a little glad that I purchased before reading the reviews because it was well worth it.
Mar 23, 2014

BMMillsy from Florida
3.76
/5
rDev
+10.6%
look: 4.25 | smell: 3.75 | taste: 3.75 | feel: 3.5 | overall: 3.75
Bottle from jbwimer as an extra. Big thanks goes out to him for this awesome box. Pours clear copper with a fluffy one finger white-to-offwhite head. Aroma of barnyard yeast funk, pears and apples, some Belgian spices. Flavor is some nice sweet fruits with a backdrop of funky yeast, grass, and spices that offset the sweet. Medium mouthfeel with high carbonation. This is a solid brew in my book, and is a bit of a Saison and sweet tripel mix. Worth trying for sure.
Mar 20, 2014
WVbeergeek from West Virginia
3.75
/5
rDev
+10.3%
look: 3.75 | smell: 3.75 | taste: 3.75 | feel: 3.75 | overall: 3.75
The hash tag series has been interesting one offs from Matt Allyn and company at Voodoo brewing, I had the #22oztofreedom. An homage to one of my favorite bands Sublime, my buddy and I were about to crack this one and he asked what it was, my reply: I have no idea, but I bet it's a saison. Appears a pale hazed golden amber body with bright white head, fine speckled sporadic lacing. Aromatics bring out Belgian yeast characteristics, lemon peel, a hint of pepper, mild tropical fruit and chalky yeast components. Flavor a bit dead on arrival, and boring. Please voodoo send us some barrel aged beer and barleywines in Pittsburgh, don't ship it all to Philly please!!! Chalky yeast, spicy Belgian yeast, bitter citrus peel, more lemon zest here than orange. Mouthfeel is bit flat on carbonation for this style of beer the Belgians know how to bring the effervescence, bitter dry yeast lingers into a realm of blah. Overall, I've had so many more expressive Saisons, I'm just glad this was 22 ounces for $6.95.
Mar 04, 2014

kevanb from Illinois
2.91
/5
rDev
-14.4%
look: 2 | smell: 3.5 | taste: 2.75 | feel: 3 | overall: 2.75
650ml bottle, no date, poured into a Voodoo Brewery Teku Glass.
Upon opening the crown, there was a noticeable build up of a sludge-like material around the neck, which doesn't look that appetizing. The beer pours a super murkey, hazy and dense tan color, big orange influences with some copper tones. A thick, foamy white head rises up from the beer, sits briefly before receding into nothingness, leaving only a small trace of film behind, and a poor amount of lace, really one of the most unattractive saisons or farmhouse beers I've seen. The aroma is okay, nice barnyard funk, straw, pale grain, lemongrass, wildflower, a bit of fruit and hoppy citrus and the alcohol character is nicely hidden, but it's not the most delicate or complicated saison out there by any stretch. The flavors start well, grain, peppercorn, wildflower, a bit of underlying funk, a distinct sharpness, almost like a bitter hop profile coming through distracts the palate easily. Some grapefruit flavor is definitely present suggesting hops, a bit of banana flavor with some clove is noticeable too and the alcohol stings a bit on the tongue. The big let down is a strong metallic flavor, like a penny in water that is really unpleasant. The body is thick, chewy and assertive, coats the mouth fairly well, but finishes crisply and astringently.
Verdict: A swing and a miss from Voodoo, perhaps too aggressively hopped, perhaps the equipment wasn't quite as sanitary as it could be? Who am I to say, but this just misses the mark in many ways and is one that can safely be skipped.
Mar 02, 2014
Rifugium from North Dakota
3.29
/5
rDev
-3.2%
look: 3.5 | smell: 3.25 | taste: 3.25 | feel: 3.5 | overall: 3.25
Bottle from the Beer Shoppe.
Poured into a Voodoo teku. Burnt orange color, cloudy and opaque, with a small cap of white head that quickly sank to a thin ringlet, minimal lacing. Grainy aroma, sulfur, funky wet grass. The taste was similar, hay, grassy funk, grains, sulfur, hints of pear, peppery spice...more hay. Decent, but not very tasty. I'd consider it perhaps past its prime, but considering the beer just came out recently, I guess that's not necessarily the case. Light-medium body, crisp mouthfeel, lower carbonation, but somewhat metallic and uncomfortable. Not bad, but not something I'd go for again.
Feb 23, 2014
stakem from Pennsylvania
3.67
/5
rDev
+7.9%
look: 4 | smell: 3.75 | taste: 3.5 | feel: 4.25 | overall: 3.5
Thanks to tommyguz for hooking me up with this. Many thanks my friend! Bomber poured into a matching 22oz voodoo snifter. The brew appears a hazy copper with lighter yellow around the edges. A white finger rests atop and fades leaving stringy patches of lace on the glass.
The aroma is fruity like pear/apple with a fresh cracked pepper aspect. Some straw-like grain is also present before the onset of a slight touch of sulfur and herbal hops. It is not the best smelling saison, but it conforms to the style.
The flavor includes notes of crushed black pepper upfront along with mild clove overtop a grain base that seems like straw. It is earthen with a touch of herbal bitterness and a fruit quality like pear/apple skins. As it warms up, a bit of phenolics tasting like plastic/rubber come out.
This is a light bodied brew with a modest amount of cabonation. Quite dry, crisp and easy drinking. Complex enough to be interesting throughout the experience. But nothing bad about this brew, just not my favorite in the style.
After the fact remarks. Reading other reviews on this beer prove interesting. My experience was very unlike the others. I am excited to hold off on opening my other bottle and see how it developes. It seems this beer has already been progressing nicely based on the first couple of reviews (unless there is bottle variation?) Regardless, I was excited to see Voodoo experiment with a saison, no regrets, would buy again.
Jan 08, 2014
DrDemento456 from Pennsylvania
3.58
/5
rDev
+5.3%
look: 3.75 | smell: 3.75 | taste: 3.5 | feel: 3.5 | overall: 3.5
Never seen Voodoo do a Saison before so I was interested enough to put down 7 bucks for the bomber.
A - Somewhat dark hazy yellow with a 1/4 inch of soapy head. Lacing is pretty nice.
S - Well I didn't get much funk maybe basic Belgium yeasts and some bread. Huh not much spicing either. I sip.
T - Not very good it has a sort of herbal medicinal hard water taste I couldn't get passed until half the bottle when it killed my taste buds a bit. Not really close to the style it had no peppery bite, or any coriander, or any lemon. Maybe a touch of funky yeast but mostly just muddled not even sweet and fruity yeasts and some herbal hops.
M - Even though its listed as a "session saison this beer drinks a touch over a medium to even a heavy body. Kind of a chore to finish.
Overall I guess not every experimental beer is to succeed. I kind of wish this was a 12oz format so I wouldn't have wasted so much on it . In a way I kind of wish they done more with it like adding some fruit I love some cherries or even added some sweet tea. This is not worth the buy pass.
Jan 06, 2014
RblWthACoz from Pennsylvania
2.61
/5
rDev
-23.2%
look: 3 | smell: 2.5 | taste: 2.75 | feel: 3.25 | overall: 2
Stumbled across this and picked it up. Honestly, when I see a saison out of the U.S. anymore, it gives me pause. Hopefully this brings what I am looking for.
And...it isn't. This is not a saison. Not a saison at all. I am so tired of spending money on generic Belgian ales that are labeled as saisons. This is a soapy mess with too much sweetness. Seriously. Where does it say that saisons taste like soap? Someone show me.
This conforms to no guidelines for the style at all. Maybe you could say it is fruity, but it's not good. There is no funk. No earthyness. It's just another of the homebrew level of beers being passed off as saisons.
This is really frustrating and unpleasant and I would like my money back. Maybe I'd use it to go get some Fantôme. And if I did, I would gather all the beer-ers around to come get a taste of what a saison is supposed to taste like.
Jan 06, 2014
#nofilter from Voodoo Brewery
Beer rating:
80
out of
100
with
55
ratings