Hy-Vee Wine & Spirits - Rochester #3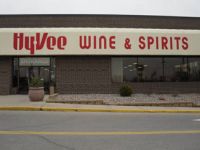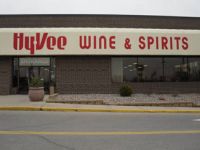 Store
1315 6th St NW
Rochester
,
Minnesota
, 55901-1824
United States
(507) 285-0848 |
map
hy-vee.com
Notes:
4.68
/5
rDev
+18.5%
vibe: 4.75 | quality: 4.75 | service: 4.5 | selection: 4.75
I shop here on the reqular for the fact that they seem to always have THE new beer to try. They have the best craft section in town hands down. They also have the freshest selection, and all the beer is cold. The staff is pretty in the know also and you have a question they couldnt aswere they go and get the store manager who seems to know alot about future release items and current items they carry. BA'rs this is the BEST place to get beer in rochester.
458 characters
4.67
/5
rDev
+18.2%
vibe: 4.75 | quality: 4.5 | service: 4.75 | selection: 4.75
This Hy-Vee is great. The manager takes care in knowing what his customers need and he works hard to ensure they have the selection to satisfy customers.
In particular, I'm partial to craft beer and American Whiskey. They always have a top notch selection of both and will work hard to get what you ask for if they happen to not have it. Convenient location next to Hy-Vee Barlow at Civic Center Drive. I highly recommend this store to all BA's!
448 characters

3.59
/5
rDev
-9.1%
vibe: 4 | quality: 4 | service: 3.5 | selection: 3
They've got a wall along the right as you walk in dedicated to beer. The selection is hit or miss for me, depending on what you want. They've got a decent selection of 750/22oz bottles, but are lacking some 6pks they should have.
Service has been fine for me, haven't asked for help too much as it's pretty easy to navigate. They usually offer help though, so that's nice. I think the store is pretty solid, and it would be a fine store to shop at if you lived near it. Prices are reasonable for Rochester, so I'd recommend checking them out at least to see if they have what you want.
587 characters

4.3
/5
rDev
+8.9%
Went here while my fiance was getting her wedding dress fitted at Mestads. Boy was I surprised. They have a whole wall of craft, including a small selection of singles. They had most of what was available in MN that could be kept fresh, including Oberon mini kegs for 17 bucks. The staff was friendly and when I said I was just killing time and explained my situation, they didn't bother me any more at all. When I did have questions, they were knowledgeable and admitted when they didn't know something. They even separated the independent craft from the corporate craft. very commendable. A place I definitely plan to go back to.
631 characters

3.4
/5
rDev
-13.9%
Honetly, I went to this place to see what it was all about and to get a few beers in a mixed sixer to do reviews. Their selection is no better than anywhere else in town, nowhere near as good as Andy's Crossroads or Apollo Best Buy, but you can make your own sixer for $9.99 (looks like the price went up a buck since the last reviews.) I suppose it's nice that all their beers are kept cold, but the mixed six selection is lacking and nothing special unless you're new to beer and want to try several different things. Prices are very reasonable and seem to be about a half dollar cheaper than other liquor stores in Rochester. Not a bad place, but highly doubt I'll be back unless I really feel the urge to review new beers that I know won't be very good.
757 characters

3.55
/5
rDev
-10.1%
I went into Hyvee on a Friday morning so it wasn't exactly jumping. They have a nice setup up for their beer. Think produce aisle at the grocery store. All of the beer is kept cold in that fashion. They have a mix 6 section as well, also cold. The pricing is a flat 1.99 for a single and something like 8.99 for a 6 pack. Unfortunately there wasn't any bottles that piqued my interest. They have a decent selection otherwise with many mixed packs, surly, and a few belgains. I probably won't stop in again unless I'm in Rochester and am needing cold beer that I couldn't get at Andys or Apollo.
594 characters
3.7
/5
rDev
-6.3%
this is a nice store very clean and inviting. i noticed when i walked in however that this store was mainly a wine store. about 75% of the store is dedicated to wine. with a sign above each aisle indicating the country of origin for the wine. They have a walk in cooler but there wasnt any rare finds in there, mainly there so they can stock the macro cooler (there are some micros in there too but mainly macro). The place that really sets this store apart is the great selection in a long cooler full of only micros. all of the beer you get there is cold which is very nice.
576 characters

3.9
/5
rDev
-1.3%
Hy-Vee Wine and Spirits is the second best beer store in the Rochester area, behind Apollo Wine and Spirits. The selection isn't phenomenal, but is good enough that every BA should be able to find something worth drinking. They don't carry the rare stuff that Apollo does. However, Apollo tends not to carry a lot of offerings from some of the more mainstream craft breweries (Samuel Adams, Goose Island, and Boulevard, ect.), while Hy-Vee Wine and Spirits does. The service is what I would expect from Hy-Vee: friendly but without any knowledge of the product. Quality is a bit questionable as there were a couple summer seasonals that sat in the cooler all winter. That, and the fact that I have never seen anyone else even looking at the craft beer section of the store, leads me to believe they don't have a fast turnover of product. So it might be wise to go out of the way to check the expiration date on whatever you wish to purchase.
---
Update: 3-11-08
Hy-Vee Wine and Spirits has undergone a complete makeover since my first review was writen. The beer selection seems to have expanded a little bit with a large selection of American Micros, and quality imports. They have a moderate, but nice selection of Belgian sinlges. They also have a make your own six pack for $8.99, which is cheaper than anywhere else in town. The thing I like best about this store is that all the beer is in one of those coolers you would find milk in at the grocery store. Other stores in town might have a larger, more exotic selection on there warm shelves, but I find myself coming here fairly often when I get a craving for something and want it cold.
1,645 characters
Hy-Vee Wine & Spirits - Rochester #3 in Rochester, MN
Place rating:
3.95
out of
5
with
10
ratings