BJ's Restaurant & Brewhouse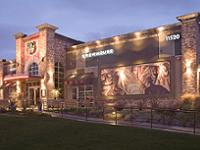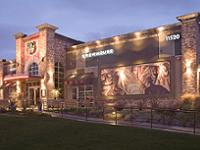 Bar, Eatery, Beer-to-go
11520 4th St
Rancho Cucamonga
,
California
, 91730-6099
United States
(909) 581-6750 |
map
bjsrestaurants.com
Notes:
Recent ratings and reviews.
Reviewed by joecast from Australia
3.88
/5
rDev
-4.9%
vibe: 4 | quality: 4 | service: 4 | selection: 3.5 | food: 4
Updating an old review. Went for lunch this time during a weekday.

Quite crowded but we were seated after a short wait. Service was quick and attentive. Lots of tvs but not too much background noise.

Beer was quite nice. Had the red and brown ales and both were tasty and well made. Both were easy on the hops so if you're after a malty beer they were great.

Had the chicken sandwich and it was nice. Im no dieter but I like how they list calories by each meal in the menu. Really happy with the avocado, it was tasty and looked fresh. Fries were good too.

Prices were good especially for the house beers. Also surprised by the non BJs beers available, chimay, stone and some others.

--- from 2007 ---
nice interior. seemingly more upscale than the average bj's, maybe just cause its fairly new. wide open feeling about the place, but it was early so not so full.

had a seat at the bar. the server was quick and handed me a sample of the seasonal (maibock) when i asked what was on. tried that and asked for a pale. the pale was very good, balanced, and went quickly. had to wait a bit for another server to get a refill. tried the porter on nitro. it was even better than the pale!

on tap they had the usual stuff, plus the maibock and a cider. guests were sn summerfest, guinness, another cider, and a lambic. didnt see anything in bottles though i wasnt too interested in that.

one note i almost forgot about. the main (and only?) entrance is up front off the main road. parking. however, is located around back so make sure you walk around the west side of the building as you cant go all the way around the east. avoid the pita off walking half way around, then having to turn back.
on a positive note, its a nice place to kill a few hours while your non-beer-drinking-shopping-loving-partner is at ontario mills giving the credit card a work out.
Apr 14, 2011
Reviewed by terrapinchris from California
3.83
/5
rDev
-6.1%
vibe: 3.5 | quality: 4 | service: 3.5 | selection: 4 | food: 4
Bj's is becoming a fairly common chain in southern California, and while small criticism's can be made, they've definitely earned their success. The atmosphere is fun and upbeat, and generally devoid of any of the snobbery one might encounter at a more upscale bar. Definitely a pub vibe. We went on a Saturday night, but I think it would be more pleasant on a weeknight, when the crowd isn't as large.

The interior is actually quite tasteful, with lights kept relatively low. The dining room is spacious, and you can easily find an isolated booth in the back corners if you're not in the mood for the pub atmosphere. The server' seemed to fit the model for these types of establishments: polite, friendly, and scant knowledge of the alcohol they serve. They have their own line of brew on draft, with a few other micro's and some bottled belgian's.

The pizza's are universally delicious, the sandwiches, pastas, and salads are all enormous, and the appetizers are wonderful, if generic.

The pale ale is suitable, but a comparatively bland example of the style. Sierra Nevada would have been a better choice.

I had the spinach/artichoke pizza, which comes out deep-dish style, with cheese melting everywhere. Only finished two slices, simply because of how filling it is.

I followed dinner with an imperial stout...unlike the pale ale, an excellent example of the style. The alcohol is definitely big in this one, but so are all of the other flavors, which include espresso, hazelnuts, semi-sweet chocolate, and a distinct hoppy bite. Incredibly smooth and drinkable for such a huge beer.
Dec 19, 2007

Reviewed by Franchise from Oregon
4.33
/5
rDev
+6.1%
vibe: 4 | quality: 4.5 | service: 4.5 | selection: 4 | food: 4.5
I was out in Ontario, CA for business and a couple nights ago I went to the BJ's in West Covina so I had high expectations for this location. As I walked in this place was packed it was about 6pm and the place was jumping. I took a seat at the bar and got settled in for a few beers and food before I went home. The bar set up is completely different than the West Covina BJ's it has a much smaller bar area and the seating is somewhat limited. As I sat at the bar the server asked my name and gave me his and was great.

The offering at this BJ's does not include a cask but the "regulars" were all on tap with a few seasonals that differed from the West Covina which is great so you can try out a few of there seasonals with out repeating. This BJ's had an Oatmeal Stout, Maibock, and an IPA. I order the Maibock which was fantastic, along with the oatmeal stout, and finished with the IPA.

The food again was great, I actually got some free pizza while I waited due to a mistake in the order so that was a plus ;-) again this just solidifies my love for this franchise and one day I hope to get a few great Brewpubs closer to my area (John Harvards, Rock Bottom, I'm talking to you) or maybe even BJ's could make its way to the east coast!
Apr 29, 2007
Reviewed by koolchas from California
4.13
/5
rDev
+1.2%
vibe: 3.5 | quality: 4 | service: 4 | selection: 4.5 | food: 4.5
after a disappointing experience at the brea bj's (our waitress was terrible had no knowledge of beer, selection of beer was limited with no special rotation and we had to get bottles), i gave the bj's in rancho a try with the family (since we did like the food).

i was glad i went in! arrived on a saturday shy of 5pm. the place was starting to get busy. there was a 15 min. wait to be seated. during that time, i went over to the bar to see what the pour selection was. bartenders immediately ask me if i wanted something but, i was just looking for what to order when seated. i was happy to see that had their belgian style grand cru available. the bartender gave me a sample which was very cool!

after being seating, we were immediately serviced. i orderd a grand cru and my girl ordered a frambroise. being a fan of belgians, the grand cru did not "wow" me but, it was good.

i just enjoy the simple food here. this is the first time pizza was not ordered. i ordered a open face chili burger (the chili is cooked with their pirana ale) and my girl ordered a bj's burger. i was very impressed by the size ... pretty damn close to claim jumper portions if aware that restaurant. near the end of dinner i got a pirana ale which i enjoyed very much. so stuffed that we had to pass on the pizzokie!

this place is family friendly. a bit loud when busy but, this is typical of most so-cal chain restaurants. i have a 7 year old so, some places have to be kid friendly. i prefer to take my kid here vs. yard house for example since the food selections are better for children.

as with most so-cal places, try to arrive early for dinner. when we left at shy of 6pm, there were probably 30 people crowded in the front. i am sure the wait to be seated was an hour.

bj's is a repeat visit spot for me. the beer prices (for theirs) are very cheap. food prices are very reasonable too. i would never do a bottle beer (which we did in brea) again ... not worth it when their pints are under $4. the grand cru was $5.50 and frambrosie was $7.50 on tap. doubt we'll do these again since we always have bottles at home. but, for the pints, that a very good price.
i am glad to hear that one is coming to chino hills in 2008.

cheers.
Jan 26, 2007

Reviewed by MiScusi from California
4.25
/5
rDev
+4.2%
vibe: 4.5 | quality: 4.5 | service: 4 | selection: 4 | food: 4.5
This is located just across from the Ontario Mills Mall. Unfortunately it doesn't brew it's beer on site, it's probably shipped from West Covina. Oh well, it still tasted plenty fresh to me. This location is a tad smaller than the West Covina location, but its as lively. As most people have said about other BJ's restaurants, if you are going for a night of quiet, don't go here. This is a place to socialize and have a good time.

As for food, i've never had anything other than the pizza, and the deep dish pizza is a must get, and the beer is all fantastic. The Pirhana pale ale is in my opinion their best, but they make a very good Porter and Stout. They also have some bottled beers, most notably I saw Chimay and had a Duvel.

I have found the serivce good, no complaints. If you sit in the bar area you'll never have trouble getting a hold of a waiter.

Lastly, the food and drinks are not expensive for a place like this. And there is a happy hour usually from 3ish to 6ish where pints are only a couple bucks, and you can get personal pizzas and other appetizers for 1/2 price.
Jun 14, 2006
BJ's Restaurant & Brewhouse in Rancho Cucamonga, CA
Place rating:
4.08
out of
5
with
8
ratings