the lounge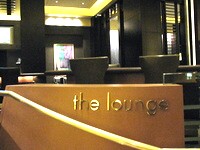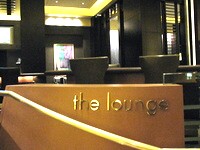 Bar, Eatery, Beer-to-go
3950 Las Vegas Boulevard S
Las Vegas
,
Nevada
, 89119-1005
United States
(877) 632-7800 |
map
mandalaybay.com
Notes: Located in THEhotel at Mandalay Bay.
Reviews by DrJay:
DrJay from Texas
3.01
/5
rDev
-21%
vibe: 4 | quality: 3.5 | service: 3 | selection: 2
I stopped in while killing time waiting for my flight, based on other reviews on BA. I have to say I was a bit disappointed. The atmosphere was decent, as mentioned by others. It was pretty much dead while I was there, which didn't bother me a bit. I grabbed a seat at the bar and was immediately helped by a bartender that seemed pretty inexperienced, but he was cheerful if not overly helpful. A second bartender kept trying to get me to try the new fancy vodka that they just stocked. Beyond standard macro offerings, there were about 12 bottles worth considering, hence the low selection score. They did have Duvel, Chimay Blue, Anchor Steam, Sam Smith Pale, Guinness, among a few others, so it was possible to find something worth drinking, but not enough of a selection to keep you interested for long. There are other options very close by (Burger Bar and Ri Ra) that have better selections.
Oct 23, 2011
More User Reviews:
paulyrimz from Nevada
3.96
/5
rDev
+3.9%
vibe: 3.5 | quality: 4.5 | service: 3.5 | selection: 4
There is some pretty good beer here at a random bar on the strip. If you are heading to the club Mix at The Hotel at Mandalay Bay, head to this bar to pregame or just blow off Mix all together. I split a 750 mL bottle of Duvel with my buddy for under $10. Paying around $5 bucks for a glass and a half of good beer on The Strip doesn't happen too often, so if you're in the area by all means stop by. It looks like a typical cocktail lounge found in any Strip casino lobby, but their selection touched on by various others is hard to beat. All in bottles but worth checking out if you find yourself on the south-end of the strip.
May 19, 2007
atigerlife from Hawaii
4.09
/5
rDev
+7.3%
vibe: 4.5 | quality: 4.5 | service: 3.5 | selection: 4
I dropped by at 11:00 a.m. on a Friday, so not exactly peak hours. But what the heck...
Definitely "swank." I reallly like the look and atmosphere. Upscale. Dark wood everywhere, very classy.
It is open to the people traffic, but it is deep enough if you want to get away from the hustle and bustle going on. But, it isn't quiet due to the crowds going by.
Decent size bar, couple of pool table, TV's. Lots of table around. The best part....the chairs. Sink into these large, leather chairs and you don't want to leave. Amazing. Obviously spent huge bucks to make the seating comfortable.
Service was hard to gauge. I went to the bar to get my drinks since there wasn't anyone serving the tables. Bar service was fine.
Beer: A decent selection that is organized by country on the menu. Here is most of it: Chmay red/blue [$8], Duvel, Rocheford [$12], lindeman's framboise, Newcastle brown, Sam Smith's pale ale & Otameal stout, Kronenbourge [$8], Spten hef, Schoenram, Asahi, Cooper dark [$6], Fat tire, Anchor steam, SN Pale ale.
If you are in the area, definitely worth stopping by and sitting in those wonderful chairs and sipping a decent brew. Relaxing [if you ignore the people traffic].
Oct 12, 2006
RedChrome from Connecticut
4.2
/5
rDev
+10.2%
vibe: 4.5 | quality: 4 | service: 4.5 | selection: 4
Located just off the main lobby of Madalay Bay's all suite sister resort. This bar may not stick out as the easiest place to get a drink if you are on the beaten path. However, as often is the case, off the beaten path is where the best gems hide.
The dark rich color scheme with accent colors of cream make for a nice looking lounge. Small bar with a scattered few tables. Billards room in back has two billards tables. I recommend sitting at the bar. Aside from better service, the bar stools are the most comfortable I have ever sat in. From the bar, you can see two glass door coolers with some very nice craft beers. Two Samuel Smith selections, Chimay, Fat Tire, Spaten Hefe, even Framboise raspberry lambic. They also have the traditional macro stuff, but have enough respect to keep it behind solid color black doors.
Service at the bar is excellent. Unless it is a break, there are generally two bartenders at work. Considering the bar seat about 14 at the bar and only 50 more when full, it makes for quick drink service. The staff is also attentive to other needs, will engage you in conversation if you are looking for it, and will gladly change the channel to whatever you care to ask for.
Perfect place for a drink in beer and non beer drinkers mixed company. May be a little more pricey then your bar back home, but in Vegas, it is average. Just remember it could be worse...Cristal here runs $711.00 a bottle.
Jun 23, 2006
the lounge in Las Vegas, NV
Place rating:
3.81
out of
5
with
4
ratings