Dismiss Notice
McG's Irish Pub & Grill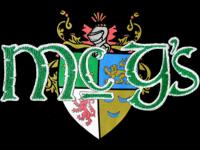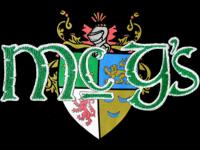 PLACE INFO
Type:
Bar, Eatery
21356 Devonshire St
Chatsworth
,
California
, 91311
United States
(818) 734-7056 |
map
mcgspub.com
Notes:
No notes at this time.
Added by DrewBeechum on 07-05-2006
PLACE STATS
Reviews:

9

Ratings:

pDev:

7.23%
HISTOGRAM
Ratings: 13 | Reviews: 9

3.63
/5
rDev
-9.5%
vibe: 3.75 | quality: 3.75 | service: 3.5 | selection: 3.5 | food: 3.75
3.88
/5
rDev
-3.2%
vibe: 3 | quality: 4 | service: 4 | selection: 4
This spot is kind of a dim, depressing place inside, but they do have a good selection of beer. Quality was good, but the beer did come out slightly warm. Service is good.
171 characters
4.58
/5
rDev
+14.2%
vibe: 3.75 | quality: 4 | service: 5 | selection: 5 | food: 5
wouldn't think this place would have sick beers but they do
59 characters
4.2
/5
rDev
+4.7%
vibe: 4.25 | quality: 3.5 | service: 5 | selection: 4.5 | food: 3.5

3.8
/5
rDev
-5.2%
vibe: 3.5 | quality: 3.5 | service: 4 | selection: 4 | food: 4
Been to McG's a few times now, and I've said this to them before, and I will say it again...chalkboard! They do have a beer menu, but their typical response is "well it has not been updated in a while", which I can understand with so many rotating taps, but that's just more reason why a large chalk board is the way to go, since it's much easier to update, and more cost effective. The little ones they use for specials and new taps does not cut it. At their sister site, the Daily Pint, all of the taps are listed. It's not easy to read all the taps handles in there, and I don't want to impose on the staff to recite all their whole tap list since they have over 30-40+.
The food is good, much better than anything you would expect in a Pub. Ton's of proper glassware, (goblets, tulips, flutes, imperial pints, etc) the staff is beer knowledgeable, and they all seem to like to work there.
I will say it is a welcome spot in the SFV, we need more of them, and McG's is a solid Pub, and I will continue to frequent it from time to time, but, it could be a GREAT pub, just like the Daily pint.
1,096 characters

3.88
/5
rDev
-3.2%
vibe: 3 | quality: 4 | service: 4 | selection: 4
Not that I won't go back here, I visit frequently enough. It may just be the time when I visit, I don't know, but every time I am in there I feel like a bar fight is ready to erupt. There always seems to be three or four drunken people near the pool table and juke box swearing, raising their voice, swinging their sticks, and just being a group of "valley tools."
It also seems as if the bartender is there all alone. I asked once on a previous visit if there was anyone to help her, and she said, "yea, there is a cook here too." I don't really think you and a cook are going to be able to handle anything in here should a fight break out, just my thoughts.
The beer selection is vast but there is not a list and it just seems like the taps are so hard to see buried in the back in the sea of bottles, glasses, and whatever else is stacked back there. Maybe it's my bad vision. It also seems like many of the beers do not pour real well. Many times I have seen a half glass of foam and the bartender struggling to make my pour presentable.
I have not had the food myself, but my sister had wings and said they were good.
For the northern part of the valley it's not too bad, but don't hang out here if swearing, drunken, pool players offend you.
1,252 characters
4.03
/5
rDev
+0.5%
vibe: 3.5 | quality: 4 | service: 5 | selection: 3.5 | food: 3.5
Visited in the mid afternoon on Saturday, July 19th, 2008.
Bigger and nicer than expected, McG's has a good selection of drafts (but not as good as its sister pub, Santa Monica's Daily Pint) and space for two casks. Only one was available during my visit, but the Stone Smoked Porter with American Oak that my friend ordered was certainly worthwhile.
I had a Rogue XX Anniversary IPA. There was also a Young's Double Chocolate Stout on draft consumed by my friend and I finished off a draft Hobgoblin in short order.
The bottle list is impressive enough, but I have to admit I rarely order bottles in a bar. If I want a bottle of beer, I'll buy it at a store and drink it at home.
My friend and I both ordered corned beef sandwiches with fries. They were better than many we have had.
The service was excellent, with a hot, friendly bartender named Samantha taking the time to talk to us at length about beer.
The place was nearly empty, save for some quite drunk and loud (but fairly well-behaved) Coors drinking fellows in their 50's playing pool and playing... interesting choices on the jukebox. They have live bands playing covers on weekend nights. Samantha told us that the crowd later in the evening consisted about 50/50 of college kids and older couples.
Overall, it's the best place I've found yet in the San Fernando Valley to have a beer, though it's not worth the drive if The Daily Pint, Verdugo Bar or Lucky Baldwin's is closer to you.
1,459 characters
4
/5
rDev
-0.2%
vibe: 4 | quality: 4 | service: 4 | selection: 4
McG's is a solid locale this far north in the SF valley, hell, it's solid for anywhere in the SFV. I just recently went up there for a cask of dry hopped Ruination that was just awesome and I would hope that casks will become a regular part of the selection here. As mentioned, this place is under the same ownership as the Daily Pint and has what I would deem an above average selection of taps and a well above average bottle list. Notables at the time in terms of taps were Houblon Chouffe Dobbelen IPA Tripel and Anderson Valley Oatmeal Stout among 30+ others. Huge liquor selection as well with what seemed to be very reasonable prices for the pours being handed out.
The atmosphere was mellow with a great juke box selection, pool, darts, etc. Certainly something to do if you are so inclined. Service was spot on with Phil minding the taps and always at the ready. Overall this is a good place to sit back on a weekday night and have a couple of good pints with a couple of good friends.
995 characters
4.03
/5
rDev
+0.5%
vibe: 3 | quality: 4 | service: 4.5 | selection: 4 | food: 4
Man, does the valley need more places like this! As far as atmosphere is concerned, there's not much to look at. Just a big, dopey sports bar with too many TV's. Very nice selection, way better than average for a pub in LA. A respectable number of Belgians in the bottle, and over thirty beers on tap. Most of these are micros, including AV's Boont and Barney Flats, Stone IPA, Firestone Double Barrel, and lots more. A lot of beers that are easy to find, but not so easy to find on tap. I ordered some wings, which were better than expected. Service was great, but I can't give it a 5 because I was the only customer in the building.
634 characters

3.78
/5
rDev
-5.7%
vibe: 4 | quality: 4 | service: 4 | selection: 3.5 | food: 3
Located in the upper San Fernando Valley, right in the heart of Porn Film Hollywood, Chatsworth.
Owned by the same parties that own the Daily Pint in Santa Monica, McG's is a former nightclub that's been converted into sizable pub. Very large and very dark space with Mexican plaster accents everywhere. Never been here with a crowd that would make this place seem crowded. And the place is dark enough to need a flashlight.
Taps are varied, if unadventurous, focusing on the mainstays of bigger companies. Clearly a line of taps belongs to Interbrew products, another to Firestone Walker, etc. Nevertheless, a good selection that will keep you with something in your glass. Very nice selection of bottled beers including some fun ones like Twisted Thistle from Belhaven.
Food is okay here. Some plates have arrived cold and it is a lot of fried food for the soul. The specialties of the house are always a bit dodgy on availability.
At the end of the day, this is a good place to go have a relaxed pint with friends, throw some darts without feeling too overwhelmed. Particularly this far North in the Valley. It'll be interesting to see how McG's develops over time. Hopefully the taps will spin into more interesting variations and the bottle list will continue to have fun items on board.
1,308 characters
4.65
/5
rDev
+16%
vibe: 4 | quality: 4.5 | service: 5 | selection: 5 | food: 4
A wonderful place in the northern San Fernando Valley. While it identifies itself as an "Irish"pub, it is much more. It has a full and well stocked bar, including an impressive list of top shelf tequilas, rums, and single malt wiskeys.
The food is mostly fried pub-grub along with bangers and mash, shepard's pie, etc. It is well priced and usually of good quality. The bar maids are young and pretty, and very friendly.
The beer selection includes 35 on tap from American micros, Belgium, English/Irish and German. There are about another 40 bottles. Some selection include Belhaven, Chimay (red, white & blue), Leffe, DeuS, and Rochford.
647 characters
3.95
/5
rDev
-1.5%
vibe: 4 | quality: 4 | service: 3 | selection: 5 | food: 3.5
McG's is a great new pub in Chatsworth (northwest San Fernando Valley). They took over an allegedly dismal night club sandwiched between a karate studio and a head shop, and after extensive renovations opened around St. Patrick's Day 2006. They're perfecting their menu of decent and reasonably priced pubgrub (fish 'n chips, burgers, and the like) and have plenty of dark nooks and crannies to relax in. While the decor is not totally authentic, it is modestly subdued, and there's enough of a Celtic flavor to do the job. The pool tables, darts, and widescreen TV sometimes lead to part of the place taking on a bit of sports-bar atmosphere, but the selection is more than enough to compensate.
On that note, on to the important matters. In addition to an impressive variety of bourbon, scotch, vodka and tequila, McG's boasts an incredible selection of brews. At my last count, they offered over 100 different bottles, with a fine array of German, Belgian, British, and American craft brews represented. They're currently running about 30-35 beers on tap, and we're not just talking Stella, Guinness, and New Castle (although they have those too.) Among others, they're currently pouring selections from Anderson Valley, Chimay, Affligem, Wychwood and Black Sheep. Their bar is rather short, but like I said, there are plenty of padded benches and long wooden tables to enjoy. In all, McG's fills a niche desperately lacking in the San Fernando Valley, and does it with aplomb.
1,484 characters
McG's Irish Pub & Grill in Chatsworth, CA
Place rating:
4.01
out of
5
with
13
ratings