Mick Duff's Brewing Company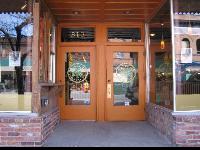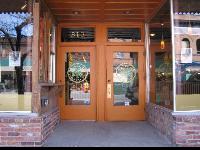 Brewery, Bar, Eatery, Beer-to-go
312 N 1st Ave
Sandpoint
,
Idaho
, 83864-1404
United States
(208) 255-4351 |
map
mickduffs.com
Notes:
Reviews by dtivp:

dtivp from Pennsylvania
4.18
/5
rDev
+4.2%
vibe: 4.5 | quality: 4 | service: 4.5 | selection: 4 | food: 4
Drove to SandPoint from Couer d Alene, so my better half could visit Cold Water Creek's flagship store( I've seen bigger mall stores). Thank god for MickDuff's, it salvaged the trip.
MickDuff's is a very nice brewery and pub located on a very quaint main street. Medium sized open area with the brew works up front, nice sized bar on the left with tables down the center and booths along the wall to the right. The atmosphere is typical brewpub decor, with a few flat screens strategically located to enjoy various sporting events.
A very
good selection of on site brewed beers, about 10 taps with a few guest selections in bottles. The service was excellent, very friendly, prompt, great beer knowledge and made you feel right at home. The brewer and his staff was also very friendly and open and enjoyed talking beer.
Menu was nice with good reasonably priced selections. Highly recommend the thick cut calamari.
Overall we had a great experience, highly recommend you stop in, it is the highlight of Sandpoint in the summer.p
Oct 05, 2011
More User Reviews:
UWDAWG from Washington
3.93
/5
rDev
-2%
vibe: 3.75 | quality: 3.75 | service: 3.5 | selection: 4.5 | food: 4.25
Jul 02, 2018

ThePaleRider from California
3.86
/5
rDev
-3.7%
vibe: 4 | quality: 3.5 | service: 4 | selection: 4.25 | food: 3.5
Feb 25, 2015

EmptyPockets from Illinois
3
/5
rDev
-25.2%
Prices very fair
Establishment very clean
Great customer service
Beers were average
Sep 03, 2014
Voonder from Canada
4.18
/5
rDev
+4.2%
vibe: 4 | quality: 4 | service: 4 | selection: 4.5 | food: 4.5
Well, it wasn't as easy to find as I would have thought, mostly because the address on BA is wrong - its 1st ave not the 1st street as it stated here.
But I am glad we did find that place, it's great! It is family friendly pub, lots (i mean lots) of kids, friendly service, great selection of brews.
I had Irish Bitter which was really good, but I'm not sure why it was called Irish as it was closer to IPA style of beer. I enjoyed it though. Second one was porter and it was pretty good as well.
Food was good, decent selection, great quality - my steak was great and done as I asked (which doesn't happen that often I have to admit).
They also have a nice selection of t-shirts and they do sell growlers of course. Everything was priced great. We are not used to 3.50 for a pint here in Canada.
I would definitely revisit this place.
Aug 01, 2010

BigBry from Canada
4
/5
rDev
-0.2%
vibe: 4 | quality: 4 | service: 4 | selection: 4 | food: 4
We did a family trip through northern Idaho and Washington, and this was the first stop on the trip. Travelling with a 14 yr old, so needed a place for lunch that allowed minors and had a beer for me.
Easy to find location (not that "downtown" Sandpoint is difficult to navigate), with ample street parking. Pretty typical 'bar' look and welcoming feel - tv's with sports, a large chalk board beer menu. The brewing tanks are open in the front of the restaurant, but nothing happening while we were there.
The menu is standard brewpub fare. I had a very good Western Stack burger (with onion rings, cheddar, BBQ sauce), BLTA, Sesame Ginger salad. All the food was tasty, with the hilight being the gorganzola fries. Large serving sizes, had trouble finishing everything.
7 taps with a nice range of beer styles, plus 2 guest taps. I went with the Knot Tree, a well made porter. Their home made Root Beer was also very good.
The service was prompt and friendly.
Good value/prices - $3.50 and $4.00 per pint and $2.50 for Happy Hour.
Behind the bar were lots of hanging glasses (they must have a Mug Club), also sell growlers, and Lake Paddler Pale in 22 oz bottles.
So good, we stopped here on our way back as well! A nice pit stop if you are going through the area.
May 28, 2010
bigkingken from North Carolina
3.95
/5
rDev
-1.5%
vibe: 4.5 | quality: 4.5 | service: 3.5 | selection: 3.5 | food: 4
Located in "downtown" Sandpoint, Idaho, a small, quiet mountain lake community that's about as close as they come to Canada. The restaurant is on Main Street and has a wooden sign hanging down in front of their small patio seating area. The interior is one large rectangle with wooden poles supporting arches supporting the roof in a long line in front of the bar.
There are three televisions for watching sports, seating for about 100 and the entire wall behind the bar is a giant chalk board. It feels like a neighborhood bar, but a very nice one. It pulls off the clean-cut, local brewpub feel just about as well as anywhere I've ever been.
The menu is pretty standard brewpub fare. They seem to specialize in burgers, as you can choose from regular beef, a half pound of kobe beef, a six-ounce chicken breast, black bean burger or portabella mushroom cap.
The choices of toppings are pretty standard. They also feature a garlic gorgonzola cheese in many of their dishes. For example, typical, seasoned waffle fries are spruced up with the cheese's addition. I thoroughly enjoyed my lunch.
All of their beers are very, very solid. I would gladly order every single one again. That being said, nothing really jumped up and screamed, "Drink me again!" But after a flight, I chose the Pale Ale as my favorite.
In detail:
Light - nearly translucent in color, thin foam around edge, surprisingly crisp and refreshing. Cross between a Pils like a Becks and a quality American light lager. I'd order it again, believe it or not.
Blonde - hoppy for a blonde, low taste profile to begin, finishes slightly sweet. Yellow in color, thin head, below average but probably good on a hot day. I'd go for the light over it, though. Scratch that, it's better than the light. Further tastings bring a fuller, richer, sweet taste to bear from the beginning.
Wheat - served with an orange instead of a lemon, which I like. Low flavor profile. Nice finish. Strong hints of clove and banana near the end. Smooth and very quaffable.
Pale - Very solid. Well balanced. Smooth all the way through with just enough hops to give it a punch. Slight bitter taste lingers after. Very well done.
Irish Amber - Fairly average. Tastes good. Strong hop aftertaste. Not too sweet up front. Solid but not outstanding.
IPA - Almost too much up front bitterness, but not quite. People who love hops will like this beer. It doesn't quite have the full complexity/floral notes that I enjoy in a massively hopped IPA, but it's close. I've definitely had worse. And the lingering hop taste isn't too bad.
The service was nice and friendly. Promptly served and left alone while I cruised the internet. No hurry to get out.
Jan 27, 2010
RJLarse from Washington
3.68
/5
rDev
-8.2%
vibe: 2.5 | quality: 4 | service: 3.5 | selection: 4 | food: 3.5
I stopped at Mick Duff's for lunch while on a 3 day 2 night trailer trip through North Idaho with my wife.
Atmosphere was OK, a little loud with kitchen and brewing noises, patron conversation, music, TV etc. The tables had beer labels under glass table tops. It was interesting and cool.
The quality of the beer I had was good. Microbrews made on site. They were good.
The service was OK. The place was busy.
Selection was good, 8 house brews, and 2 guest taps (non-alcohol) and a nice selection of soda brewed on site as well.
The food was good. I had the "Pig Tail" which was a spiral cut hot dog, with onion, pickle, tomato and sweet sauerkraut. It was a great hot dog.
I thought the place was very reasonable. We got two lunches and 2 beers for $21.
I'd recommend a stop at Mick Duff's if you are in the Sandpoint area.
Sep 17, 2006
Mick Duff's Brewing Company in Sandpoint, ID
Brewery rating:
3.77
out of
5
with
63
ratings