Dismiss Notice
Exfeel
| Hite Brewery Company LTD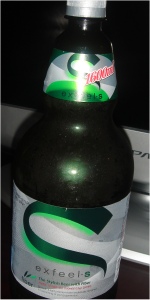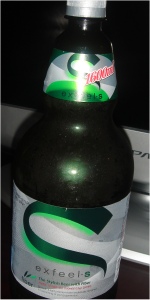 BEER INFO
Brewed by:
Hite Brewery Company LTD
Korea (South)
hite.com
Style:
American Adjunct Lager
Alcohol by volume (ABV):
4.10%
Availability:
Year-round
Notes / Commercial Description:
No notes at this time.
Added by marburg on 02-09-2003
This beer is retired; no longer brewed.
HISTOGRAM
Ratings: 5 | Reviews: 4
Reviews by tone77:
2.83
/5
rDev
+31.6%
look: 3.25 | smell: 3.25 | taste: 2.5 | feel: 3 | overall: 2.75
Another sweltering, rain soaked day in Hong Kong and ready for some cold beer. This beer is available at every 711 here, so I don;t know about it;s retired status.Poured from a 16.9 oz. can. Has a light golden color with a 1/2 inch head. Smell is mild, some grains and malts. Taste is very light, not much of anything, beer flavored water. Feels light in the mouth and overall is mediocre at best.
397 characters
More User Reviews:

2.7
/5
rDev
+25.6%
look: 2.5 | smell: 2.5 | taste: 2.5 | feel: 3.5 | overall: 3
To be honest, I really just felt like reviewing another beer, otherwise I would have stayed clear of a low calorie beer from my least favorite brewer in a notoriously weak beer country. That said, Exfeel was a little better than I expected although admittedly the bar was set pretty low.
First off, it's at least packaged in a green bottle, unlike its main competition, OB's Cafri, which is inexplicably bottled in a clear container (perhaps aiming to be the Korean Corona?). We also see a minor head and a pale yellow hue, a bit more towards gold.
Amazingly, this "beer" is almost completely odorless, like sniffing tap water. Slightly creepy.
As is to be expected after a sniff, the taste is bland and watery but not gross. It has a certain clean quality and is nicely quenching, just like H20.
I expected the mouthfeel to be bitter due to the extremely high carbonation (lots and lots of bubbles while sitting) but it's as bland as the rest of the beer.
My predecessors have done a really good job of ridiculing this beers lack of taste and humorous label (which really makes Exfeel a worthwhile purchase by itself) so I won't be redundant despite temptation. I will say that at least this beer is merely bland and tasteless instead of its actively awful cousins sold by Hite and if out on the town in Korea, well, you could do worse.
1,345 characters
1.88
/5
rDev
-12.6%
look: 2.5 | smell: 2 | taste: 1.5 | feel: 1.5 | overall: 2.5
A friend of mine brought back some beer for me after he spent 9 months in S. Korea as a teacher and took a 2 month vacation through Cambodia, Vietnam, Laos, Thailand, NZ, Australia, and China. Exfeel is the one I've consumed most recently, and it's definately the worst so far -- but the most hilarious.
The beer looks OK -- the head, thin as it may be, lingers for quite a while. It has a very clear golden color, the standard for the style, really. But the bottle is the best part. It's in almost all Korean writing, but there is one part where it reads (and this is word for word, comma for comma): "Excellent feeling of the genuine sense of low caloried beer with twist off cap first in Korea."
Is that amusing or what?
Anyhow, this is Hite's attempt at a low-cal beer. It's brewed with a super attenuated brewing process, so it's super low-cal. But as their website so eloquently states, this low-calorie beer is "free of unnecessary flavor."
Truthfully, it's devoid of any flavor. I drank it pretty quickly because it's literally the most watered-down tasting beer I've ever had in my life. I intentionally let it sit for 10 minutes and then another 10 minutes with just a tiny bit left in the glass to note the changes in flavor. As it warms up, it begins to take on a rotting hay flavor. Pretty gross.
If you drink it fast enough, it definately goes down like water, so I had to give it an almost-average drinkability. If you let it sit around, though, the taste and drinkability go down to "1" without question.
Anyhow, it was amusing to sample. Of course, I'd never drink it again unless I were in Korea and going through severe beer withdrawl.
1,672 characters

2.34
/5
rDev
+8.8%
look: 2 | smell: 3 | taste: 2 | feel: 2 | overall: 2.5
Exfeel's wispy head was, for some reason, in too much of a hurry to leave. And leave it did; it had a longevity of about thirty seconds and boasted zero lacing. The clarity of the yellow body was normal but darker than I was expecting. The aroma was faintly malty and featured skunky hops. Not horrible or anything for one Korea's self-professed light beer (the other beer being Cafri).The taste was virtually non-existant and the body was softy carbonated and light on the palate. Would I buy this beer again? No. Would I drink it again? Yes, if it didn't cost me anything. Would I recommend it to a friend? Only if my friend hated the taste of beer. Does this beer complement food? I don't know about 'complement' but would be an adequate palate cleanser when it eating salty and spicy Korean food.
800 characters
Exfeel from Hite Brewery Company LTD
Beer rating:
2.15
out of
5
with
5
ratings