Brubaker

Lion Brewery, Inc.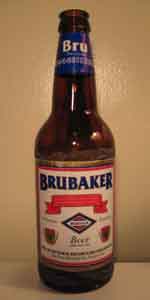 Rate It
Beer Geek Stats
| Print Shelf Talker
From:

Style:

ABV:

5%

Score:

76

Avg:

2.94

| pDev:

20.07%

Ratings:

Status:

Retired

Rated:

Jul 23, 2014

Added:

Nov 20, 2001

Wants:

Gots: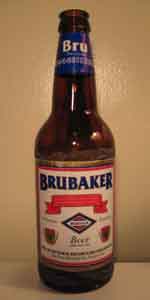 Recent ratings and reviews.
| Log in to view more ratings + sorting options.
3.22
/5
rDev
+9.5%
look: 3 | smell: 3.5 | taste: 3 | feel: 3 | overall: 3.5
by bsend from Massachusetts
Received a clunky 16 oz. bottle from my bar tender.
Appearance: Poured a small portion of this out to check out the color. Decent golden color that is typical for the style.
Smell: Strong amounts of yeast, and malt with a compliment of hop. Strong smell even from the bottle.
Taste: Typical adjunct lager taste, however there is no skunky taste afterwards. Average flavor, but this beer doesn't try to do anything too unusual.
Mouthfeel: Moderate level of carbonation. Medium bodied. Nothing too heavy, yet not light.
Drinkability: These guys go back easy, and you could drink them the entire night.
Final Thoughts - The legend as these pages seem to note. In Boston you can get these at the local bar for $2.95 (used to be $2). Great steal, and you can look chic in the process drinking these relatively little talked about lager (unless you happen a college bar where everyone orders them). A cut above the adjunct lager rest, try it if you can.
Apr 23, 2009
3.52
/5
rDev
+19.7%
look: 3.75 | smell: 3.5 | taste: 3.5 | feel: 3.5 | overall: 3.5
by NeroFiddled from Pennsylvania
How bizarre is this... I've been a brewer in PA for 14 years and never saw Brubaker until Lew Bryson gave me a sample bottle at a BBQ, and I go to Boston and see it twice!!! Weird. ANYWAY, I'm pretty sure that this beer is just Lionshead Lager under a different label but I'm not sure. I'm more sure that it's exactly the same as Bartels, but whatever. It pours a clear golden body and creamy white head. Retention is fair, and it leaves 'some' nice lace behind. The nose offers a sweetish maltiness upfront with some grassy hops in the background. In the mouth it's fairly average, crisp and medium-light bodied. The flavor follows the aroma with a sweetish malt that's clearly somewhat adjunct influenced, but not nearly as much as some of the other economy brands. Well-balanced, clean, and dry. Certainly decent enough for everyday consumption after a hard day.
Sep 13, 2007
3.18
/5
rDev
+8.2%
look: 3 | smell: 2.5 | taste: 3 | feel: 3 | overall: 4.5
by EmoBeerGuy from New Hampshire
Tried this unremarkable, but satisfying lager at Punters in Boston tonight. I feel much the same way abotu this beer as I do with Schlitz and Pabst (at least before its resurgence) and that is that, at 2 dollars for a 16oz bottle, why not this instead of your Bud.
It was simple, refreshing, bland, and got me buzzed.
Everything an American Macro Lager should be.
Sep 02, 2005
3.12
/5
rDev
+6.1%
look: 2.5 | smell: 3 | taste: 3 | feel: 2.5 | overall: 4
by fdrich29 from Massachusetts
Met a friend at a bar near the Fleet Center in Boston last night (the longest bar in Boston mind you) and decided to pass over the Sam and Harpoon to go old school with a bottle of Bru.
I haven't touched this stuff since my younger day's when I'd close Mary Ann's (Ma's for those in the know) on a regular basis. I decided it was as good a time as any to harken back to those good ol' days and whap back a bottle, just for fun.
I felt a wave of comfort when the bartender slid my bottle over to me. Label hasn't changed a bit and the bottle had that trademark grime all over it that I remember so well.
First sip sent me flying back to younger days. It was how I remembered, a sub par brew that we bought because it was only $2 a bottle, which was still the case last night. $2 for 16 ounces of beer, that's a deal in my book.
Now to be honest I wasn't able to finish the entire bottle. My Bru and I secretly rehashed old times as my friend and I chatted about work. As I walked away I gave my bottle of Bru a last look and felt myself repeating those immortal words of Arnold from Happy Days (the American one)....
Yep yep yep yep yep...
Jan 14, 2005
2.5
/5
rDev
-15%
look: 2.5 | smell: 2.5 | taste: 2.5 | feel: 2.5 | overall: 2.5
by PatandDavid from Massachusetts
Had at Buks in Boston. Pour was rustic gold in color, and as usual the low head disapointed a bit. Aroma was of freshly poured corn flakes. Medium bodied, small carbonation. Tastewise...low, jellybean like, ending in faint citrusy notes. Nothing I would get again, but on the other hand: in a pinch, It might be ok.
Jan 13, 2005

3.71
/5
rDev
+26.2%
look: 4 | smell: 3 | taste: 4 | feel: 3.5 | overall: 4
by jdhilt from New Hampshire
Pours with a light white head that fades slowly, leaving a some lace. Light-medium carbonation. Clear light amber color, light-medium bodied, starts malty and sweet, finishes mellow with some crispness, good session beer. $1.05 for a 16 oz bottle from Colonial Spirits, Acton, MA.
Nov 04, 2004
2.94
/5
rDev 0%
look: 3 | smell: 1.5 | taste: 3 | feel: 4 | overall: 4
by ithacabaron from California
Sampled at "Our House" in Boston, MA -- 2 dollars a 16 oz. returnable bottle.
As you can imagine, a beer that's of the price listed above isn't going to be a great brew, but this was surprisingly non-offensive.
Appearence was pale and fizzy. No read on the head, as I drank most of these from the bottle (seemed to be the method of choice at this bar). I poured a little into a pint glass from which I had earlier sipped some Magic Hat #9 from to check the color.
Smell, at first was cat pee, which, seeing how this isn't a lambic, well, was discouraging. Still, I pushed ahead.
Taste was a bit sour (again, probably in contrast to the Magic Hat), but soon that characteristic seemed to disappear. There's even a bit of hop presence here, which was a nice surprise.
Mouthfeel was standard for American Pale Lagers, and actually, had a bit of fullness in the cheek, which was nice. Not bad.
Drinkability was surprisingly high -- I found myself looking at several empties on the table by the end of the night.
All in all, not a bad "cheap-ass" lager, and better than your usual BMC fare. This same brewery makes Lionshead Beer, which is another cheap lager (and which I must say is better), but Brubaker is not a terrible "sister" offering.
Apr 18, 2004
2.88
/5
rDev
-2%
look: 3 | smell: 2.5 | taste: 2.5 | feel: 4 | overall: 3.5
by Jason from Massachusetts
A run of the mill cheap lager, still can get it for around $2 a 16 oz bottle. Clean and lacking flavour, crisp and refreshing on those triple H over 90*F days. On par with the Bud Miller Coors type.
Jun 10, 2002

3.4
/5
rDev
+15.6%
look: 3 | smell: 3 | taste: 3 | feel: 3 | overall: 5
by Todd from California
At $2 for a 16oz bottle, how can you go wrong? It's a rare find, and currently an underground beer with a small, but growing cult following in Boston. If you order a "Bru" you'll wonder why it's not more popular. Nothing special mind you. It's simply a cheap lager beer; pale in colour, fizzy, not much taste, slight hop twang, but mostly easy to drink and cheap.
One of the best lager beers for the price. It has some awesome old-school packaging too, with a real blue collar feel to it.
Nov 20, 2001
Brubaker from Lion Brewery, Inc.
Beer rating:
76
out of
100
with
14
ratings