Beertopia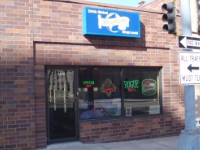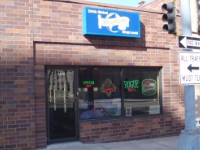 PLACE INFO
Type:
Store
3570 Farnam St
Omaha
,
Nebraska
, 68131-3304
United States
(402) 905-2603 |
map
beercornerusa.com
Notes:
No notes at this time.
Added by bditty187 on 11-18-2006
PLACE STATS
Reviews:

51

Ratings:

pDev:

6.01%
HISTOGRAM
View: Place Reviews
Ratings: 82 | Reviews: 51
3.85
/5
rDev
-17.4%
This store is by far the best in Omaha for selection. I've read many of the reviews for places around Omaha and tried several of them hoping to find a source for harder to find brews and variety that would stretch my palate. I must say I wasn't dissapointed after making two visits to the store. While the setup is a bit cramped, space is not wasted. The store has a selection of glassware, but for the most part it is wall-to-wall beer. I purchased an assortment of single bottles on my first visit and a 6 pack of Bellhaven Scottish Ale on my second. Prices were resonable and freshness was not an issue. I think this place will become a regular haunt when I'm searching for beer.
682 characters
4.5
/5
rDev
-3.4%
Living in the Great Lakes/Mid-Atlantic region for the past year and a half, I feel I have been rather spoiled in terms of beer selection, both at pubs and at beer stores. I'm used to beer bars that have a stellar rotation of taps from all over the U.S. and abroad as well as a pretty special bottle selection, and the city I live in boasts at least six places (not counting brewpubs) where I can fill growlers with anywhere from 30-40 different microbrews or imports. I have also been privileged enough to live very close to a beer store the size of a small supermarket that primarily stocks nothing but imports and U.S. craft beer. That said, I found Omaha's six-week-old Beertopia, a rather tiny shop, to be extremely impressive. Aside from being the only beer store from which I've ever been able to purchase New Belgium's La Folie, Beertopia features a nearly exhaustive selection of "the best of the best" beers available to the Nebraska market. While the selection may be small, strictly speaking, what is offered is generally recognizable as top-notch beer. Beertopia stocks a worthy roster of Belgians, including Abbaye de Rocs (the entire line-up, something I've never seen anywhere else), St. Bernardus, Achel, Rochefort, Deus, De Dolle, and many, many others. Panil Barriquee, too. Domestically, they've got all the regional heavy-hitters, such as the above-mentioned New Belgium, Summit, Odell, Boulevard, and Breckenridge, and I was told during my visit that Beertopia will be bringing Great Divide beers back to Nebraska within the next couple of weeks. Nationally-available micros like Rogue and Sierra Nevada are also well-represented. They also carry many notable British and German beers, as well as a fine selection of glassware. The staff was friendly and eager to "talk beer." They offer a limited selection of domestic singles for $1.75 each or a mixed sixer for $7.99. If I ever moved back to Omaha, I would certainly miss the easy availability of many beers I've come to enjoy being able to access in a more "craft-friendly" (?) market, but I think any beer lover would be more than satisfied by the excellent spread he or she would find at Beertopia. Hands-down, the best beer store in Nebraska. I eagerly look forward to my next visit.
2,274 characters
4.65
/5
rDev
-0.2%
When I first heard about this place I was very excited, since I always have trouble deciding where to buy decent beer when I back in Omaha. This is the place that I've been needing. The place isn't large by any means, but it is packed to the gills with good beer. There isn't a single beer in the store not worth buying at least once. Furthermore, they had some stuff that I have never seen anywhere, much less in Omaha. For instance, a few Fantome beers I'd never heard of, as well as the gem that is New Belgium La Folie, and Breckenridge 471. Also of note are a few Jolly Pumpkin beers, some Cantillon, Koenigshoeven (sic?), several other great belgian imports, as well as some of the more typical American craft fares widely available in Omaha (New Belgium, Odell, etc). Also of note were some more limited release beers, such as Houblon Chouffe and St. Bernardus 60th Anniversary ABT 12. Decent prices as well, though I just so happened to buy some of the more expensive items in the store (the cashier seemed pretty stoked that I was purchasing a bottle of La Folie).
I assumed that since this store is fairly new that the stock would also be quite fresh, and based on some label changes I've noticed compared to our stock at John's Grocery, I believe it is a correct assumption. Hopefully this place will stay busy enough to keep it up, and given their location next to the best beer bar in Omaha, I can also assume that they will have good luck in that aspect as well.
Parking is fairly sparse on Farnam street, and unless you know where you're going, this seems like it could be a tough place to find. No worries, however, since this is hands down the best place to buy beer in Omaha. As you walk in the door, there is a small selection of beer glasses and brewerania off to the right, followed by a large cooler and a warm section off to the left. Like I said, not very big at all, though they don't waste any of their limited space on bullshit like BMC. Quality through and through, and the staff seems to be quite well educated as well. I could have spent much more money picking up some of the stuff that isn't available to me in Iowa City, but I had to restrain myself. I will be back...
edit: I went back for another visit on my way out of town and ran into fellow BA bditty who works at this fine establishment. It is nice to know we have a brother on the inside, and he should be able to help you with anything. Furthermore, upon closer scrutiny, I noticed that the store does in fact sell BMC products, though the shelf space is so little you probably wouldn't notice. I didn't ask, but I suspect the Bud distributer strong armed their way in, in order that other products in their portfolio be kept in stock (such as Goose Island).
another edit: now that I've been living back in the area for about a year (as of 2009), I've more or less made this my exclusive stop for beer. The selection is ever improving. It's mind-boggling that they are able to expand the selection and still have room, but somehow it continues to happen. The incentives program is excellent for frequent buyers. They co-host several different beer festivals throughout the year along with the Crescent Moon and Huber House, and they offer several semesters "beer school" including a graduate program for advanced beer geeks as well. The most beer-friendly store I've ever been too, even after working at John's Grocery for about 3 years. What else do you expect from a place called Beertopia?
3,488 characters
4.8
/5
rDev
+3%
If you are like a bear in a China store, watch out. It is a very narrow space. When you first walk in there are bright blue and yellow titles on the floor and the glass ware selection on your immediate right. Then in front of you is the big cooler that you can walk in but the management makes sure you don't have to since every thing is faced and pushed forward for easy viewing. Across from the long cooler is shevles, they hold beers that are and are not in the cooler. If you like Belgiums that got them, if you like IPA's they got that too. And best of all the prices are reasonable, if you have ever beer shopped in Omaha you will know that there is at times slim pickens and you don't want to get stuck over at Sprit World paying an arm and a leg for beer. So if you have the time, go and stop by and visit with the staff that if very nice and helpful. Plus they have samples available.
893 characters
4.85
/5
rDev
+4.1%
First off, the store isn't very big, but they managed to make the most out of the space that they have. There were even a few other costumers, and I didn't feel crowded.
The selection of beers is by far and away the best in the area. They have a large selection of Belgian beers that I've not seen in the area before, such as La Chouffe, La Trappe, St Bernardus just to name a few. There were to many to remember, let alone name. The selection of local beers was really good also, with all of the New Belgium Brewing beers, including La Folie (hell yeah). The prices were all very reasonable, especially for Omaha.
The resident beer expert, Brent, is very friendly and really knows his beer. If you have questions he should be able to answer them.
Beertopia is now the place to go for beer in Omaha. I just wish I had been in town to make it to the weekend of the grand opening. This was my first of many beer trips to come.
934 characters
4.7
/5
rDev
+0.9%
I was very impressed with Beertopia. First of all they did not waste money on fancy displays or lots of square footage. This place is 100% beer. You walk in to a narrow and long store with the warm shelve storage on the right and the cooler storage on the left. Immediately confronting you when you enter the door is a display from New Belgium for the winter seasonal with sunshine wheat. One thing you notice right away as well is the complete void of Macro products...no shelf/cooler space is wasted on them...probably the only store in Omaha that can boast that endorsment. The store is heavy on belgian products many of which I have not seen in Nebraska before in bottle form. Every since I had EKU 28 at Huber I have kept my eye out for it at the local spots...They have it here. Jolly Pumpkin, Anchor Christmas, SN Celebration were a few others that caught my eye. If I were to name every gem found at this place I would far surpase the 5000 character maximum.
The staff on duty at the time did not inquire if I needed help. I did not ask either. I know for a fact they have knowlegable people working here so I did not give it a second thought.
The prices were in line with what I expected. A very solid addition to the Omaha beer scene....now if I could move it 150 blocks west...Beertopia, Elkhorn anyone?
1,320 characters
4.85
/5
rDev
+4.1%
There's a new beer store in Omaha: Beertopia, owned by and right next door to the famous Crescent Moon Alehouse, on the northeast corner of 36th and Farnam Streets. Bill has brought in hundreds of magnificent beers from all over the world, with a preponderance of Belgian Ales. It's fortunate that I got paid this week, because I visited Beertopia last night (2006-11-18) and happily dropped half my paycheck on 55 bottles of beer.
The only reason I didn't score a 5 for selection is because there weren't any Imperial Stouts available. I've been assured that this problem is going to be fixed.
The Crescent Moon, along with the Huber Haus Bier Hall downstairs, is already Nebraska's greatest beer bar. Now there's a store right next door that definitely lives up to that standard. Thanks, Bill!
801 characters
Beertopia in Omaha, NE
Place rating:
4.66
out of
5
with
82
ratings