Tippins Market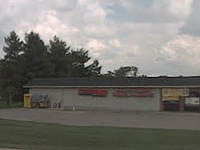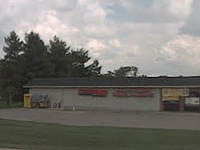 PLACE INFO
Type:
Store
4845 Ann Arbor Saline Rd
Ann Arbor
,
Michigan
, 48103-4333
United States
(734) 665-3690 |
map
tippinsmarket.com
Notes:
No notes at this time.
Added by Billolick on 12-13-2006
Ratings: 15 | Reviews: 9
4.9
/5
rDev
+12.4%
vibe: 4.75 | quality: 5 | service: 5 | selection: 4.75


4.66
/5
rDev
+6.9%
vibe: 4.75 | quality: 4.75 | service: 4.75 | selection: 4.5 | food: 4.5
I was brought here by my cousin and told this was the spot to come for craft in his area.he was right.not only was the selection great but the overall layout was nice.i was able to find some gems and also some beers ive never seen on the western part of the state.after looking and picking out some beers i met reggie.this guy was great.not only did we discuss some common interests about beer he treated me with a gift.the only bad thing i can say was due to the storms that had rocked the area the night before the power was only partially working and the temp in the store due to the pizza ovens was overwhelming but hey that why theres cold beer.i will visit again and return a gift to reggie who really made my day!thanks again!!!great buisnesses have great people.
770 characters

4.14
/5
rDev
-5%
vibe: 4 | quality: 4 | service: 4 | selection: 4.5
I grew up near this place, and have watched it change hands over many years. It always seemed to get better, especially since they got more an more into good beers as I grew closer and closer to 21! Anyway, I was back visiting my folks and thought I would stop in and just browse the selection. I picked out a few things (I think I had Dogfish Head 90 min. and Stone Arrogant Bastard) and headed toward the register. When I got there, I saw a bottle of unclaimed, for sale Samuel Adams Utopias. I cannot find that anywhere, I had never even seen a bottle of it before. Needless to say, I left the IPAs there on the counter and walked to my car with Utopias. A great place to stop and shop...you never know what you might find just hanging around!
(I have not tried the food, but the pizza looked and smelled great!)
816 characters

4.8
/5
rDev
+10.1%
vibe: 4.5 | quality: 5 | service: 5 | selection: 4.5
This place earned my buisness today!!! I stopped in to grab some Backwoods Bastard and got to talking with the beer guy and said how much I love Backwoods Bastard and KBS but never was able to get KBS in a bottle only on tap, he said "I may have something in the back you might want" so when he returned he had a bottle of this years KBS and a 2011 KBS, asked if I wanted them. I could'nt beleve it, great thanks. The selection they have is not huge but it is of excellent quality. I will go back again in a heartbeat!!!
520 characters

4.64
/5
rDev
+6.4%
vibe: 4.5 | quality: 4.5 | service: 5 | selection: 4.5
Stopped in on the way through Ann Arbor for a business trip. Very nice selection of 4/6-packs, as well as lots of bombers and 750's. Most of the usual suspects which are distributed in MI were here, from what I saw, as well as some quality off-season items they had brought out from the cellar. Lots of Jolly Pumpkin, including some harder to find stuff like Baudelaire IO.
There was a table with a variety of singles, and they also allowed us to break up 4/6 packs for our own singles without any issue whatsoever (without prices getting jacked up).
The highlight was the friendly, attentive service we received when we were there. One of their beer guys Dom saw us checking out the selection of beers and checked to see if we had any questions. He pointed out some recommended bottles, and even grabbed a couple great bottles from the cellar for us that had been out of rotation everywhere else for awhile.
Conveniently located just a few miles off of 94 in an unassuming shop amdist some farmland.
Highly recommended for anyone rolling through/past Ann Arbor.
1,066 characters
4.78
/5
rDev
+9.6%
vibe: 5 | quality: 5 | service: 5 | selection: 4.5 | food: 4
I was in town for a conference and just missed the 10pm closing time on Thursday night.
I returned the next day for lunch and to pick up some beer for the weekend.
The selection was great. They had it sorted by areas and styles. All of the Michigan micros were well represented.
One of the employees, in charge of the beer stock, asked us if we had any questions. We got in a nice discussion and he pointed out the more unique and newer beers in stock. I was with a few friends, so he gave us some glassware to drink from. That's nice as drinking from hotel cups sucks.
We grabbed subs and sandwiches at the deli counter. It was good. The sandwich bun was actually a pizza crust. My friend said that was interesting.
I'll definitely go back next time I'm in the area. Just a short drive off the main highway.
811 characters
4.81
/5
rDev
+10.3%
vibe: 3.5 | quality: 5 | service: 5 | selection: 5
How unlucky am I... the guy recently inducted into loving stouts as much as he loves Belgians and IPAs... a couple days after KBS's release. I've been calling all over Metro Detroit to try and find some KBS. There's been plenty of "we had a waitlist" and a lot of "try next year."
Then...there was Tippins Market. They have a "few", which they separated into Stout 4-Packs, consisting of four stouts that get 100 points on RateBeer - Founders KBS, Founders Oatmeal Breakfast Stout, Bell's Expedition Stout, and North Coast Old Rasputin. This would probably have irritated me on release day, but their egalitarian "share the beer" ideals served to score me the last 4 KBS in the entire county, as well as some awesome Oatmeal Breakfast Stout, and some stouts I'm not familiar with.
I was immediately approached in the beer area (despite this being a convenience store kind of place) and asked if I needed help. Upon chatting about Founders and other breweries, I learned there was a rare stash in the cellar. I ended up scoring a 4-pack of Founders Backwoods Bastard! He also threw in 2 nice tulip glasses with the beers. I'll definitely be coming back for other big releases like 120 DFH.
1,190 characters
4.7
/5
rDev
+7.8%
Stopped by this place today while visiting the Ann Arbor area looking for something good - was not disappointed. The clerk was very knowledgeable and helpful, and after giving good advice even gave us tulip glasses free of charge so that we could properly enjoy the fine beers we purchased. Talk about great service! It's especially great since I'm on vacation and thus don't have my usual arsenal of glassware to match what I'm drinking. I will definitely be going here for my beer needs whenever I'm visiting.
511 characters
4.5
/5
rDev
+3.2%
If you are in search of good beer in the Ann Arbor area this would be a great place to stop. I went in not knowing what the store even had available but the selection and diversity is huge. Not only were there many good beers from the east coast but they had some big name west coast beers like Stone and Lagunitas. I have never seen so many bombers in any store around the Ann Arbor area.
The staff was super helpful in my search and also made very good suggestions. I will definitely be doing all my beer buying from here.
525 characters

4
/5
rDev
-8.3%
This is one of those wonderful Michigan entities lovingly known as "a party store". Tons of hard liquor, tons of wine, gourmet and non gourmet foods and, of course BEER. Got to love a state where you can go to ONE store and get everything you need for a good party.Worthy selections from Bells, Jolly Pumpkin, Stone, DFH, Chimay, Arbor brewing and plenty of others, I can't remember. Just a few minutes south of Ann Arbor. Worth a stop if in the area. This place is located under a mile from my mother in law's new place, making my visit to that sweet woman's ;-) home a little more enjoyable.
596 characters
Tippins Market in Ann Arbor, MI
Place rating:
93.3%
out of
100
with
15
ratings