Dismiss Notice
Gordon Biersch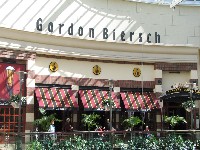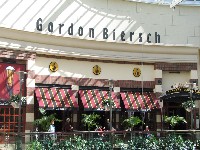 PLACE INFO
Type:
Brewery, Bar, Eatery
600 Pine Street
Seattle
,
Washington
, 98101
United States
(206) 405-4205 |
map
gordonbiersch.com
Notes:
No notes at this time.
Added by BeerAdvocate
HISTOGRAM
Ratings: 13 | Reviews: 9
Reviews by 49degrees:
4.28
/5
rDev
+25.5%
vibe: 5 | quality: 4 | service: 4.5 | selection: 4 | food: 4.5
A trendy bar/restaurant in the heart of downtown Seattle's vibrant new Pacific Place mall. Despite its presence in a large shopping mall, it offers up a good selection of house brewed beers and quality food in a very trendy, moderately upscale environment. Despite several of my friends calling this place "too yuppy" for their liking, I've always enjoyed a visit to this popular night spot.
Similar in structure to that of the Taphouse Grill in Bellevue (blending a full service restaurant with a bar (which hosts scaled down live music performances on the weekends), this particular Gordon Biersch always features a wide array of their own speciality beers plus an extensive selection of Pacific Northwest inspired food with several good seafood dishes.
The staff here have always been pleasant and when things go wrong, they've gone out of their way to make things right. As a brewery/restaurant (they don't actually brew the beer here) they're entire menu goes above the call of duty to work well the beers they serve, and for that, I applaud them.
1,058 characters
More User Reviews:


3.36
/5
rDev
-1.5%
vibe: 3.5 | quality: 3.5 | service: 3 | selection: 3.5
I went to this Gordon Biersch for a quick beer after work yesterday. I had been here before years ago, and it does not seem to have changed at all. The bar is located inside an indoor mall but is open to the concourse, so it is pretty reminiscent of an airport bar. The place is clean, light and airy, but lacks personality.
They had eight GB beers on tap, which isn't a ton but did provide a pretty decent cross-section of styles, if heavy on German-style lagers. The beer is decent enough, as well, and was priced at about $4.50 for a half-liter serving; not bad at all.
The service was mediocre, even though the place wasn't particularly full. My particular waitress didn't really ever speak to me, she just kind of brought menus by and didn't really acknowledge me much.
776 characters
3.5
/5
rDev
+2.6%
vibe: 3.5 | quality: 3.5 | service: 4 | selection: 3 | food: 3.5
This GB located on the 4th floor of a high-end mall. The "patio" over looks a couple of other restaurants, the escalators & the movie theater. Once inside, I thought this is a good looking space. The high ceilings that are painted black, the tanks are on display behind glass, lots of wood tables, cool light fixtures and a nice marble topped curved bar. There is a large dinning room in the back.
The bartender was friendly and well versed in their beer. Speaking of beer, 5 regulars and a seasonal, which was a dunkelwiezen.
My Golden Export was solid but my Schwarz was infected or the tap line was dirty. Either way, it was a disappointment!
Food is standard GB offerings. Steaks, pastas, fish and sandwiches. Special happy hour pricing on aps and house beers reduced by a buck. Decent quantity and quality.
They had a fair sized happy hour crowd. I got the feeling that they were there because they happened to be shopping instead of making a trip just to go to GB.
975 characters

3.44
/5
rDev
+0.9%
vibe: 3 | quality: 3.5 | service: 4 | selection: 3
While out doing some Xmas shopping downtown with my wife, we split up for a while so she could hit some stores and I could grab a beer. Strolled upstairs in the mall and made my way into GB. Average looking place, what you'd expect from a bar in a mall. Service was good, as I got a beer right away and a different guy asked if I needed another when he saw I was getting low. There were about six beers on tap, and I went with the seasonal Winter Bock. Came served in a 0.5l mug, which only cost $5.25. Not bad for mall prices. And it was pretty tasty too. Place was packed with people eating lunch, but I did not eat. This is an OK place to stop for a break while downtown shopping. I've always liked GB a bit more than other chain brewpubs (Rock Bottom for example). When is a GB going to open in Boston??
807 characters
2.58
/5
rDev
-24.3%
vibe: 2 | quality: 3 | service: 2 | selection: 2.5 | food: 3.5
Located upstairs in the Pac Place mall, downtown Seattle, top floor and next to an indoor theater which was perfect. Drink beer, watch movie and then go downstairs and browse through the Tiffany store with the woman. It is a nice mall, just look at the vendors inside. As for the "brewpub" it is nice if you sit near the window and look out at Seattle. The staff is snooty and do not really care who you are, what you are there for as long as you order, eat and get out. I went numerous times and was only impressed by service ones and that was on Oktoberfest. I saw Sir Mix A Lot outside the mall once. Usually the bar is full of unfriendly people and the atmosphere seems to be faster than I like. The Marzen was good but that was all. The beer is always the same until Oktoberfest time.Based on several trips to the brewpub the beer is ok, service is bad and food is usually pretty good.
890 characters

2.44
/5
rDev
-28.4%
vibe: 2 | quality: 2.5 | service: 3 | selection: 2
Only came here because it was a few blocks from our hotel and the wife was shopping in the mall that this place was located in. Which should have been my first clue. Stopped mid afternoon on a Wednesday.
Very dead when I stopped in. The few people there sat at the bar, were pretty unfriendly and a bit creepy. Dark, and it was the only day with sun while we were in Seattle. Oh, and it occupies the top floor of a mall. Would have gotten a 1 for atmosphere, but Knights of Cydonia by Muse came on the stereo while I was there.
Beer was bland and old tasting. Obviously Gordon Biersch is not about the beer.
Bartender was friendly, but slow, and focused on the regulars.
The selection was all German beers, which could be cool, take Hofbrau-Newport as an example. This place pretty much seemed to sell one flavor of beer that came in many colors. Also, what the fuck is a dunkels?
I don't know. It could have been a good respite from the mall for many a forlorn husband. Instead, its a boring, dark, dank restaurant with slightly more character than your average Applebee's. There is really no reason to stop here.
1,129 characters

3.59
/5
rDev
+5.3%
vibe: 4 | quality: 4 | service: 3 | selection: 3.5
While walking through the downtown Seattle area, I saw the sign for GB saying it was located on the 4th floor. Interesting I thought, so I walked around the building to enter a small 4 floor mall. We took the escalator quickly up to the top floor and here it is located right next to a movie theater. Pretty convenient for those looking fot a quick pint before a movie or while hanging out waiting for the wife to do some shopping.
Only problem is the place was packed. Bar are and tables totally packed with a pretty young crowd.We squeezed in and it took a while for the bartender to get to us. I just ordered a marzen, my usual GB staple beer. It was fresh and of decent quality. We didn't hang long as the place was just too loud and crowded.
Personally for me as an east coaster visiting Seattle, I didn't get overly excited as there are some many restaurants and bars serving so many different local beers, this place garnered a quick look and pint, and it was time to move on.
990 characters

3.7
/5
rDev
+8.5%
vibe: 4 | quality: 3.5 | service: 4 | selection: 3.5
Located downtown on the top floor of a shopping mall Gordon Biersch was a welcome sight on my 1st night in Seattle! with its downtown location and with a cinema next door i imagine the bar can get very at times, however on my visit it was fairly quiet. the beer range is the same as at other Biersch brewpubs like the one in San Francisco, i don't know however if regional variations in water quality have any effect on the beer. Unfortunately the Schwarzbier i'd sampled in San Francisco wasn't available but i had pints of Pilsner (5.2), Marzen (5.7), Dunkles (5.1) and Blonde Bock (7.22) - all fairly enjoyable as well. To me Gordon biersch bars tend to have a corporate feeling about them, but a pleasnt place to spend an hour or so. staff friendly and helpful also.
770 characters
4
/5
rDev
+17.3%
vibe: 4 | quality: 4 | service: 4 | selection: 4 | food: 4
I have never actually had a drink at the bar here so excuse the restaurant centric focus. Gordon Biersch in Seattle is like any Gordon Biersch in the country with it's lager-centric brews. For me, that's not a turn on, but they certainly make damn fine brews and it's always hard to resist drinking them. The location is at the top of a downtown shopping center with a movie theater next door so the it can be busy especially on big box office weekends. Food has always been good and the menu is varied enough for anyone to find something they will like. It's one of my favorite standby's when I am with a group of people and are unsure of their comfort level with other restaurants. It never fails.
699 characters
Gordon Biersch in Seattle, WA
Brewery rating:
3.71
out of
5
with
3,520
ratings