Introducing the

Respect Beer® Society

. Upgrading your account to a Society membership entitles you to more than a dozen awesome perks, from discounts, to add-free browsing, extended users stats, and much more.

Join today.
Brew Moon Restaurant & Microbrewery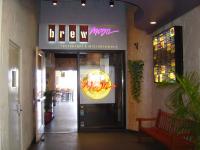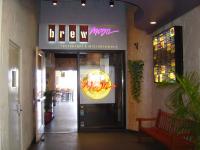 PLACE INFO
Type:
Brewery, Bar, Eatery
1200 Ala Moana Blvd
Honolulu
,
Hawaii
, 96814-4271
United States
(808) 593-0088
// CLOSED //
Notes:
None provided.
HISTOGRAM
View: Beers | Place Reviews
Ratings: 11 | Reviews: 11
Reviews by meathookjones:
3.93
/5
rDev
-1%
vibe: 4 | quality: 4 | service: 3.5 | selection: 4 | food: 4.5
Stopped in here for a late lunch during the week I was in Hawaii. Te place was located in a top floor of a shopping mall. Pretty fancy décor with a patio view of a shopping center across the street. When you walk in the bar is on the left with a patio on the right and a bigger dining area behind the bar section. The menu had a good variety of better than average and interesting items. The two times I was there I had the blacked Ahi tuna sandwich and Kalua Pork BBQ sandwich both of which were great. The service was prompt and acceptable but not overly friendly. They had 7 beers on tap, their staple 6 which include a light beer, export lager, schwarzbier, red ale, a pale ale and a wheat beer. The Scwarzbier, Black Hole Lager was excellent and one of the best I've ever had for the style. The Export Lager and Pale ale were solid. The seasonal the Lochomocha Stout was excellent and packed full of coffee. Probably the most coffee non-imperial/double stout I have had. All in all a solid brewpub that I would go to again if I was in the area.
1,051 characters
More User Reviews:
3.83
/5
rDev
-3.5%
vibe: 3.5 | quality: 4 | service: 4.5 | selection: 3 | food: 4
This place is located on the second floor of a shopping center. It has both indoor, and outdoor seating, and a bar area. Although I didnt spend too much time looking around inside, I did see some TV's. It was relatively quiet, which is important for me.
The service was good. Our server was friendls, and prompt. He was a little lacking in beer knowledge, but that is to be expected in a tourist trap like Hawaii.
The beer selection was somewhat lacking, but then again, I am used to southern California selections. Everything was light, and kind of boring. I had the Scwarzbier, and it was lacking. I just thought it was boring, even by Scwarzbier standards. But, again, that is to be expected in an area not exactly known for its beer.
The food was good. They had a decent and varried selection. I has the braised ribs, and they were tasty.
I think this place was a little more spendy than where I would usually go, but Hawaii is a little more expensive anyways.
Overall: For Hawaii, this place was pretty good. A nice place to get something other than a BMC, or Kona. I am sure that if I ever make it that way again, I will stop by.
1,140 characters
3.88
/5
rDev
-2.3%
vibe: 4 | quality: 4 | service: 3.5 | selection: 4 | food: 4
Visited here back in late May with Da Boss.
The atmosphere was good, big screen TV's playing the Celtics-Pistons game. Quality of the food was very good as this was a step above a Rock Bottom/Gordon Biersch. Beer quality was fairly good, more on the lighter side to fit in with the tropical environment. Service was pretty good, server was quite friendly but not very quick to circle back around. Selection of beer was good, i believe they had 7-8 beers on tap. The menu was good as well. Both Da Boss and i enjoyed our dinners. I had the jambalaya which was quite good. The value was reasonable- i did have a 2 for 1 coupon which help quite a bit. Otherwise it was a bit pricey for us mainlanders.
700 characters
3.9
/5
rDev
-1.8%
vibe: 4 | quality: 4 | service: 4 | selection: 4 | food: 3
Located on the second floor in a shopping center, there is ample signage to find it among everything else. Very modern inside, lots of curves. Pretty cool.
I had 3 of the beers, and I found them to be above average, but nothing too impressive. We came for lunch, so there were not too many people inside. Our server was good, and quick.
Our food seemed ok, but not very impressive. I believe they had about 6 beers on tap, the standards, plus a barleywine. Overall, a decent place to check out if you are around the area.
524 characters
4
/5
rDev
+0.8%
vibe: 4 | quality: 4 | service: 4 | selection: 4 | food: 4
A: Near Wards Center. Brew Moon had a very nice environment for every one. The Bar, the lounge, the bigger eating area and the lanai.
Q: Had the Lunar sample which is a perfect introduction to their brews. My fave was the Moonberry Wheat Ale (had 2 glasses and then later brought a growler back home). The Black Hole Porter batch was bad...it had that burnt bacon taste, but the other beers were just fine.
S: Our waitress was very accommodating and even put up with our rowdiness, as the beer started to flow.
F: Your basic garden variety that you would expect at such an establishment: Pupu's, Burgers, Steaks, Seafood, and so on.
V: Prices are a reasonable for Hawaii...So I wouold expect a $30 bill for myself...nothing new here.
735 characters
4.25
/5
rDev
+7.1%
vibe: 4 | quality: 4 | service: 4 | selection: 5 | food: 4
Brew Moon was a rare treat for me. I almost never get a chance to visit any brewpubs here in Japan, as there are not many around Nagoya. It was a much anticipated evening, and it turned out to be really fun and totally satisfying.
My wife and I left the kids with my parents in our hotel, and we took off towards Ward Center by bus. It was my one night out of the week-long vacation to do my thing, so we went to the Liquor Collection first. That store proved to be great, I bought 12 different craft beers for only $30, and my wife grabbed one bottle of California cabernet for $30. Then we walked over to the Brew Moon.
Faced with the decision of inside our outside, we chose inside, as it was a really random rainy day. By the way, I love this about Hawaii. Just when you're getting hot from walking around, the gracious clouds open up and mist you down with a light shower. But I later regretted this choice because all the TVs had K1 or Pride fighting highlights the whole time we were there. It was a little disturbing to try to enjoy fine food and beer while constantly being bombarded with images of sweaty dudes getting there craniums cracked by other dudes' sweaty feet. Other than the TV, it seemed like a very cool, relaxed place.
The beer came in the form of a sample set. I won't go into details here, I believe it's the same standard offering covered by other reviewers. But I will say that I was pleasantly surprised by how many lagers they served! My last brewpub experience was the exact opposite, all ales. Since we ordered really American foods that we can't get in Japan, like spicy chicken wings, it was really fun picking the right beer-food pairing. Nothing spectacular but good stuff all around.
The funniest thing happened when the short glasses became empty. I asked our server if there was anything else on tap that wasn't in the sampler. He told me there was a barleywine, but "You probably don't want it. It's crazy strong yeah, made from like 100% alcohol!" I just smiled, holding back the laughter, and said, "Yeah, cool, I'll have one of those." To which he hillariously replied, "are you sure?" That got me, I couldn't help but chuckle a little. Anyway the barleywine was OK, a little too sweet and heavy but I like the style a lot and it was not bad. Later that night I had my first SN Bigfoot... OH MY GOD.
Another funny thing that happened - When we left the place, we noticed a flier posted on the wall advertising a new Brew Moon location. This new one is about a 5-minute walk from the hotel we were staying at, whereas the one we went to takes a long time by bus. Of course, I wanted to go to Liquor Collection so it didn't matter. But when we saw that there was one so much closer we had to laugh about that. Overall, good place, decent brew. Recommended.
2,813 characters

4.28
/5
rDev
+7.8%
vibe: 4 | quality: 4.5 | service: 4 | selection: 4.5 | food: 4
I discovered this place on a visit here last year. It's now my favorite beer location in Hawaii. The bartender told me they originally were connected to the Brew Moon in Boston but have parted ways and are on their own.
Atmosphere is sort of urban-industrial-Starbucks but very pleasant especially with tropical breezes blowing through the lanai. Everything is first-rate including well-crafted beers. I've particularly liked the Black Hole black lager and and Orion's Red ale.
Friendly staff including the brew master who will talk beers with the customers. Outstanding happy hour with $3.00 pints and $2.00 appetizers.
They have recently opened another location on Waikiki. It's upstairs from a surf shop at the corner of Kalakaua and Alamoana Blvd. The kegs are trucked over from the main brew-pub and the menu is limited to sandwiches and pu-pu's but the beer is still good.
Add after my visit on 11.26.07: sign over the bar boasting that they now have Bud Light, MGD and Coors available! Oh, the horror!
1,013 characters
3.93
/5
rDev
-1%
vibe: 4 | quality: 4 | service: 4 | selection: 3.5 | food: 4.5
From a beer geek's perspective, this place was a very pleasant surprise. No, it does not have a pub atmosphere – as indicated by previous reviewers, it's located in a fairly upscale shopping area, and has a contemporary decor. The food is also upscale for the most part (at least for a brewpub), and the several seafood-oriented appetizers we sampled were quite good. Service was competent and friendly, although the servers were not beer experts by any means.
Really nothing not to like here, particularly since it's all about the beer, isn't it? Eight beers on tap during our visits: Red Ale, Stout, Wheat, Pale Ale, Brown Ale, Barley Wine, a Black Lager, and a fruit beer I don't specifically recall. The Barley Wine was very respectable – brewed in the American style with a nice balance of malts and northwest hops. 11% ABV according to the bartender. Not a huge, full-bodied Barley Wine, but very tasty. The Red Ale was good for the style, with a nice floral hop quality in the aftertaste. The LochoMocha Stout, as it was called, was outstanding. I assume coffee was used as an adjunct, although the flavor was a great blend of roast and chocolate, as well. Probably the second best "non-imperial" stout I have had at a brewpub (with Pelican's Tsunami Stout being the most impressive).
So, check this place out and keep it in business - as long as they are brewing and cooking this well.
1,409 characters
4
/5
rDev
+0.8%
vibe: 3.5 | quality: 4 | service: 4 | selection: 4 | food: 4.5
8/1/08 Yes, this place is worth a visit. The nice improvement of a couple of years ago is still intact. Decent beer, good food, nice ambiance.
I have been here many times, but I had not been here for a few years. I had disliked the food [not fit for beer and too fru-fru] and the beer was only OK. I must say, I will definitely be going back again as the place [and beer] has definitely improved. I believe they changed ownership a couple of years ago.
Bar is located at the end of the third floor of Ward Center, which is centrally located and easy to find. Parking is fine. Decor is modern and there is a open air lanai [balcony]. It is an "upscale" type of place [yuppy]. Place can get packed during normal peak times [I was there on a Wed. evening, after 7 p.m.]. They also have live music on certain nights.
Happy Hour is 3-6p.m. every day: beer is $3 for 16 oz [instead of the normal $4], $10 a pitcher and there is a selection of reduced price pupus [appetizers]. There is also a late night menu. The beer is brewed on site.
Service was quick and attentive. We were seated immediately in a booth near the bar. Very comfortable.
They have a wide range of pupus: lots of fish/shrimp choices [$10-$15], calamari [$9.50], Onining rings, chicken tenders, nachos, sampler, quesadilla, etc.
Entrees are $17-$25+]: Jambalaya, chicken, mahi mahi [$27], salmon, NY Steak [$25].
Salads [$6-$15], Pizzas [$14-16], Sandwiches [$9-$12], burgers and desserts [$4-$10].
There were also some specials when I was there.
A nice feature is that on the menu the entrees are listed and a beer to match is is suggested. Very nice touch.
There were six beers available: Moonlight lager, North Star Lager, Moonberry Wheat, Big Bang Pale Ale, Orion's Red Ale and Black Hole Lager. I was impressed by the quality of the beer. Much better than I recalled. They have obviously been putting a lot of effort into producing quality brew. They also have growlers and kegs.
I had the beer sampler for $6.25 which had a 4 oz. sample of each of their six beers. For food, I tried the South Shore Sampler which was $14 and had Calamari [good], Chicken Tenders [good] and ribs [very good]. Quite impressive. I wasn't hungry enough for anything else. The sampler was quite filling.
Overall, I will definitely be going back more frequently. Their beers were quite impressive [I'm usually disappointed by most micro brewjoints] and the food was very good. The only negative was that the food prices were quite high, but at least the food is of good quality and seem quantity was good. Of course, Hawaii is a beer wasteland, so this place is definitely one of the few places to go if you are visiting. Go to www.brewmoon.com for more details.
2,723 characters

3.68
/5
rDev
-7.3%
vibe: 2.5 | quality: 4 | service: 4.5 | selection: 3
OK, first the good news: The bartender was great and indulged me in a sampler even though the boss said no glass and no samplers (it was later in the evening). He served them to me in plastic glasses, two at a time so the boss wouldn't see. No problem. The beer was good. The black lager they had was the best of the lot (of the six beers). Wish they had a porter or stout. The bar was nice, nouveau something. I would go back again for the beer.
Bad news: They proof everybody. My 36 year old girlfriend was refused entry because she didn't have ID. OK, they have their rules. BUT, they also charged a $7 cover charge. Still not a killer BUT they didn't even have a band! They were charging for a DJ!!! Can you believe it? I told them to get a jukebox, it's cheaper (especially since my girlfriend saw several couples turn away rather than pay: penny wise and pound foolish.) So, beware! Go early and try the beer, it is worth it, but tell them to lose the cover and ID torture.
980 characters
3.93
/5
rDev
-1%
vibe: 4 | quality: 4 | service: 3.5 | selection: 4 | food: 4.5
I have not visited this place in a couple of years now, but I was a semi-regular when it first opened; it was one of the places where I started to become a BA before I knew that there was such a thing as a BA. The first place I tried a Belgian-style wit. The first place I tried coffee stout. One of the better red ales I have had.
If you like Pacific rim food (blending of styles from all over- Asian influence with americanized european styles mixed in), you will love this place. Kind of stuffy atmosphere that is ok for a while, but not a great place to relax in the best sense, but a place to really enjoy some good brews. On the upper floor of a strip mall just down the ways from a Border's Books with the best selection of Hawaiian music CDs I have ever seen- it was great to have a few brews, go down to the listening posts, listen to some slack key, and then go back for another brew. OK, I'm ready to go back now!
928 characters
Brew Moon Restaurant & Microbrewery in Honolulu, HI
Brewery rating:
0
out of
5
with
0
ratings