Mellow Mushroom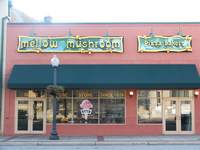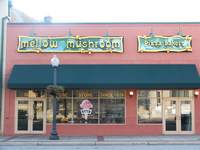 PLACE INFO
Type:
Bar, Eatery
1 Augusta St Ste 201
Greenville
,
South Carolina
, 29601-3584
United States
(864) 233-9020 |
map
mellowmushroom.com
Notes:
No notes at this time.
Added by mikesgroove on 03-20-2007
PLACE STATS
Reviews:

7

Ratings:

pDev:

20.11%
HISTOGRAM
View: Place Reviews
Ratings: 11 | Reviews: 7

4.66
/5
rDev
+28.4%
vibe: 4.75 | quality: 5 | service: 4.25 | selection: 4.5 | food: 5

1.98
/5
rDev
-45.5%
vibe: 3 | quality: 2 | service: 1 | selection: 2.5 | food: 2
What a shame this MM can't be like the one in Asheville! Don't expect service or a smile with your meal and expect your bill to be outrageous if you and yours have a couple of mediocre craft brews. Been stopping by since it had opened and its always had the same issue with bad staff and overpriced. The wait staff is never-present and if you sit at a table, expect to wait forever to get another brew. Food is subpar compared to most other MMs and extremely overpriced compared to the others. In short...long waits + subpar food + mediocre selection + way overpriced = go to Barleys instead!
592 characters

3.53
/5
rDev
-2.8%
vibe: 2.5 | quality: 3.5 | service: 3.5 | selection: 4 | food: 3.5
My wife and I come to the Mellow Mushroom in Greenville usually once a month. The Grateful Dead/Stoner vibe is a nice change from the white, uptight, bible beating folk that pervade the greater Greenville area.
The restaurant is located in a historical old warehouse, there's lots of exposed bricks and very high ceilings that makes the place seem much larger than it is.
If you come, by all means avoid the dinner rush (between 6 and 8) on Fri and Saturday - the place gets irritably crowded, with people waiting for their tables knocking elbows with some who are trying to dine. Also it seems that every breeder in town brings their brood of 3 or 4 screaming little ADHD brats who work incessantly on ruining the atmosphere and making you praise the lord that you've been smart enough to use contraception. Once again - avoid the weekend dinner rush if you like to digest your food and beer in peace. I would give the place a higher atmosphere rating if it wasn't for the amount of kids. Mom and Dads - take your kids to Chuck E Cheese, please.
The beer selection is good, with something for almost every taste. The servers are all right. I recommend sitting at the bar and eating, as the bartenders are superior to the waiters with both their knowledge of beer and are quick to offer samples of anything you wish to try. Your food also comes quicker.
Prices are reasonable. While this is a chain, I do enjoy the pizza and calzones. I haven't found any better in the Greenville metro area (which really isn't saying much).
1,529 characters
3.55
/5
rDev
-2.2%
vibe: 3.5 | quality: 3.5 | service: 3.5 | selection: 3.5 | food: 4
Stopped in here to grab a bite to eat finally after showing up one night in the past and it was so crowded that we left. If you enter off of the main street in the entrance where the photo is from, you might be a bit confused as that is actually the back entrance. The hostess station is under a mushroom shaped object on the opposite right side of the restaurant. So be aware of that if you are not already. Lots of wood flooring and furniture in this Mellow Mushroom as compared to most. Not a huge amount of decorations to let one know that they are in a Mellow Mushroom, but some of the usual things are there such as posters, etc. Plenty of boothes along the left hand side of the wall with an L-shaped bar at the front on your right (if entering from the entrance pictured). High top tables are on your right as well more toward the hostess station. Regular seating at tables are spread about. There is also the option to eat out on the covered deck looking back toward the wooded creek toward the Govenor's School. Parking in this area can be a bit of a pain, but if you go to the lot behind this location and can't find a spot, go to the round-about just to the left of the parking lot exit and park up at the large parking lot adjacent to the round-about. It is a short walk from there and parking is free. The pizza here is just about the same as every other Mellow Mushroom that I have been to (which is a good thing). The beer selection however was only okay. Not a lot going on with the tap list that was overly exciting. The bottle selection was a little bit better though, but not much. Service was kind of spotty this time as we went through two servers with one being MUCH better than the other. Worth stopping in if you are in this area of town, but there are much better locations in the same area to go for a good brew.
1,839 characters

3.55
/5
rDev
-2.2%
vibe: 3.5 | quality: 3.5 | service: 3 | selection: 4 | food: 4
Visited May 2011
Well...if you have been to one, you have just about been to them all. The food, weather it be pizza or sandwiches or salads are the same quality and taste that I can get at the Mushroom down the street from my house, which is to say that it is good. The only really difference that I can make note of is that most of the locations will carry local beers in addition to the typically, kind of standards that you can get at them all. Some will carry other beers that you can't get at other locations, but it is typically beers that you can get locally. The vibe of the place was good and the service was average at best.
Overall, just a good place for pizza and beer.
685 characters

3.05
/5
rDev
-16%
vibe: 3.5 | quality: 3.5 | service: 1 | selection: 4 | food: 4
Ah, Mellow Mushroom. You have such great food, but your service is absolutely abysmal, at best. Everytime I eat at one of these joints, I vow never to return and give them the satisfaction and my money. But alas, I always come back. Last night, we went to this place with some friends, and with the original waiting for our seat, from the waiting to order, and waiting for our food, we were there for almost 3 hours! This time I mean it. I will never be back, Mushroom!
Aside from that though, there food really is pretty good. Great pretzels, cheese bread, steak and cheese hoagies, and of course, pizza. Got the buffalo chicken with bacon pizza last night, and the buffalo sauce was a little skimpy. Still pretty good though.
They have an excellent tap list, and even more bottles. I saw some Rogue, Stone, Allagash, Avery's, Boddingtons, Samuel Smith, Victory, SN, SA, etc. They had a good selection of seasonal specials that they were only carrying for a short while.
All in all, not a bad place to grab a beer and get some pizza. But, be prepared to dedicate your evening...
1,085 characters

4.18
/5
rDev
+15.2%
vibe: 4.5 | quality: 4 | service: 4.5 | selection: 4 | food: 4
Kudos to my CouchSurfing host for hanging in and bringing me to this place. We covered Greenville, SC pretty well during my visit as part of WHF2.
The main entryway was on Augusta Street, although there were several others throughout the space. The place ran mainly North/South with the kitchen at the far end; the bar off to the left, all of the way aft; and a restaurant area that encompassed everything. As far as food was concerned, we had salads, pretzels, and hummus during our visit and that was enough to satiate me for a while.
An Alice-In-Wonderland motif was prevalent with lots of papier-mache mushrooms throughout, as well as a 1960's-centric mural above the bar and kitchen that depicted Jim Morrison, Hunter S. Thompson, and Jerry Garcia. Also, in the passageway to the bathrooms, Jerry Seinfeld and Elaine Benes pointed the way, painted onto the wall.
My one complaint was the insistance on serving beer in frosted-cold glasses. I should have caught on and said something, but it had been a full day of drinking and I was a bit slow on the uptake.
Mellow? Yeah, man, right up until I suggested that the bill was just a figment of everybody's imagination. Suddenly, things got decidedly un-mellow. Kidding. Actually, it was a cool place to hang out and locals should definitely consider it as a destination.
1,329 characters
4.15
/5
rDev
+14.3%
vibe: 5 | quality: 4 | service: 4 | selection: 4 | food: 4.5
What can I say I love this place. Hvae been to both the one in Greenvilel and the one in Asheville, both multiple times and I must say I love them both. The food is top notch, well if you liek pizza and sandwhiches and the like. Awesome, must try the garlic pretzel, outstanding. The atmosphere is absolutly the best. Lots of pychedelic pictures and cool tunes. Wait staff is soo laid back and cool. Nobody is in a rush and nobody is ever unhappy, just great!
Mellow Mushroom in Greenville is great. Word of wisdom is park in the back by Falls Park, much easier to go through the back entrance. As you walk up the stairs you enter the restaurant which has a large celing and lots of colorful wall decorations. Lots of TV's and a great atmosphere. Many brews on tap, for SC with a 6% cap they do fairly well. Bottle selection is even more impressive. The food is top notch. Love the pizza and garlic pretzels. Staff is awesome and laid back, just a cool place to go and chill. Very reasonably priced, only downer is no pizza by the slice. Overall I love the place, as I do all the Mellow Mushrooms. A must stop while in Greenville.
1,133 characters
Mellow Mushroom in Greenville, SC
Place rating:
3.63
out of
5
with
11
ratings