Stone Cat Barley Wine
| Ipswich Ale Brewery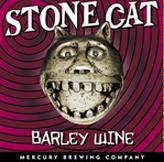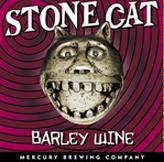 BEER INFO
Brewed by:
Ipswich Ale Brewery
Massachusetts
,
United States
ipswichalebrewery.com
Style:
English Barleywine
Alcohol by volume (ABV):
10.20%
Availability:
Winter
Notes / Commercial Description:
No notes at this time.
Added by Jason on 01-16-2003
This beer is retired; no longer brewed.
HISTOGRAM
Ratings: 9 | Reviews: 9
Reviews by genaro:
3.82
/5
rDev
-4.5%
look: 3 | smell: 3.5 | taste: 4 | feel: 4 | overall: 4
Stonecat Barleywine had a fruity, alcoholly aroma. The color was opaque, closer to black than dark brown. There was no head or lace to speak of. The taste was a a bit eclectic, with elements of licorice, molasses, fruitiness (raisins), and alcohol. Overall it was sweet and smooth with a good initial bite. The finish was dry and slightly sweet and a bit oily. A pretty good beer for a damp, cold night.
403 characters
More User Reviews:
3.63
/5
rDev
-9.3%
look: 4 | smell: 3.5 | taste: 3.5 | feel: 4.5 | overall: 3.5
12 oz brown bottle with no freshness date.
Appearance: A decent amount of lace clings to the glass and the crystal clear mahogany colour is appealing.
Smell: Huge wafts of ripe fruit, caramel and slight alcohol give an almost cloying sweet feel in the nose.
Taste: Sweet … very sweet. Hello hops? Anyone home? Not much in the way of hops or even a balance bitterness. Lots of unfermented dextrins, ripe fruit flavours and sweet alcohol bombarded the taste buds to a nearly cloying sweetness that does not what to go away. Green malt flavours hold on with a steely caramel malt in the end. Alcohol adds a touch of spiciness right when the hops peak to gather some sense of balance in the end.
Mouthfeel: Luxuriantly creamy and smooth with a thick almost syrupy body.
Drinkability & Notes: This brew has a green character to it, what will happen to the faint hoppiness if this is cellared? I'd up the hopping a bit, perhaps not just in bitterness but more flavour hopping as well. I'll save a few bottles and see what happens a year or two later.
1,080 characters

3.8
/5
rDev
-5%
look: 4 | smell: 4 | taste: 3.5 | feel: 4 | overall: 4
On tap, Extreme Beer Fest 2004 (2003 edition)...
Thickish cinnamon brown. Small-bubbled tight head of 1/4 of an inch. Laces in coating layers. Lots of caramel to the aroma, toffee-ish. Mouthfeel is full with lower carbonation. Honey flavors, some buttery diacetyls shine through. Hops are ironed-out, not excessive but balance without brutal assertion. Finishes with a slightly almond-like nutiness. Not a killer, more in the style of an Old or Scotch Ale or even a buttery Bock...enjoyable and it was nice chatting with the brewer.
535 characters
4.04
/5
rDev
+1%
look: 3 | smell: 4 | taste: 4 | feel: 4 | overall: 4.5
Originally reviewed on September 27, 2005. 12 Oz Bottle. Murky and complex ruby-brown pour, with almost no head and very still. Glows ruddy and opalescent. Rich, fruity and bourbon aroma, with raisins, light chocolate, pineapple, coconut, fresh bread, and a tang of fresh squeezed lime. Extremely interesting complex blend of flavors, warm, full rich and creamy notes, full of bread, fresh whipped cream, tinged with vanilla, warm fresh bread, loads of fresh pineapple and fresh grated coconut, blended with evaporated milk and more coconut milk. Throw in a little bit of lechee and lemongrass. Finishes in a good run of amped up hoppy goodness. Continues with a warm alcoholic blend of yeast, raisins, brandy, and bright bready notes. Some veinous notes, with a run of chocolate, orange-peel, and marzipan on the underground. Wow, extremely well balanced and complex. Palate is a touch harsh, and stinging, but blends in well and warms the mouth, smacks oaky, which does will with the sticky sweet fruit in this beer. This beer is a fantastic example of why this style is my favorite.
1,085 characters

4.35
/5
rDev
+8.7%
look: 4 | smell: 4 | taste: 4.5 | feel: 4.5 | overall: 4.5
Pours with a one-finger light brown head that fades quickly leaving some lace. Deep amber almost black color. Good carbonation. Nose is a sweet malt. Nice and chewy, sweet but no yeastyness. Heavy bodied. $1.80 for a 12oz bottle from Colonial Spirits Acton, Ma.
261 characters

4.5
/5
rDev
+12.5%
look: 4.5 | smell: 4.5 | taste: 4.5 | feel: 4.5 | overall: 4.5
Let me just say that my type of barleywine is sweet and malty. This is my type of barleywine. Screw that crapload-of-hops stuff, this is how it is meant to be.
Very deep dark red that approaches black in places. No head, just cream-colored wisps on top. Aroma is sweet, thick molasses with some cherries, vanilla, and wood. Flavor is almost dubbelish with a big yeastiness. Although the beer is sweet, it finishes with a lingering hop flavor. A nice low carbonation, thick and chewy, but not overly syrupy. Very drinkable.
The best barleywine I have ever had.
563 characters

4.05
/5
rDev
+1.3%
look: 3.5 | smell: 3.5 | taste: 4.5 | feel: 4 | overall: 4
Presentation: 12 oz amber bottle.
Appearance: Dark amber color with slight foam.
Smell: Sweet and malty. Modest.
Taste: Sweet. Sweet malted barley with a good amount of floral hoppiness to balance. Very good.
Mouthfeel: Smooth, full body. Good feel.
Drinkability: Very drinkable. I liked this barley wine.
320 characters
3.88
/5
rDev
-3%
look: 4 | smell: 3.5 | taste: 4 | feel: 4 | overall: 4
Enjoyed this on tap at Redbones! Served in a small snifter-type glass, it had a dark garnet/ruby hue. Head was quite thin and fine, with a smidge of lacing. Nose was not overly strong, with hints of sweetness and dark fruit managing to make their way to my nostrils. Mouthfeel was generally medium, for both body and smoothness on the tongue. Taste was malty and sweet up front, with a mild hint of toffee lurking in the background. Some suggestions of dark fruit are also present, though not in abundance. Flavors, in general, could be fuller and/or richer, imo. Still, a tasty little offering. Cheers!!
overall: 3.9
appearance: 4 | smell: 3.5 | taste: 4 | mouthfeel: 4 | drinkability: 4
490
694 characters
3.95
/5
rDev
-1.3%
look: 4 | smell: 4 | taste: 4 | feel: 3.5 | overall: 4
Dark garnet hue, with transparent crimson edges, and a thick tannish, creamy head that slips down to a thin ring, but never dissipates.
Aroma is fiercely warm, rich, boldy fruity (dark one, cherries, berries, grapes, etc.), with a brandy-ish feel. Very nice.
Taste: lush, and malty, little hops, thick and full of flavor. Great, big sweetness, almost treacly, molasses-like in the flavor. Lingers long in the finish, giving nutty undertones, some raisins, dates, brown sugar, very dark and thick.
Alky-hol doesn't really kick in so hard, until...until now, oooh, poppa moaw, moaw...pretty nice, but could be a bit bolder and bigger in the flavor, this one kind of laid there after presenting itself...a nice treat, but I yearn for a bigger kick from my barleywines. Good for what it is, though, and I'll appreciate that.
824 characters
Stone Cat Barley Wine from Ipswich Ale Brewery
Beer rating:
4
out of
5
with
9
ratings