Against the Grain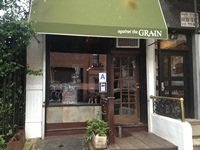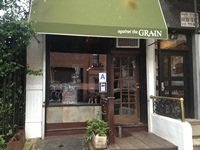 PLACE INFO
Type:
Bar, Eatery
620 E 6th St
New York
,
New York
, 10009-6837
United States
(212) 358-7065
// CLOSED //
Notes:
No notes at this time.
Added by rezdweller74 on 08-19-2007
PLACE STATS
Reviews:

12

Ratings:

pDev:

5.98%
HISTOGRAM
View: Place Reviews
Ratings: 12 | Reviews: 12
Reviews by Hibernator:

4.08
/5
rDev
-2.4%
vibe: 3.5 | quality: 4 | service: 4.5 | selection: 4
I arrived in NYC Friday afternoon and met up with a good friend for a long awaited weekend. After meeting up at Penn Station we headed down to the East Village for record shopping at Gimmie Gimmie Records, Big City Records & Academy. We decided to drop by Against The Grain for some craft beers after our mini shopping spree.
This place is intimate with exposed brick and it's dimly candle lit atmosphere. It was a little too dimly lit for my personal taste and not in alignment for my mood on that particular evening. There was good music playing while I was there with selections from Talking Heads, The Pretenders and Blondie.
The service was really good and better than average. Our bartender was friendly, responsive and competent. It was nice to experience the type of service that includes the bartender coming over to your table as you finish your beer to remove your old glass and inquire if you want another. That type of attentiveness goes a long way with me.
The draft selection here is well focused, yet limited. You can expect about 7 seven drafts with options that included Stoudt's Pilsner, Victory Golden Monkey, Left Hand Pepper Porter, Two Brothers Cane and Ebel, Black Perle and Founders Double Trouble. All of the beers are served in nice tulip glasses too. I appreciate the focus on quality over quantity with some really interesting selections.
They also offer about 90 bottle selections, so you should have no problem finding something for everyone in your group. Some bottle specials advertised were SN Celebration Ale for $6 and Pretty Things Baby Tree for $14. In addition to the beer selection, Against The Grain offers a "Bar Snacks" menu. This place is definitely a solid option if you're in the neighborhood.
1,755 characters
More User Reviews:

4.14
/5
rDev
-1%
vibe: 4 | quality: 4 | service: 5 | selection: 3.5
I was working in NYC the week of Craft Beer week and this was one of the first places I visited that week.
From talking to the bartender, I learned that the place shares staff/beers with the restaurant next door, but the bar area is very easy to overlook as it's only lit with dim lights and candle light.
I was there on a Monday so the place was completely empty besides the bartender and one other person having drinks by themselves. There was a television in the corner playing a football game. Although there was a game on, the television was in an area where it wasn't distracting. The bar is longer than it is wide. There's a long thin table set up in the middle which has seating and there's also small bar-style seating along the walls.
The bar is very small, but they still have a well selected tap selection and an impressive bottle selection for such a small place. I ordered Ithaca Flower Power, as Ithica was the featured brewery for craft beer week. Other beers that they had there include a few Belgians, Oscar Blues, Founders, Stone, Dogfish Head, and some others.
The bartender was knowledgeable of beer and was pleasant to talk to. He offered us samples of other beers that were on tap when we asked about them. The bar itself only has seating for three people and while talking, the he offered to bring me an additional stool to sit down and talk with him.
I would definitely visit this place again. It seems like a great place to sit down and relax. Great selection, and a great find on the lower east side.
1,534 characters

3.86
/5
rDev
-7.7%
vibe: 4 | quality: 4 | service: 4 | selection: 3.5
This is a small place on the Lower East side of Manhattan. Essentially the size of your average small studio apartment! Basically there is long table in the middle with some seats and counter area running down the sides of the place. There is a very small bar area in the front corner of the bar with no seating. They don't have a lot of different beer, but they do have a good selection. I had a couple of Green Flash West Coast IPAs in a bottle here, they tasted good but came out of the refrigerator a bit too cold.
They also have food here, but we didn't try any food.
This looks like a good place to have a drink or two if they have one of your favorite beers, but not really a place to setup shop. If you are in this area, hit this place with some others.
763 characters

4.35
/5
rDev
+4.1%
vibe: 4.5 | quality: 4 | service: 4.5 | selection: 4.5 | food: 4.5
Went here for a birthday party.
So there are two sides to this place.
The Grape and Grain. Against the Grain would be the beer side. I didnt have the "pleasure" of being cramped inside the Grain section of the restaurant but I accidentally went into the Grain entrance and to say that its small is an understatement. I couldnt even enter the building from that entrance at 10pm on Saturday Night.
Your best bet (if its crowded) is to get a seat in the Grape (wine bar) and order the beer from the Grain. Thats what I did. Also the place cleared out a bit on the night I was there, but this was after 1230-1am or so. Im not sure what the scene was like on the Grain side.
I can only speak to the atmosphere in the Grape, but its awsome. Tables and couches for seating as well as seats at the wine bar. Club atmosphere, relaxing music.
Beer list was impressive. Interesting brews and nice spread of brewers from all states, and pairing suggestions. Mikkeler, Pretty Things, Ballast Point, Avery, Troegs (Nugget Nectar)...basically anything really good when it comes to the NYC area.
The food at the Grape was really good. Its gourmet style medium/small sized plates food all under 21$. Proabably not enough to get totally stuffed but the food is 4-5 star restaurant NYC quality IMO.
Bottles are a little pricey IMO, but so are all bottles anywhere you go in the city. No more or no less than you'd pay anywhere else. I typically stick to the drafts as they usually have highly rated brews.
Definitely worth a visit for beer or food.
Highly Recommended.
1,561 characters
4.14
/5
rDev
-1%
vibe: 4 | quality: 4 | service: 4.5 | selection: 4
After seeing this place in Beerfly, I stopped by with friends after getting a cone of fries from Pommes Frites (about three blocks over).
Talk about a cozy bar. The place appears to be a nicely remodeled garage - narrow and not terribly deep. Rrally though, the exposed brick walls and smooth black counters creates a simple, but tasteful atmosphere.
Anyways, we saddled up to the central island of the bar and the friendly bartender promptly came over with menus. We ordered a Sixpoint draft, can of Old Chub, and bottle of Hitachino. Everything was fresh and served in an oversized red wine glass.
Overall, this was a lovely little bar and worth hanging out for a low-key night with friends and good beer.
710 characters
4.2
/5
rDev
+0.5%
vibe: 4.5 | quality: 4 | service: 4 | selection: 4.5
Not quite as small as other people are saying - a long narrow room with one high center table that would seat maybe 10, plus chairs on three walls. Candlelight and dark wood make for a mature setting. Thought obviously went into the beer list - there's a range of styles, hard-to-find beers, and not one "because our distributor pushed it" selection on tap. For this privilege, you pay full NYC prices ($7+ per pint). Bartender was nice and attentive but gave us space.
Good spot for a nightcap.
497 characters
3.64
/5
rDev
-12.9%
vibe: 3.5 | quality: 3.5 | service: 3.5 | selection: 4
intersting that only one NY has rated this place. it is a tiny little narrow hall of a place that is maybe 25 ft long. supercramped with15 people. when you walk back to the bar that seats 2 people you are rubbing up against the backs of people seated in the center table or facing the wall. I think this place would be good to eat/pair beer &/or wine with food... I will def come back for that. the sweaty harried bartender/ server was cool for the 10 seconds he could afford me the time to tell me "sorry cash or amex only" . good beer selection... rr, avery, local stuff, gf, ballast point, jp....good stuff. overall more of a food/beer or wine spot....not really a "bar". +1 for being a part of the ny craft beer fest +1 for nice beer selection (but pricey for lower east side)
780 characters

4.08
/5
rDev
-2.4%
vibe: 3.5 | quality: 4 | service: 4 | selection: 4.5
Drove in after work yesterday. We were able to grab a parking spot right out front which was pretty impressive. We walked into Against The Grain and were immediately told there was a "private party" going on and that we had to wait inside Grape and Grain (the adjoining sister location) until they were finished. We were a little off put at first but we made the best of it.
A- Dark, loud 90's alternative being played, a quick browse of the crowd and their drinks confirmed to me that this place is definitely a yuppie hang out.
Q- Very well thought out selection. They just had "Hop Fest" so all the draught lines were of a hoppy nature, which is not a problem with me. Ithaca's Flower Power, Gordon, Green Flash IIPA, Climax IPA, Nugget Nectar, Troegs Hopback on cask and Green Flash West Coast IPA on firkin. Great bottle/can selection as well, class act imports (Theirez, De Ranke, Fantome, Demon Hunter and a few Trappists) and a large selection of US micros (Weyerbacher Blanche, Oskar Blues, RR/Avery Collab, Bear Republic etc). I wish they had some REAL glassware though, every beer was served in the same goblet/pilsner glass...
S- Very friendly, the place is so small that when you finish your drink she is right there asking you whats next, i like that, plus she was easy on the eyes which is always a bonus.
F- I was after the beer, no food on this trip.
V- Not bad but it IS Manhattan...
I could imagine that this joint gets pretty busy at peak times, seating would definitely be an issue, next time I will call ahead to make sure there is no private party or any other road block being held. Overall if you can handle the loud, light weight, Stella drinking, mid 20's, indie, college, yuppie crowd i highly recommend Against The Grain.
1,758 characters
4.38
/5
rDev
+4.8%
vibe: 5 | quality: 4.5 | service: 4.5 | selection: 4 | food: 4
(from notes: visited last week...twice :)
Like the other reviews mention, this is certainly a great 'date' place or a great venue to have an meaningful conversation over great brews. The interior is beautiful, with expose brick walls, dark wood, and enclosed in a pretty small place. Didn't sit at the communal table in the center, but had a sweet spot at the front window.
Great selection of meaningfully selected brews, and even had a chance to chat with one of the owners about the lineup. Smaller selection on tap, but more than made up for in quality. The bottle list is pretty extensive from US and other areas. Nothing too out of the ordinary, but they had Bell's Two Hearted (which is not distributed in NYC at this time).
Food was really excellent, and the small plates were well thought out, interesting, and equally as comforting for the season. Great service as well, and I have to say that I will be back many more times. Luckily my girlfriend is understanding about my beer geekery, but this place marries my love for beer and her desire to go somewhere nice and intimate.
Great things here, and would highly recommend.
1,140 characters
4.63
/5
rDev
+10.8%
vibe: 4.5 | quality: 4.5 | service: 5 | selection: 4.5 | food: 4.5
Small place with bar seating along a wall, and a common table in the center of the room with seating for about 10. Great beer selection with about 60 beers from all over the world. Very well-thought-out list.
Service was great. I arrived around 7:30pm on Saturday July 5, and I was the only person there for the 45 minutes or so that I spent. The area was unusually quiet because of the holiday weekend. The bartender, Stan, had good recommendations and was very friendly.
I enjoyed a Westmalle Trappist Tripel with an excellent Mozzarella sandwich. Beer was $14, sandwich was $9.
Great place to enjoy high quality, yet simple food and some spectacular beer selections. Intimate setting for conversation. Perhaps a bit pricey to be a regular, but
you get what you pay for. I'll definitely be back.
801 characters
4.36
/5
rDev
+4.3%
vibe: 4.5 | quality: 4.5 | service: 4 | selection: 4.5
On a very dead Sunday night I stroll in. If this is the city that never sleeps, maybe everyone is taking a nap? It's quiet everywhere, and here is no exception.
Beautifully set up with nice brick and very low light to increase the ambiance. High wood tables make for about a dozen open seats. The whole area is pretty small and more relaxed compared to Grape & Grain which is it's sit-down-and-eat big brother next door. One tv is set up opposite the tiny bar.
I had the Racer 5 which was on-tap and it was amazing. They have a very wide variety of stuff that shows that the list was very well thought out. There's something for everyone here I'm sure.
Service was attentive.
This place seems extremely intimate to me and would definitely be a great date spot. If you want a spot to have a few and pick someone's brain, this could be for you. Or if you just want a place to set a "mood" for later "activities", this might be it as well. I'll be back. And to try the food as well. Definitely an under-appreciated (and possibly under-frequented) establishment.
1,064 characters
4.3
/5
rDev
+2.9%
vibe: 4 | quality: 4 | service: 5 | selection: 4 | food: 4.5
Went here for the first time for a quick few drinks and small plates to share with some friends. It's small, dark and cozy but a great atmosphere. Nate the bartender was quite knowledgeable and attentive. The small plates we shared were quite tasty and the chorizo was fantastic. Now for the most important part, the beer. Not a huge selection, but impressive nonetheless. Some local, some imports, but all delicious craft beers. I had the Blue Point Crop Circle, Troegs Nugget Nectar and a Green Flash IPA. My wife had one of her favorite beers, a Captain Lawrenece Smoked Porter. Bottom line, we really enjoyed this place and although the hours on their website were a little off, it was well worth the wait and we will be back.
730 characters
Against the Grain in New York, NY
Place rating:
4.18
out of
5
with
12
ratings