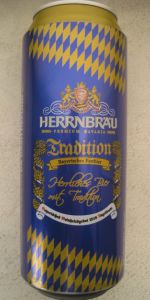 Write a Review
Beer Geek Stats:
| Print Shelf Talker
Style:

ABV:

5.5%

Score:

Avg:

3.43

| pDev:

9.91%

Reviews:

13

Ratings:

From:

Avail:

Fall

Wants

Gots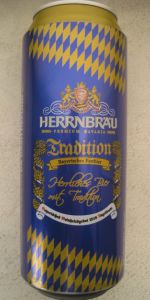 Notes:
3.56
/5
rDev
+3.8%
look: 3.5 | smell: 3.75 | taste: 3.5 | feel: 3.5 | overall: 3.5
Moderately hazy in the glass with a reddish copper-brown color. A modest white head that settled fairly quickly. The aroma was muted but was bready with some raisin, pumpernickel, and faint floral notes. The taste followed for the most part with bready flavor, some melanoiden, and a bit of stale cardboard. Low bitterness and hop presence. The body was slightly thin and carbonation was medium.
395 characters
3.5
/5
rDev
+2%
look: 3.5 | smell: 3.5 | taste: 3.5 | feel: 3.5 | overall: 3.5
Appearance: Deep amber brown, with a bit of haze. Modest, coarse, off-white head slowly fades. Irregular rings line the glass walls.
Aroma: Rich, dark bread aroma, with notes of dark caramel and toast.
Taste: Opens with prominent dark bread notes, and dark caramel. There is an earthy, nutty presence as well. As the taste progresses, there is more earth, and just a hint of smoke. Little hop presence is discernible, just a faint, nearly neutral bitterness. Late in the taste, a restrained herbal bitterness brings the taste to a close.
Mouth feel: Full and soft, very pleasant, with just faint carbonation.
Drinkability/notes: Though it seems a touch odd to be drinking an Oktoberfest in December, though its 59F outside, its good. Would pair well with roasted meats.
Presentation: Packaged in a 500 ml, 16.9 ounce aluminum can, served in a standard Pilsener glass. Beer number two (December 2nd) from the 2017 Costco Advent Beer Calendar.
947 characters

3.62
/5
rDev
+5.5%
look: 4 | smell: 3.75 | taste: 3.5 | feel: 3.25 | overall: 3.75
Pours a murky brown-amber with a finger of khaki foam. Head retention is good with a little lacing. Aroma is biscuit and bread malts, with a touch of plum and raisins. Flavor profile is biscuit, and bread malts. There is a little dash of plum. Mouth feel is medium-thin and fizzy. Overall, a simplistic traditional beer. It's straight forward.
Served in a 12oz snifter from a 16oz can.
386 characters
2.36
/5
rDev
-31.2%
look: 4 | smell: 3 | taste: 2 | feel: 2 | overall: 2
From Costco. 50cl can. In Bavaria hefe glass. Playing Sentience An Android's Tale. Odd flavor, like detergent/soap, specially in aroma. In mouth there are some interesting nutty notes, but soapyness is also there yet lower. Lots of foam, requiring multiple pours. Avg 2.21
31 Dec 2017. Bottle. From Costco. At lunch, with rice soup + russian salad. No trace of the soapy notes I found in the canned version nor the excess of foam nor the nutty notes. Instead, it has metallic and nasty herbal notes that dont invite to long sips and difficult finishing it
556 characters

3.59
/5
rDev
+4.7%
look: 4 | smell: 3.75 | taste: 3.5 | feel: 3.5 | overall: 3.5
Poured into tall wheat glass @ 40 degrees:
L: caramelly marzen-like yet a bit like cider. Puddly foamy head that sticks around through each sip.
A: smells of honey and nuts so a bit like honey nut cherrios with some fruity malts.
F: Super thin yet a bit creamy. For purity law I got some hop bitterness?
T: subtle vanilla and caramel, and some bitter maltiness that tasted pine needle hoppy
O: good for style, better ones out there but not a bad beer. Slightly better than average of similar style.
512 characters

3.5
/5
rDev
+2%
look: 3.5 | smell: 3.5 | taste: 3.5 | feel: 3.5 | overall: 3.5
16.9 oz can poured into a pint glass. Day 2 of the Advent. Looks like I will be having at least one more Oktoberfest brew this year. Pours a murky brown with slight orange highlights and little to no head, just a tepid thin lace. The smell is of nuts, malts, and something else I can't quite place. The taste is bready, grass/tea like, and a little understated. The feel is light, somewhat watery, with a medium to a touch above medium level of carbonation. Overall a decent Oktoberfest, but not quite up to par with some of the more available offerings.
563 characters

3.31
/5
rDev
-3.5%
look: 3.5 | smell: 3 | taste: 3.5 | feel: 3.25 | overall: 3.25
Served in a pint glass from the can.
Appearance: Slight hazy gold color with medium bubbles to the body creating a thick white head rising just about one finger's length.
Smell: Bland hops coming off like a like lemons zest. Not much to inhale.
Taste: A touch sour, hops and light malt and tad floral. It's bitter but a smooth bitter which feels more like a pale lager than anything else.
Mouth: Medium carbonation and not really sticky by has a cream style of finish at the end.
Overall: It's descent, better martens out there but this one wasn't truly a disappointment. Salud!
590 characters
3.57
/5
rDev
+4.1%
look: 3.25 | smell: 3.75 | taste: 3.5 | feel: 3.75 | overall: 3.5
Hazy, dirty gold with a minimal head when poured up, but a wonderful malty, full aroma. Nice buttery, smooth taste that lingers nicely without any distracting aftertaste to undermine the experience. Good in the mouth, and pleasant enough to want to finish the glass. Good beer.
277 characters

2.92
/5
rDev
-14.9%
look: 3 | smell: 2.75 | taste: 3 | feel: 3.25 | overall: 2.75
Herrnbräu Tradition poured with just a little head that did not last long. It is medium low in clarity, with just a little haziness starting to show. It poured a pale straw yellow, maybe a 4 on the SRM scale. There is almost no lacing on the glass.
I'm a little stuffy today, and am having a hard time getting much from the scent. It definitely has that lager wet grain smell going on, but I also get something odd. It reminds me of candied ginger, but that's completely style-inappropriate and might be my nose playing tricks on me. Flavorwise, it is very malt-forward, though moreso in grain than sweetness. There is some sweetness, mind you, it just isn't the most prominent flavor.
On the whole, this is a middle of the line beer that is not appropriate for the time of year. I assumed the advent calendar would get darker, heavier, and maltier as it got closer to Christmas, but I might be giving the creators too much credit- I'm not sure any thought was put in to the order of the beers.
997 characters
3.71
/5
rDev
+8.2%
look: 4 | smell: 3.5 | taste: 3.75 | feel: 3.75 | overall: 3.75
From the can, it pours a hazy brownish color with a nice fluffy head. The head starts fluffy and lasts awhile. The scent is primarily malt. The taste is primarily malt and enjoyable. Yum!
191 characters
3.54
/5
rDev
+3.2%
look: 3.75 | smell: 3.5 | taste: 3.5 | feel: 3.75 | overall: 3.5
500ml can, day 19 of the 2015 Costco Beer Advent Calendar - more Oktoberfest brew in December, when it's just too damned cold for dirndls!
This beer pours a clear, pale golden yellow colour, with three fat-ass fingers of puffy, loosely foamy, and bubbly bone-white head, which leaves some attractive layered snow rime lace around the glass as it slowly recedes.
It smells of biscuity and grainy caramel malt, red apple skin, bar-top nuts, a twinge of gasohol, and plain earthy, leafy, and grassy noble hops. The taste is bready, doughy pale and caramel malt, some indistinct pome fruitiness, bland nutty notes, a suggestion of petrol astringency, and more mild earthy, weedy, and dead grassy hoppiness.
The carbonation is fairly understated in its low-profile frothiness, the body a so-so medium weight, and mostly smooth, nothing really all that keen on messing about here, it would seem. It finishes trending sweet, the malt and vague fruit flavours holding onto the reins as this one romps off into that good night.
A simply rendered version of the style, with no real flaws or anything to specifically complain about (I'm just in that kind of mood right now). Easy to drink and easier to forget about as a packaging anomaly for this time of year. Next!
1,264 characters

3.19
/5
rDev
-7%
look: 3.5 | smell: 3.25 | taste: 3 | feel: 3.5 | overall: 3.25
500 ml can stamped on the bottom of the can with a production date of July 2015 and a EXP(iration) date of Sept. 2016.
A bit light in both malts and hops, as well as body and color, for style, but no major flaws. Clean and refreshing. Lightly sweet up front and all the way into the faintly spicy, nutty and bready aftertaste.
Appearance: clear golden body with loads of visible carbonation topped by a moderately durable white head that leaves patterned lacing.
Medium-light body and medium-high carbonation.
517 characters

3.73
/5
rDev
+8.7%
look: 3.75 | smell: 3.75 | taste: 3.75 | feel: 3.5 | overall: 3.75
Just a shade or two darker than a helles or pilsner. Light amber.
Nutty aroma and a whiff of hop.
Tastes of bread crust and nuts. Slightly sweet and a slightly unpleasant almost metallic bitterness in the end.
Quite good, if nothing remarkable.
246 characters
Tradition from Herrnbräu
Beer rating:
80
out of
100
with
55
ratings