Whole Foods Market / Hangar Bar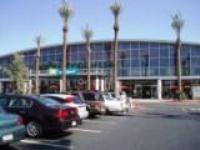 PLACE INFO
Type:
Bar, Store
2847 Park Ave
Tustin
,
California
, 92782-2711
United States
(714) 566-7650 |
map
wholefoodsmarket.com
Notes:
No notes at this time.
Added by MattThomas on 01-02-2008
Reviews: 11 | Ratings: 20
5
/5
rDev
+11.6%
Very new to the beer scene, but I'm quickly diving deep into it. Well, it was a great thing that I decided to check out Whole Foods. Chris was extremely helpful on two separate occasions, and it's extremely refreshing for someone to love their job as much as he does (well, if you could order whatever beers you want, I guess it'd be hard not to love it!). I left with a number of things that I was looking for, as well as a few things that Chris recommended. Was very happy to find a number of the Stone Kona/Macadamia as well, as that is currently a family favorite.
They will absolutely be getting a lot of my $$$!
618 characters
5
/5
rDev
+11.6%
Wow. This is the best selection I've ever seen at a whole foods and they have beer on tap! I had Mirror Mirror on tap tonight after a trade with Chris, the beer manager. It doesn't get much better than that.
A great selection of domestic and foreign including such rarities as Phantome Noel, RR Consecration and Temptation, all the Trappists (except Westvleteren obviously). Chris said they may have some Cantillon coming soon.
The beer tasting events look promising, I'll have to check those out.
499 characters

4.85
/5
rDev
+8.3%
I've been to a few Whole Foods in the Bay Area and I thought the Potrero Hill Whole Foods had an awesome selection, but this one blows any Whole Foods I've ever been out of the water.
First, they have a beer and wine tasting area. About 5 beers on tap and several bottle in the fridge. I went on 8/21/10 and they had Abyss, Bootlegger Knuckle Sandwich, a beer from Telegraph (forgot which one), Bruery Berliner-Weiss, and one more beer I'm blanking on. I heard about Chris and heard he's awesome, but unfortunately some asswipe was working the tasting area (on a side note: why do most employees of Whole Foods seem like miserable, "i hate the world" hipsters, while employees at Trader Joes are usually pretty friendly and nice?).
Bottle wise, awesome west coast selection. Picked up some BA Santa's Little Helpers, some Doggie Claws (never saw these in bottles in the bay area for some reason), and a Coton.
Prices appear pretty reasonable (pretty on par with Hi Times in Costa Mesa).
990 characters
4.8
/5
rDev
+7.1%
Standard Whole Foods superstore model, similar to North side Chicago or North Columbus. All the great west coast breweries represented (Firestone Walker, Alpine, RR, Bruery, Deschutes, etc). Chris (beerman4) is very helpful, and obviously knows his stock. A beer lover himself, he seems to take care to get the best craft beers into his store.
This is definitely among the best Whole Foods selections I've seen on the west coast, I'd say better even than the 4th street location in San francisco. I think what matters is the personal touch from beer lovers running the place.
577 characters

4.65
/5
rDev
+3.8%
I had heard this was a great place to pick up bottles, so I decided to drive the rest of the way down yesterday after I went to drop some stuff off with my girlfriend in Fullerton.
Only a few moments after arriving in the beer aisle, Chris came over to ask if I had any questions and if I was looking for anything in particular. He let me know he had some other stuff in the back and ran through a pretty impressive list. Amazing service and very friendly guy. Definitely talk to him if you're there and even thinking about beer.
The selection was quite good, I ended up walking out with a HotD Blue Dot, HotD Adam, Lagunitas 13th, and a Duchesse De Bourgogne, but there were plenty of other beers I cold have picked up. Plenty of Blind Pig and Pliny, and apparently a decent stock of Consecration kept in the back. Lots of Lost Abbey, Stone, Lagunitas, Moylans, HotD, and many more from CA breweries. A good selection of Belgians too, Rochefort, Chimay, Achel, and a bunch of others that I can't remember off-hand.
Prices are what you would expect to find anywhere, so I have no complaints there.
1,100 characters
4.65
/5
rDev
+3.8%
Stopped in at the recommendation of a few BAs on my way from San Diego back to LA. This had got to be the largest Whole Foods I've ever been in.
Picked up a few bottles of Pliny and Blind Pig, and a Sculpin ... which made me happy!
Very good selection of local stuff and other good craft beer. Best part was that they had Pliny on tap ... I could definitely get used to starting all my trips to the grocery store with a good draft beer.
Met Chris, the beer guy ... very friendly and willing to go out of his way to help us find whatever we were looking for. Definitely glad we stopped in here ... probably one of the best bottle selections of any store we hit during a week in SD and LA.
692 characters

4.55
/5
rDev
+1.6%
vibe: 4.5 | quality: 4.5 | service: 5 | selection: 4 | food: 5
Nice selection with all the major breweries represented. The head beer buyer is a BA (beerman4) and knows his stuff. The good stuff is allocated in small quantities so it lasts a while - sucks for a hoarder like me but its for the good of the community.
Typical whole food prices. there are a couple taps in the beer section and employees are always happy to hang out with you while you drink beer. Lots of Belgian beers that are kept refridgerated.
This is one of the larger Whole foods I know of. Nothing super rare or vintage here but a good place overall.
562 characters
4.5
/5
rDev
+0.4%
Damn, I gotta move to Tustin! Whole Foods right off of the 5, with Total Wine right down the street. Must be nice!
Anyhow, I visited this place on a Wednesday afternoon while checking out some of the better beer spots in beautiful Southern Orange County! All the way towards the back left corner of the store is where beer geeks will find what they are looking for. Most of the beer is in the cooler, while there is another couple racks of beer in front of the bar area. The coolers are filled with all of the standard American micros that you would expect to find, including very fresh Pliny the Elder's! On the racks in front of the bar is where you will find most of the Belgians. Next to these is a bucket o' singles, which I originally thought were for mixer sixers. Turns out they are sold for $1.99/piece, which is kind of ridiculous considering what's in there. Mixer sixers would have been awesome! As for the special releases, they had 08 Decadence, Summer Yulesmith, Brandy Angel's Share, Cuvee De Tomme, HotD Blue Dot Spring 2009, La Folie, and others.
Be sure to ask for Chris, a fellow BA (beerman4). He is an extremely friendly guy who, obviously, takes a lot of pride in his beer section. He took the time to chat it up with me for at least 30 minutes or so, and was kind enough to share some information with me in regards to the dates of upcoming releases. Even though they don't have the physical license to open up the taps, they are offering a flight of tasters. I ended up getting a pour of Curieux and Mirror Mirror, but GF West Coast IPA was available as well. This is a great spot for grabbing some good bottles of craft, and will be even better once the taps are fully up and running. Prices aren't bad, but there is some seriously stiff competition with Total Wine being just down the street. Big thanks go out to Chris for his tremendous hospitality!
1,882 characters
4.5
/5
rDev
+0.4%
One of the new enormous Whole Foods that are sprouting up all over the place. It has a large beer selection to go along with the large selection of everything else. I chatted with what must have been their "beer guy" for a minute. Very nice and helpful guy. Also very knowledgeable. He told me that very soon they would pouring beer on-tap in the store. The beer selection was great. All the local stuff, tons of belgians. Lots of rarities as well, including Cuvee de Tomme and Angel's Share.
492 characters
4.35
/5
rDev
-2.9%
Stopped in with kentuckyfriedchickencantsail January 2011.
While they dont have the largest beer selection in the world the have some quality beer as well as some obscure ticks. I saw a couple beers that arent available anywhere else anymore. They also have a large selection of cheap beer for a buck a piece including a good portion of the bottom 100 for the die hard tickers.
Didnt interact with the help much but someone did come up to me promptly and ask if I needed help.
I guess there are some taps but I didnt pay attention.
Good place, will return.
562 characters
4.15
/5
rDev
-7.4%
Located basically at the corner of Slater/Segerstrom/Dyer/Barranca and Jamboree in South Tustin, the Whole Foods in Irvine is certainly the biggest Whole Foods I've been in, it's at least 3 times as large as the locations in Long Beach and Westwood. Went here twice, once to get a turkey for Thanksgiving, and a second time to get a turkey for Christmas. What sets this place apart from the other locations that I've been to is that they have a beer and wine bar in the establishment, where you can take a break while you're shopping. While they only have 5 beers on-tap at a time, none are macros, I had a Houblon Chouffe Dobbelen IPA Tripel from the Chouffe brewery while there in November, also saw Arrogant Bastard on-tap and Franzikaner. Bottle selection is quite good, lots of CA micros (Stone, Bear Republic, North Coast, etc., all the usual suspects), along with a great Belgain selection - Achel, Dupont, Rochefort, Orval, Koningshoeven, Westmalle, Duvel, lots of stuff, also had the rare Samichlaus Helles. Not a place I'd go to just for the beer or the on-tap selection, but if I'm going there for food shopping, the beer selection is just an added plus.
1,165 characters
Whole Foods Market / Hangar Bar in Tustin, CA
4.48
out of
5
based on
20
ratings.