Liberty Bell Beverage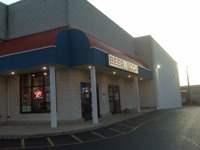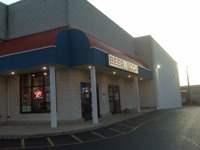 Store
718 N 13th St
Allentown
,
Pennsylvania
, 18102-1200
United States
(610) 820-6020 |
map
Notes:
Reviews: 10 | Ratings: 12
Reviews by deanhead:

2.7
/5
rDev
-32.2%
Stopped here on a Sunday while visiting the Lehigh Valley over Memorial day weekend.
Among the pallets and pallets of BMC I did find two or three aisles that were stacked high with different craft beer selections.
Call me spoiled but I'm used to the bottle shops in New England that have an incredibly diverse selection of beers available. You could only buy beer by the case here. Good and bad I suppose.
A few Belgian beers available, along with a decent selection of German and European styles.
They had a few west coast beers, but the micro offerings were mostly East Coast, specifically PA beers.
Other then the cashiers on the way out of the store, no one was available to help out if I had any questions. Despite the selections being sold by the case it still seemed somewhat pricey.
I'd go here in a pinch if nothing else was open, but certainly not the place I would consider my go to beer distributor.
922 characters
More User Reviews:
3
/5
rDev
-24.6%
vibe: 3 | quality: 3 | service: 3 | selection: 3
3.97
/5
rDev
-0.3%
vibe: 2.75 | quality: 3.75 | service: 4.5 | selection: 4.25
My local distributor. Vastly improved in the past few years. They do a pretty good job of turning their inventory and I can always find something I want there. Lots of Pennsylvania craft brewers are represented. Other micros are mostly well selected, comprising many of the better and more consistent breweries. Also, the craft beer section is arranged alphabetically, two thumbs up for that. Finally, there's a bin at the checkout full of single bottles to swap with, a cool idea I haven't seen elsewhere.
506 characters

2.94
/5
rDev
-26.1%
vibe: 3 | quality: 3 | service: 3 | selection: 2.75 | food: 3
Stopped in twice to look around before picking up my Little Caesar's pizza, which is right next door. Not impressed with the selection, which leans heavily on the side of BMC and a small craft/micro section.
The staff was helpful, in offering assistance but did not have anything I was looking for at the time. Did find 3 cases of Troegs Nugget Nectar still in the warm section, still at regular price even though it was sitting there for 5 months.
Small cooler that did have mainly BMC and a couple of cases of some local craft beers.
If you are looking for a large selection of macro brewed beers this is a decent distributor, but not a place to go out of your way to find something "special".
696 characters
3.65
/5
rDev
-8.3%
In a shopping plaza right off one of A-towns main drags.
Overall a good selection, probably one of the better warm selections to stand up to the Shangy's et al. Kid at the counter was real cool, didnt seem to care too much about beer but was still willing to help me out with the case, which I declined anyways. They've been around for a bit so they must be doing something right.I bought a warm case of the Terrapin Summer sampler, which didnt have a price on it. I gauged it to be ni between $25 and $30 and wasnt too surprised to for up $33 and change.
Had a great selection of swag and munchies too. Must have a problem with shoplifting because the guys in the back kept looking around the isles to see what i was doing. Oh well...
739 characters
4.65
/5
rDev
+16.8%
Went in looking for dixie beer. With so many selections it was had to find exactly what I was looking for. But with the help of one of there employees it made the hour and a half drive to them worth it. The only sad part about this trip was that they didn't have Dixie put they did have Dixie Voodoo. Which I will be tring out this weekend. Luckly they did have and did end up buying with the dixie was Murphy's Stout which is another beer I cannot find here in NJ
It is well worth the hour and a half trip that took to get there.
531 characters
5
/5
rDev
+25.6%
My friend is one of the managers, and ever since he started working there, the selection has really gone up. He even prints out reviews for the beers from BA and it really helps with making decisions or trying new things to read and see if it has similar tastes to what you like, so you can buy more confidently.
near the middle of the store, just outside of the refridgerated section, there is a large center stack of great beers, spaten, troeggs, dogfishhead, franziskaner, and all of their friends.
good pricing and good selection!
536 characters
4.8
/5
rDev
+20.6%
As a commuter to the Lehigh Valley area, I rarely have time to stop at a local bar to grab a six pack. So I found Liberty Bell to be very close and accessible. The hours are reasonable along with the prices, I don't have any trouble finding their helpful staff who are very easy to find on the floor and answer any of my questions. Jake, one of the managers, knows a great deal about imports and west coast style breweries. The other manager, Josh, knows primarily of local PA craft brews and their respective companies. The selection was fabulous ranging from your common Coors Light to the high end quality of Chimay, this store is definitely a first class, high end store with a blue collar work ethic.
705 characters
4
/5
rDev
+0.5%
I stopped by here on St. Patrick's because I didn't have the time to drive down to Shangy's. I have to say I was pleasantly surprised with what I found here.
As I entered and started to look around, I got friendly greetings from the cashier and a stock boy. Overall, this place doesn't have the selection of Shangy's, especially when it comes to expensive imports, but they did have a few more local beers, like Pocono Pale Ale. The walk in cooler has about the same amount of different beers, so no complaints there. I settled on some random German pils that only came out to $18 with tax. The prices here are pretty competitive and the service is good. I'd come back.
670 characters
4.85
/5
rDev
+21.9%
Liberty Bell Beverages does not look anywhere near as big from the outside. Once you are in, you realize that you are going to have to take some time to really soak in the magnanimous selection.
Luckily, the staff is very knowledgeable and can help you find just the beer you are looking for - domestic, import, or craft. Unlike Shangy's, the staff knows beer and enjoys meeting you everytime you walk in the door. I never feel rushed or that my presence is a burden.
Liberty Bell is also very clean for a warehouse store. The signage is all in good condition, which is rare. Even without help, it is easy to locate the beer you are looking for.
Easy to get to from 78/309 and 22, Liberty Bell is a great place to pick up any specialty brew you are looking for.
Surprising is the extent of the craft beer selection. They have enough of the brands you know, and plenty of new brands to check out.
I personally drive from out of town past several other stores in order to get to Liberty Beverage as often as possible.
A+!!!
1,029 characters

3.15
/5
rDev
-20.9%
I stopped into Liberty Bell the other day just to see what this place had to offer--and I actually was surprised. All their beer was reasonably priced, and they actually had a decent selction of craft beer. Now, it was no where near extensive, but I didn't expect this place to have many micro's at all. Liberty is a decent size and pretty clean also. There is very little staff help, but I really don't mind that when I am looking for beer. A lot of the craft beers were more local and widely distributed brands, but again I didn't expect any at this place. I think Liberty might be a place to hit if you missed a release of a popular beer as they might still have it in stock (when it is out of season). Kind of a last ditch-see if the beer is here-kind of place.
765 characters
Liberty Bell Beverage in Allentown, PA
Place rating:
3.98
out of
5
with
12
ratings