Kentucky Common
| Local Option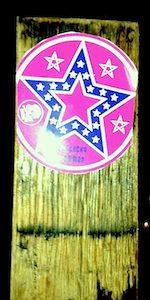 BEER INFO
Brewed by:
Local Option
Illinois
,
United States
localoptionbier.com
Style:
American Wild Ale
Alcohol by volume (ABV):
6.50%
Availability:
Rotating
Notes / Commercial Description:
Kentucky Common is a modern interpretation of an ale style native to pre-prohibition Louisville. Historically the beer was dark in color, creamy, and tart as a result of the introduction of lactobacillus bacteria by sour mashing. Local Option Bierkwerker took up the task of brewing this once familiar style - electing to use specialty grains rather than a large percentage of corn - yielding an adventurous taste profile befitting both conventional and courageous palates.
Added by mrfrancis on 04-24-2012
Reviews: 13 | Ratings: 78
4.21
/5
rDev
+5.8%
look: 4 | smell: 4.25 | taste: 4.25 | feel: 4 | overall: 4.25
From on-tap, a hazy dark brown color with two fingers of creamy beige head. Nice lacing left behind.
Aroma of oak and bourbon along with tart lactic notes and roasted malts.
Tasted of tart black cherry, roasted malts, bourbon and oak and wine grapes.
Medium bodied and creamy with a moderate carbonation.
A very nice take on the American Wild Ale. So good.
360 characters

4.1
/5
rDev
+3%
look: 4 | smell: 4 | taste: 4 | feel: 4.5 | overall: 4.25
From 11/05/13 notes. Had a 10 oz. pour of this at Mug's Alehouse in Brooklyn.
a - Pours a deep amber brown color with one inch of light tan head and moderate carbonation evident. Leaves lots of lacing on the glass.
s - Smells of sour dark fruits, toasted malts , vanilla, some chocolate, oak, and light bourbon. Nice nose; not very sour or funky at all, but the light tartness works well with all the other flavors in the aroma. I like it.
t - Tastes of light tart dark berries and fruits, chocolate, oak, roasted malts, vanilla, cream, bourbon, and nuts. Nice taste, little more chocolate here than in the nose.
m - Medium body and low carbonation. Body is super smooth and creamy; awesome mouthfeel. Very easy to drink and no heat.
o - Overall a very good beer; just well done all around. Lightly tart fruits throughout with nice light bourbon and chocolate as well. Super easy to drink and great mouthfeel. Would definitely like to have it again and would love to try the bourbon version.
996 characters
3.73
/5
rDev
-6.3%
look: 3 | smell: 3.75 | taste: 3.75 | feel: 4 | overall: 3.75
From: Crane Alley, Urbana, IL
Date: 2013-10-19 (review from notes)
Glass: Local Option pokal
Local Option's Kentucky Common is like a mildly sour black ale with a hint of porter influence, overall filled with nice aroma, flavor and feel. The sourness is pleasant, low, and compliments the bourbon and light roast rather well. This would be a good introduction to sour beers in general. Good, if rather expensive at $6 per 10oz glass: the common beer of Kentucky is no longer affordable by the local people.
Arrives with 1.5cm head of dark beige to light tan foam, retention slightly above average at 1.5 minutes. Foam is composed of small bubbles, giving it a frothy appearance. Head fades to a thick ring around the glass and a small island off-center on top of the body of the beer. Lacing is not present. Body is a dark brown, nearly black, with light accentuating amber red hues. Carbonation is not visible through the opaque body.
Aroma is of tart bourbon, the bourbon being smooth and mellow, not overly strong, though it is the dominant scent, while the tartness is very subdued, just enough to let you know that it exists and will be present in the taste. Also a notable dark roast element, but smooth, like cocoa powder, and a bit of raisin puree sweetness.
Front of palate is of mild bourbon, cocoa, light acidic tartness in the realm of mild/early vinegar. Mid-palate of increased acidic tartness, though still at the lower end of medium, with continued roasted malt giving light cocoa and a mild bourbon barrel component that goes well with the smooth cocoa and mild tartness. Back of palate with yet stronger tartness (fully medium), along with roasted malt yielding some cocoa, and very much reduced bourbon barrel character. Aftertaste is of light tartness, very mild cocoa, and similarly mild bourbon.
Beer is medium-light in body, with medium-low carbonation, leading to a mouthfeel that is mostly smooth (3/5), creamy (1/5), and just slightly foamy (1/5). Closes semi-dry, with light stickiness on the palate, very little on the lips.
2,057 characters

4.5
/5
rDev
+13.1%
look: 4.5 | smell: 4.5 | taste: 4.75 | feel: 4 | overall: 4.25
My first wild ale and I actually loved it. I had it at Blind Tiger in NYC.
It comes in a rich brown color. The aroma is fantastic. It is smokey and of wooden barrels. It's intoxicating to just sniff this beer.
The taste is slightly sour, but not strong like oud bruins. The "funk" is not strong. It has a great medium body, but then finishes really well.
Personally, one of the best beers I have had. Maybe I might change my mind as I go along trying more wild ales.
470 characters

3.94
/5
rDev
-1%
look: 4 | smell: 3.75 | taste: 4 | feel: 4 | overall: 4
Served in Local Option tulip style glass at the bar. Pours a deep brown with solid head, certainly looks good. Smell is a bit of oak and muted borboun, which is good for me, not being a fan of the heavy oaked beers.
Taste is sour, with a bready quality that is reminiscient of mashed grains, the malt profile is really pronounced for me, but this is my first proper sour that wasn't fruit dominated, so not sure what to expect, but very intrigued by it and thoroughly enjoyed ever sip.
486 characters

4.03
/5
rDev
+1.3%
look: 4.5 | smell: 4 | taste: 4 | feel: 4 | overall: 4
This brew pours an extremely dark brown that is nearly opaque. There's a fingers worth of light tan head that is quick to dissipate. Tons of lacing clings to the snifter.
The nose is buttery with notes of oak chocolate, bourbon with a light toasted coconut scent. The sour aspect of this beer is fairly muted as far as the nose but nevertheless, KC is inviting.
Once tasted, the infected barrels are showing their colors alongside the bourbon filled notes. There is a light tartness upfront that quickly transitions into bourbon, chocolate, butterscotch, finishing with a bit of dry tannin. Complex and tasty.
The mouthfeel is medium bodied with a crisp and refreshing bit that satisfies the palate with ease.
Overall, this was a great brew in almost every aspect but I wanted a bit more tartness from the barrels. But be sure not to pass this up when given the chance. Great complexity.
892 characters
3.05
/5
rDev
-23.4%
look: 4 | smell: 4 | taste: 2.5 | feel: 2.5 | overall: 3
Had this a coule of times, most recently at Blokes & Birds.
Served in a small 12 oz. snifter, review from notes.
Dark brownish black, thin layer of light tan foam, spotty lace around the edges.
Smells like roasted malt and sour berry, some coffee. Flavor was a jarring and astringent roasty/sour mashup, like old coffee that had turned, or an infected porter. Body was thin with some chocolate malt flavor, and the lactic sourness seemed one-dimensional.
The first time trying this at Local Option, I was ambivalent about it, the second time I didn't finish it, and a friend drank it. Not something i'll revisit, it's just not really that pleasant to drink or coalescing together flavor-wise. I applaud the attempt at resurrecting an extinct beer style, but it could use some fine tuning. For the record, dark/sour beers are a favorite of mine, and will probably give this one last try.
892 characters

4.37
/5
rDev
+9.8%
look: 4 | smell: 4.5 | taste: 4.5 | feel: 3.5 | overall: 4.5
Served in tulip at Fountainhead. Appearance is dark brown with light brown head. Almost appears like a stout, just a touch lighter. No light passes through this bad boy. Nose features ripe cherries up front which becomes progressively tart. Some roasty character comes through along with some smoke and wood. Taste is similar to nose... Initial fruitiness followed by a nice lactic tartness. The sourness never gets a chance to overtake this beer as ashy, roasted character comes in swiftly and makes for a clean and roasty finish. Notes of vanilla and smoke are present at the end which has sOme whiskey like flavors. Very nice! Mouthfeel is smooth with relatively low carbonation for style. Overall, this is unlike any wild ale I've experiences. This is what I think a sour stout should taste like. Definitely worth a try!!
825 characters

4
/5
rDev
+0.5%
look: 4 | smell: 4 | taste: 4 | feel: 4 | overall: 4
On tap at Mission Dolores; served in a Chimay goblet. Pours a deep dark brown with a thin tan head. The smell is mild graininess, something tangy like dandelion, a little roast chicory. The taste is straight-up rich brown malt, with a steady backbone of moderate sourness, plus some rich fruity notes. It's a little thick, moderate in carbonation. One I'd like try again - glad I finally tracked it down.
404 characters

4.07
/5
rDev
+2.3%
look: 3.5 | smell: 4 | taste: 4 | feel: 4 | overall: 4.5
On-tap at Local Option. Served in a snifter.
A - Quick-dissolving tan foam settles to wispy patches, a thin ring, and a few spots of lace. Very dark brown body.
S - Lots of chocolate and moderate roasted and charred malt character, with some mild butter toffee and sour lactic yogurt flavors as well. Perhaps a hint of tart cherry coming from the dark fruit and lacto combination.
T - Again, lots of milk chocolate, caramel, and roast malt flavors, but with an omnipresent lactic sourness and mild tart fruit character. The sourness builds over time, but never distracts from the hearty malt bill. I like it more than the aroma, but not quite enough to give it a 4.5.
M - Dry, roasty, and tannic, with a surprisingly clean finish. Light acidity while drinking, although I had some reflux later in the evening. Medium-bodied, with no alcohol and pleasant carbonation.
D - Really interesting beer. Reminds me a little of Zwarte Piet, but without the funk - just chocolate, roast, lactic sourness, and acidic fruits. Hopefully they do some bottles, as this is really unique stuff.
1,082 characters

3.97
/5
rDev
-0.3%
look: 3.5 | smell: 4 | taste: 4 | feel: 4 | overall: 4
Served in a Kiuchi Hitachino Nest glass.
Gotta give it to the Option boys, as they keep trotting out new and interesting brews, sometimes (along with the dampfbier) in rare and seemingly dying styles. This stuff pours a very dark auburn-black topped by a finger of cream-tan foam. The nose comprises brown sugar, clove, very light cocoa powder, hot cinnamon, and light red wine vinegar. The taste holds notes of light red wine vinegar, light cinnamon, black cherry, tart blood orange, and spicy red wine grapes. An interesting flavor combination, to say the least, but it's pretty tasty. The body is a light medium, with a very light moderate carbonation and a kinda sticky finish. Overall, a somewhat of a surprise of a beer, one that's both unusual and tasty. Keep 'em comin', boys!
785 characters
4
/5
rDev
+0.5%
look: 3.5 | smell: 3.5 | taste: 4 | feel: 3.5 | overall: 5
Enjoyed on tap at the Local option, with the brewers, the owner. Several samples of a Flanders Red I realize there really isn't any cherry here, and my palate can walk out scott-free. Coffee! aroma, brown colour, lacey, creamy.
One of the more interesting beers I have had in recent months, and I have had many interesting beers. Worth going out of your way for. I am told only 2 brewers in the USA do this, and I am told from my fellow raters, that someone tried it at a oneoff cask fest in Ontario.Sammy 4.
508 characters
4.08
/5
rDev
+2.5%
look: 4 | smell: 3.5 | taste: 4.5 | feel: 4 | overall: 4
A: Pours a dark, virtually opaque mahogany with a thin white mousse.
S: Aromas of caramel, cedar, oak, clotted cream, sweet 'n' sour, and roasted grain are underscored by a subtle roasted corn sweetness.
T: Entry is predictably lactic and tart, with notes of minerals, caramel, clotted cream, dark bread, roasted grain, roasted corn, sweet 'n' sour, charred oak, cedar, ripe plum, rum raisin, balsamic vinegar, and juniper berry close on its heels. A subtle, smoky bitter chocolate taste briefly emerges around mid-palate. The finish is surprisingly smooth and quenching with notes of caramel, corn, oak, plum, cedar, and balsamic vinegar most noticeable.
M: Medium-to-full in body, firm, dry, and a bit chalky. Carbonation is active. I have no idea how strong this ale is, but I can say that I don't feel much of an alcohol burn. Somewhat reminiscent of a Flemish oud bruin in its drinkability.
O: This is a really unique ale from a really unique brewery. Kentucky Common is an exceedingly rare style (for those that don't know, Kentucky Common is a type of dark ale once common in the Louisville area that is brewed with corn and soured malt) and was practically extinct until very recently. This take on the style seems to be authentic. If you are a fan of American wild ales and/or Flemish browns/reds, don't pass on this one.
1,334 characters
Kentucky Common from Local Option
3.98
out of
5
based on
78
ratings.