BJ's Restaurant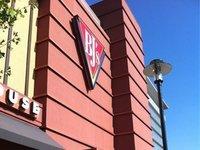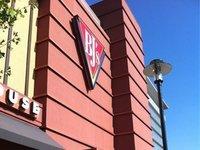 Bar, Eatery, Beer-to-go
11700 Princeton Pike
Cincinnati
,
Ohio
, 45246
United States
(513) 671-1805 |
map
bjsrestaurants.com
Notes:
Recent ratings and reviews.
| Log in to view more ratings + sorting options.
Ratings by screamking:

Rated by screamking from Ohio
3
/5
rDev
-13.8%
vibe: 3 | quality: 3 | service: 3.25 | selection: 2.75 | food: 3
Jun 27, 2015
More User Ratings:
Reviewed by nasman from Ohio
2.73
/5
rDev
-21.6%
vibe: 2.5 | quality: 2 | service: 3 | selection: 3.5 | food: 2.5
BJ's Brewhouse, contrary to popular belief is NOT a brewery-at least not at this location. The brewing equipment does not function, it is strictly decorative. My understanding is that all their house beers are contracted brewed in Arizona and Texas at present. The house beers themselves range from mediocre to awful, often with obvious flaws such as diacetyl. They have a special seasonal beer each month, which is actually just two of their stable of house beers blended together. Usually, the results are unimpressive.

The atmosphere is that of a typical chain, such as a TGI Friday's, Ruby Tuesdays, etc. It is located within a large shopping mall. The service is decent, though the servers are poorly informed about the beers they sell. They try-you can visibly see them struggle to repeat what they have memorized, but they usually fail. There are a couple of exceptions, people who seem to know beer. One has said he is also a homebrewer. The food is slightly above average for this type of restaurant.

The only redeeming quality this place has is actually the guest taps are pretty good. Not many restaurants around here carry legit craft beer, imported Belgian beers, but BJ's does. It is the only reason they score a 3.5 on selection.
Dec 24, 2010
Reviewed by DeadGuyRyan from Ohio
3
/5
rDev
-13.8%
vibe: 3 | quality: 3 | service: 2 | selection: 4 | food: 3
I have been to BJ's a few times. The appeal for me was that they brewed and sold their own beer. The building is very nice a large restaurant attached to Tri County mall. The atmosphere is so so reminds me of any other sports bar/restaurant feel. I was not very impressed with my service, most likely due to my waiter being super pushy with beers and food. I had ther Irish red beer which was pretty decent but I feel like the emphasis was on the abv which is the only characteristic I left with. Other then that they have several different beers they make and sell which I think is cool. The food was good but once again nothing you can get the same food somewhere else. All in all Bj's is a decent place not somewhere I will ever frequent but the next time I will probably stick to the bar.
Dec 06, 2010
Reviewed by FtownThrowDown from Ohio
3.75
/5
rDev
+7.8%
vibe: 4 | quality: 4 | service: 3 | selection: 4 | food: 4
Stopped in while out running errands on a Saturday afternoon. Nice, clean brewchain. Some rotating guest taps, mostly Lindemans Framboise, a Stone offering(Levitation), the some Smithwicks, Harps, etc.
They have their own regular offerings and a few seasonals as well. I had the Grand Cru that was served in a tulip glass and was pretty good.
The variety and quality of the food is good. Burgers, salads, entree's, deep dish pizza, calzones, there's something for everybody.
I had a cheezburger and potato wedges that were great. I've had most of their regular offerings and they are adequate at best. The help seemed to be thin, running around constantly not being able to keep up with the customers. Decent local place to grab some good food and a decent pint.
Mar 16, 2009
Reviewed by ironarrow42 from Ohio
4.18
/5
rDev
+20.1%
vibe: 4 | quality: 4 | service: 4 | selection: 4.5 | food: 4.5
Another place I frequent...on an irregular basis. Other than a couple of lunch visits, I always sit at the bar, and service has been fine there.

They have a standard selection of beers (brewed offsite) plus 1 special/seasonal rotating tap, and several guest beers. I'm partial to the Pirahna Pale Ale (typical American pale ale), porter, and hefeweizen (thankfully a true German-style heffie - I hate when places brew an American wheat beer and call it a hefeweizen). Beer quality has varied widely, though. When the porter is "on", for example, it's a classic, but other times it's been flat-tasting and disappointing. The one thing that helps is that you can get a sample taste to check it out before ordering.

They offer 4- and 7-beer samplers, and do allow you to substitute selections, which is nice. Happy hour prices do not apply to the samplers, though.

Last year they had Dogfish Head 90 Minute IPA and Stone Ruination IPA both on tap as guest beers during one visit, but these were short-lived. When I asked about it, I was informed that there hadn't been enough demand for them, and guest selections have been much less interesting since.

The food I've tried was very good - the deep dish pizza is their specialty, but the fish tacos were also quite tasty, and the Buffalo wings are decent.

I do recommend asking for a sample taste or two before choosing your beer, but it remains one of the few places with a decent variety in the northern Cincinnati area.
Mar 15, 2009
Reviewed by MuchoCerveza from Ohio
3.48
/5
rDev 0%
vibe: 4 | quality: 3.5 | service: 3 | selection: 3.5 | food: 4
Overall, I really like this place... but only once in a while. I compare this place to Rock Bottom in downtown Cincinnati, but the only difference is Rock Bottom brews their beer on site but BJ's doesn't brew in Cincinnati.

A: The atmosphere here is pretty nice with a semi-fancy feel to it. There is plenty of booths and TV's in the bar area.

S: Service has always been so-so at BJ's for me. Usually the servers are slow and not well informed about their beer.

S: Decent selection of micro-brewed beer. My favorite of theirs is the Jeremiah Red but I really enjoy all of them. I recommend the large sampler which lets you have a taste of all of their beer.

F: I think BJ's food is pretty good. They have very good deep dish personal pizzas and their sandwiches are very good as well.

V: Their pricing is really their only negative part for me. For the quality of beer I would rather go down to Rock Bottom. But, if your in the North part of Cincinnati this is a good substitute.
Feb 04, 2009
Reviewed by pwoods from Ohio
3
/5
rDev
-13.8%
vibe: 3.5 | quality: 3.5 | service: 1 | selection: 4 | food: 3.5
Another chain brewpub. "I fucking hate chains." -Doug Wilson, Agrestic City Counsel. Atmosphere is a bit upscale for a chain but not hoity toity. Plenty of wood and dim colorful lighting. Long bar. They had about 15 or so taps, about half of their own brew. None of their stuff was very impressive and I usually stick to the guest taps. They usually get decent guests in, I've had Two Hearted, Stone IPA, Ruination, Arrogant Bastard, and other decents from the area. I haven't made trips close enough to one another to know how often they rotate but it's seems like they do enough. Food was decent but not as good as say Rock Bottom's. I had (breaded =)fish tacos that were decent and the appetizers are decent. Service is pretty shitty. Being located in the mall, it gets pretty busy. Normally this wouldn't be too much of a problem but it is being a chain. The waitress's are cute but that isn't enough when you're fucking meh beer :) No knowledge at all of beer... and they usually don't even know what they have on tap. Blah, whatever... service is bad. Not a terrible place, especially if you live/work within 10 minutes of it.
Oct 09, 2008

Reviewed by Brew33 from Ohio
3.75
/5
rDev
+7.8%
vibe: 4 | quality: 4 | service: 3.5 | selection: 3.5 | food: 4
BJ's opened up earlier this year at Tri County Mall. Since it has opened I have been a few times.

Overall, I like the place. Not great, but a good place to go with some very cool beer related artwork on the walls.

The food is excellent, the pizza was great and the Jambalaya was even better. Some Co-workers and I had some appetizers there on one occasion and all of it was great.

As for beer, I was disappointed with their microbrews. The Blonde is solid, the Nutty Brewnette was good, and the Pale Ale was just average. I am NOT a fan of nitrogen conditioned beers so the Porter and Stout were not my favorites although the Porter had a nice flavor.

They do have the delicious DogFish Head 90 minute IPA on draft as well which is a diamond in the rough.

I like the place, I'm sure we will go back for dinner and drinks again but their beers are not the best part of the BJ's experience.
Sep 04, 2008
Reviewed by BEERchitect from Kentucky
4.2
/5
rDev
+20.7%
vibe: 4 | quality: 4.5 | service: 4 | selection: 4 | food: 4.5
We kinda stumbled across this place trying to find a great lunch spot while at the National Homebrewer's Convention near Sharon, Ohio. We were all a little hungover, so nothing will help out other than a pizza and a bunch of pints. The architecture of the place is a chic-urban look with soft amber lighting and warm wood tones. Earthy elements of stone and wood complement the modern glass elements and lighting fixtures. Very large and spacious, it feels warehouse like. If the location were not at the mall, it would get better props. The great white pizza that I ordered hit the spot- I recommend this anytime. I had all seven of their regular beers and would rate them all between a 3.5 and 4. As most chain microbreweries go, they ran the gammot from a kolsch-style and hefeweizen to pale ales and stouts. The stout and porter was on nito-tap. The staff was attentive and cheerful and seemed to know enough about the beers to satisfy us, but we didn't challenge her much either. An overall good experience and I will go back, hopefully soon.
Jun 24, 2008

Reviewed by beachbum1975 from Ohio
3.75
/5
rDev
+7.8%
vibe: 4 | quality: 4 | service: 3.5 | selection: 3.5 | food: 4
This place opened in a corner area of the Tri-County Mall a couple months ago. They have about 17 taps and I am not certain about bottled beers. I would guess that 90% of the beers on tap are their home brews, but at this time, you can also get Stella, SN Celebration Ale, Oaked Arrogant Bastard, Lindemans Framboise and a few others. The two bartenders I met were fairly knowledgeable about their brewed beers, but didn't shock me with their "beer geekness".

In fact, I learned their beer is all brewed out west (Colorado or California, I forget!) and shipped here...

The food and service was good. Among other menu tiems, they have Chicago-style pizzas and a wide array of appitizer's to choose from. It's a nice hangout after work for happy hour and a bit upscale for a classy date night.

Worth checking out if you live in the Tri-state area and wanna go to a brewpub OTHER than Rock Bottom downtown... I can see myself going again in the future.
May 15, 2008
BJ's Restaurant in Cincinnati, OH
Place rating:
3.48
out of
5
with
10
ratings