Dismiss Notice
Vinatero Wine Shop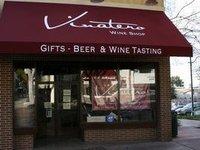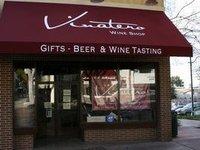 PLACE INFO
Type:
Bar, Eatery, Beer-to-go
6531 Greenleaf Ave.
Whittier
,
California
, 90601
United States
(562) 464-WINE
// CLOSED //
Notes:
No notes at this time.
Added by dannyruiz on 06-29-2008
PLACE STATS
Reviews:

10

Ratings:

pDev:

18.09%
HISTOGRAM
Ratings: 10 | Reviews: 10
Reviews by womencantsail:

3.73
/5
rDev
-6.3%
vibe: 4 | quality: 4 | service: 4 | selection: 3
Since it's just up the street from the Bottle Room, I popped in here after work as well.
From the outside, the only indication this place sells beer is that their awning says that they do. Once inside, you would have a hard time believing it too. There is just one section for beer in a little enclave, none of which is refrigerated.
The selection is pretty basic for the most part, but they did still have 9 bottles of Parabola sitting out ($17), so I grabbed two and headed for the register.
I wasn't in long, but the one person I spoke with seemed nice enough and offered me some help.
Prices were okay, the place is nice, and so seemed the staff, but there just isn't much to choose from.
696 characters
More User Reviews:
4.73
/5
rDev
+18.8%
vibe: 5 | quality: 5 | service: 5 | selection: 4
To be fair, Vinatero focuses more on wine than beer, if you hadn't already gathered that from the name. That said, the beers they do carry on draft are both hard to find and simply extraordinary! Nowhere else am I able to find Duchesse on tap!!! Can't get enough of that. Similarly, they carry Rince Cochon, and a handful of others. Meanwhile, their bottle selection (though small by some standards) represents some of the finest beers from Europe as well as high quality craft beers that are incredibly difficult to locate.
Vinatero's atmosphere is welcoming and friendly. The owners know an incredible amount about beer and wine--you won't be led astray. You can purchase bottles of the high-quality beers and wines that they serve, so you can share your newfound treasures with friends and family later!
808 characters
3.78
/5
rDev
-5%
vibe: 5 | quality: 3 | service: 5 | selection: 2.5 | food: 5
What boosts my ratings for this place is that when you go in, especially in the evening it can be really fun. The owners do whatever they can to try and make your visit great. On fridays is vinyl night. They also do poetry nights. There is usually 3 beers on tap, and a fridge full bottled or cans of beer. I won't say this place has a good selection. Actually as of late the selection is getting depressing. But at times they can get some good beers, you just have to keep tabs on the store and check in with them sometimes. The service is nice, but they are not exactly the best with beers. They have one employee who knows his stuff, and the owner knows his stuff too. Outside of that you are on your own, but if you know even a tad about beer you should be able to do your thing. They also have a cool selection of beerware. If you stop by and have a drink there, have some of their meat platters.
901 characters
3.64
/5
rDev
-8.5%
vibe: 3.5 | quality: 3.5 | service: 4 | selection: 3.5
As its name implies, Vintatero Wine Shop is just that with a tasting bar and a few sprinkles of craft beer. When you walk in from Greenleaf, you see lots of open floor space, a few displays of wine on the floor and on the wall, the tasting bar further back, and at the very back a couple tables. Abstract looking and decently lit inside. I slowly walked towards the bar, looking around wherethe beer selection might beer. "Do you need any help?", asked one shop employee. "Where can I find the beer?" Oh, there it is, to the left of the bar in a corner on its own.
There's an entire row with beer. Most of it is in the form of six-packs, and a few bomers/magnums are located towards the right of the display. Beers from Skyskraper, Oskar Blues, La Chouffe, Mexicali, Stone, Allagash, Old Speckled Hen, Bootlegger's, and The Bruery were available. Still, based on previous hype, I wasn't blown away.
At the bar, three of the four taps had a handle, with Gulden Draak being the highlight of that. A small refrigerator sitting behind the bar has about 20-25 options of beer that's ready to drink from the bottle.
The same employee who showed me where the beer was also happened to be enthusiactic about beer like me. He had asked if I had ever been to the Stuffed Sandwich...no, I hadn't, but I've heard about it. He also assured that I was going to like the Gulden Draak Vintage I bought. I'll report about it when I pop the cap of the bottle.
1,447 characters
3.06
/5
rDev
-23.1%
vibe: 3.5 | quality: 3 | service: 3 | selection: 3
Heard alot about this place and finally decided to check it out. Its about 5 min away from my house so not a whole lot of travel involved.
Got in and was a little disappointed. They have 1 section of beer and I have a better selection 2 minutes from my house. Chimay, Unibroue, and a few other beligians. Stone and some local brews like Skyscraper. Didn't like that they had nothing refridgerated.
They had 4 taps with Gulden Draak, Duchesse, Bitburger, and something else I forgot. I asked how often they rotated those and they said about once a month.
IMO, not worth driving out of your way to.
599 characters
2.54
/5
rDev
-36.2%
vibe: 3 | quality: 2 | service: 3 | selection: 2.5
This may have once been considered a decent place for beer. I made a point of going out of my way based on prior reviews and grades. Not worth a trip if you're not near by. The local Bev-Mo is far more impressive. And, by small beer store standards, this place is simply not a big deal and certainly not worthy of prior grades.
One or two brews from some nice breweries but hardly anything noteworthy. A few Belgians that were nothing but the most common; very few American craft beers and none noteworthy. Simply put, it's just a store with a small selection of decent brews...period. Chimays, a Unibrou or two, a couple of Stones, again...just nothing that you would not find at any decent beer store and a very limited number here, at that.
The staff is very friendly and clearly believe that they have a good selection of beer. They should perhaps get out more. The selection is limited in the extreme, especially by today's standards. On a cute street in Whittier but really not worth going out of your way for.
1,019 characters
4.34
/5
rDev
+9%
vibe: 4.5 | quality: 4 | service: 5 | selection: 4
Came in here for the first time with my girlfriend a while back and we were both surprised at how much we liked this quaint little spot in uptown Whittier.
Nice wine racks all around with beer on the wall. They were doing a wine tasting at the time too, so that got both of us interested.
Service was excellent. We kicked back and talked for a bit. They (sorry I forgot their names! and they were so nice to me too!) made a comment about my t-shirt (the Damned, an old British punk band for those who don't know) even told me John Easdale from Dramarama frequents the shop. And my girlfriend and I both love Dramarama.
Selection was pretty decent too. We bought a couple of bottles of wine, some Firestone and miscellaneous other beers for a party. Although I did rate the place as a bit pricey, this was only because their prices were a bit higher than what I was use to paying for the same products at other places - maybe 50 cents to a dollar more for the beer (a 6er) and a dollar or two for the wine. I would say on the cusp of reasonable, you decide.
All in all, a place I wanna go back to. I wish I could take my lunch hour here, although I'd get so smashed I couldn't find my way back to work (a mere 4 miles away...)
1,229 characters
4.56
/5
rDev
+14.6%
vibe: 5 | quality: 4.5 | service: 5 | selection: 4
I've gone by a few times and am always impressed with how friendly staff is there, Eric in particular. Very knowledgeable and frankly he appears to love what he does. The room is fairly small with wines on the walls and beers on displays in the middle of the room and a small tasting room and bar counter in the back. The selection isn't anything to drool over but they always keep some great beers at the bar.
Last time I was there he had Samichlaus on tap. I think something like only 25 kegs come into the US each year and he had two of them.
Highly recommend this place. It's not difficult to find and it's not much of a looker but it gets the job done. Would be a great place for an after work drink or two.
715 characters
4.7
/5
rDev
+18.1%
vibe: 5 | quality: 4.5 | service: 5 | selection: 4.5
An absolutely geat place to visit and spend a few hours. Lisa and Ernie are two absolutely great individuals who love what they do for a living, and it shows in there customer service. I can always count on Ernie to give a sugestion based solely on the quality of the products, not like alot of places that push what makes the most money. Overall this is a great place with an amazing atmosphere and selection, but the main reason i keep coming back is you cant find people willing to spend time with a customer, like lisa and ernie, anymore.
Forgot to mention the awsome rotating beers on tap. where else can you find Allagash Curieux, Chimay, Stone 12th Annaversary, Maredsous, and many other unique selections ON TAP!!!
723 characters
4.72
/5
rDev
+18.6%
vibe: 4.5 | quality: 5 | service: 5 | selection: 4.5 | food: 4
This is the best place for people who....
a) want to find good beer and wine to buy from knowledgeable yet unsnobby people
b) want a nice, unpretentious place to hang out
c) want to try good beers on tap and good wines and sometimes other alcoholic drinks from around the world (read: sake). No hard liquor, but that's not necessarily a bad thing. Sorry, no cosmos, mojitos or single-malt scotch...
This is a place to also learn about beer and wine from people who are friendly and actually remember you when you come in once every few months....
It's also a great addition to Uptown Whittier, a worth-it corner of LA county that many haven't discovered.
It's just a great place to have a few and talk with friends or make new ones, or just drop in for a quick bottle of Brother Thelonious or St. Peter's Ale....
818 characters
Vinatero Wine Shop in Whittier, CA
Place rating:
3.98
out of
5
with
10
ratings