Beverages & more!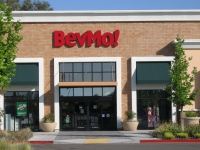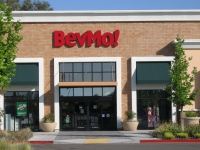 Store
1621-D East Monte Vista Ave.
Vacaville
,
California
, 95688
United States
(707) 446-4203 |
map
Notes: http://www.bevmo.com/
Reviews by washburnkid:
washburnkid from New York
3.8
/5
rDev
+9.8%
Stopped off in Vacaville on my way home from the city to pick up some bombers for a friend in town. I scanned the beer selection very closely, and was relatively happy with what I saw. A line of Weihenstephaner, tons of Cali breweries (Anderson Valley, Moylan's, Stone, etc), a few DFH beers (including Aprihop), Allagash, and others. Prices were a bit better than they are at the Davis co-op, so I can see myself going back again. Though you have to be careful at BevMos in general, as they have some pretty old beer still sitting on the shelves.
I was asked at least three times if I needed any help. On top of that, one of the employees came over to say, "you sure are scanning that beer selection closely", and then proceeded to tell me about their beer tastings every Friday (this week, they were doing Honeymoon, and I happily declined, but it was nice of them to throw that information out).
May 24, 2009
More User Reviews:
Beerandraiderfan from Nevada
3.5
/5
rDev
+1.2%
Another bevmo, this one looks like its right off the freeway, but its easy to not take the right exit and end up on your way to Woodland instead.
Get inside, its a newer bevmo, good size for being in Vacaville, but those dudes do like to drink. Usual selection of all the beers that you see at the usual bevmos. No special ones, one offs, a few seasonals. Then they somehow never have the online orders available here. It all has to be picked up in either Fairfield or Folsom, whazzup with that?
Worth stopping at if you're in Vacaville or eating up the road at Murillos. But if you've been to other bevmo's you've seen this picture before.
Dec 24, 2010

ThreeWiseMen from California
3.5
/5
rDev
+1.2%
I've driven by this BevMo many times this summer, but I just made my first stop two days ago. The following review is based on that lone experience.
Beer was easy to spot when I walked in: straight ahead and a little to the left. Selection was a little smaller than normal as far as BevMos go. Nothing too fancy on the shelves - a very typical BevMo selection: lots of popular imports, common domestic microbrews (with emphasis on northern CA), and a couple of smaller locals (Napa-Smith, Duke's, Beermann's). However, there were a couple of goodies that deserve special mention. Those are Samael's Ale and The Kaiser from Avery, White Knuckle, and (drumroll please) Ten Fidy! This was my first time ever seeing Ten Fidy on the shelves, and I snatched up a couple of four packs immediately!
(Is Ten Fidy now available in northern CA? If you have the answer, please BM me.)
As for quality and service: the BevMo was very clean and all of the beer appeared to be fresh; the lady at the register was friendly but couldn't answer my question about how they acquired Ten Fidy. Typical BevMo.
Aug 20, 2009
aforbes10 from Iowa
3.05
/5
rDev
-11.8%
We took a special trip to Vacaville so my wife could but some clothes and I could go check out the beer selection outside of Davis. I'd been to a BevMo in San Francisco and had found one or two cool things, but nothing mind boggling, so that was what i was expecting. By and large, ithat was about right. I found a couple of interesting special editions and some nice imports i hadn't seen in a while, but mostly it was just a lineup (though a pretty comprehensive lineup) of the beers i've seen around the area already...Marin, New Belgium, Hoppy, Lagunitas, Stone, Deschutes, etc., etc. No-one asked if i needed help, lots of people around me bought Blue Moon, and the cashier was extremely suspicious about my age (what 19 year old buys $38 worth of special edition bombers??). I dont think ill be in a rush to go back anytime soon, though if I was in Vacaville again id probably go back since the prices were a bit lower than they tend to be here.
Oct 12, 2008
Beverages & more! in Vacaville, CA
Place rating:
3.46
out of
5
with
4
ratings