Heinen's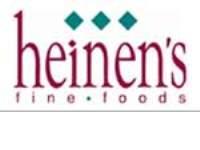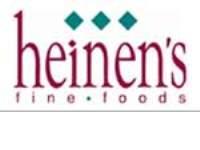 Store
18300 Royalton Road
Strongsville
,
Ohio
, 44136
United States
(440) 238-9491 |
map
heinens.com
Notes:
AltBock from Ohio
4.2
/5
rDev
+6.3%
This Heinen's is located on Royalton Road near the corner of Royalton and Pearl in the Target plaza that's only a stone throw away from the Strongsville Mall. It's a good 2 to 3 miles away from the Brew Kettle. The Heinen's is located on the left side toward the middle of the plaza. Don't worry about parking because there's plenty of it. You just have to worry about how far you have to walk from your parking space to the store. Like every other Heinen's I've been to, it's clean as a whistle. You can even eat the dropped grapes right off the floor. What's nice about this Heinen's is that the beer is in the front of the store directly behind the produce section. That means you don't have to run to the dark back section of the store just to get a few beers. Some of the beer is in an open refrigerator, but most of it is on room temperature shelves. These shelves are long and about 4 shelves down. More on what type of beer are on these shelves a little later in my review.
I didn't get a chance to see their beer manager or anybody that worked in the beer section. With a beer selection this big, they have to have somebody that runs it. There's no way their wine people would stock this much beer. I'm sure if you wanted to talk to somebody about the beer, you could just go to customer service and ask to see somebody. I mean you're already in the front of the store. Just turn around and you're at customer service. I did have a good experience at the checkout. I put all my beer on the conveyer belt and the lady at the checkout recommended that I buy a wine bag. At first, I thought what are you trying to get me to buy? Then she said that's it's only $1.50 for a 6 wine bottle cloth bag and if you bring it in, they give some sort of small discount because you don't have to use their plastic or brown bags. I'm glad I took her advice on buying that bag. It was easier to carry out of the store than using a mix of brown and plastic bags and I get a discount the next time I go back to any Heinen's. I should mention that if you buy a ton of beer at Heinen's, you can pull your car up to the front of the store and they'll load it in for you. Take that Giant Eagle!
When I came up from the back of the store to the beer aisle, I came across a display a Winter seasonals at the end. I'm talking about one or two six packs and a bomber or two, I'm talking about a big display that contained a variety of Winter seasonal six packs and bombers like Bell's Winter and Maumee Bay Blitzen. I went to the right side of the display and walked down the main beer aisle, the fridge on the right and one long row of room temp shelves on the left. The fridge contained all the macros and a few craft beer six packs. This room temp shelf had a bunch of craft beer bombers, 750's, and six packs. It was at the top of the shelf where I found 4 varieties of AleSmith 750's and an assortment of other craft beer bombers. It seems like this aisle was separated into American crafts on one side and imports on the other. It doesn't matter what side you choose because each side had top notch American and imported craft beers. After this aisle I discovered that at the other end of this aisle was another big beer display, but this one had seasonals like Founders Breakfast Stout. I kept on walking and found that there were more shelves of craft beer on the other side of the room temp shelf. There was beer everywhere. There were even stations of beer in between the aisles. For instance, I saw a Ommegang display and an Ohio beer display. This display had Hoppin' Frog and even a few varieties of Buckeye Brewing. Every where you look, you'll find great imported and American craft beers. This is a craft beer friendly place.
I wish I could remember more of the type of beer that I saw that day, but it would be impossible to list every beer they had there. Would this place make for a great stop before or after the Brew Kettle? You bet your ass it would! If you love your craft beers, you'd be crazy not to stop here if you're in or around the intersection of Royalton and Pearl or if you're at the mall. Simple as that! I wish I lived closer to this Heinen's!
Dec 28, 2008

UDbeernut from Florida
3.95
/5
rDev 0%
Heinen's is a grocery that strives for high customer satisfaction marks. The store is clean and well layed out. This store is one of the largest grocers I have been in.
The beer isle is close to the front of the store.
The store represents the BMC product as well as many 6 packs of craft beers. Typical offerings feature the usual suspects, Great Lakes, Magic hat, Rouge, Pyramid, Victory, Southern Tier, and many more.
When I lived in strongsville, this store just replaced the Top's that closed. My wife loves to drink Magic Hat #9 and they did not carry it. We asked the customer service if they could carry the beer. They called us two weeks later and said they were going to carry it full time.
Dec 16, 2008
Heinen's in Strongsville, OH
Place rating:
3.95
out of
5
with
6
ratings