Nakameguro Taproom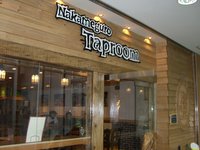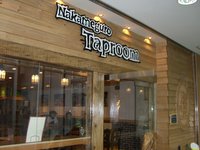 PLACE INFO
Type:
Bar, Eatery
2-1-3 Kamimeguro, Meguro-ku
Nakameguro GT Plaza, C-Block, 2nd Floor
Tokyo-to Tokyo-Shi
, 153-0051
Japan
03-5768-3025 |
map
bairdbeer.com
Notes:
"The Nakameguro Taproom is an intimate neighborhood pub directly owned and operated by Baird Brewing. The chief occupation of the Nakameguro Taproom is to provide the finest possible environment for enjoying the Baird Beer experience."
Added by UncleJimbo on 07-25-2008
PLACE STATS
Reviews:

6

Ratings:

pDev:

10%
HISTOGRAM
View: Place Reviews
Ratings: 8 | Reviews: 6

4.16
/5
rDev
-1%
vibe: 4.75 | quality: 4.5 | service: 4 | selection: 3.75 | food: 4
A little tricky to find, but otherwise a great watering hole for both craft beer enthusiasts and casual drinkers alike.
Baird Brewing Company has a cult following with ji-beer enthusiasts and was for a while heavily tooted as one of the only "true" craft beer born from the Japanese archipelago by BeerAdvocate/RateBeer due to the fact that Baird was hosted by a handful of craft beer bars in the United States, and probably due to the fact it was the only other Japanese beer available on tap other than Asahi or Sapporo (whereas Hitachino and Yo-Ho might be available once in a blue moon in some of the bigger capacity craft beer bars, no other Japanese brewing company was able to achieve tap takeovers quite in the same way that Baird did.)
After having tried a big majority of Baird's offerings (which, by the way, along with some guest taps are available in full at the Nakameguro Taproom) I can certainly say that their reputation is justified -- in this new boom of microbreweries and craft beer, brewing companies usually tend to have one really decent flagship beer style and a slew of mediocre attempts at other styles as an attempt to appeal to as many drinking strata as possible. Despite Baird's humble homebrew origins, however, most of their beers are quite true to the style they're meant to represent: the (Kurofune) Porter is actually dark and malty, with a bold flavor and a slightly chewy mouthfeel; their (Numazu) Lager is crisp, refreshing, with a hint of hops that add an extra kick to your tastebuds; their flagship (Teikoku) IPA is a fantastic mixture of floral aroma, biscuity bite, slight citrus/fruity taste, and waves of hops with each sip.
I ended up visiting the Taproom on a Thursday evening and it was packed, so I ended up just getting drinks and fingerfood instead of what I've been told is their delectable variety of pizza; to complement my "super sampler" I ordered their Italian Ham and Salami Platter (Coppa, Finocchiona, Mortadella, Salsiccia Piccante) and their custom cheese plate.
For first time drinkers, I strongly recommend the three-beer sampler, (or double up like me and go for the "super sampler") and do try the Nakameguro Taproom-only seasonals they have as well, especially if one of those beers happens to be the "Mikan Ale."
For the full-on experience, I recommend you visit the beautiful Brewery Gardens in Shuzenji; if you would rather pair your ji-beer with some local (yakitori) cuisine, I suggest you beat feet to the Harajuku Taproom; or if you're like me, and would more prefer to sample as much of their beer as possible over food variety, then look no further than the Nakameguro Taproom.
Oh, and if you're having as much trouble locating this place as I did, start looking up until you see their big glowing "BB" sign.
2,791 characters
4.28
/5
rDev
+1.9%
vibe: 4.25 | quality: 4.5 | service: 4.25 | selection: 4.25 | food: 3.75

3.53
/5
rDev
-16%
vibe: 4 | quality: 4 | service: 2.5 | selection: 4 | food: 3
Keep in mind that this is versus other Tokyo establishments.
Taproom has amongst the cheapest pints in Tokyo. I haven't had the food here, but that isn't the main draw. It is a lot less cramped than Popeye's and it has couches.
As far as selection, it's good for trying out the Baird beers and has some good American beers. It seems that most places in Tokyo have similar selections of American beers on tap at the same time.
I haven't had the food, but it might as well look like any American bar menu. They also have decent food + beer happy hour specials.
I would definitely come here again especially if I craved a Baird beer.
637 characters
4.35
/5
rDev
+3.6%
vibe: 3.5 | quality: 4.5 | service: 4 | selection: 5 | food: 4
This place uses more pine than a Swedish sauna, but manages to get away with it. Sits on the second floor of the GT Plaza, right next to Nakemeguro Station (the last stop on the Ginza line), and is actually a lot easier to find than I anticipated - just take a right at the station exit and you can't miss it.The crowd consisted of three bald white guys and two Japanese barstaff. After a while another white guy walked in. A young Japanese couple walked in, seemed unsure if they'd wandered into a space continuum, but elected to stay anyway. Ichiro was on the TV, surprisingly hitless for such a supreme batter. The toilets are outside the bar off a hallway.
Over 20 Baird beers on tap, plus 3 cask engines active at the time of our visit. Its certain a stellar selection of offerings from this brewery, and excels not only in number, but range of styles. A cask mild and a saison on the same menu? Baird's stuff is also at an exceptionally high quality - perhaps we picked wisely, but I couldn't find a single disappointing brew.
All beers were in good shape, and more or less at the right temperature. A couple seemed a touch too cool, but just let them sit a couple minutes. Prices seem more or less on par for Tokyo, but would probably cause a fit of consternation if this was almost anywhere else in the world. I flew a long time for this, so I don't care.
The curious thing about the service here is that a hybrid ordering system is used. You order and pay at the bar like you would in a British pub, but then the drink is brought to your table like you would expect in an American bar. Bizarre, but it works. Perhaps some North Americans would find it strange to be constantly paying, but I like the idea of not having to wait around for a bill at the end of the night.
We only ordered a small plate of food as a snack because we were meeting a friend for dinner, but the spicy potatoes were more than passable, and were actually pretty tasty.
Its worth the trip to the end of the line.
2,000 characters
3.6
/5
rDev
-14.3%
vibe: 3 | quality: 3 | service: 3 | selection: 5 | food: 4
The service has improved remarkably since I last visited this establishment. Be careful, though if you order a pint of beer, it might come in a style appropriate glass and not a pint.
The fish and chips were awesome, but the tacos were very, very bland. I am almost surprised they dared to call them tacos considering almost half of their clients seem to be non-Japanese.
Although the clientelle is a good mix of local and foreign, there is a boy to girl ratio of over 10 to 1. It may be because there seats are not to comfortable, or the decor lacks warmth, but your guess is as good as mine.
The beer is all Baird Beer, which means the quality of the beer runs from awesome to mindblowing. But if you are looking for a variety of beer from around the world, you have come to the wrong place, because they only sell Baird Beer.
Please note that this restaraunt works on a cash on system.
I rarely come here, because of the limited food selection and I am a bit annoyed by the cash on system, and having to run up to the bar when ever you want to order something. But if those types of things do not bother you, then here is the place to be.
1,148 characters
4.85
/5
rDev
+15.5%
vibe: 4.5 | quality: 5 | service: 5 | selection: 5 | food: 4
Found this place on a holiday trip to Tokyo. Lucky for me it was only one train stop from where I was staying and very easy to find. Both times I went in it was fairly quiet with only 4 or 5 other patrons. The beer selection was good with the IPA being my favorite of the bunch. I ordered some beer wings and they were suprisingly good also. Place sells some merchandise and I was able to fly back to the staes with a new Baird Beer pint glass. Prices were 900 yen per pint which is actually very reasonable for good craft brew in Tokyo. Overall a great place and well worth a visit if you are in the area.
606 characters
4.6
/5
rDev
+9.5%
vibe: 4 | quality: 5 | service: 4.5 | selection: 4.5
I can't believe I'm the first one to review this place. As far as I know, the place has been around for several months now and has already grown quite popular - as it should; this place is awesome!
Unless there was some secret menu I didn't know about, the Nakameguro Taproom only pours Baird Beer. Because of this, I expected the selection to be limited, as I was only familiar with Baird's regular bottled lineup. So I was pleasantly surprised to discover two or three dozen beers on tap!
And though all the beers are from the same brewery, the variety is staggering; I tried a strawberry milk stout, a mikan pale ale, a wee heavy, an English dark mild, and an absolutely delicious saison, among many others. Light and dark lagers, strong ales, IPAs, porters, fruit beers, and numerous other styles borrowed from German, Belgium, England, and the United States made for a very comprehensive menu that had me in kid-in-a-candy-store mode the minute I laid eyes on it.
The vibe is casual and clean, with more room and a bit quieter than Popeye - though this may change as it grows more popular. The service was great, and I must thank fellow BA Jason for his hospitality.
This is a very good beer bar, a nice alternative to the smoky din of Popeye and easy to get to thanks to its central location. Go now!
1,310 characters
Nakameguro Taproom in Tokyo-to Tokyo-Shi, Japan
Place rating:
4.2
out of
5
with
8
ratings