Hyde Park Market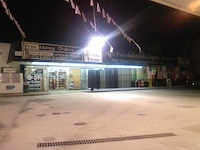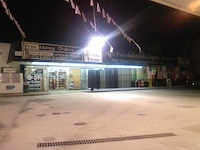 PLACE INFO
Type:
Store
4429 Duval St
Austin
,
Texas
, 78751-3917
United States
(512) 524-4217 |
map
Notes:
No notes at this time.
Added by AChamberlain on 11-25-2008
PLACE STATS
Reviews:

13

Ratings:

pDev:

22%
HISTOGRAM
View: Place Reviews
Ratings: 22 | Reviews: 13
3.73
/5
rDev
+6.6%
vibe: 5 | quality: 3 | service: 3 | selection: 4.75
3.9
/5
rDev
+11.4%
this is my usual stop for beer as i live in the neighborhood. the pricing is a little off some things are a bout a dollar cheaper than usual but for the most part they are a dollar or two more than expected. and sometimes some beers from the same brewery that they have the same amount of have different prices. i assume its cuz they dont buy massive amounts of any one type of beer.
the selection is great and in several other cities i am still yet to find a "gas station" with a better selection. this store also has a large selection of organic foods which really sets it apart and is a huge part of why me and others go as frequently as we do.
the service is allright. ive talked to every employee numerous times and its quite obvious they dont know much about the beers they just buy them and sell them. they do however always know and can tell you when and of what they are getting shipments of which is a real plus.
ive also never seen another place that allows mix and match six packs so im not sure if 11.99 is a good price. every now and then they have really good beers in there and it is totally worth it.
usual hauls: lobotomy bock
midas touch
old rasputin
golden monkey
storm king
white hawk ipa
breckenridge esb
breckenridge double ipa
dfh raison
dfh 90 minute
and many more
1,293 characters

4.1
/5
rDev
+17.1%
I used to live just down the road from this place and visited it almost daily. Ali is the guy behind the counter most of the time and he always has a smile on his face, and I REALLY appreciate service folk that look like they mean it when they thank you for coming in. One time I went in to buy something and realized I forgot my waller and he floated me till next time.
BEER SELECTION- They do their best to stock every single beer available, but don't bother asking anyone anything about beer or if they have something, you just gotta look. I think its fun though, its like hunting. Sometimes they miss a special release but often times the local distributors just don't have enough cases to go around, so I don't fault them for that. If you just walk around the perimeter you will see just about everything they have. I like to start on the coolers on the wall opposite the door farthest to the left.
VALUE- The price is clearly a little higher than just about all the other places around, unless you know how to play your cards right on the build your own six pack wall. Its either 11.99 or 12.99 and they limit you to one beer per brewery, but you can hit some belgians and imperial stouts that are not cheap and really get your moneys worth.
They always have some of the cheapest gas prices in town, but the problem is people know that. They don't have credit card swipers on the pumps outside, so you have to go inside and they offer discounts if you spend money in there, so sometimes you have to wait behind a pump with an empty car in front of it during rush hour times.
Go check it out, but make sure to look at the price tag not just the label.
1,661 characters
3.48
/5
rDev
-0.6%
vibe: 3 | quality: 3 | service: 3 | selection: 4.75
This place would probably have an overall higher rating if it was just concerned with selection. Several Spec's locations in town are pretty good, Whip In included. However, I have yet to find any other store in Austin that competes with "the flag store" as they call this place. Located in Hyde Park, this looks like a gas station and convenience store, with a bunch of flags hanging outside. When you get inside you find yourself in a tight maze of gourmet foods and rows upon rows of beer all stored in coolers. This is by far the largest selections of six-packs and singles I have seen in Austin. You never know what you might find in the singles section, they are always adding to and rotating the stock.
709 characters

3.36
/5
rDev
-4%
vibe: 3.75 | quality: 2.75 | service: 2.75 | selection: 4.5
The selection of craft beer here is very, very good. They have a large mix-6 section, tons of refridgerated bombers, all the local stuff and representatives from basically everything distributed in Texas. You can often get a sixer of something that sold out quickly at some of the hotter bottle shops in town.
If you were to rate on selection alone, it is among the very best around.
Where we run into problems is two-fold:
1. The age of some of the beers. Many have clearly been there for a long time. I'm not sure they really have a beer person, they just get everything they can in and became a beer stop without much knowledge of freshness and turnover. Perhaps they get too much stuff in.
2. The price. It's really inexcusable on a lot of items. We're not just talking about the 1 or 2 dollar markup. Many six-packs and bombers can be as much as $5 more expensive than anywhere else.
This is close by, and they have a great selection of other things (coconut-based ice cram, for example), but I rarely buy beer here anymore unless I'm on a particular whale hunt.
1,072 characters
2.19
/5
rDev
-37.4%
vibe: 1.5 | quality: 1.5 | service: 1 | selection: 4.5
This place looks like a gas station, but has just about the largest craft brew selection in austin. Only place i've seen with more is oak hill liquors. I saw so many things there I did not see anywhere else in austin. Tried a few of their mix and match 6-packs for 12.99. But it seems like they never take beer off the shelf, no matter how old it gets and how skunked out it gets, they just keep it on the shelf. Its hard to find an employee who knows what you are talking about when you tell them that the beers have been sitting out for too long, and even when you do find someone, they don't care.
I'll only return if I need to buy something out of a can that can age, or new releases that are sold out everywhere else, but still at this location b/c their prices are so much higher.
This place a bit pricey, more expensive than the other specialty stores like specs by a long shot, only places more expensive are restaurants.
Re-visited today. Their singles selection has become so limited as to what you can get in the same 6-pack, that it was impossible to pick out 3 decent beers that could go into a 6-pack. Selection is still probably mostly skunked. And their idea of service is if you happen to walk out not finding anything you wanted to buy, they will yell at you "WHAT CAN I HELP YOU FIND!", not that they can actually help you find it.
1,355 characters
3.9
/5
rDev
+11.4%
This place is awesome!
...now that I got that out of my system... The selection is absolutely enormous here. I think the only place in Austin that rivals it is Whip In!. It looks like a random mom and pop gas station, except they have a bunch of random countries flags hanging outside. The store is a bit cramped, because it is about the same size as a normal gas station store, but they cram twice as much stuff in it.
All 3 of the walls have fridges installed, and they are all filled almost exclusively with beer. The first wall is split half and half with normal drinks and beers. The first wall is also where you find the legendary "make your own 6-pack" beers. It is about 6 doors of single beers, and no beer takes up more than one spot. Meaning that they probably somewhere north of 200 individual bottles of beer. The back wall has whole six packs and twelve packs and assorted other four packs of imports and stuff. This is what you would usually see at a specs or something. The last wall has a about half six packs, and the other half is of larger individual bottles of corked beers.
They don't have every beer ever made, but they certainly can keep a beer lover content for a long time. I was hoping this place would be my one chance to find a gem like some Russian River, but alas, you can't have everything you want.
The service is pretty good. People here are very nice, but their beer IQ isn't through the roof or anything. I have heard that they will try to accommodate requests for beers, but I have not asked for any myself.
I feel almost sad that I had to give this place an average quality rating. But I have gotten a few beers from here, only to find that they are past their "best by" dates. I suspect this is because they have so many beers that they don't always sell all of them before the best by, especially the less popular ones. I almost want this place to become better known so that this happens less.
The price is slightly higher than normal places. That being said, I also heard that if you buy $10 in beer they give you some sort of discount on gas. The larger corked bottles of beer are about $13, the pick your own 6-packs are $12 I think. The only down side to buying make-your-owns is that they only allow you to buy one beer from any one brewery.
-Cheers!
2,309 characters
4
/5
rDev
+14.3%
This gas station is my go to spot when I want a decent beer in my neighborhood. The parking lot is completely covered in flags, and when you walk in everything is crammed in such a tiny space, but it works. The first thing you see when you walk in are the single beers for the mix n match 6 packs. There is a maze of beer around the store with a few isles of food in the middle. (they have an awesome ice cream selection too.) The service is good. The people who work/own the place seem very nice, but I never really talked with them about beer other than complimenting the selection. It is fairly reasonable, but not cheap. Overall, I would say you have to stop by if you need good beer in the hyde park/ north loop area.
722 characters

2.79
/5
rDev
-20.3%
vibe: 1.5 | quality: 2.5 | service: 2 | selection: 4.5
I went here for the first time this weekend and was impressed with the selection. There is a sign on the cooler that says $12.99 for mixed six packs. I filled a six pack with different beers and headed to the counter. The person started to ring me up and then let out a huff. I was told you cant grab beers from the same brewery to build your six pack. Fine, I understand that but put that as part of the sign you have out there.
I put the beers back pretty annoyed and then went and looked at the cooler on the other side of the store. The prices are ridiculous. Arrogant Bastard which is around $4.89 everywhere else in Austin was $6.99 (I think). Lukcy Bastard which I have bough in Austin for $5.99 was $8.99.
I wont be back.
731 characters

4.17
/5
rDev
+19.1%
vibe: 4.25 | quality: 4 | service: 3.5 | selection: 5
While I am wildly biased towards this place because it is across the street from me, I will admit straight off the bat that, yes, they are overpriced and yes, it's hard to find a staff member who knows what they're talking about. Most people tend not to compare prices of their craft ale, so they get away with charging $24 for the Great Divide Grand Cru I saw last night whereas more knowledgeable shops are charging $18.
BUT! I love it. It feels like a home to me. The owners parents who are always working behind the counter both have great, dry senses of humor. The mom even smiles a little when she sees me which I don't think she does for many people. The owner has a crush on my roommate and I laugh about this fact every time I go in. The store is claustrophobic - I think they just sell whatever and see what sticks, so I have also picked up things like a plunger or toothpaste while buying beer. As for the selection, I guess they just order the whole slate available in town. I have bought things here that I thought were all bought up in the whole Austin area - Real Ale Peach Sour, Jester King Ambree, Prairie Ale Christmas Bomb! because I think it just takes so long for them to rotate stock.
I love Hyde Park Market (aka Flag Store) forever and always.
1,269 characters
4.86
/5
rDev
+38.9%
vibe: 5 | quality: 5 | service: 5 | selection: 4.5
Hyde Park Market in Austin, TX
Place rating:
3.5
out of
5
with
22
ratings