Dismiss Notice
The Pizza Peel & Tap Room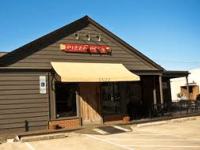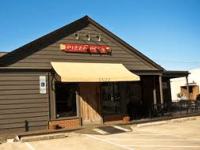 PLACE INFO
Type:
Bar, Eatery
4422 Colwick Rd
Charlotte
,
North Carolina
, 28211-2312
United States
(704) 714-8808 |
map
tapandpeel.com
Notes:
No notes at this time.
Added by lpb1970 on 12-03-2008
PLACE STATS
Reviews:

9

Ratings:

pDev:

12.22%
HISTOGRAM
Ratings: 14 | Reviews: 9
Reviews by lpb1970:

4.53
/5
rDev
+10.8%
vibe: 4.5 | quality: 5 | service: 4 | selection: 4.5 | food: 4.5
The Pizza Peel is an instant top 5 Charlotte beer destination. It has a very homey feel with cabin like wood walls and a small neighborhood type feel. The pizza is very good, some of the best I've had in Charlotte. The wings are exceptional as well. Service is very friendly, I have been here 3 times and have had extended friendly conversations with servers/managers each time. Now on to the important stuff, the beer! This is where The Pizza Peel stands head and shoulders above the rest. They have approx. 40 taps with no BMC at all on draught! If you want that rice water it is hidden in the back of one of their bottle coolers. They have several hard to find (particularly for draught) beers such as Avery Majaraja, Founders Harvest, etc. and even more in bottles. Just a wealth of craft beer choices here. They give you a paper menu that contains beers recently added to the taps that are not on the permanent menu as well as food and beer specials, of which they have several every day. To sum it up, this place is heaven on earth to the craft beer lover, particularly considering the Queen City isn't exactly overrun with craft beer venues.
1,148 characters
More User Reviews:
4.08
/5
rDev
-0.2%
vibe: 4.25 | quality: 4 | service: 4 | selection: 4 | food: 4.5

4.29
/5
rDev
+4.9%
vibe: 4.5 | quality: 4.5 | service: 4.25 | selection: 4 | food: 4.25

3.69
/5
rDev
-9.8%
vibe: 3.5 | quality: 3.75 | service: 3.25 | selection: 4 | food: 4

4.18
/5
rDev
+2.2%
vibe: 4 | quality: 4 | service: 4 | selection: 4.5 | food: 4.5
Great local and national craft beer selection on tap.
This is the ultimate place for a family pizza stop with a good beer for mom and dad. Pizza is one of the better joints in Charlotte.
Beer is fresh, temps right on.
Go on Friday or Sat at 6-630 and prepare for the stroller and little kid onslaught but heck, if you've got kids, you'll fit right in. Go a little later for more sanity--8.
393 characters

3.85
/5
rDev
-5.9%
vibe: 4 | quality: 3.5 | service: 4 | selection: 4 | food: 4
I'm a beer geek & comb Charlotte (and every city in about a three hour drive radius) for great beers. The Pizza Peel delivers on that better than most. As a chap stated before me, Duckworth's is the beer shrine in Charlotte but this place definitely whips Duck's in terms of astmosphere.
The Peel is dark, lots of wood & low lighting. I prefer that vibe for a drinking establishment. They have a very nice selection, usually not mind-blowing but they were one of the few places in Charlotte that had Sexual Chocolate on draft, so I stopped by for that reason today, although I've been in many times prior.
The food is - uh - good, but I have to say that I've never been blown away by it. I've eaten there more than a half-dozen times, haven't found an item yet that I craved later. Add to that the fact that it's fairly pricey, $10 salads may fly if they're really good... these are, again, okay.
What they do well - at least better than most places (in Charlotte and the surrounding area) is beer. I have to give them kudos for the amount of local brews they have on tap. Also, I attended a couple of very nice events there featuring beers of up and coming Charlotte breweries.
When people ask me, "What are the best places in Charlotte to get a great beer and some good food," the Peel isn't at the top of my list; got to say though, I wind up there about once a month and it's not that close to where I live.
Bottom line - really nice beer selection, pretty good food, killer cool service and people.
1,509 characters

3.73
/5
rDev
-8.8%
vibe: 4 | quality: 3.5 | service: 4 | selection: 3.5 | food: 4
This is an interesting little place. Kind of small and crowded, but not to the point of being obnoxious. The place seems like a nice little neighborhood joint, a refreshing change from all of the chain restaurants that are cold and completely devoid of any real character.
The tap list was fairly decent, with a definite slant toward local and regional offerings. The only disappointment was that it leaned to heavily on IPA's, DIPA's, and Stouts not nearly enough representation of other styles.
The service was pretty good, the waitress was helpful, and my beer glass never sat empty (always a good sign). The on staff beer guy was knowlegeable and friendly, and eager to talk beer.
The food was good; better than the chain pizza places, but not quite as good as Luigi's or Mellow Mushroom. A little pricey but not too bad.
828 characters
3.95
/5
rDev
-3.4%
vibe: 4 | quality: 4 | service: 4 | selection: 4 | food: 3.5
Alright. Let me explain exactly what this place is: A pizza joint first and foremost, followed fairly closely by a slightly more than decent microbrew taproom. Originally, this place was a Mellow Mushroom. It got bought out by some really random joint. I want to say it was called "Moon Dog Cafe" or something. It's irrelevant, really.
At any rate, this place isn't the most top-notch joint in town. I'd probably give that award to Duckworth's. But for what it is, it isn't bad at all.
I rolled over tonight at about 5:30 pm with my dad. Place was completely dead, so we got a sweet booth over in the corner. Not my first time here, so I knew what to expect: Very dark and natural-feeling. This is definitely a feel that they were trying to achieve artificially via the decor (wooden-planked walls, minimal windows, dim lighting, etc.), but they pulled it off pretty well.
One of the first things I look for when I go to a new joint in town is the amount of representation they offer to in-state breweries. I didn't really stare at the tap list for a great deal of time, but I was impressed with what I did see: A couple Highlands, some Olde Mecklenburg, and some South Carolina guys as well (Thomas Creek, and Skull Coast). Very nice.
Completely abandoned my hometown boys with my first beer: SN Northern Hemisphere. It was quite delicious though, so I couldn't complain.
Had a house salad: Cranberries, tomatoes, gorgonzola, walnuts, spinach...so fresh. Excellent.
Split a Hawaiian 'zza with my dad. Decent. Not the best. But hey, I was there for the beer.
All in all, I was very pleased with my visit. Beer selection's solid. The people know what they're talking about. Actually, when I ordered the Northern Hemisphere, my waitress said to me "Are you sure? That's pretty hoppy." Being the nerd I am, I already had my notebook out and pen poised. I merely responded with a quick "Mhm," and that was that.
Every time I'm in town, I hit the Peel. Trust me, you'll enjoy it.
1,982 characters
2.8
/5
rDev
-31.5%
vibe: 4 | quality: 2.5 | service: 3.5 | selection: 1.5 | food: 4
Finally made it over here after reading the reviews and having a few buddies recommend it. Man was I disappointed.
Food, service and ambiance are all just fine, if a bit pricy. My complaint is with the 40 taps...many, if not most, are wasted.
I'm going off the top of my head here, so forgive me if I'm wrong on one or two of these, but they had so much fake craft crap: Magic Hat, Blue Moon (2 kinds!) Stella Artos, Newcastle summer, Kona Pale Ale, Sweetwater blueberry (what?!) abita purple haze, Sam Adams lager and summer (nothing wrong with Sam Adams per se, but this place sells itself as a craft beer joint)...the list went on and on of taps I wouldn't even consider. I was surprised they didn't have Michelob Amberbock.
Nothing from Charlotte, nothing from Asheville, the only locals were three from Catawba Valley. I ordered a Maharaja, that was the only beer their that made me say "Oh wow, can't get that everywhere."
Again, food is good and service is good. Just don't expect a beer joint when you go.
1,017 characters

4.6
/5
rDev
+12.5%
vibe: 4 | quality: 5 | service: 4.5 | selection: 4.5 | food: 4.5
This place kinda of blew me away. First of all the beer guy Sean really knew his stuff and I enjoyed talking with him. He recommended the fish tacos and i thought that guy was crazy when the place was a pizza place. Well I ordered it with a double trouble DIPA and they were fantasstic. I have no idea why a pizza place makes authentic mexican like that but they do and done well.
They have nearly 50 on tap in a small bar. Really impressed by the quality of selection. I'll be in town for ahwhile and I'll think I'll be by here a few times. Maybe I'll try the pizza next time. Another thing that was impressive is that I saw a tap blow and the bartender ran water and sloution through it for liek an half hour clenning it. That's caring right there!
752 characters
4.03
/5
rDev
-1.5%
vibe: 3 | quality: 4 | service: 4 | selection: 4.5 | food: 4
This is a great place that doesn't get the recognition it deserves right in the middle of charlotte. It's a very small place, very local, very quaint, and very impressive for it's humble appearance. The place has a very welcoming and helpful staff, which is always nice. The tap line up is comparable to the size, maybe 20 in total but they're all gems. Local beers, GREAT micros, and imports alike. I think the only "generic" beer on the line up is PBR. Everything else is represented by the likes of Highland, Avery, Founders, Schneider, Bells, and other switching taps. The most impressive thing about this place is the selection of each brewery group. Instead of having your staple beers from each brewery you'll find seasonal and rare selections from each. Good food here too considering it's a pizza place. Where else can you get spicey chipotle tomatoe paste instead of marinara on your pizza!?! Fun little place with a huge soft spot for good quality beer! Nice prices too!
981 characters

4.33
/5
rDev
+5.9%
vibe: 4.5 | quality: 4.5 | service: 4 | selection: 4.5 | food: 4
We have visited a few times and have been happy with each visit. Great beer selection, knowledgeable staff, and good service. Last visit they were slammed and I think understaffed, they were working hard to clear tables and gave us free appetizers after we were seated. It's very nice to be able to go get good beer, good food in a smoke free environment, I just wish other establishments would figure this out (are you listening FS?). While it is a little tricky to locate it's worth the trouble, it's sorta hidden behind Wendy's.
531 characters
The Pizza Peel & Tap Room in Charlotte, NC
Place rating:
4.09
out of
5
with
14
ratings