Brewstock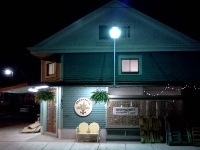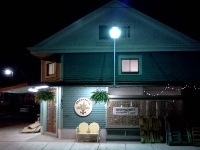 Homebrew
1300 S Broad Ave
New Orleans
,
Louisiana
, 70125
United States
(504) 208-2788 |
map
brewstock.com
Notes:
jmarx13 from New York
2.46
/5
rDev
-42.5%
vibe: 2 | quality: 3 | service: 3 | selection: 1.5
Being from the easy coast originally...I am still trying to find my go to place in New Orleans. Ok selection. I wanted to brew a summers ale with biscuit malt and have to order it online I'm order to get it. Hop selection is best in New Orleans but there isn't a ton to choose from.
Mar 31, 2014
Cryhav0c from Louisiana
5
/5
rDev
+16.8%
vibe: 5 | quality: 5 | service: 5 | selection: 5 | food: 5
I went there today, (7-29-11) for my first visit. I was extremely impressed with the inventory of everything from grain to equipment.
The staff was VERY helpful and even the clients that came in while I was there were great. Good atmosphere. Location is a little on the edge but hey, it's New Orleans, what do you expect. Just plan your trip during a reasonable hour and you'll be fine. I'm just glad they're there.
I got everything I needed and in short order along with some much needed advice about a couple of questions that I'd been having.
Keep up the great work guys and we'll be back again!
A+A+A+A+A+A+A+A+A+A+A+A+A+A+A+A+A+A+A+A+A+
Jul 30, 2011
MrHassellYaHurd from Louisiana
4.15
/5
rDev
-3%
vibe: 5 | quality: 4.5 | service: 4 | selection: 3.5
Brewstock's new larger location on Dryades is just another plus to be added to the list of positives. The store, while certainly well stocked, may not have every hop variety, yeast strain, or grain type in store, but Aaron will lend his expertise to best adapt your recipes accordingly. He will also special order whatever he hasn't got in stock. The shop is frequented by friendly homebrewers, both local and visiting--there is always someone there with which you may trade beer wisdom, or recipe ideas. The shop is clean, and Aaron's products always seem to be fresh and without issue; I'd definitely recommend Brewstock to all gulf coast BAs.
May 19, 2011

kaidasz from Texas
4.5
/5
rDev
+5.1%
i am new to homebrewing and was in NOLA for a quick vacation while realizing i needed some hops for a pending brew back home in Houston.
after checking out their website, i picked up some fresh hops earlier today and Aaron was very helpful in walking a novice through my purchase. we talked about which variety of hops would best suit my next batch. i would have made a mistake unless Aaron walked me through what my i really wanted (taste wise) on this next batch. i would definitely recommend visiting brewstock if your in need of homebrewing supplies in NOLA.
Dec 29, 2010

tweidman420 from Louisiana
4.5
/5
rDev
+5.1%
Brewstock has recently moved to a new, bigger location Uptown. There is now room for more than 3 people in the entire store, and it seems the selection has gotten bigger.
As others have mentioned, the owner Aaron is very knowledgable and willing to help you with anything he possibly can. He'll order anything you want for little to no extra shipping cost (if he doesn't already have it). The store is stocked with (obviously) lots of homebrewing equipment and ingredients, as well as wine-making, cheese-making, and coffee-roasting paraphernalia (and more, I'm sure).
I would highly recommend Brewstock to anyone in the Greater New Orleans area.
May 17, 2010
Beerbuddha from Florida
4.65
/5
rDev
+8.6%
I'm pretty new to home brewing and it was nice to see someone open up a home brew store here in New Orleans since Brew Ha Ha didn't reopen after Katrina.
Aaron Hyde is the owner and is awesome. He walked me through everything when I bought my first kit. They throw classes over there at the store which I obviously need to take! He is very involved in the local brewing community and the beer community as a whole. Anything you want he can get it for you. His space right now is a bit small and cramped but I hear that he will be moving into a new space which will be bigger!
Mar 16, 2010
Gabetax from California
4.5
/5
rDev
+5.1%
New Orleans has been without a HBS for several years. Long time homebrewers fondly remember Brew Ha Ha, which sadly ended it's 13 year run after Katrina. Most of us resigned to ordering online, with Austin Homebrew being the closest top-tier online shop. Almost four years later, Brewstock opens, and gives us back our local option.
Brewstock is run by Aaron Hyde. He's young, very friendly, super helpful, and truly enjoys his craft. Here's what I like about Aaron: I used to be a kit guy. Back at Brew Ha Ha, and also with online shops, I'd almost always just grab one of the pre-made kits on the shelves. I got broken of this the first time I went into Brewstock, as I didn't see any kits on the shelves. Instead, I could just explain what style and characteristics I'm looking for in my final beer, and he'll work out custom recipe with you and take the time to explain how different ingredients would change the beer. Having to work out a recipe, with some sage guidance, has made me both a better brewer and a better taster as well. I didn't appreciate how special that was until I moved out of state and started dealing with other stores whose employees either didn't know or didn't care enough to expend the effort.
On to the goods:
Malt: I love the malt setup in the store. Aaron's procured a Jelly Belly dispenser and filled the chambers with his malt varieties. It's measured volumetrically into a pitcher, which Aaron will do for you if you don't trust your reflexes, and milled for free. I really like this system compared to other shops I've been to that have you measuring onto a scale (which is fine, but not nearly as fast), or shops that force you to buy pre-milled 1# bags. LME is available in the quantity you need (no pre-measured tubs or bags), and he provides a discount for bringing your own container, although he also has some canned varieties as well.
Hops: They carry fresh hops (whole leaf) and pellets. While they might not necessarily have the hop you want in the format you want, they've never been out of something I needed. Earlier this year he also carried hop rhizomes for the interested gardener.
Yeast: Wyeast, Whitelabs, and dry yeast available. Over the last 4 batches I've made, I haven't had an issue with freshness or duds. He's always had the yeast I needed, but I'm unsure of his selection of the various Belgian and more esoteric yeasts out there.
Accessories: The store is pretty small on the inside, so he doesn't have a lot of space to carry every gadget on the planet. He seems to have all of the basics and said he was willing to special order anything he didn't carry. Last I talked with him, he ordered some of his hardware through morebeer.com (he said he really likes their false bottoms).
Overall, a pretty worthy successor to Brew Ha Ha. If you're still ordering online, you deserve it to check it out for your next batch and to keep your money in the city.
Dec 06, 2009
Brewstock in New Orleans, LA
Place rating:
4.28
out of
5
with
8
ratings