Consecration
| DuClaw Brewing Company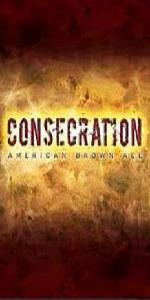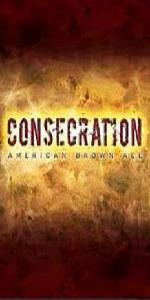 BEER INFO
Brewed by:
DuClaw Brewing Company
Maryland
,
United States
duclaw.com
Style:
American Brown Ale
Alcohol by volume (ABV):
5.50%
Availability:
Summer
Notes / Commercial Description:
No notes at this time.
Added by dickroop on 06-07-2008
This beer is retired; no longer brewed.
HISTOGRAM
Ratings: 13 | Reviews: 9
Reviews by hdofu:
4.2
/5
rDev
+8.2%
look: 4 | smell: 4 | taste: 4.5 | feel: 4 | overall: 4
A pleasant surprise. Reminded me a bit of the Dogfish Indian Brown Ale but with slightly less sweetness but still it was pretty sweet. Color was dark brown with a thin tan head. Taste was sweet, chocolate and malty and a slightly fruity finish. The beer seemed a medium thickness. Overall I could drink a few of those and it accompanied the chocolate pudding brownie well I had it served with it.
396 characters
More User Reviews:

2.63
/5
rDev
-32.2%
look: 3.5 | smell: 3 | taste: 2 | feel: 3 | overall: 3
From a growler purchased at Fell's Point location during the beer's release on 6/11/08.
Pours a clear amber with a finger of foamy off-white colored head. Retains well around the edges with some thin wisps across the center, leaving behind a decent amount of lace. The aroma is a tad subdued but seems to open up a bit more later with a mix of biting piney hops, spice, and malt sweetness.
The taste is similar to the aroma at first, with notes of caramel sweetness and spices that are unfortunately all bunched up in the front of the flavor profile. After that, the rest of the flavor just falls right off the map. Where is all the hops that were fairly prevelant in the aroma? The hop profile that is there, is very light and subtle, not assertive in the least, and just doesn't give off much of an impression, leaving the overall taste flat and bland on the palette. The mouthfeel has a light medium body that gives off a bit of pop at times but overall feels fairly flat.
Wow, I don't know what happened with this guy. They seemed to be shooting for an India Brown Ale at times but the almost nonexistant hoppiness really left this one out to dry. It was actually a struggle to finish the whole growler of this, as I just got bored with it. I generally give DuClaw beers a bit of lee-way in terms of what I expect from them but this was hands down the most lifeless seasonal that I've ever had from them. And that's saying a lot!
1,439 characters
3.68
/5
rDev
-5.2%
look: 4 | smell: 3.5 | taste: 3.5 | feel: 4 | overall: 4
A: The brown ale is predictably brown, a syrupy brown color that carries a nice head.
S: The aroma is caramel and nuts, a nice brown ale that doesn't betray its hop provenance.
T: The dark malts are the star of the show with caramel, nuts and toffee all appearing throughout the sip. The biscuity flavor is interrupted periodically by the citrusy cascade hops and some herbal, medicinal flavors.
M: The ale doesn't show off the hops as much as I'd like but the flavors are solid and the ale is meant to be quaffed.
D: At 5.5%, this is a sessioner, a DuClaw ale that brings quite a bit to the table.
602 characters

4.3
/5
rDev
+10.8%
look: 4 | smell: 4 | taste: 4.5 | feel: 4 | overall: 4.5
The second of two beers I enjoyed with the Razer & Chips (grouper battered with Hellrazer IPA). Rich, almost opaque brown in the glass with a soft foam on the edges (likely lost something on the way to the table). Laced all the way down. Nice roasted malt in the nose. Soft carbonation enhanced the lightly roasted malt on the tongue with a nice bit of hops presence (a bit more than I expected for the style and it really tasted good). Slight bitterness at the end makes it hard to put down. Very tasty indeed. Oh, and Happy 21st B-Day, "C."
542 characters

4
/5
rDev
+3.1%
look: 4 | smell: 4 | taste: 4 | feel: 4 | overall: 4
Reviewed from notes.
Pours a moderate brown color with an off white head. The nose is slight caramel, bread, and a bit of nuttiness. Taste is mostly slight caramel with a bit of toasted bread. Medium body with good carbonation. Drinks quite well and although it's a bit plain, it's definitely a well-made brew.
311 characters
3.69
/5
rDev
-4.9%
look: 3 | smell: 4 | taste: 3.5 | feel: 3.5 | overall: 4
Our useless waitress at the fells location referred to this as "I don't know what it is, but it tastes like coffee to me." She liked the other seasonal on tap, because it reminded her of blue moon.
Poured a mahagony with a half finger of light tan head. Little retention and lacing. Aroma of some caramel and muted hops.
Caramel and some roasted malts are followed up with a British level of hops, not the asserted "American brown ale" that I had been expecting. Flavor rushes in and leaves quite quickly, without any cloying mouthfeel issues.
Overall: A bit harsh for a summer seasonal when it is still 80 and steamy outside at night in Bmore. Started off well, but leaves you wanting more.
693 characters
3.53
/5
rDev
-9%
look: 4 | smell: 3.5 | taste: 3.5 | feel: 3.5 | overall: 3.5
Consumed 8/29/09 on tap at the Bowie location, from notes.
Served in a shaker glass.
A- Dark amber tinged brown with a nice one finger white head that left pretty good lacing all the way down.
S- Kind of a roasted maple syrup smell.
T- A little nutty, sweet caramel malt and some citrus hints. Not as hoppy as the waitress said.
M- Light to medium, some carbination tingle.
D- Pretty easy to drink, good session brew.
423 characters


4.57
/5
rDev
+17.8%
look: 4.5 | smell: 5 | taste: 4.5 | feel: 4 | overall: 4.5
Yesterday, DuClaw tapped a firkin of Double Dry-Hopped Consecration at it's Arundel Mills location. This was several days before the official Consecration release (June 11-12). DuClaw describes Consecration as a "medium bodied hoppy American brown ale with sweet and rich malt flavor, notes of chocolate, caramel and nuts, balanced by an equally intense hop prescence, a citrusy aroma". However, I was warned that the firkin-poured ale I tasted isn't necessarily like the ale that will soon be released. After all, this was unfiltered, served at cellar temparature, and double-dry-hopped to boot. And WOW was it good.
It poured a cloudy, pale brown, with minimal head. God, I love unfiltered beer - almost more food than drink, it's authentic and you know you're close to the source. And the nose on this ale was probably the best I've experienced since I toured the Dogfish Head brewery. Wonderful hops, grapefruity hops, not a fleeting aroma, but a strong and solid olfactory assault, inviting and exciting. Amarillo hops overpowered any malt I might have been able to detect.
This ale tasted great. It had excellent balance, the hops supported with caramel and toasted grain flavors. Smooth and not too sweet, just delicious. Mouthfeel was a bit watery, but there was a nice little astringency to it.
This brew is eminently sessionable, I would have had more but for the crowd draining the firkin dry in minutes. Highly drinkable, this was a treat to savor, remember, and recommend highly.
I realize that this brown ale might be considered over-the-top hoppy by fans of malty beers. But as a serious hop-head, I think that this ale is proof that HOPS MAKE THE BEER. Hops belong in pale ale, brown ale, stout, you name it. Considering the hops drought we're currently in, I think we better all start growing them. Anybody know what varieties of hops best tolerate Maryland weather?
1,887 characters
3.56
/5
rDev
-8.2%
look: 4 | smell: 3 | taste: 4 | feel: 4 | overall: 3
Gotta love the american brown ale. The appearance was a very dark thick brown. Very nice lace that lasted the whole glass. The smell was a little roasty with some caramel and toffee coming through. The taste was great. Nice and toasty and sweet with a nice hoppy finish. Mouthfeel was incredible. Very carbonated with lots of creaminess and a lot of flavor. Drink ability was not as much due to the sweetness of the beer.
421 characters
Consecration from DuClaw Brewing Company
Beer rating:
3.88
out of
5
with
13
ratings