Bavarian Weiss

Bohemian Brewery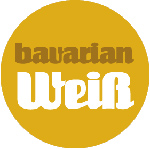 Write a Review
Beer Geek Stats:
| Print Shelf Talker
Style:

ABV:

5%

Score:

Avg:

3.32

| pDev:

12.35%

Reviews:

7

Ratings:

From:

Avail:

Year-round

Wants

Gots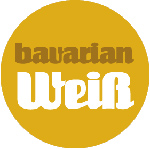 Notes: Wheat Beer, fermented with Pilsener yeast served unfiltered with either a slice of lemon or orage (if desired) for a wonderfully refreshing summertime lager.
mikesgroove from South Carolina
3.23
/5
rDev
-2.7%
look: 4 | smell: 3.5 | taste: 3 | feel: 3.5 | overall: 3
decent, light golden in color with a decent bit of cloudiness to it that never really did settle out much. Small puff of white on top of the glass faded out quite quickly leaving behind only some light lacing. Aroma is loaded with coriander and lemon zest but is rather one sided to be honest. Still decent with a clean, smooth feel to it, not as crisp as I would have thought but it still worked for it overall. Small dosed of coriander and lemon zest, hints of grass and light grians. Long, bright and lemon filled finish was long on the tongue after the sip was gone
Jul 20, 2011

CampusCrew from Florida
3.61
/5
rDev
+8.7%
look: 4 | smell: 3 | taste: 4 | feel: 3.5 | overall: 3.5
not even close to a american wheat ale.
appearance: lager like. yellow almost clear as you get with beer
smell: light on the aroma, nearlt nothing
taste: hmmmm not much flavor. clear refresher, but nothing off which I was suprised when the falvor was low. really suprised.
mouthfeel: probably light bodied beer I have ever had. this was like drinking air
drinkability: very intresting. this is for a bud drinker on traiing wheels but it was actually well done. not for an epereinced beer drinker though.
Oct 01, 2009
BigJTrucker from Oregon
3.6
/5
rDev
+8.4%
look: 3.5 | smell: 3.5 | taste: 3.5 | feel: 3.5 | overall: 4
Review is from notes taken this summer.
Poured a cloudy bright yellow color, reminds me of lemonade. Low head retention. Carbonation appears low to moderate. Pleasent wheat aroma, some lemony citrus notes from the beer. I made sure to order mine SANS lemon so it wouldn't interfere. Taste and flavor is about where i'd expect it. Seems to be somewhere between a witbier & a hefeweizen. Mouthfeel is nice and light, not terribly astringent. Very easy to drink. For me, I think it combines the best attributes of Wit & hefe, loosing most of thier shortcomings. Not my favorite style, so i doubt i'd try it again, but it was good.
Aug 31, 2007
jbsteiny from Hawaii
3.16
/5
rDev
-4.8%
look: 2.5 | smell: 4 | taste: 3.5 | feel: 2.5 | overall: 2
Got this slopeside at The Goldminer's Daughter, Alta, UT. Served in a standard pint glass with a wedge of lemon. I couldn't believe the color -- an opaque neon yellow. Disconcerning. Looked like a strong glass of Countrytime Lemonade. No head, but that could have been the pour. Thin lace around the circumference.
Smelled strongly of citrus and yeast. Took the wedge off the glass to make sure that it was coming from the beer -- it was. Like grapefruit and fresh bread. Nice. Its flavor was pleasant enough. Compact arc of taste. Lemon & grain, yeasty finish. Similar to Paulener, but much less crisp.
All of that said, I didn't really like it (and I've grown to greatly appreciate the wheat beers). Too fizzy, & the yeast left too bitter of a finish for me. Some other reviewers said it was grassy or herbal -- I wish those characteristics had come through more. I'm not sure if Bohemian bottles this, but if I'd bought a six pack, I'd finish it in a couple of days or split it with a buddy, but I wouldn't repeat the experience.
Feb 19, 2007

Wasatch from Colorado
2.5
/5
rDev
-24.7%
look: 2.5 | smell: 2.5 | taste: 2.5 | feel: 2.5 | overall: 2.5
A - Was very cloudy, some carbonation, small head, nice lacing throughout the drink.
S - Scent of sweet malts, maybe a little spice, grassy to some extent.
T - The taste was grassy, but very watery. Really not much there.
M - Light body.
D - Drinkable, but would most likely not buy again.
Mar 12, 2006

yemenmocha from Arizona
2.66
/5
rDev
-19.9%
look: 4 | smell: 3 | taste: 2 | feel: 3 | overall: 3
Don't judge a book by it's cover is true... and the same goes for appearances with beer. Beautiful hazy straw color with good size rocky white head that lasts (even with lemon interference I might add, since I tried it with and without lemon).
Aroma - what aroma? I've sampled this at the brewery and at a few other establishments and it seems to have only a faint citrusy aroma. You might fool me into thinking it was lemonade. Very odd for a beer, that it only has a citrusy aroma... even among wheat beers.
Taste is the most disappointing aspect of this beer. It's nearly flavorless without the lemon. Even Budweiser's Michelob version of the Hefe-Weizen is closer to a real wheat beer than this. I know this is not strictly a hefe-weizen (as the bar tender said) but it doesn't resemble any wheats I've ever sampled because it is so... utterly... flavorless. What were they thinking? Perhaps they aimed at the Utah 3.2% palate all too well.
Mouthfeel is very light but is to be expected with the style.
Kudos for making a very "drinkable" beer. You could drink this with just about any food in lieu of ice water. For that matter, why not bring some along when cycling?
Note: at the brewpub they market it to the customer as a hefe-weizen. Nobody has told me this is meant to be a krystal-weiss (besides it is very hazy) nor a Berliner weiss.
Jun 28, 2004

DrewBeechum from California
2.93
/5
rDev
-11.7%
look: 3.5 | smell: 3 | taste: 3 | feel: 2 | overall: 3
Sampeld from a sampler size glass at the Brewpub
Tall hazy lemon yellow with a good strong lacing fine white head and an impressive carbonation that keeps running.
Brewing with pils yeast shows in the final product.
Aroma is sulfurous with an apparent sweet wheat character.
Flavor is spicy with hop bite and a definite wheat character battling against a long burn enhanced by the sulfur.
The lager yeast really takes a toll on this brew. The sulfur character is annoying, but more importantly there's none of the creaminess that you would expect even in a kristalweiss.
Apr 17, 2004
Bavarian Weiss from Bohemian Brewery
Beer rating:
79
out of
100
with
16
ratings