Beer Etc.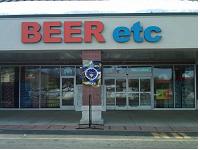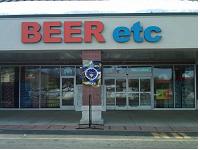 Store
1540 Cowpath Rd
Hatfield
,
Pennsylvania
, 19440-3182
United States
(215) 361-1274 |
map
beeretc.com
Notes: Monday - Saturday: 9am - 9pm
Sunday: 10am - 6pm
Reviews by Superstore:

More User Reviews:
IronLover from Pennsylvania
3.93
/5
rDev
-10.5%
vibe: 3.5 | quality: 3.75 | service: 4 | selection: 4.25
Located in Snyder Square Shopping Center, which is a strip mall next to a grocery store in Montgomeryville, PA, not far from Route 309. Coolers line 2 walls with a pretty good selection of six packs and stadium cans. 3 or 4 crowded aisles of six packs with a very good variety. Nice focus on local brewey offerings, but watch the dates on the packages. Picked up a few things that were well out of date. One aisle of mostly macro cases. Walk in cooler with macro cases and a handful of craft sixtels. Prices were average for the PA scene.
Mar 17, 2019
jontom from Pennsylvania
5
/5
rDev
+13.9%
vibe: 5 | quality: 5 | service: 5 | selection: 5
What a great place to buy beer! Good selection great service.
Apr 01, 2017
SoberPhobic from Pennsylvania
3.83
/5
rDev
-12.8%
vibe: 4 | quality: 3.75 | service: 4.5 | selection: 3.5 | food: 3
Bright, welcoming atmosphere.
Good selection of craft beer organized by region, along with the regular swill.
Knowledgeable staff who are happy to assist or to just chat about beer.
Cold beer is no extra charge.
Full cigarette and cigar selection as well as snacks and beer related canned goods.
You can't go wrong with Beer Etc.
Oct 15, 2013
wattoclone from California
4.5
/5
rDev
+2.5%
vibe: 4.5 | quality: 4.5 | service: 5 | selection: 4
One of the better beer distributors in Southeastern PA, this place is air conditioned, well stocked and has an outstanding stock inventory of keg beer with online up-to-date availability. I always check their website when looking for a new keg for my cooler before going anywhere else. As a result, they have been my sole source of keg beer (typically Franziskaner Dunkelweizen) for the past 7 years. The staff is exceptionally friendly and will be pleased to help you find or even special order whatever you are looking for.
Jul 03, 2013

slentz from Pennsylvania
5
/5
rDev
+13.9%
vibe: 5 | quality: 5 | service: 5 | selection: 5
In my opinion Beer Etc is one of if not the best distributor in the Hatfield/Lansdale area. Their craft selection is huge. Ed does his best to keep the beers fresh and they don't charge for cold beer! They have held many cases and sixtels for me upon request. One time I had a problem and Ed was quick to correct, his customer service is top notch. They have a lot of hard to find beers here in addition to a large selection of craft sixtels. The staff here is very knowledgeable and happy to help in anyway possible. Also they have a nice variety of cigars! Last time I was there I picked up one to go with my case of Abacus, needless to say it paired outstandingly well. All in all this is my go to beer distributor and I recommend you check it out, you will not be disappointed.
May 10, 2011
jmdrpi from Pennsylvania
3.76
/5
rDev
-14.4%
vibe: 3 | quality: 4.5 | service: 3 | selection: 4
finally stopped in here for the first time, as there are other options closer to my house, but this store is near my work.
bright, clean, and well organized, but the aisles are a bit cramped, and they were blasting some pretty crappy music. Not that I needed any, but I was not asked if I was looking for anything or needed help.
since the store is a bit smaller than some other distributors, their overall variety was slightly less than some other places in the area, but still better than most. but they made up for it in quality. while they have two aisles of BMC and malt beverage swill, most of the rest of the store is organized into import and american craft beers.
they have a section in the center of the store labeled "the beer cellar" with a very impressive collection of Belgian beers and high-end American craft brews. The only downside is that most those cases are ~ $100 cases of (12) 22oz or 750mL bottles, but you're not going to find those beers many other places, and the per bottle prices work out better than single bottles at bottleshops or bars. damn PA laws!
I didn't check out the kegs while in the store, but they have an impressive list of 1/6 barrel kegs on their website.
Apr 16, 2011

DarkerTheBetter from Minnesota
4.55
/5
rDev
+3.6%
I've been driving right by this place for a while now. After I saw their ad in a paper and on television, I had to stop in.
The first thing that I noticed was that the place was bright and inviting. It seems that too many beer stores have a dark and dirty vibe going for them, so this was a nice change of pace. Also I noted that the center of the store was where all of the craft beer was. The prominence of the quality speaks volumes about the store. I met Ed, who I am 99% sure was the owner and he seemed REALLY into good beer. From what I could tell, his heart is in the right place.
The selection was nice. Lots of craft selections, local and from the rest of the U.S. along with plenty of Germans and Belgians. What I liked was that most boxes had price tags on them, so I didn't have to correlate each box to a price tag on the shelf. What was even better was that the really good stuff had a big orange "Rated Highly on BA" sticker on them! How cool is that? To see their full selection, check out their up to date website, I think you'll dig it.
I have high hopes for this place. I look forward to heading back.
Dec 11, 2009
BigMike from Pennsylvania
3.9
/5
rDev
-11.2%
vibe: 3.75 | quality: 4 | service: 4 | selection: 3.75
This place is great. Beer etc. has one of the largest selections of cases in my area. I stopped in for the first time a couple weeks ago and couldn't believe some of the beers they carried. Also i was suprised at how reasonable their pricing was.
I was in the store for less then two minutes when a guy who i believe to be either the owner or manager came over to help me. We actually started talking about beer and about Bear Republic specifically. He was very friendly and very helpful.
according to the website they have four or so different beers on tap in the store and they have samplings of them which i thought was really cool.
This will probably be my go to spot for cases from now on. I recommend Beer etc!
Nov 22, 2009
Beer Etc. in Hatfield, PA
Place rating:
4.39
out of
5
with
9
ratings