Liquor Mart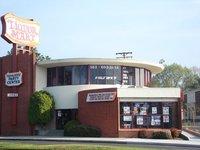 PLACE INFO
Type:
Store
13583 Whittier Blvd
Whittier
,
California
, 90605-1983
United States
(562) 693-7731 |
map
Notes:
No notes at this time.
Added by dlopez1026 on 07-01-2009
Reviews: 9 | Ratings: 22
4.8
/5
rDev
+14.8%
vibe: 4.5 | quality: 5 | service: 4.5 | selection: 5
Many bottles, great selection. All the newest beers out at a great price. One of my main go to spots to pickup beer, ciders and meads. Not a easy spot to get into. Entrance is only easily accessible coming going west on Whittier blvd. you have to make a u-turn if you are coming east.
284 characters

4.75
/5
rDev
+13.6%
I've been coming to Liquor Mart for a while now. The employees are always helpful and knowledgable. They have a good selection of IPAs and Belgians. You can find Pliny, Cosecration etc. here as well but they sell out quick! Add them on Facebook and Instagram for the latest deals and releases. Definitely one of my favorite local spots in Whittier!
348 characters

4.4
/5
rDev
+5.3%
vibe: 4.25 | quality: 4.5 | service: 4.25 | selection: 4.5
I just recently started visiting Liquor Mart in Whittier. Along with Ramirez Liquor I buy bulk of my beers at these two establishments now. They are both fairly close to me, so I can take surface streets if traffic on the freeways are bad.
Liquor Mart has a solid selection of American and European craft beers. The daily selection is on par with other better shops. They do carry, although, they rarely stay on shelves very long, beers from Russian River, Kern River, and Alpine. Those three are my three favorite breweries in California, and probably the three hardest to acquire. In fact, most of the time, you need to specifically ask for them. If you send a friend request on Facebook, you'll know when those beers come in. They are pretty diligent about keeping Facebook updated.
The time I've been shopping with them, they have gotten the sought after West Coast limited editions like Sucaba, Parabola, Arctic Devil, etc. They also get top notch Belgian beers like Drie Fonteinen, Cantillon, etc. On a semi-regular basis they get beers like Pliny, Blind Pig, Supplication, Consecration, Just Outstanding, Nelson, Duet, etc.
The prices are on par with other shops, maybe a tad bit more expensive, but definitely competitive.
Overall, a very solid bottle shop.
1,270 characters
3.78
/5
rDev
-9.6%
vibe: 3.5 | quality: 3.5 | service: 4 | selection: 4
The atmosphere of the place is just like any standard liquor store. Reasonably clean, well organized. The selection of craft beer is pretty solid. Nothing spectacular though. Prices tend to be a little more expensive, but it beats the drive to LA plus you save on gas.
Jeremy is pretty much the go to guy to talk about beer and I was fortunate enough to stop by the store when he was working. I talked to him about beer for a few minutes telling him that I needed a bottle of PtE to complete a trade and he told me what day to stop by to get some.
Friend them on facebook.
576 characters
3.86
/5
rDev
-7.7%
vibe: 4 | quality: 4 | service: 4 | selection: 3.5
This is the only spot to get some quality craft beer in the city of Whittier. Make sure you follow them on facebook, because they always post up what goodies have come in, and sometimes if you say you want them to hold you stuff they tend to do it, which is awesome. The owner Mario is pretty chill, always is eager to learn more about craft beer to try and get better selections in the store, I have to give him credit for that. There is a worker there named Jeremy, the dude is a total hop head. Talk beer to that guy, and he is sure give you the scoop if you need help finding a beer. Also prices tend to be a little high, but like another review said, the alternative is driving a lot farther and blowing more money on gas. I hope this place can get a little more popular so they can dedicate more shelf space to more selections of beer. Definitely a spot to check out if in the area.
888 characters
3.83
/5
rDev
-8.4%
vibe: 3.5 | quality: 4.5 | service: 3 | selection: 4
I have been going here for a while because it is closer than Bev Mo or Total Wine...they have a pretty good selection for your run of the mill Liqour place...in fact a very good craft beer selection.
I have been able to get my Abacus, Parabola, Black Butte XXIII, Pliny, etc there with no problem.
They usually have at least a couple Russian River beers, plenty of Stone, etc.
Prices are a shade higher than the big guys, but i figure i save it in gas, so it evens out in the wash.
Dont expect a lot of help unless you know what you want or you catch the beer guy.
All in all i like going there for the convenience of it.
All of the staff are friendly, and as already stated, the one negative is it can get a little warm for having the beers on the shelf.
If you plan on going there regularly do yourself a favor and be their friend on Facebook!!
854 characters

3.94
/5
rDev
-5.7%
vibe: 3.5 | quality: 4 | service: 4 | selection: 4
I've known about this place for awhile, but finally got the chance to stop in.
Most of the beer is out on the floor on shelving units, but there are a few cooler doors of craft beer/imports. A nice selection overall with lots of different American beers and plenty of imports too. They had a few harder to find beers like Red Poppy, and some other obscure stuff (mostly imports).
The prices were fair overall and the guy working there was helpful. The store was clean and that's always a good thing.
I guess my mine gripe would be that with so many of the beers sitting on the shelf, they should at least turn on the air conditioning because it was pretty warm inside the store.
681 characters
3.7
/5
rDev
-11.5%
Amazingly, this is the first time I've visited this store even though it's only a few miles from my house. Stopped in on a Saturday night to pick up a few brews for the NFL Conference Championships tomorrow.
The selection is pretty standard for any respectable craft beer spot in Southern California. The usual suspects are all represented, though only a small percentage of breweries' portfolios are present and accounted for. There's one aisle of craft beer on shelves in the middle of the store; American to the right and Imports to the left. The cooler has four or five doors worth of craft beer and looks pretty well-maintained.
The clerk who was working at the time of my visit was a pretty cool guy. He definitely isn't a full-blown beer nerd as evidenced by his suggestion that Blue Moon is a great (and authentic) Belgian Wit. Plus, when I asked if the Hop Stoopid was fresh, he told me "Naw dude, don't even worry about that. All our beers are ready to drink, bro!" I then tried to explain to him the phenomenon of hop flavor fading in a relatively short period of time, to which he responded with a look of astonished bewilderment. He did seem real enthusiastic about the craft beer selection, though, and made plenty of suggestions, recommendations, and vouchers for his favorites.
All in all, this is a solid craft beer store that offers a quality selection at reasonable prices, even if the employees manning the sales floor aren't the most knowledgeable. What the hell else can you possibly ask for from a store in Whittier called Liquor Mart!?! This will now be my emergency beer store when everyone else is already closed.
1,644 characters
4
/5
rDev
-4.3%
Came in on Christmas Eve to pick up some yuletide brews and was amazed at the selection.
Found Stone, Russian River, Lost Abbey, Port Brewing among the California Brews. Too many Belgians to name but St. Bernardus, Duvel, and Chimay were represented.
I ended up picking up La Chouffe Dubble IPA Tripel and Afliggem Noel and both were amazing and a couple bucks cheaper than I had seen at the local Bevmo!
Definately a great place for quality brews especially in a town like Whittier. I will definately be visiting on a weekly basis since I live two minutes away.
566 characters
Liquor Mart in Whittier, CA
4.18
out of
5
based on
22
ratings.