Church-Key Black IPA
| Church-Key Brewing Company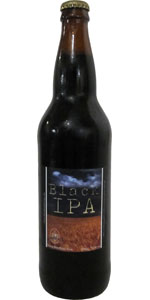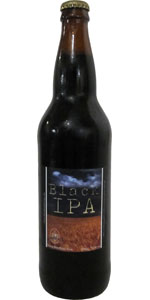 BEER INFO
Brewed by:
Church-Key Brewing Company
Ontario
,
Canada
churchkeybrewing.com
Style:
American Black Ale
Alcohol by volume (ABV):
6.00%
Availability:
Rotating
Notes / Commercial Description:
No notes at this time.
Added by Sammy on 03-17-2010
This beer is retired; no longer brewed.
HISTOGRAM
Ratings: 10 | Reviews: 8
Reviews by bobsy:
2.81
/5
rDev
-23.2%
look: 4 | smell: 3 | taste: 2.5 | feel: 3.5 | overall: 2.5
On tap at Volo. A break from cask, but a poor one.
Black pour ithe a creamy light tan head. Good retention and lace rounds out a great appearance. Aroma is roasty - lots of coffee, some citrus and some leather. Taste is a headscracther - bitter, but in a nasty astringent way. Almost inky. Tastes more like a hopped up stout with coffee, smoke and chocolate. The bitterness tastes burnt and it does nothing for me. Body is medium with a moderate carbonation.
I finished my pint, but this did little for me. The bitterness was just all out of whack, and it reminded me of the Barrison Black IPA in terms of its inkiness.
621 characters
More User Reviews:
3.75
/5
rDev
+2.5%
look: 3.5 | smell: 3.5 | taste: 4 | feel: 4 | overall: 3.5
Cask for St. Patrick's Day at Volo.
This beer appears a hazy dark brown colour, with one finger of creamy light beige head, which renders some random swathes of lace around the glass in its wake. It smells of citrus fruit, light caramel malt, and muted alcohol. The taste is mild roasted caramel malt, and citrusy, weedy hops. The carbonation is low, the body smooth and on the lighter side, weight-wise. It finishes off-dry, with a nice light, indeterminate hoppiness.
While the 'Black' in the name is a bit of misnomer, the flavour works to make up for it.
560 characters
3.8
/5
rDev
+3.8%
look: 4 | smell: 4 | taste: 3.5 | feel: 4 | overall: 4
On cask at Volo St. Patrick Day. First half pint was stellar, second built up enough coffee grounds and bitter coffeeto be still good but tiring. Thick mouthfeel, and full aroma of fresh coffee grounds. Big lacing of beige on black body. Well-done, a touch of smoke, a spoonfull of chocolate. Some hops but really not an IPA.
325 characters

4.23
/5
rDev
+15.6%
look: 4.5 | smell: 4 | taste: 4.5 | feel: 4 | overall: 4
Do you know where Campbellford is? Chances are that unless you live in that area of rural Ontario, you don't. But you may want to visit. Its the home of the Church-Key Brewery, one of Ontario's most innovative craft breweries, but also one of the lesser known ones. Their beers rarely make it into the LCBO, and pub distribution is relatively limited. Their regular lineup of beers is great, but its their seasonal beers that I love. The first Church-Key I ever had must have been the Holy Smoke, a peat-smoked scotch ale, and it is still among my favorites.
This though is one of Ontario's first attempts at the Black IPA, or Cascadian Dark Ale - however you want to classify it. And really, I couldn't be happier with it. Not only is this a great example of a Black IPA from Canada, but I think it better suits the style than most of the American versions I have had! The Black IPA is supposed to be exactly that, a dark, roasty IPA. So it should still have hoppy fresh flavors, but exhibit roast, toast, dark malt and nut or cocoa flavors. Most of the American black IPAs are a Black American Pale Ales - very hop focused, black, but medium to soft on the roast, with almost no creamy nut flavors. This though strikes a better balance in my mind, and should set the precedent for the style.
However you want to classify this beer, it is nonetheless based on a Pale Ale. It should still be richly hopped, and ripe in bitter and savory flavors and aromas. As such you should open it cool around 8C (45F). This Black IPA though is unlike the majority of them. It has smoother, creamy flavors of cocoa and nuts that I fell in love with. In hindsight this beer should be a touch warmer for best enjoyment, but only up to 10 or 12C.
I poured the Black IPA into a stemmed beer glass gently and watched a black as night beer melt into the bottom of the glass. The pour was very silky with a slight oil like consistency. What formed was a deep black beer that let no traces of light though, but did glow a dark brown towards the edges. A richly dense 2 inch head was built that was a dark mocha brown leaning towards a creamy almond shade. It was frothy and pillowy, but really was superbly dense.
The nose right away shocked me. I was waiting for a rush of cascade hops and west coast IPA aromas. But rather than citrus and pine, I felt smooth cocoa, vanilla, roast, and bitter chocolate right away. Gently in behind was floral hops with an earthy, and herbal fresh scent - but it was all very soothing and satisfying. Definitely not the pungent burst I expect from this style of beer.
I excitedly leaned in for a big sip of this back, and creamy brown beer. Right off the bat all the aromas make they way in in a smooth and wide sensation of flavors. Smooth bitter chocolate washes over your tongue sharing its place with soft bitter hops. Roast and toast come in softly also right down the middle and show hints of bitter herbs, fresh hops, and dried cocoa. A creamy flavor of soft nut washed over my cheeks and kept this beer ultimately soothing and elegant. I was happily surprised by the presence of cocoa here, because as mentioned, I was expecting a hop blast, not a smooth wave. Hops here there, but resin and earth showed a balancing act in the background, rather than a circus act in the front.
Malts begins to widen here and bring oily and lush flavors of bittersweet roasted chocolate, cocoa beans, a good amount of fresh wood, and hints of molasses. Actually, the most I think about it, wood played a big role here in this beer. It brought with it both earthy sweet tones, hints of oak, char and toast. It really rounded out this beer and showed great complexity and smooth sensations. Still evolving too was hints of caramel, biscuit, licorice, and even some fruit. This beer is very wide and smoothly complex.
Bitter hops are more a support mechanism in this beer rather than the primary target. Maybe this should be considered a Canadian Black IPA rather than just a Black IPA (which originated in the US). So it's hard to distinguish where this beer belongs, but overall I prefer it to the hop-centric American versions that I have had. Even more than the Stone Sublimely Self-Righteous Black IPA, one of my most favorite beers.
The Church-Key version finished smoothly with gentle roast, a clean bitter finish, and a soft hint of cocoa. It was hugely satisfying, nicely quenching, and truly unique. They really should be marketing this beer to the LCBO - this is a game changing beer that you need to enjoy.
4,528 characters
3.94
/5
rDev
+7.7%
look: 4.5 | smell: 3 | taste: 4 | feel: 4.5 | overall: 4.5
Pint on tap at Volo. Arrives almost a stout-like dark brown/black with a half finger of creamy tan head which left spider web lacing down the glass.
Nose was rather dull, a light roast, hints of caramel malt, hint of piney hops.
I was more than pleasantly surprised by this beer, Church Key is not usually high on my list of breweries worth trying. Roast, espresso, hints of oats perhaps, an odd creaminess that seems in line with an oatmeal stout, mixed with a slightly piny bitterness that leans way to the British hop variety side with a pleasing, long finishing bitterness. Like a well hopped English stout. Nice caramel sweetness, hint of brown sugar. I really dug it and would gladly order another pint.
711 characters
3.53
/5
rDev
-3.6%
look: 4 | smell: 3.5 | taste: 3.5 | feel: 3.5 | overall: 3.5
On cask at Volo.
Pours an almost clear black, very dark, some red in the edges, thin tan head forms and quickly settles to a ring around the glass, a couple spots stick.
Smell is interesting, very malty, caramel and light roast, some biscuit, a bit of fruit, light floral and a touch of citrus, alcohol, light licorice.
Taste is similar, malty and boozy, caramel, brown sugar, alcohol, roast, some chocolate and licorice, pretty rough bitterness.
Mouthfeel is light to medium bodied with low carbonation. Basically feels like a light imperial stout. Has the bitterness and decent malts but no real hops.
607 characters
3.8
/5
rDev
+3.8%
look: 4 | smell: 4 | taste: 4 | feel: 3 | overall: 3.5
This is my first sample of the Black IPA (or Cascadian Dark Ale) style. It must be said, this is a much better style introduction than Church Key's Lactese Falcon was for sour beers.
Pours pretty much opaque black with a decent mocha coloured head, settling down the a thin layer over the beer. Smells like a classic porter with plenty of roast, but adds on some earthy hop undertones and just a touch of citrus. Taste follows similarly, starting off as a bitter, relatively astringent porter, but then the hop profile kicks in, especially in the aftertaste. My only slight issue with the beer is the rather thick mouthfeel. I had hoped for a black IPA with more of an IPA mouthfeel, rather than that of an imperial stout. But it's a fairly minor quibble with a very solid beer.
779 characters
3.46
/5
rDev
-5.5%
look: 4 | smell: 3 | taste: 3.5 | feel: 4 | overall: 3.5
Bottle purchased during first-ever visit to Church Key two days ago. Pours a beautiful dark, dark amber - almost black, with reddish highlights. Creamy beige head and pleasantly silky mouthfeel.
Aroma is the least well balanced of the sensory characteristics, as I can only smell chocolate malts. Taste has a wider profile, from fully caramelized malt palate to coffee, vanilla and chocolate tones. Nice bitterness to finish, but lacking the "west coast" citrus hop kick I'd expected from this style.
Personally I would consider this a flavourful and enjoyable stout rather than the 7% ABV "Black IPA" of its name - or American Black Ale as per BA. Either way, would definitely purchase again.
697 characters

Church-Key Black IPA from Church-Key Brewing Company
Beer rating:
3.66
out of
5
with
10
ratings