West Concord Liquors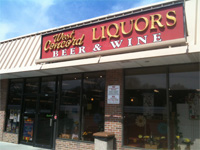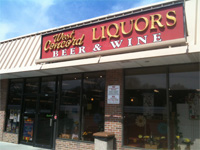 Store
1216 Main St
Concord
,
Massachusetts
, 01742-3008
United States
(978) 369-3872 |
map
westconcordliquors.com
Notes:
Reviews by DrJay:
DrJay from Texas
3.5
/5
rDev
-12.9%
This is a relatively small store, but they pack a lot of interesting beer (not to mention wine and liquor) inside. Most of the beer is kept cold in the coolers at the back of the store with only a couple of racks of singles at room temp. Decent selection of locals including Berkshire, Harpoon, Sam Adams, as well as regional crafts like DFH and Stone. I picked up some very reasonably priced Grand Teton bottles. Decent service -- I like being greeted when I walk in the store and asked if I need assistance -- but I must confess that I haven't had a need to really engage the staff on the beer. Overall, a good place to stop if you're looking to pick up a few bottles at a good price.
Jan 13, 2011
More User Reviews:
llcalj from Massachusetts
4.71
/5
rDev
+17.2%
vibe: 4 | quality: 4.5 | service: 5 | selection: 5
Stopped in to grab some beer(s) for Thanksgiving get-together with my brother, and within the first 30 seconds of browsing, the in-house beer guy pointed me to the amber and brown ales I was looking for, and also let me know that there were 4-packs of Lawson's "Sip of Sunshine" in the walk-in cooler. Despite being sorta in a rush, I saw lots of other beers that I wanted to try, so next time I'm in West Concord, I'll be stopping by.
Nov 27, 2019
emottram from Massachusetts
4
/5
rDev
-0.5%
vibe: 4 | quality: 4 | service: 4 | selection: 4
Jul 05, 2015

StrayteEDGE from Massachusetts
3.51
/5
rDev
-12.7%
vibe: 3 | quality: 3.5 | service: 3.5 | selection: 3.75
May 14, 2015


dbkdev from New Hampshire
4.75
/5
rDev
+18.2%
vibe: 4.5 | quality: 5 | service: 5 | selection: 5 | food: 3
A couple years back the store was completely renovated and their Craft Beer selection has grown Immensely. They have quite the selection and a Beer Expert on staff in charge of their stock. They're very helpful and friendly, really know their stuff.
Oct 28, 2013
PatriotsRule from Massachusetts
5
/5
rDev
+24.4%
vibe: 5 | quality: 5 | service: 5 | selection: 5
This is my store of choice, as the local brew selection is better than one might anticipate. Although the primary focus of the shop may indeed be wines, the staff cares a ton about beers as well, and employs a beer expert to handle orders as well as customer service. I am always pleasantly surprised by the New England beer selection in the store, and the vast majority of choices are kept refrigerated. Berkshire, Harpoon, DFH, Jack's Abby, Ipswich, Magic Hat, Stone, Sam Adams and many other local craft beers can be found for reasonable prices. Recently, I put in a request for Cambridge Brewing Co.'s Great Pumpkin Ale online, and it was immediately honored in massive quantities. The place always has great jazz playing, hosts wine tastings frequently, and often offers $10 twelve-paks of great brews (recent ones include Saranac Blueberry Blonde and White IPA). The liquor selection is also stellar on the other end of this fairly large store, and you can bring in bottle and can returns with no redemption limit! For 22 oz bottles/750mL special releases of beer, check out WCL... I saw just this week a new Imperial Pilsner from Magic Hat called Humdinger on sale. Cheers!
Sep 28, 2012

GilGarp from Colorado
2.73
/5
rDev
-32.1%
vibe: 3 | quality: 3 | service: 2 | selection: 3
On a recent trip to the Boston area, my bro-in-law and I found ourselves in Concord in need of some beer.
The West Concord liquor store is off of Main St. behind the more expensive real estate where upscale clothing and antique stores live.
Upon entering we passed the only employee but he didn't look up from his newspaper.
We examined the one shelf of bombers and singles before turning to the refrigerator cases. They have an okay selection but it's hardly noteworthy in any sense. The typical bunch of locals and dusty "rare" selections like Chimay lead me to say this isn't a destination store.
We picked up a case of Finest Kind which I thought was reasonably priced for Concord at about $15. No service whatsoever - the guy barely said two words to us when he rang it up. Overall not impressed.
May 02, 2011
linusbwell from Massachusetts
5
/5
rDev
+24.4%
vibe: 5 | quality: 5 | service: 5 | selection: 5
Since moving to the area I've explored a few shops.
It does appear that this place mostly focuses on wine but I was pleasantly surprised by the beer selection-which I'm told will be expanding.
They had most of the usual local suspects, Sams, Harpoon, Berkshire. But they also had a number of interesting craft beers like Pretty Things, Boulder, High Seas, Dogfishhead.
I managed to come in on a beer tasting night. The staff was very friendly and asked me if I'd like to try some of the bottles they had open when they noticed me browsing.
The prices seemed reasonable for the area.
Again, this place in focused mostly on wine, but the craft selection seemed decent and the service and conversation was most welcome.
Jul 23, 2010
YonderWanderer from Colorado
3.2
/5
rDev
-20.4%
Stopped by here today as I happened to be out in Concord. Decent selection, but as previous reviewers mention, this is definitely a wine-centric store. The beer selection is decent, with a good assortment of local brews as well as some of the larger national microbrews (Stone, Rogue, DFH, etc). A good sized shelving unit also hosts a variety of bombers, including some standard Belgians (Chimay, La Chouffe, etc). Overall a decent selection for some standard beers, but not a place to go if you're looking for rare of specialty stuff. Price was pretty average for the area. And if you're looking for wine, they do have an excellent selection.
Aug 02, 2007
HogHill from Massachusetts
3.3
/5
rDev
-17.9%
West Concord Liquors is a small to medium size liquor store, specializing mostly in wine. They do indeed have a selection of local brews like Concord/Rapscallion , Wachusett, Z Street, and also quality non-local in Dogfish Head. They had 90 minute IPA, and the Punkin ale in stock. The prices are what you'd expect compared to other local package stores. The employees have been nice but definitely are more geared to help pick a bottle of wine. Other places of note in West Concord are Vintages (great wine/ decent beer), and Nashoba Bakery is a excellent place to drink a cup of coffee and pick up a fresh loaf of marble rye ("he stole my marble rye!") With the wicked pissa Colonial Spirits so close, I don't visit here very often.
--
Nov 30, 2004
West Concord Liquors in Concord, MA
Place rating:
4.02
out of
5
with
12
ratings