The Phoenix Emporium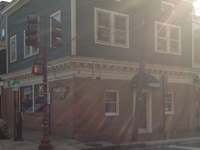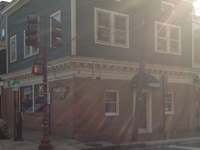 Bar, Eatery, Beer-to-go
8049 Main St
Ellicott City
,
Maryland
, 21043-4616
United States
(410) 465-5665 |
map
phoenixemporium.net
Notes:
Reviews by WeezyBoPeep:
3.98
/5
rDev
+1.3%
vibe: 3.5 | quality: 4 | service: 4 | selection: 4.5 | food: 3
It has been some time since I've been to The Phoenix. I remember a nice, darker atmosphere with tables and a bar. The food is your standard bar-fare: wings, burgers, fries, chicken fingers.
Lots of times they have live local musicians playing which is cool.
The coolest thing about The Phoenix is the extensive list of bottles from all over the globe. They have some great imports that you rarely see in other neighborhood bars.
Located in downtown historic Ellicott City, coming from Catonsville, it's right on the first corner on Main Street.
548 characters
More User Reviews:





3.68
/5
rDev
-6.4%
vibe: 3.5 | quality: 4 | service: 3.5 | selection: 4 | food: 2.5
Had been meaning to stop by here for some time, and yesterday the stars all alligned and I stopped in.
The Phoenix Emporium is located just past the bridge overpass on the left as you come into town (Ellicott City) from the East on Frederick Road. The place has the look of an old tavern, with light green paint inside and lots of old wood. There is a good size bar to your immediate right as you come in, as well as some tables and chairs scattered around the smallish dining area. There are some TV's perched in the back over the bar, and there is also the usual brick a brak decorations (bumper stickers, "funny" signs, police and fire department patches, etc.). The vibe is very low key and informal, in keeping with the "tavern" vibe.
In terms of the beer selection, the emporium serves bottles and cans of craft beer, but does not have any tap lines (despite what the BA listing shows - have submitted a change request). The selection does seem to hover around 150 bottles and cans, though it's a bit confusing figuring out what's available. Understandably, there are a number of beers on the menu/list that the emporium is out of, but on the other hand, I saw a number of beers in the cold box that were not listed on the menu. The menu has a "just in" section, and there are also several placards behind th bar with "featured" beers. In some instances the "just in" list matched what was on the placards, and in some instances not (frankly, I have no idea why certain beers were listed on the placards over the back of the bar; there was no special pricing for them from what I could tell).
Truth be told, I'd be curious to know how the owner comes up with the selection here. There is a pretty decent range of different styles and types, but I can't say I saw anything that really surprised me or wowed me either. The selection seemed to be commensurate with what you'd find at an above average liquor store in Baltimore.
Service was pretty good. There were two women tending bar this day, and they were polite, pleasant and quick to fill all orders. I didn't get the impression that they knew a whole lot about the beer selection, but based on what I saw of the clientele on this particular day, I don't think they need to be.
As for food, I ordered the nachos. I'm going to chalk up my experience to just a bad choice on my part; it looks like burgers and wraps are the way to go here (based on what I saw other people eating). In the case of the nachos, it appeared the kitchen had dumped a bunch of melted cheese wiz (or nacho sauce) on top of some tortilla chips, and then sprinkled some flavorless american cheese over that. There was also some chili poured over it as well, and then they sprinkled some shredded lettuce and tomato bits over the top as well (salsa and sour cream come on the side). Visually it looked pretty good, but in fact it was pretty salty and there was something in the chili that didn't blend in well with the cheese wiz. I ate most of it, but then had to just give up (by the time I left, I did not feel all that great, and I think the nachos were at least partially to blame).
As for prices, I rated them as reasonable, based on the price for my bottle of Rochefort 10 (which was $12.19 before tax I believe). However, I might have felt differently if I'd ordered a bottle of Prima pils, which according to a sign I saw on the side of the cold box, was $5.21 before tax. My plate of nachos was $9.99. By the way, my Rochefort 10 came in a pint glass, as that's pretty much what they have here when it comes to glassware.
At the end of the day, this isn't a bad place, but for the life of me I can't think of a single reason I'd want to go here as opposed to the judges's bench (which is roughly a 5 minute walk up the street). They have a somewhat larger food menu then the bench, but given my experience with the nachos, I'm not exactly giddy with excitement over the prospect of sampling anything further from the kitchen here.
It's doubtful I'll be coming back any time soon.
4,032 characters
3.88
/5
rDev
-1.3%
vibe: 3.5 | quality: 3.5 | service: 4 | selection: 4.5 | food: 3.5
A - Small neighbourhood bar feel. Only a handful of tables & a long bar.
S - Love the service! The bartenders/wait staff couldn't be more attentive. They actually took time to chat & explain the menu.
S - What can you say about a place that has over 100 beers to select from.
F - The menu is small but very good. The sandwiches are bigger than what you would expect the the Old Bay Fries are just seasoned right - not over powering.
If you live in the area, join the 99 Bottles of Beer on the Wall. It's a great way to try beers you won't get at most bars.
562 characters

3.55
/5
rDev
-9.7%
vibe: 3.5 | quality: 3 | service: 4 | selection: 4 | food: 3
A: It is a hole in the wall bar, but it has interesting decorations from old Ellicott city and cool beer signs. The tables are pretty small and there is not much space. The bathroom is very tiny and can only be used by one person at a time.
Q: They offer standard pub fair at medium prices (8 to 12 dollars and up). Their beer prices are pretty reasonable considering that most are bottles rather than draft.
S: Both times I have been the servers have been nice and proficient.
SE: They have a beer menu with a fair amount of local and non-local brews. They do not have a lot of rare or special beers.
F: Their food is standard pub fare; it is not mind blowing. I ordered mozzarella sticks and ALL of them were empty (yes there was no mozzarella, just breading). However, my server took that off of my bill.
V: Honestly, it was difficult to select a value. The food is not worth the price you pay (my advice is forget the food). However, the beer selection is reasonably priced. I was ticked off the last time I was there. They have a sign for Happy Hour with specials. But the sign fails to mention that the specials are only good if you order them when sitting at the bar. Of course, you are not told this until you get your bill.
1,241 characters
4.41
/5
rDev
+12.2%
vibe: 4 | quality: 4 | service: 4.5 | selection: 5
Stopped by here while looking for something to do on a Tuesday night.
A- A nice old school looking pub. Big bar front with a some tables set up on the other side of the place.
Q- All the beers and bar food we had was good and plates and glasses were clean.
S- Our server was prompt and on top of everything. We had ordered food and I had no problem gettting a new beer when I needed one. Also when we needed our bill it came to us and our change back in record time it seemed like.
S- The selection was fantastic. Many bottles from all over the place and I had no problem having beers that I had never had before. On tap were beers from all over the states as well.
I am going to look forward to getting back to this palce next time I'm out in Maryland. The prices were beyond reasonable to me and I loved the fact that I just kept on seeing beers listed that I never tried.
881 characters
4.18
/5
rDev
+6.4%
vibe: 3 | quality: 4 | service: 5 | selection: 4.5 | food: 3
Stopped by on a Wednesday around 5. The place is right on the Main drag in Elicott City. Parking is limited, but there is a small lot close by (near the Bridge/Overpass).
Inside the place is a bit run down or we could say charming. The bar seemed a bit cramped, but there were plenty of tables in the dining area. Seats were a bit uncomfortable, however after a few you don't really notice.
Service was great, the waitress was friendly and the beer was on the table just about a soon as you ordered it. Food was out quickly as well. A fresh glass with each beer, the glasses were a bit small though.
Lots of bottles, great selection of micros, they have a 4 page menu of what's available.
Food was OK, not bad, what I expected.
If you are in the area it's definitely worth checking out.
795 characters
The Phoenix Emporium in Ellicott City, MD
Place rating:
3.93
out of
5
with
12
ratings