Thursday

Peg's Cantina & Brew Pub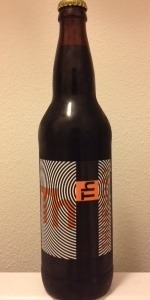 Write a Review
Beer Geek Stats:
| Print Shelf Talker
Style:

ABV:

10.5%

Score:

100

Avg:

4.68

| pDev:

5.77%

Reviews:

13

Ratings:

From:

Avail:

Retired (no longer brewed)

Wants

Gots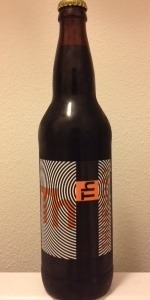 Notes: D.O.S. on chiles, cocoa, cinnamon, and vanilla

4.39
/5
rDev
-6.2%
look: 4 | smell: 4.25 | taste: 4.5 | feel: 4.25 | overall: 4.5
Poured into a Haw River teku pint. Label says 2016. Had on a Thursday while listening to Thursday.
A- Pours a fully opaque black color with a 1/4 inch light brown head that retains a bit before becoming a thick ring around the edge of the glass and a mostly full sheet of surface foam. Semi-resilient lacing leaves a broken ring behind.
S- Whiskey-forward aroma with some milk chocolate, caramel and a slight whiff of pepper.
T- Excellently melded flavors of rich caramel, milk chocolate, whiskey barrel and some mild chili pepper. Quite sweet with the chocolate sticking out most. Nice dark roast to balance. Moderate amount of booze presence given the ABV. Cinnamon starts to come out as it warms.
M- Soft and creamy but also slick and almost syrupy. Medium-low carbonation with a full body.
O- Definitely on the sweeter side but with enough barrel complexity to keep it from being one-note.
905 characters
4.68
/5
rDev 0%
look: 4.5 | smell: 4.5 | taste: 4.75 | feel: 4.75 | overall: 4.75
Thursday was never the best day of the week until this This daily entry of smooth and exotic flavors slipped past my tongue. A vanilla escape from the ordinary. Please tell me how to get my daily fill of this electric mix of cocoa and vanilla.
244 characters
4.91
/5
rDev
+4.9%
look: 4.25 | smell: 5 | taste: 5 | feel: 4.5 | overall: 5
Dark black, used oil look with a tan head. Limited lacing. Strong bark malt aroma, chocolate and vanilla. Taxi is similar, excellent sweet malt with a creamy milk chocolate flavor, you get the vanilla and spice that I could not make out. Crazy creamy feel, amazingly smooth and clean with no lingering bitter. You do not notice the alcohol at all. Absolutely outstanding.
377 characters
4.71
/5
rDev
+0.6%
look: 4.5 | smell: 4.75 | taste: 4.75 | feel: 4.5 | overall: 4.75
My first beer from cycle. Hope to try many more after how great this one is. Smells strongly of vanilla and cinnamon. Taste follows the nose with strong cinnamon up front that blends wonderfully with the fudgy, vanilla, and coconut tastes. Everything melds very nicely with this one. I taste very little chili though. The spice definitely takes a back seat, can't say I taste too much. The feel is smooth and slick with little carbonation. My one major complaint would be it is a bit thinner than I would prefer. A very enjoyable beer, not the ba hunah or abraxas killer some people make it out to be though.
608 characters
4.38
/5
rDev
-6.4%
look: 3.25 | smell: 4.5 | taste: 4.5 | feel: 4 | overall: 4.5
Thanks to drewone for sharing this one at Wowcoolman's tasting.
Pours an opaque black with a foamy dark khaki head that settles to wisps of film on top of the beer. Tiny dots of lace form around the glass on the drink down. Smell is of dark roasted malt, cocoa powder, vanilla bean, cinnamon, and chili aromas. Taste is much the same with cocoa powder, vanilla bean, cinnamon stick, and chili flavors on the finish. There is a mild amount of roast bitterness and chili heat on the palate with each sip. This beer has a lower level of carbonation with a slightly crisp and medium bodied mouthfeel. Overall, this is a very good beer with a fantastic mix of cocoa, vanilla, cinnamon, and chili characteristics all around.
Serving type: bottle.
743 characters

4.84
/5
rDev
+3.4%
look: 4.75 | smell: 5 | taste: 4.75 | feel: 5 | overall: 4.75
This is one of the best beers I have ever had. Big cinnamon and coconuts. Without a doubt the best beer Pegs has put out to date. Cant wait to get my hands on some others
173 characters

4.89
/5
rDev
+4.5%
look: 4.75 | smell: 5 | taste: 5 | feel: 4.5 | overall: 4.75
In my opinion, one of the best variants so far from Cycle.
Taste big vanilla, chilis, chocolate and cinnamon in this beer. We've had it a few times on draft and from the bottle now. Released as Thursday and as &+.
L: Black and oily with a signature tan head, nice lacing
S: Cinnamon and peppers with some roasted malt action, coconut whifs
T: Big cinnamon, chocolate and waves of vanilla-coconut-esq, like I said, the pepper compliments the end
M: Full, thick
O: A great variant of variants. It tasted the same as the rum barrel version(&+) despite the argument, if you come across either or, do it. Start cold.
613 characters
4.38
/5
rDev
-6.4%
look: 4.5 | smell: 4 | taste: 4.5 | feel: 4.5 | overall: 4.5
Got this one from 7clutch a while back.
From a bomber into a snifter
RareR DOS with cinnamon, chilies, cacao and vanilla and aged on Rum barrels
APPEARANCE: A thick, opaque black pour yields a 2+ finger, medium-thick, creamy, dark tan head with great retention. Pitch black body with no carbonation evident. Head slowly fades to a thick, creamy cap but leaves no lacing on the glass. A thick ring and splotchy wisp remain with some falling dots of lacing down the glass. Great looking stuff.
SMELL: Lots of cinnamon, vanilla, sweet cream, cacao, some smoky peppers, as well as some rum and woody aromas. Lots of cinnamon here for sure; perhaps a touch too dominant over the other adjuncts. Still, everything is there and it's really enticing.
TASTE: Quite cinnamon heavy up front with chilies and wood joining the show. Some sweet vanilla through the middle and a bit of a chili burn at the swallow. Big finish of vanilla, sweet cream, oak, rum flavors, some smoky peppers and a good dose of heat lingers on the palate. Lots of cinnamon rides through the whole way. Very flavorful and more cinnamon than the other stuff, but it still works.
PALATE: Fuller body with medium levels of carbonation. Very creamy on the palate, smooth, slightly silky, goes down smooth with a chili bite at the swallow and finishes sticky. Medium chili heat lingers but not overdone. Great feel.
OVERALL: Lovely stuff. Lots of big, bold aromas and flavors with a solid feel to support the show. As a comparison, this one has a little more cinnamon and chili heat than CCB Hunahpu, which I would slightly prefer to be honest, but this one is still lovely, decadent and a real pleasure to drink. The rum barrels are done really well too. Something I'd love to see come back on a regular basis. Cheers again 7clutch. This was outstanding.
1,824 characters

4.43
/5
rDev
-5.3%
look: 4.5 | smell: 4.5 | taste: 4.5 | feel: 3.75 | overall: 4.5
650ml bottle, served in a snifter glass.
Pours a dark black body, one finger brown head with impeccable retention and lacing. Swirling it just brings up a ton of head. Very effervescent beer. Smells of cinnamon and cocoa; no vegetal quality to it at all. Chocolate, mild vanilla bean, oak, sweet liquor; smells more like bourbon than rum, really. First smell made me think "Huna". It's very, very similar. Flavour is equally complex and full of adjuncts; cinnamon, cocoa, vanilla, dark chocolate as well as oak and liquor; lots going on here. Mouthfeel unfortunately is thin, but carbonation makes up a small bit of the gap here. No heat, a bit sticky, with cinnamon and cocoa on the finish. Overall, a very tasty beverage with a moderate flaw in the mouthfeel, but not enough to keep me from enjoying this.
808 characters
5
/5
rDev
+6.8%
look: 5 | smell: 5 | taste: 5 | feel: 5 | overall: 5
thank you barry!!! enjoyed from a mini snifter.
a - black as your soul. shiny like your soul. looks awesome.
s - wow. so much going on here. cinnamon, rum? barrel, chocolate, awesomeness! holy moly.
t/m/o - simply marvellous. really fantastic. so many amazing flavors and they are all in the right place. rum works so perfectly. cinnamon is perfect. this beer is perfect.
375 characters

4.83
/5
rDev
+3.2%
look: 4.75 | smell: 4.75 | taste: 5 | feel: 5 | overall: 4.5
The description is wrong. This is whiskey barrel aged. Not rum.
Same thing as &+.
Wow. Peppers, cinnamon and light vanilla. Lots of whiskey. Thick, really thick. The taste and the nose are similar. Lots of chhocolate, cinnamon, peppery heat and barrel. Amazing beer.
278 characters

4.81
/5
rDev
+2.8%
look: 4.75 | smell: 5 | taste: 4.75 | feel: 4.75 | overall: 4.75
A: Oil spill into snifter yields a quickly receding brown head, leaving traces of bubbles on the rim and revealing a slick reflective surface.
S: Cinnamon hits up front, followed by fudgy dark chocolate and a sweet vanilla woodiness that becomes more prominent as it warms. Hints of toasted coconut as well.
T: Follows the nose. Fully integrated and well balanced. Sweet milk chocolatey, cinnamon, booze and subdued vanilla notes balance extremely well against roasty malt, dark chocolate and coffee notes. Mellow wood meets a tickly spicy finish.
F: Silky, smooth and although I'm not quite sure what the ABV is--this bad boy is effortlessly drinkable. Not as syrupy-thick like DBH or the BA Dark Lords, but that's not an issue for me in this one at all.
O: When I wrote about this beer (a/k/a And/& Plus) back in December at the Nooner 8 release, I said it would be unfortunate if it never made it to bottles (given that Cycle evidently no longer had access to the same rum barrels). I'm stoked that it did. I don't know if this bottling is the last of that batch, a new batch with the old barrel (2nd use), or a new batch with new barrels. I only know it's delicious. A real treat for any BA mexican-style stout fan.
1,237 characters

4.83
/5
rDev
+3.2%
look: 5 | smell: 5 | taste: 4.75 | feel: 4.75 | overall: 4.75
Pours deep black with little mocha head. Tons of cinnamon and cocoa in the nose. Per usual, hits beer was nice and thick and the vanilla + cinnamon + cocoa with just a hint of chilies in the finish really rounded this out to be outstanding. Nothing was overpowering the other flavors. My favorite Cycle beer to date, just wish they made more of it.
P.S. this was with Pritchard's whiskey barrels, NOT rum like the 1st rendition.
432 characters
Thursday from Peg's Cantina & Brew Pub
Beer rating:
100
out of
100
with
115
ratings