Dismiss Notice
Extreme Beer Fest:Los Angeles
Join us December 9th in Los Angeles for the ultimate throwdown of craft beer creativity!
Learn more...
Dismiss Notice
Biker Brown Ale
| Wilbur Brewing Co.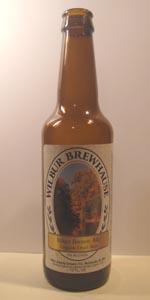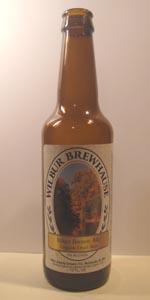 BEER INFO
Brewed by:
Wilbur Brewing Co.
Indiana
,
United States
wilburbrewco.com
Style:
American Brown Ale
Alcohol by volume (ABV):
5.00%
Availability:
Year-round
Notes / Commercial Description:
No notes at this time.
Added by tippebrewcrew2 on 03-25-2010
This beer is retired; no longer brewed.
HISTOGRAM
Ratings: 11 | Reviews: 11
Reviews by route66pubs:
2.23
/5
rDev
-33.6%
look: 2.5 | smell: 2 | taste: 2 | feel: 3 | overall: 2.5
There's pretty much nothing to this beer. It's dark, dark brown, bordering on black. Very little if any head which has no retention whatsoever. Pretty unremarkable in the aroma as well, and not a lot of flavor to go around. The excessive carbonation in this beer almost provides something worthwhile in the mouth, however, but there is no reason here to consider this something to follow up on again.
400 characters
More User Reviews:
3.93
/5
rDev
+17%
look: 4 | smell: 3.5 | taste: 4 | feel: 3.5 | overall: 4.5
Tasted at the Indiana Microbrewers Winterfest; Starting gravity of 54 and 43 IBU hopping. The only certified organic brewery in Indiana- nice!
A- Pours a dark brown with outlying copper hues; hazy, with off-white head that leaves little lacing
S- Smokey toffee malts
T- Caramel & toffee malts on the palate with a lingering sweet aftertaste
M- Very light on the palate, almost like a lager. Bottle-conditioned, not C02 injected, so less carbonation than most beers
D- Highly drinkable! Makes a great "session beer", very smooth and easy on the palate
A very solid beer for such a small operation. Tough to find, but I know the owner so please email me if interested:
[email protected]
and I can get it for you.
Cheers!
737 characters

2.78
/5
rDev
-17.3%
look: 3.5 | smell: 3 | taste: 2.5 | feel: 3.5 | overall: 2.5
Dark, coffee-brown with a slight light tan head that quickly shrinks to a skim. Roasted malt and a distinct rubbing alcohol/fusel aroma. Roasty malt, citric hops and an off "extract" homebrew quality I can't put my finger on. Medium bodied, chalky and a little under-carbonated for my liking. I'm all for supporting the local brewer but Biker Brown misses the mark...a lot.
373 characters
3.8
/5
rDev
+13.1%
look: 4.5 | smell: 4.5 | taste: 3.5 | feel: 3.5 | overall: 3.5
Pours an interesting raison, ruby, brown with a large foaming off white to brownish head with light lacing. The nose is very floral with almost a belgian character to it. Light ester, tart yeast, with a faint sweetness at the back end. High carbonation with a light sour belgian character and a very lively feel. Light bodied but not particularly watery. The faintest hint of roasted malt at the farthest reach of the taste. The main overlying flavors remind me a lot of an abbey brown. Drinkability as a session beer is good. 5% abv with lots of carbonation make for a refreshing brew. If you do not like belgians you will probably not enjoy this beer.
653 characters
3.68
/5
rDev
+9.5%
look: 4 | smell: 3.5 | taste: 3.5 | feel: 4 | overall: 4
A- very nice rich stumpy brown, with a medium brown head. lacing is on all sides of the glass. very nice pour, very nice to watch go down the glass.
S- smells nutty. truthfully. there is a lingering off extract smell however.
T- tastes rich. it is a heavy malt brown ale. very nice. will be great in the fall time.
M- thick and hearty brew this is.
O- pretty good. i think it's wilbur's most rounded beer.
409 characters

3.3
/5
rDev
-1.8%
look: 3.5 | smell: 3.5 | taste: 3 | feel: 3.5 | overall: 3.5
Served in a Dogfish Head shaped pint glass.
The post-DLD death march cornucopia yields yet another bottle of Hoosierly brewness. This one pours a clear ruby brown topped by an especially effervescent bed of ecru foam that settles to a thickness of about a third of a finger. The nose comprises biscuits, caramel, rye bread, and dry saltines. The taste holds notes of light toffee, diluted citrus peel, and a vague floral bitterness. It all comes together in a sorta bland Austerlitz, all of the flavors fighting instead of cooperating. The body is a very light medium, with an active carbonation and a crisp, semi-dry finish. Overall, a decent brown, but still very ho-hum.
674 characters

3.61
/5
rDev
+7.4%
look: 4 | smell: 3 | taste: 3.5 | feel: 3.5 | overall: 4.5
second shot for this one. this time from a growler straight from the brewer. poured into a dogfish head signature glass, a deep dark brown with a finger and a half tan head that dissipated fairly quickly leaving a thin rim around the edge of the glass.
less carbonation than the first time around from a 12oz bottle. nice malts and again, an average to above average brown that smooths out after sitting for a few minutes.
good from a bottle and better from the growler.
472 characters

2.5
/5
rDev
-25.6%
Pours a soapy, tan head that collapses to a thin wisp of head. Floral hops and toasted malt. Deep, deep burnt umber is almost black. Starts with a tart sweetness with toasted malt; it tastes VERY reminiscent of the Wal-tussin! Finish is lingering cough syrup on toasted malt.
This is not a winner for me. I don't mind the flavor of the 'tussin, but I don't want it in my bier...It's got some great mouthfeel, though. I'm hoping I got a bad bottle...
452 characters
3.21
/5
rDev
-4.5%
look: 3.5 | smell: 2.5 | taste: 3 | feel: 4 | overall: 4
A - Very dark, almost stout-like, not much head, but whats there is cream colored. Dissipates quickly and leaves no lacing.
S - Not much smell, hints of toasty malt
T - Taste is nothing out of the ordinary, fairly par for a brown ale. Deep roasted malt, slight hint of nuts. Good mild flavor.
M - Good amount of carbonation in the mouth, despite its extremely dark appearance it is not overly thick, especially for a brown ale.
D - Good beer for drinking with dinner, could have more than one in a sitting.
thanks to the barnes bomb for the bottle!
554 characters

3.88
/5
rDev
+15.5%
look: 4.5 | smell: 4 | taste: 3.5 | feel: 3.5 | overall: 4.5
Pours an excellent deep brown color with excellent head and lacing. Nice deep scent, slight toffee aroma with a slight hop undertone. Good flavor, some very nice deep malts and a decent finish with a bit of hop bitterness (citrus?) at the end; flavor was hurt by off-old-extract flavor. Very smooth and went down well.
318 characters
4.03
/5
rDev
+19.9%
look: 4.5 | smell: 4 | taste: 4 | feel: 3 | overall: 4.5
Poured into a pint glass. Produced a huge foamy tan head that stuck around quite a bit. Very deep brown and pretty good carbonation. Smells delicious. Has some roasted malt and a little smokey. A slight sweet taste. A roasted and smoky taste at first with a watery finish. A light bubbly body makes this brown very drinkable. Pretty good brown. Good new Indiana Brewery!
370 characters
Biker Brown Ale from Wilbur Brewing Co.
Beer rating:
3.36
out of
5
with
11
ratings