16 Tons Taphouse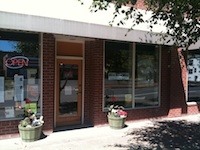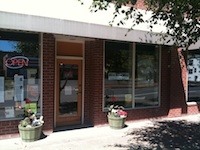 PLACE INFO
Type:
Bar, Beer-to-go
265 E 13th Ave
Eugene
,
Oregon
, 97401-3230
United States
(541) 345-2003 |
map
sixteentons.biz
Notes:
Hours:
Open Everyday 12pm-11pm
PLACE STATS
Reviews:

9

Ratings:

pDev:

10.87%
Reviews: 9 | Ratings: 17
3.14
/5
rDev
-24.2%
vibe: 3 | quality: 3 | service: 3 | selection: 3.5
I like this place a lot for the beer they have, but I think the prices for their tap beer are just not right. Everything sees to be over priced just a bit on tap, and the prices for growlers are just the price for 4 pints, rather than discounted just a bit like everywhere else I have been. There are a few other places in town that carry what they have at similar prices, hence the average ratings. Also, I think the service is fine, but I am not always sure I get an honest answer from staff when I ask for beer recommendations, just staff trying to sell me beer, which is fine since they are a business, but I also like honest opinions when I ask for them.
659 characters
3.56
/5
rDev
-14%
vibe: 4 | quality: 3.5 | service: 2 | selection: 5
This new Bottle Shop is pretty sweet. They have great selction of awesome beers from all over the globe, hard to find and well sought after brews, wide variety of styles, old faithfuls and the newest and hottest beers. Almost every day of the week they do a tasting: 5 sours, 5 fruit beers, 5 Belgians, Blind IPA tastings (5 IPAs/DIPAs w/ list of 25 different beers, see if you can actually guess what you drank), browns (including Palo Santo & Bruery Coton), and tons of others. Tastings are fairly reasonably priced. Plus they will do free tastings every so often (yesterday was SN 30th Helles & Coney Island Lager, tonight is Stumptown Tart, Festina Peche & Lost Coast Rasberry Brown). The guys there are really knowledgable and friendly. Prices are extremely competative compared to the other great bottle shops and supermarkets we have in town. You can buy singles or 6 packs.
EDIT: Since getting a bunch of taps the small tastings have gone away, same for the friendliness factor. One of the original duo became snooty, like interrupting his web browsing to ask him questions about beer was a major inconvenience. This person has since moved on but that attitude seems to pervade almost the entire staff at both locations. It has the vibe of an exclusive wine bar. Many others I have spoken with get the same vibe. Sad, I used to love going into 16 Tons, now it is very rare that I will go back. I hope that the atmosphere shifts back towards a friendly place where staff is open and inviting, able and willing to talk about good beer... if so, I will gladly return, and bring some buddies with, but not too much as their prices are quite high for draft offerings.
1,671 characters
3.8
/5
rDev
-8.2%
vibe: 3.5 | quality: 4 | service: 3.5 | selection: 4
I've visited here several times, reviewing the 13th Street location.
Above average taplist, several interesting offerings, The Duchesse, GD Hibernation, Flat Tail de la Rose. Most beers are available for growler fills ($16, with an occasional special, currently Boulevard Nut Cracker for $8). No food, though you can bring in outside grub. Decent vibe when busy, though the staff ranges in helpfulness from cool to annoying. The part about this place that befuddles me is the lack of refrigeration for product, though their more than willing to open it up for a corkage fee. Corkage fee for warm beer? Better prices than the Bier Stein and a nice selection of bottles. A nice addition to the Eugene beer scene, though to be honest need to reconsider their lack of refrigeration.
779 characters

3.81
/5
rDev
-8%
vibe: 2.5 | quality: 4 | service: 4 | selection: 4
I would not rave about the awesome environment here, it's more of a great place to get great beer. Other than the Beir Stein, this is the largest selection of beer in Eugene. The guy behind the counter is very nice and knows what he is talking about. They have a few taps, but the attraction is definitely the bottle supply. Not a very big store, so you can't get lost or anything, it's just really to the point: here is the beer, what do you need?, we got it! I'd check it out if you were in the area.
502 characters
4.02
/5
rDev
-2.9%
vibe: 3.5 | quality: 4.25 | service: 3.5 | selection: 4.5
Have stopped by several times, most recently for a pint of PtE and a glass of Logsdon
seizon bretta.
The taproom is a fairly small affair, with a small bar area (where they handle draft orders and bottle purchases), and then maybe 4 or 5 tables and chairs. There's no kitchen or food to speak of, so don't come here looking for a meal or snack. It looked like they had roughly 200 or so bottle beers for sale, along with a very solid 18 tap handle draft selection. Draft beer is generally sold by the imperial pint or half pint (literally, a half pint... they only have one size glass, and beers that are available only by the half pint are simply filled half way up in a pint glass). This place is pretty much a no frills operation/location, with just a few posters on the otherwise unadorned walls. There aren't any TV's, though they do pipe in music while you enjoy your beer (or cider or mead). Service is OK I guess. They only had one employee working when I stopped by the other night, but that's really all that was necessary for the smallish crowd. The young woman wasn't the most knowledgeable employee (I asked about an upcoming HOTD event, and she was unable to furnish me with any information about the beers to be poured), but she was friendly enough, and beer orders came quickly. Prices struck me as a bit high on the bottle stuff ($32 for a bottle of Cascade Vlad), but draft prices were quite reasonable I thought ($6 for my imperial pint glass of Pliny). Also, if you decide to get a half pint, rather than a whole, like the glass itself, the price is simply half of whatever the pint price is (no upcharge for ordering a smaller size portion).
The bottle selection is pretty impressive here, especially if you're looking for hard to find, limited local stuff. The draft list is also pretty excellent, and it seems to rotate pretty frequently (I think a lot of folks order growlers to go here). 16 tons has a club you can join, which will give you a discount on glass and growler prices. Can't remember the price to join, but it struck me as fairly high, and probably not worth it unless you come here fairly often (which I assume is the point of having the club from 16 tons' perspective).
Regardless, this is a very good place, one that is located within walking distance of my new office. I'll undoubtedly be back...
One thing I would mention in reference to Jeff's (Jdense) comment. You can buy bottles to enjoy in the taproom, but as Jeff correctly points out, almost everything is room temperature (they have a small cold box, but, well... it's small). So most folks order something on draft to enjoy, while the staff cools down your bottle order (which they're happy to do). I saw a couple of folks doing that (they would buy a bottle or two and ask the staff to cool it down, while they enjoyed something else), but I don't think that's a very satisfactory solution. More than likely, anything I buy that's bottled I'll be taking home to enjoy at home.
Lastly, I'm not sure what the problem is, but calling this place is virtually impossible. The couple of times I called to ask a question or confirm the draft list (the online list is usually fairly current, but they do make mistakes from time to time), both times I got no answer and received a recording that the message box was full. Frankly, I wonder why they even bother to have a phone if they never answer it or respond to their messages (the cafe is just as bad - I always get a recording telling me that employees are busy helping other customers, and that I need to leave a message, no matter what time of the day I call). Shrug. It's a minor annoyance, given how close both places are to my office, but it would be nice if you could actually call 16 tons to get an information update, ask about a particular beer or the bottle selection, or an upcoming event.
3,856 characters
4.44
/5
rDev
+7.2%
vibe: 4 | quality: 4.5 | service: 5 | selection: 4
just found out about this place and went in to check it out earlier today. definitely had a great experience. they have nightly beer tastings, a really good selection(i mean that), and the owners know their stuff. i had a lengthy conversation with him, and he managed to steer me towards some beers i wouldn't have normally bought without having an idea what they were. i felt very comfortable there, more so that i do at bier stein or market of choice. the only thing is that their beers aren't refrigerated, but just plan ahead of time. it's a grand place, i forsee myself spending too much money there. not that it's not reasonably priced, but they have so much good stuff!
676 characters

4.64
/5
rDev
+12.1%
vibe: 4.5 | quality: 4.5 | service: 5 | selection: 4.5
Dropped by on a recent trip to Eugene to visit family. Walked in and the place was just JAMMED full of people, I guess it was an IPA fest. Was able to wiggle past the crowd to a great wall full of beers. I would so many things I wanted but due to a limited amount of space in my suitcase I had to narrow it down to 5 bottles. Great selection of locals and hard to find items (well hard to find in So Cal). Decent pricing but what was amazing to me was the place was jammed but I still go great service. Had a nice chat with a guy behind the counter who noticed my Lost Abbey shirt and proceeded to talk about it. Felt very welcoming. If I ever make it to Eugene again I will be a repeat customer.
696 characters
4.8
/5
rDev
+15.9%
vibe: 4.5 | quality: 5 | service: 5 | selection: 4.5
Finally there is a place in Eugene to give the Bier Stein a run for their money. The staff is amazingly knowledgeable and they take the time to know people by name. The beer selection isn't amazingly large, but what they do carry is hard to find. You don't go to a place like this to buy Deschutes beer; you go here to find the hidden gems. They have grown recently to 18 taps and their prices are reasonable. Their only downfall is their size. I wish they had food on site and maybe a few more tables, but at the same time I kind of like the small and minimalistic atmosphere. This is definitely my new favorite beer place in Eugene.
638 characters
4.93
/5
rDev
+19.1%
vibe: 5 | quality: 5 | service: 5 | selection: 4.75
I've lived in Eugene for three years, and while no one will deny that Bier Stein has the superior selection, 16 Tons is still my favourite. The selection *is* fantastic, everyone is friendly and helpful, and it has the chill vibe that I look for in a watering hole. No tvs, no gloss, just nice wooden tables and great beer.
323 characters
16 Tons Taphouse in Eugene, OR
Place rating:
4.14
out of
5
with
17
ratings