Clementine 1.5
| Clown Shoes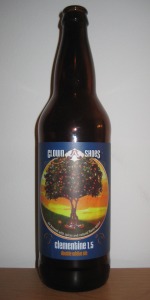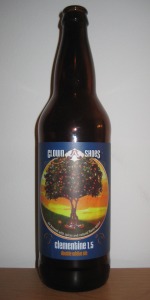 BEER INFO
Brewed by:
Clown Shoes
Massachusetts
,
United States
clownshoesbeer.com
Style:
Witbier
Alcohol by volume (ABV):
8.00%
Availability:
Limited (brewed once)
Notes / Commercial Description:
When you beat down a hot day with a Clown Shoe, but the heat boomerangs back, counter with beer karate: drink Clementine 1.5.
Added by Dope on 07-12-2012
This beer is retired; no longer brewed.
HISTOGRAM
Ratings: 64 | Reviews: 18
4.18
/5
rDev
+10.6%
look: 4.5 | smell: 4 | taste: 4 | feel: 4.5 | overall: 4.5
Golden in color with some haze. Carbonation hangs around the outside of the glass. Smell is hard to place with some citrus and sweet notes. The flavor is a winner - could be considered an imperial wheat beer - clementine flavor comes through a bit sweeter. A hint o alcohol on the back end.
290 characters

4.35
/5
rDev
+15.1%
look: 4 | smell: 4 | taste: 4.5 | feel: 4.5 | overall: 4.5
22oz bottle from Hop City (Atlanta, GA). 5.99. Bottled 07/12. Served on a goblet. 
Pours a cloudy orangey yellow with 2.5 fingers white head that quickly dissipates, leaving very little lacing.
Sweet aromas of orange, wheat and cloves. 
Taste follows the nose, and quite smoothly. Orange, wheat, spice, peel and grass. Nice, sweet, refreshing blend with only a hint of the alcohol.
Medium heavy feel. Tingly carbonation. Long sweet orange peel finish.
I'm not a fan of wit/ wheat beers but this is good stuff. Drinks almost like a wheatwine with the heavy feel and big sweet flavors. I might have to try aging a bottle to see if it continues to develope like a wheat wine. 
681 characters


4.07
/5
rDev
+7.7%
look: 3.5 | smell: 4 | taste: 4.5 | feel: 3 | overall: 4
Everything about this beer matches its name. It has a bright orange, yet hazy color with a great citrusy smell. A decent white head and little lacing, but a wonderful sweetness that was pleasant. Finishes with oranges. Somehow, it manages to still be light and refreshing even though it's packing some pretty big alcohol. Overall, this is probably the best fruity beer I've had in awhile.
388 characters
3.43
/5
rDev
-9.3%
look: 3.5 | smell: 3 | taste: 3.5 | feel: 4 | overall: 3.5
Bomber into half pint tasting glass.
Pours a hazy orange color, somewhat frothy white head that disappears quickly, no lacing at all.
Nose is yeasty, fruity, and alcoholic. Orange, maybe coriander and lemon. Refreshing, but nothing jumps out either.
Taste matches up to the smell fairly well. Crisp and refreshing (at first), but also like the smell nothing jumps out. Mouthfeel is crisp and bubbly.
Honestly, it's a white ale, just MORE of it. There's nothing to set it apart. It's good, I really enjoy white ales. But I think the extra flavor - and, more importantly, the extra alcohol - seem to fight against the best characteristics of a white ale. In other words, good but not great. I enjoyed it, but will stick to regular white ales for now.
753 characters
4.09
/5
rDev
+8.2%
look: 3.5 | smell: 4.5 | taste: 4 | feel: 4 | overall: 4
Pours a mild orange with cloudy blonde notes and a one-finger head.
Chock full of orange and grapefruit in the nose. Perhaps a bit of alcohol as well on the nose. Mostly citrus.
More like Clementine Squared. Very clean upfront with citrus and clove mainly.
Ditto on mouthfeel. The alcohol adds a kick of sorts but not much else.
If you really, really, REALLLYY like this style, here you go.
396 characters

3.6
/5
rDev
-4.8%
look: 4 | smell: 4 | taste: 3.5 | feel: 3 | overall: 3.5
Pours a nice medium yellow/orange color with a soft white head. The aroma was yeasty, bread crusts, light citrus fruits, wheaty, herbal with a hint of musk and phenols. Tastes of sweet citrus, a hint of alcohol, yeasty, bready esters, wheat and flowers. The feel had a bit of a creamy feel, full bodied for the style, likely thanks to the elevated abv.
All in all, it's not bad at all, though I've never found a double wheat that was awesome and still had that refreshing Wit quality. For me, the higher abv and body detract from that. Still, good beer.
555 characters

3.73
/5
rDev
-1.3%
look: 4.5 | smell: 4 | taste: 3.5 | feel: 4 | overall: 3.5
A: Pours a cloudy light orange with a big billowing slightly off-white head. Fades slowly, leaving nice lacework all over the glass.
S: Strong and intensely fruity. Loaded with orange, lemons and a little banana. Grainy and bready malt backs it up nicely. Lightest hint of grass? Nice refreshing aroma.
T: Strong bready malt pervades. Orange and a hint of lemon. Spicy, mainly black pepper along with the earthiness towards the finish. A touch of grass in the finish. More grainy bread lingers between sips.
M: Medium bodied, has a heavier grainy type astringency to it. A little drying.
O: This is a tasty brew but unfortunately the heavy bready malt dominates. I like witbiers to be lighter and refreshing. With all the bread and graininess it overshadows the lighter and fruitier refreshing flavors. Similar problem afflicts Southampton Double White in my opinion. I personally feel that the comfort zone for witbiers is in the 4.x to 5.x (maybe 6.x) range. Though I did think Jan De Lichte was great and it was 7.0. 8.0 seems to be pushing it too far unfortunately.
Don't get me wrong, I think Clementine is a tasty and underrated brew. This one is a bit too much though.
1,181 characters
Clementine 1.5 from Clown Shoes
Beer rating:
3.78
out of
5
with
64
ratings